Creative Event Themes
Monopoly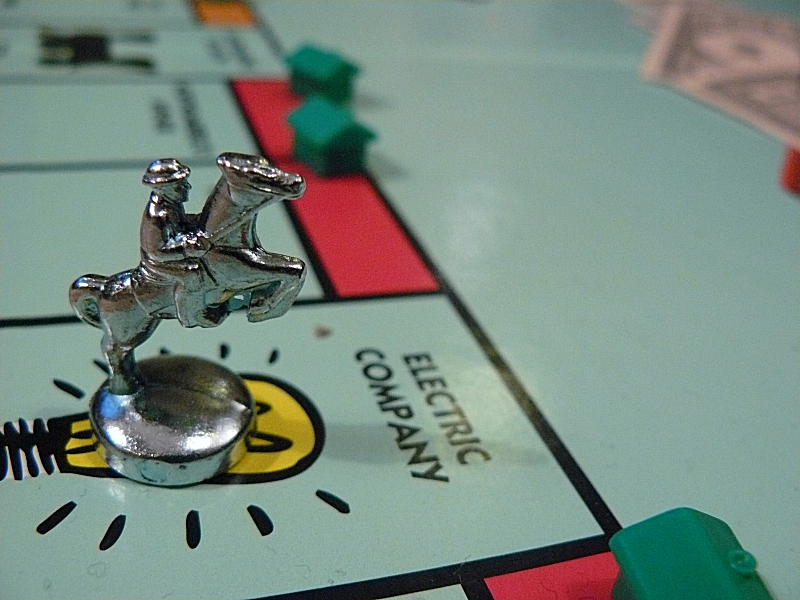 Regardless of where you live, we're all familiar with a few destinations: Park Place, Connecticut Ave, and Boardwalk among them. Their territory may be only a couple inches in area, but they're some of the most in-demand properties the world over. They're the fixtures of Monopoly, one of the world's most iconic board games. For event producers, Monopoly is a no-brainer party theme. From the vibrant colors to the sentimental memories it evokes, Monopoly makes for one heck of a scene.
The Color Palette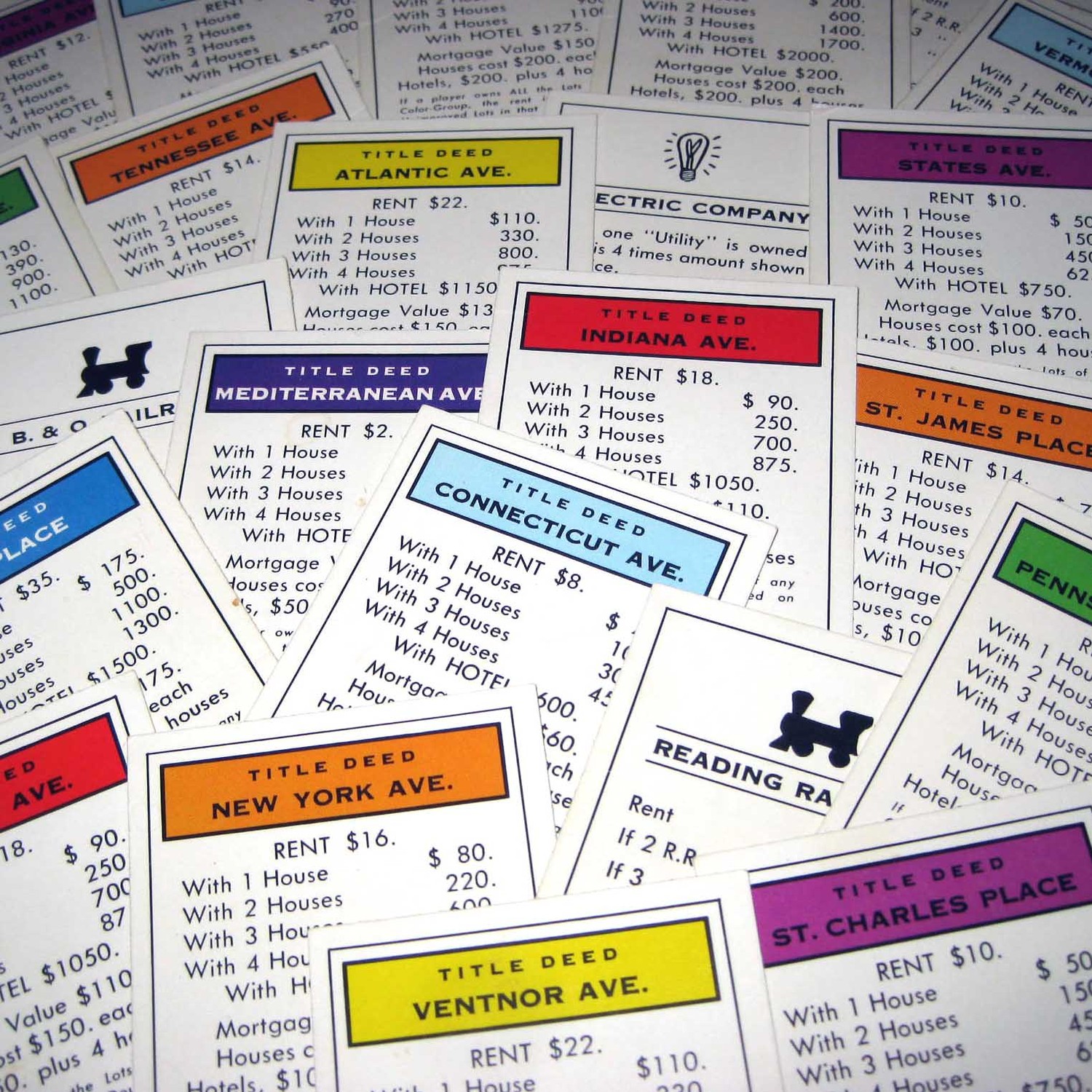 Columbia blue, Kelly green, red, hot pink, yellow, orange, light blue, and brown. These are the colors determined by Milton Bradley's design team decades ago. And these are the colors that continue to define the Monopoly look & feel today. Incorporate the palette anywhere color is needed.
Themed Drinks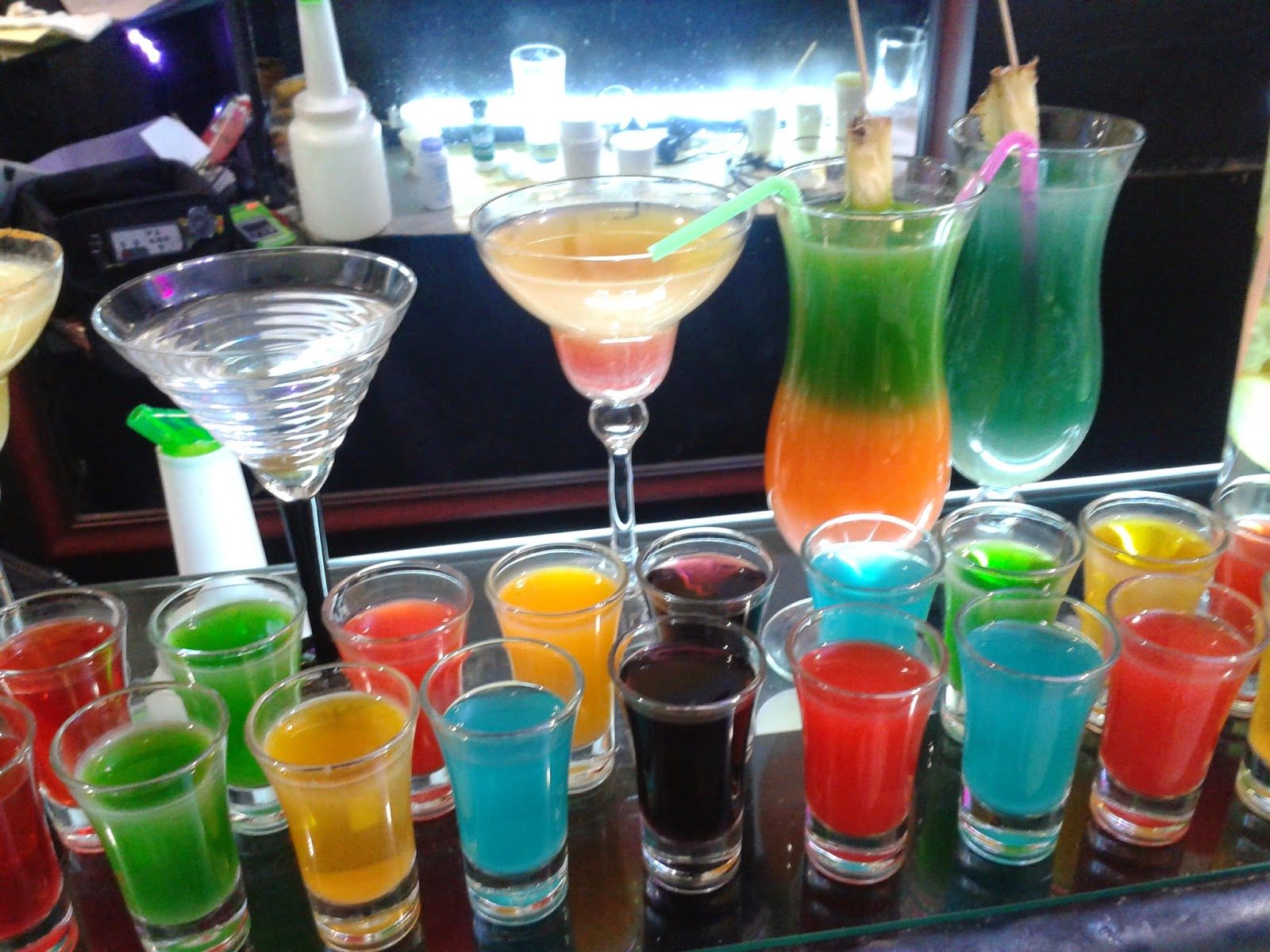 Believe it or not, the "Monopoly" is actually a drink. A sweet strawberry drink featuring grenadine among other ingredients, it's an obvious choice for any Monopoly themed party. But a little creativity can go a long way in planning the drink menu for such an event. Our favorite strategy? Drinks in the colors of the iconic property sets.
Jail: The #Winning Photo Op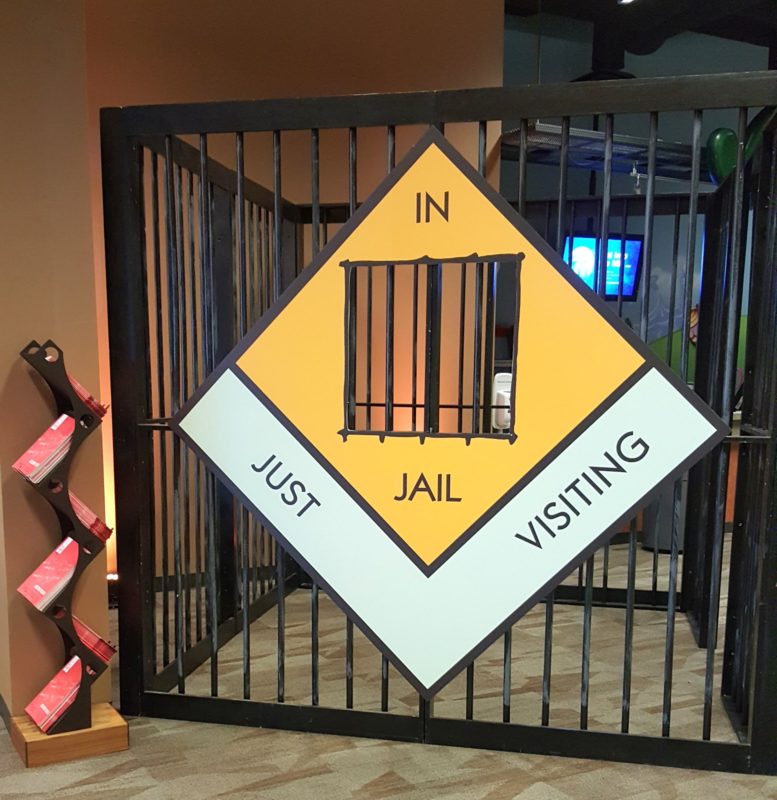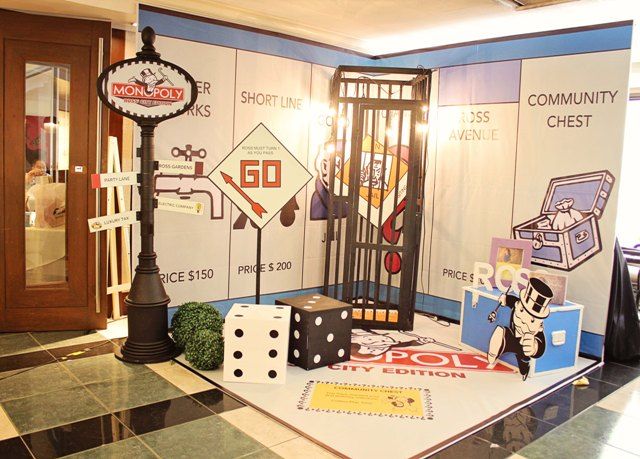 What do you do when the world is completing for picturesque photo ops? Do something different. Like a jail.
Monopoly Money Drink Tickets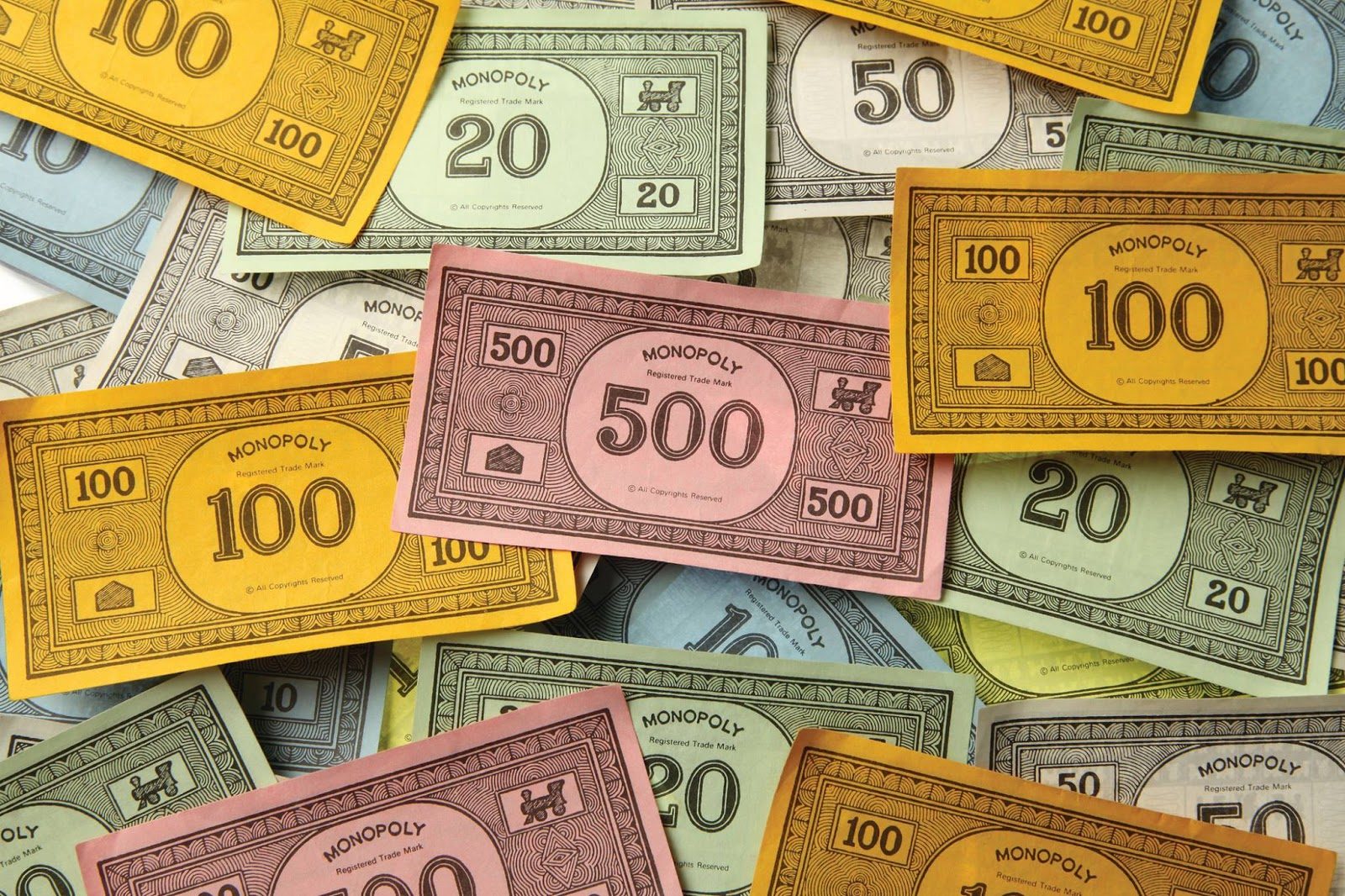 Who needs drink tickets when there's a relevant currency right under your nose? Hand out Monopoly money at the door, and consider having tiers of drinks (e.g. beer for $20 and top-shelf cocktails for $500). Even if you have an open bar, the exchange of currency will be a fun addition.
Free Parking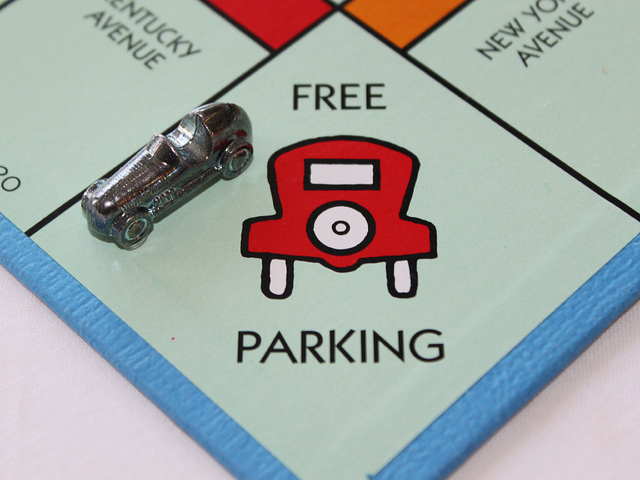 Your parking lot is an obvious choice for incorporating the free parking aspect into your theme. But other options abound as well. Like a coat check, stroller parking (for a kid-friendly party), or mingling area.
Hit the Board Game Dancefloor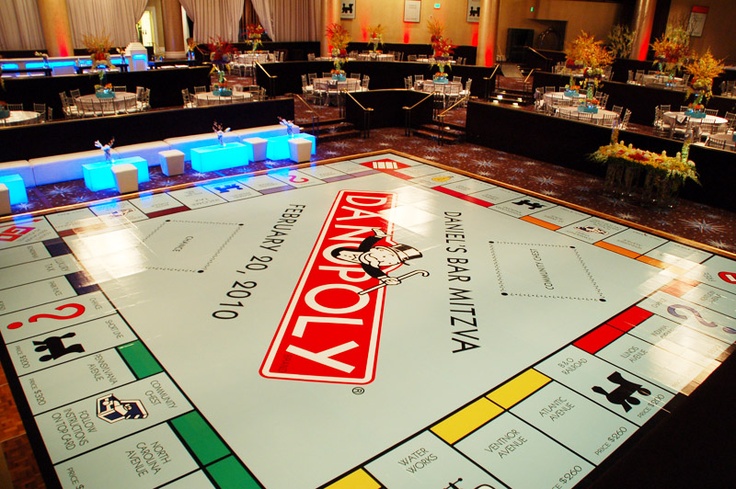 Have you ever seen a cooler dance floor in your entire life? Neither have we.
One Iconic Costume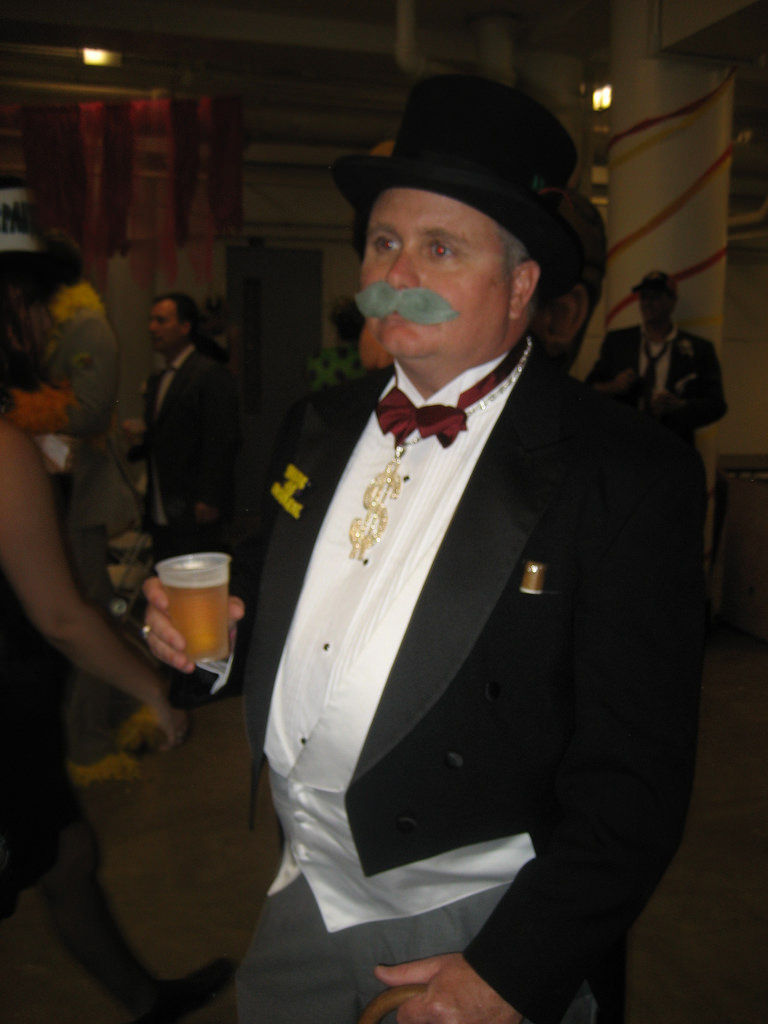 If you have a good sport for a CEO or leader, dress her or him up as Mr. Moneybags, roaming with giveaways like gift cards or holiday bonus checks.
For even more great party theme ideas, check out our list of 100 Creative Event Themes.