DIY Flag Backdrop, 4th of July Edition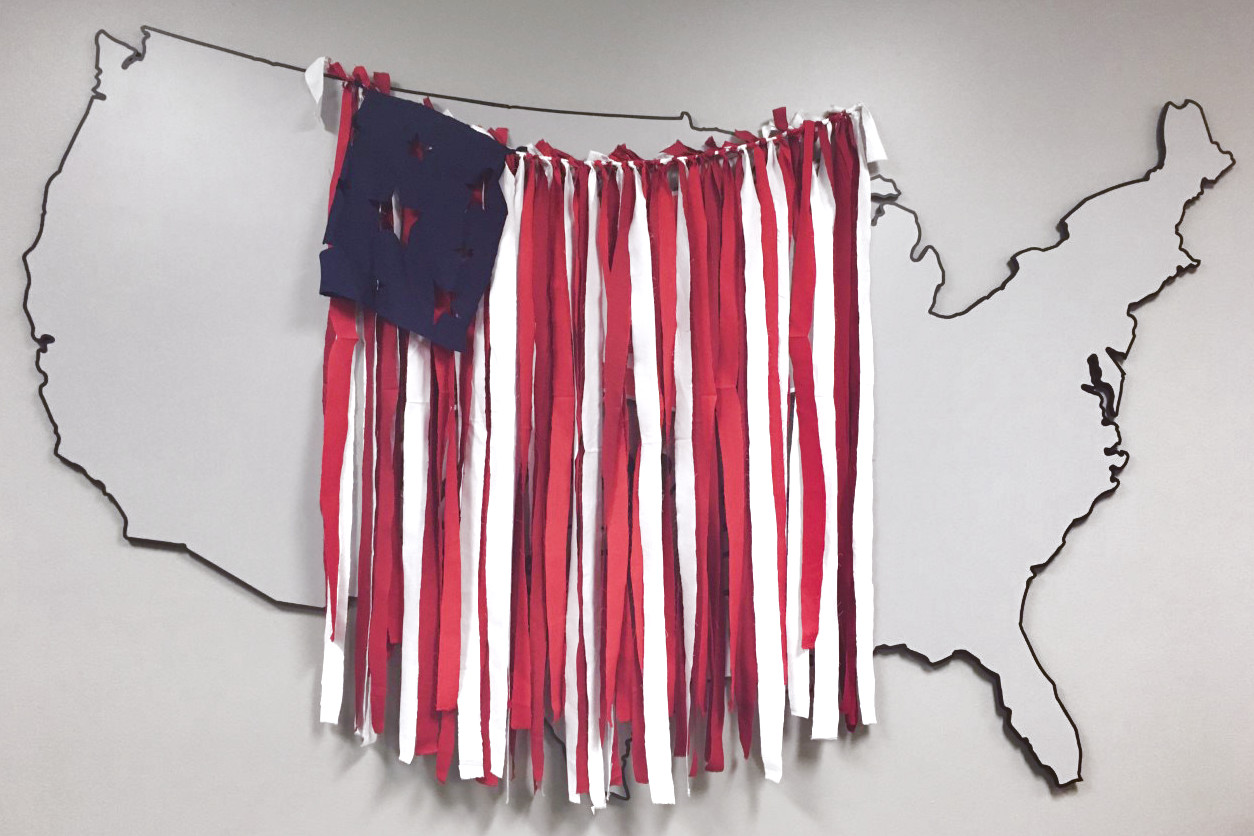 Want a trendy photo booth backdrop for your 4th of July party? Here are the details to make your Pinterest-esque dreams come true!
What you'll need
1 yard Light Red Fabric
1 yard Dark Red Fabric
1 yard White Fabric
2×1 foot Blue Fabric
Fabric Scissors
Pen
5-foot dowel or strip of fabric
Safety Pins (optional)
Step 1
Cut the red and white fabric into 2-inch wide, 5-foot long strips.
Step 2
Hang up the dowel or fabric, then tie all light red strips onto it with a double knot. Repeat steps 1—2 with the dark red, and white fabric.
Step 3
With a pen draw out stars on the blue fabric and then cut them out using fabric scissors. Tie (or safety pin) the fabric to the flag.
Share like a pro.
Capture memories of this year's celebration by taking photos with friends in front of your new patriotic photo backdrop.