Entertainment for the Whole Family
How to prepare for your (littlest) VIP guests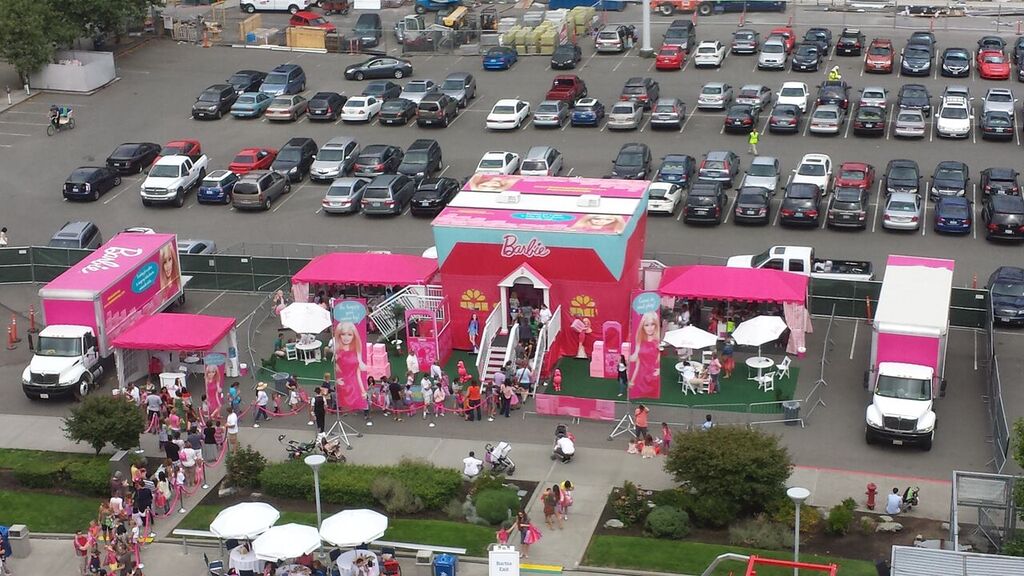 "Are we there yet??"
It's a question heard on family road trips, weekend trips to the theme park, journeys to Grandma's, and rides to Mom's company party. Wait, what? What kid wants to attend the company party, you ask? The kids who attend our parties, that's who.
Today, we're showing our family-friendly party-planning cards. We're spilling the beans on our best tips for selecting entertainment that the whole family will enjoy.
First up? Think like a kid.
Do you remember what impressed you as a child? It probably wasn't fancy food and manicured decor. Perhaps it was the big, bright, bold, and exciting. The friend who rented a limo for their birthday party, or the time you won a stuffed animal the size of your little brother. When planning events that involve children, incorporate elements that appeal to the senses.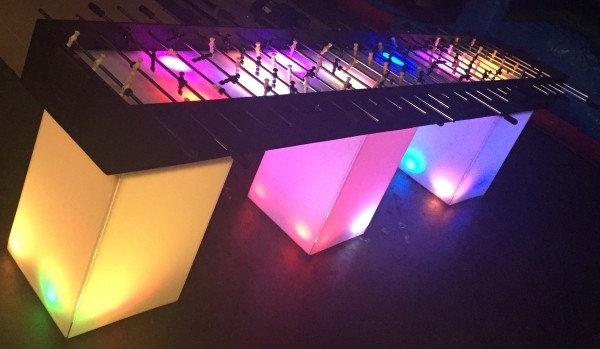 Shrink it Down
Your three-foot-tall guests could have a very different impression of your event if you don't plan for their stature. Could you make a child-sized door at the party entrance? How about special, smaller tables and chairs? If a child's sized shopping cart can elicit joy out of a kid dragged along on a grocery errand, surely some pint-sized preparation could do wonders for your youngest party guests.
Make Space for Strollers
This one is simple. But do it! Mark out an area for stroller parking to free parents from dragging their gear around the party for hours. Parents will thank you.
Designate a Lost & Found Area
When you invite children to your event, you invite missing items. Pacifiers, special blankets, and single shoes will be crying out to be reunited with their best friends. Have a lost & found box at an obvious location, like a table near the exit doors. This way, Woody and Buzz will have nothing but glowing things to say about their time at the company party.
Kidify Your Food
Let's face it: kids may have simple taste, but they can also have picky taste. When planning your menu, ask parents for their input. Mac & cheese, chicken tenders, and cheese pizza may sound bland to you, but your diminutive diners may think otherwise. Next, provide child-friendly utensils and serveware. Plastic cups with lids are a must-have. The more elaborate the straw, the better.
First Aid
If you ran at full force everywhere you went, you'd have a scraped knee or two, as well. At a minimum, have a first aid kit stocked with bandages on hand. If your guest list is long enough, you may want to have a person assigned to the task. Offering your bruised attendee a sticker and a bonus piece of candy couldn't hurt, either.
Keep Mom & Dad Close
Providing activities and eating areas just for kids is a great way to show you thought of them, but don't forget to make space for parents nearby. If parents are forced to choose between being with their kids or being entertained elsewhere, they'll stick with their kids every time. Don't make them choose and therefore miss out on all of the fun. Put parent- and kid-friendly activities in close proximity. And if you have different areas for kids and different ages, "Don't put them too far away from each other for those parents who have kids in each age group," advises event manager Elle Harala.
Give Them Something to Talk About
Finally, what's one of the most valuable things you could offer a kid? Something to tell their friends about! This is where rentals may come in handy. The day after your party, the playground could be buzzing with tales of…
…games bigger than the biggest kid in school
…slides the size of Grandma's house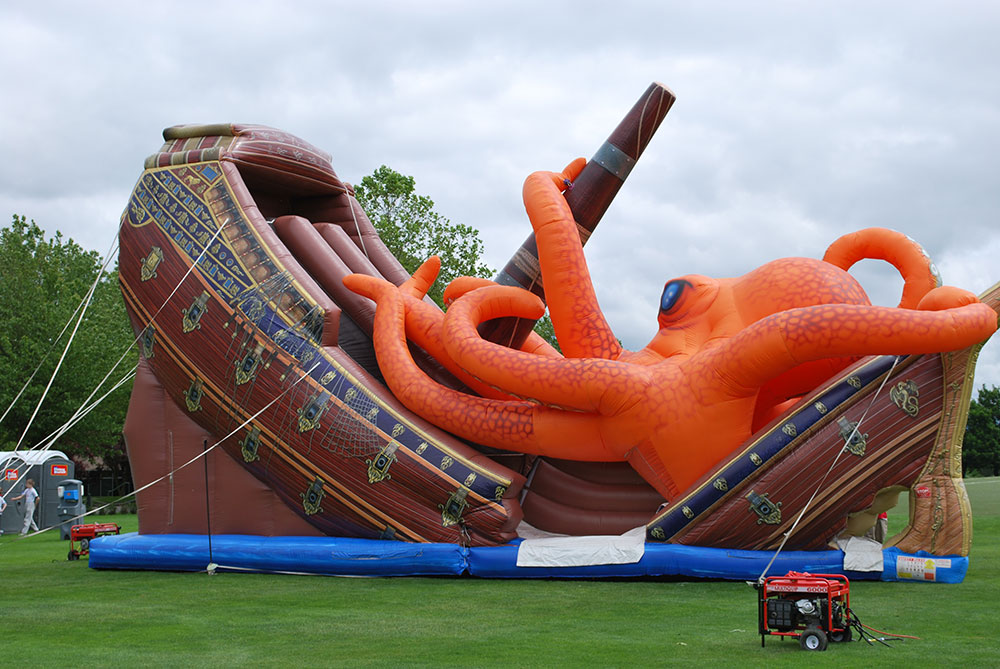 …or the finest transportation in town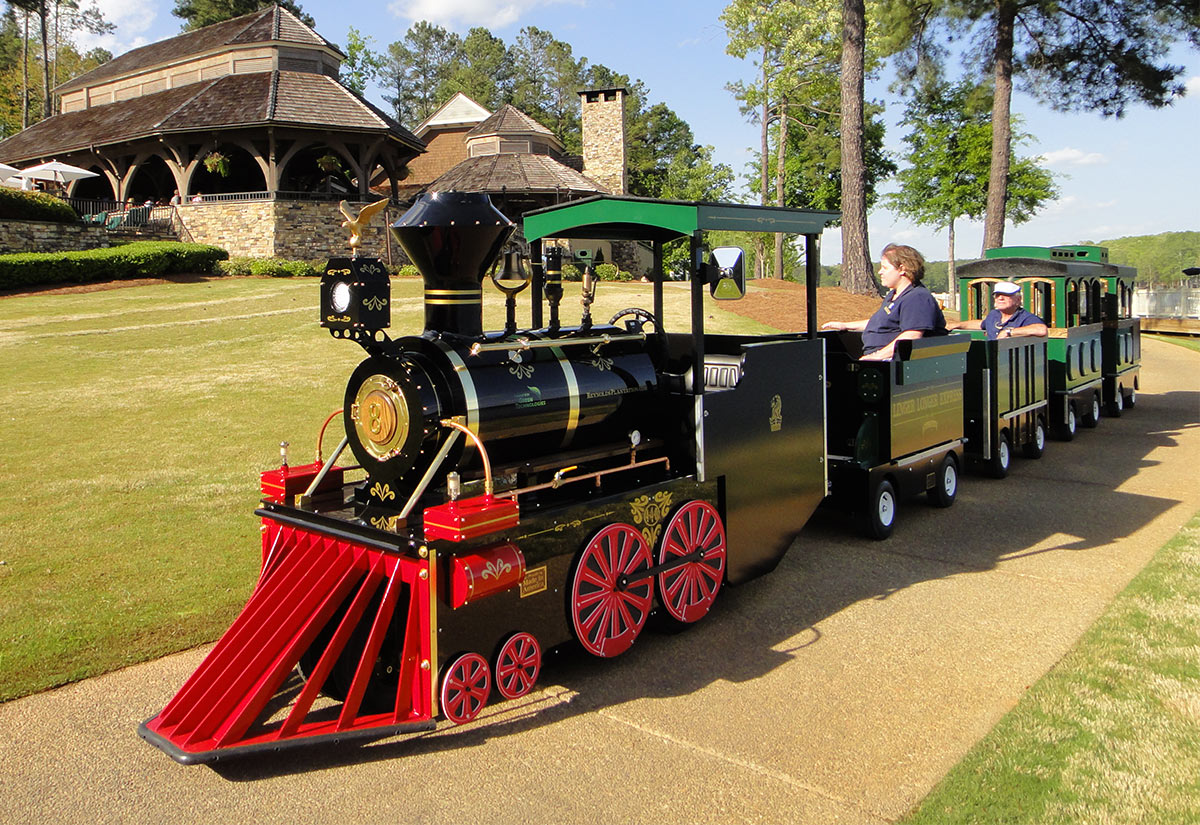 Just think: you have the power right now to create a memory that could last for years to come (and earn your accountant's son some cred at the lunch table).