Event Marketing Part VI
Event Week
This is the sixth in a multi-part series on using events as an avenue for marketing your brand, product, or industry. For part one in the series, start here.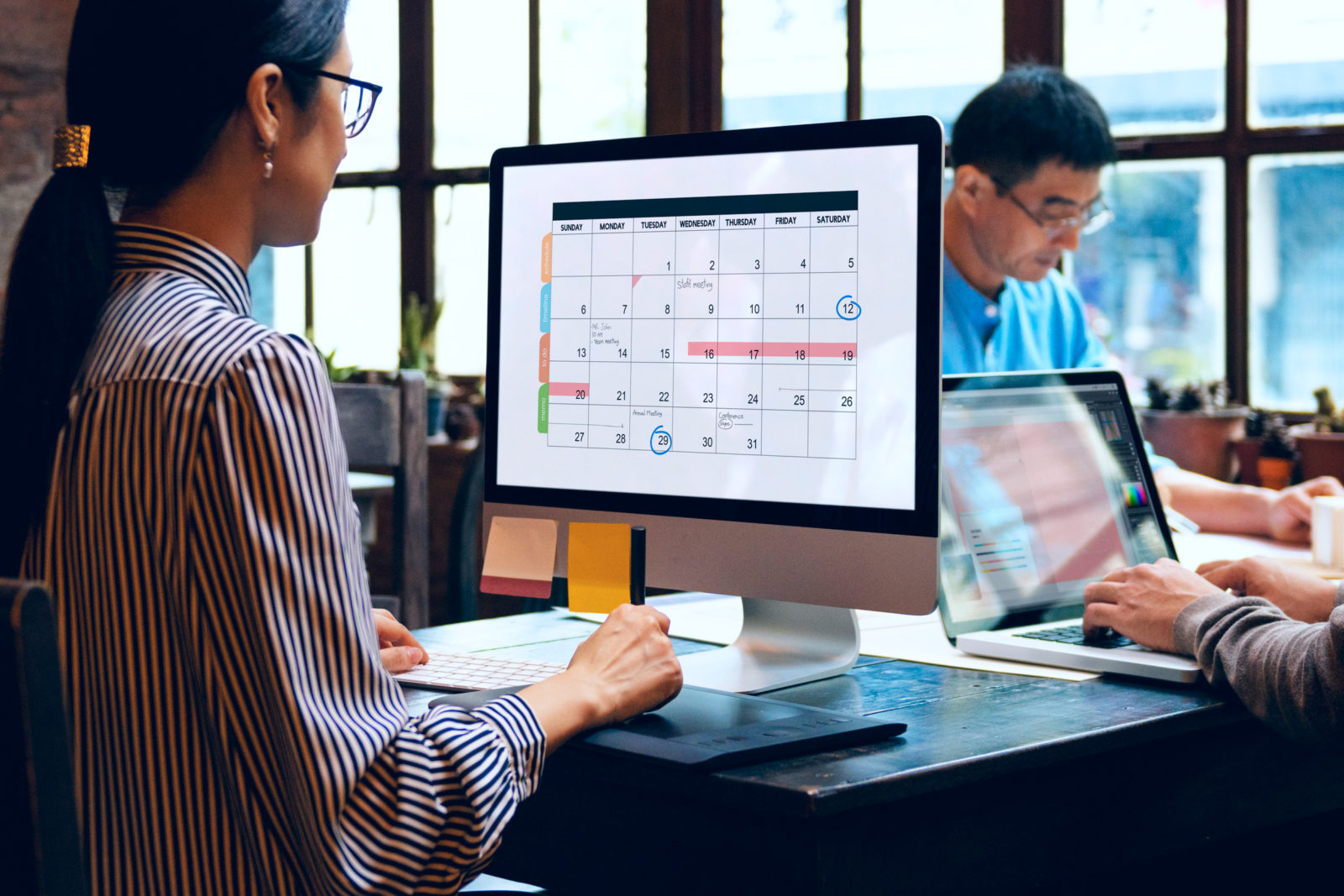 The week has arrived. By this time next week, you'll be sitting in a lounge chair recounting the connections made, keynotes were given, and swag distributed. But first, you still have work to do. While much of the event is out of your control at this point, there is still plenty of opportunities to stir up last-minute buzz, clarify conversations with event staff, and double-check your schedules. Here's what to do when Event Week arrives.
Packing the House in the Final Days
Unless you have an absolute maximum occupancy from your venue, there's always room for one more participant. And that means there's still time to get the word out. Even though your first attendees may have signed up months—or even a year—ago, some with a genuine interest in your event may only commit as the days draw nearer. Consider this: the most inspiring conversation, most interesting cocktail party guest, and most enthusiastic word-of-mouth advertiser for next year's event may not be on the guest list yet. And they may not have even heard of it. Time to change that.
The Last Chance E-Blast
Now is the time to hit your email list with one last opportunity to sign up. Think of it as your closing argument. Why should a recipient change their plans for next week? How might their career change as a result? You might want to include a countdown clock, a discount offer that diminishes gradually with each passing minute, or another way of communicating that time is of the essence. While early bird discounts are certainly more popular than late signup discounts, remember this: each empty spot at your event earns $0 in revenue; if capacity remains, it may pay to drop your price.
The Attendee Email
That schedule your team has been working so tirelessly to assemble? It's finally time for the big reveal. Around this time, attendees will be expecting a final email complete with event sessions, meal information, and registration details. But one ingredient is not to be forgotten: hype! Get your guests in the spirit with a video from you and/or your sponsors, keynote speaker, or fellow attendees. Discuss what you have planned, and specific sessions or aspects you're looking forward to. It may also be helpful to include safety information in this email. Even if recipients don't read it at the moment, having a set place to refer back to in case of emergency will put everyone at ease. Think that all sounds like material better suited for registration? That's right, too. Include the materials again, this time in print, at the time of registration. A little redundancy never hurts. Plus, doing so will eliminate questions from the ultra-prepared guests on your list.
Crossing T's and Dotting I's
Event week is not the time to be adding elements to your schedule, coming up with new ideas for activities, or adding sponsors to your docket. Instead, this is when you should go back through everything you've already planned and combed it for errors, overlap, and loose ends.
Sifting through the Schedule
Go through your entire schedule with your team, making sure everyone knows their roles and assignments for every hour of every day. Who is manning the registration table? Who will be available to answer guests' questions? Who will welcome the speakers? And who will be in charge of putting out the inevitable fire? Put names and roles down on paper, circulate the document via email, and make sure everyone has each other's' phone numbers in case of a last-minute question or poorly timed stomach bug.
Have a Sessions Session
Your sessions are the meat and potatoes of your event. But they can lose their luster before a single word is spoken. How? Errors in their descriptions. Re-read your session descriptions in search of spelling typos and grammar mistakes. Inevitably, you'll find one. And if you're lucky, you'll save yourself the ire of a detail-minded keynote speaker.
Connect with Vendors
Remember those caterers, musicians, and security staff you hired months ago? This would be a good time to give them a call and confirm your arrangements. You may feel like a pest, but it's much, much better to make a responsible vendor double-check their calendar than try to find 1,000 replacement chicken sandwiches during a 30-minute lunch break.
Vendor Confirmation List:
Equipment Delivery Times
Catering Menu
Catering Meal Count
Catering Equipment Needs (Serving Tables, etc.)
Vendor Dress Code
Vendor Responsibilities
Special Orders (for Guests with Allergies, etc.)
Point of Contact for Each Vendor
Loose Ends, Be Gone
Any thought that ends with a question mark should now be gone. Make a list of any remaining loose ends, then spend an afternoon eradicating them. If decisions still need to be made, use the golden rule of productivity coaches: if something is a 50/50 tossup, just pick one. Chances are, the pros and cons are about equal. Still can't decide? Flip a coin. In these final days, the most important factor in any decision is to simply make it.
Launch a Social Media Blitz
Unleash your inner social butterfly. Take to Twitter, flock to Facebook, and engage with Instagram. Remind the world of the speakers who will soon be making their conference debut and post photos of your late nights of preparation. You can even ride the social coattails of your keynote speakers, retweeting their quotes, sharing their videos of past keynotes, and interacting with them before they arrive.
Consider a Ticket Giveaway
If you've fully exhausted your sources of potential paid attendees and you still have the capacity for more, it may be worth considering a ticket giveaway. There are multiple reasons to do so, not the least of which being that you'll give someone an opportunity to learn and grow who may not have otherwise. Among other compelling reasons? Sponsor stats. To encourage sponsors to sign on again next year, you'll want to be able to provide impressive numbers of ad impressions, reception headcounts, and the like.
In order to prevent a backlash among paid attendees, we don't recommend taking to social media to distribute tickets widely. Instead, reach out to specific groups who may be interested in sending a few delegates. Facilitating a conference on the latest surgical innovations? Consider giving free passes to medical school students. Tech products? Get in touch with the community managers at your local startup incubators. The sweet spot for ticket giveaways is identifying people who will fit your target criteria but who may not have been able to afford attendance otherwise. Usually, this is found in one specific group: young people.
Close Up Shop
An outdated website is a sign of a conference in disarray. Keep your homepage up to date. Specifically, close down your registration page and replace it with a clear message that tells would-be attendees that they missed the boat. Then give them the option to enter their email address to be notified when tickets are on sale for next year's event. Yes, it's already time to start thinking about that.