The Best Marketing Activations from Coachella 2019
Taking inspiration from the best brand activations & pop-ups from both weekends of Coachella 2019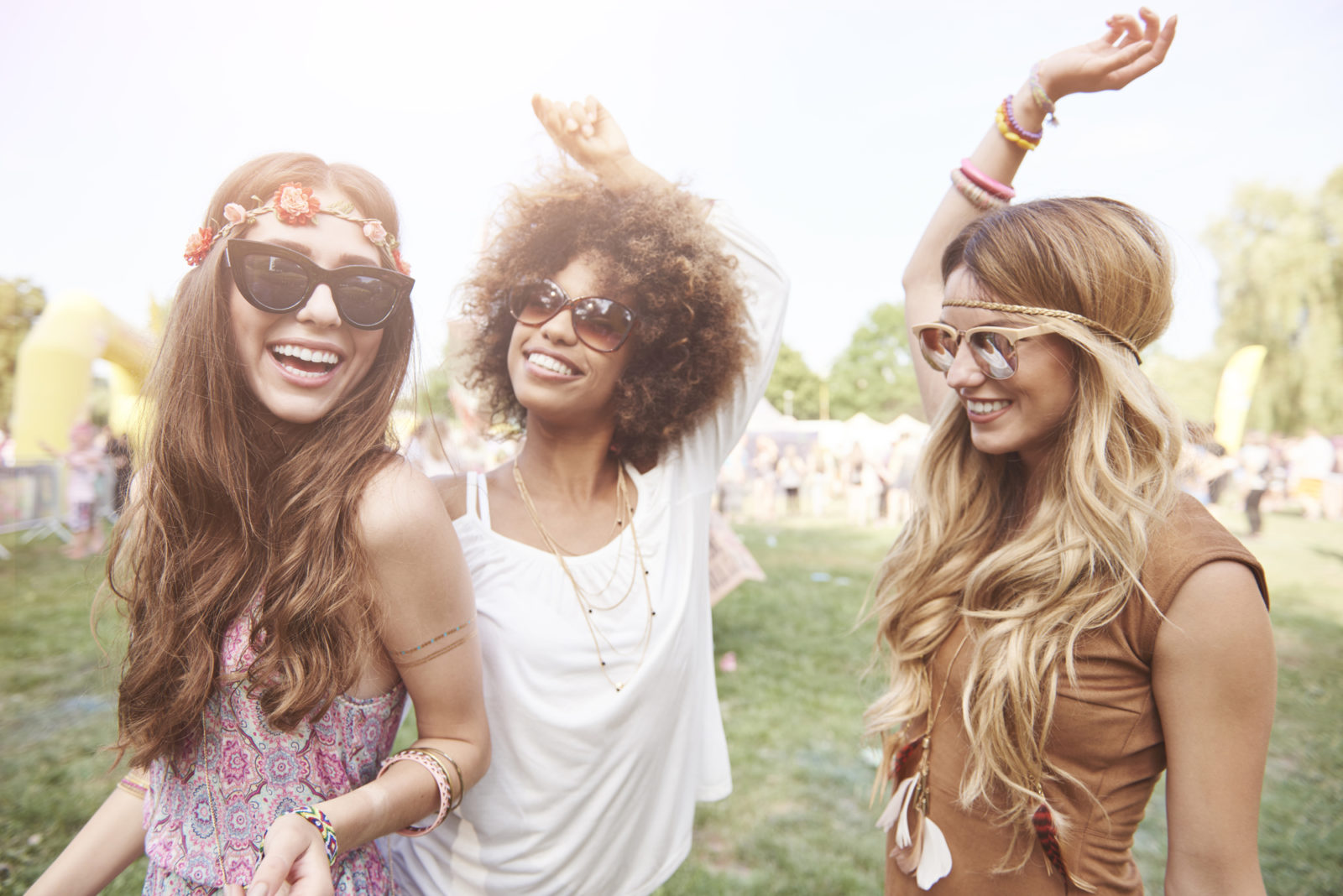 Now that the polo fields dust has settled from the two most anticipated weekends of the year, industry professionals and creatives alike can take inspiration from the spectacle and fun that are the Coachella marketing events and activations.
The Coachella Valley Music and Arts Festival has been bringing life to Indio, California each year since the first festival back on October 9th and 10th 1999. The festival has since claimed the month of April as the start to festivals season for many.
This year's Coachella began Friday, April 12th and ended Sunday, April 21st split as two weekends. The festival is known worldwide for its ability to host some of the biggest acts in music, celebrity appearances, and in recent year's the marketing activations and pop-ups that flock to the bustling desert each year.
As the festival has grown into the household name that is Coachella the festival has become a cultural phenomenon that's ripple effect has transformed industries and become the focal point of many marketing campaigns and brand events. The concepts of a brand hosted after parties, pool-parties, pre-parties, and influencer trips, all have their roots in Coachella.
Brands now utilize the festival for influencer marketing opportunities, celebrity endorsements, and now more than ever marketing activations and pop up experiences.
The weekends both provided many opportunities for celebrities, brands, and influencers alike to put their best foot forward and creatively engage with new audiences, here we will highlight some of the best examples of marketing activations and pop-ups from both weekends of Coachella 2019 to gain inspiration from.
HP
https://www.instagram.com/p/BwQei4glwa7/
HP took the place as Coachella's official technology sponsor for the festival and provided two experiential marketing pop-ups: The HP Lounge and The Antartic. The HP lounge was designed to provide a rest area to festival attendees where guests could relax and test out the latest and greatest HP products and The Antartic was a fully immersive 360 degree projected art installation.
HP also teamed up with various artists for entertainment including the showcase of Rüfüs Du Sol's new visual music video for attendees to watch first.
Dolls Kill
– The Doll's Kill Quickie Mart Pop-Up Shop
The colorful and unique clothing retailer Doll's Kill also named the "Fastest Growing Retailer" in 2014 by Inc Magazine, showcased a knock out hit of a pop-up shop this Coachella with their very own take on a gas station mini-mart.
The clothing brand's Quickie Mart contained exclusive pop-up merchandise as well as best selling festival items for guests, influencers, and celebrities alike to enjoy.
https://www.instagram.com/p/BxOPWCnF05C/
Best of all, the entire store was created to fit the theme of a gas station mini-mart, clothing and merchandise were given an exclusive snack and convenience store inspired packaging with a signature Doll's Kill slogans. The brand also hosted events with live music and giveaways on social media.
The Quickie Mart itself was located just outside of the Coachella festival grounds making it the perfect destination for festival goers.
The clothing retailer is known for it's edgy and playful aesthetic created the perfect pop-up shop that was both engaging, exciting, and distinctly on brand.
YSL Beauty
-YSL Gas Station Beauty Pop-Up
The luxury beauty and fashion giant: Yves Saint Laurent created a luxury gas station pop-up shop similar in concept to Doll's Kill's Quickie Mart but focused on the launch of the brand's latest luxury lipstick collection.
The pop-up shop featured custom photo op's, a neon pink gas station themed pop-up shop experience where guests could explore the beauty line of product, receive makeup touch-ups, enjoy delicious catering, entertainment, and makeup vending machines.
Revolve
-Revolve The Festival
Fashion Retail giant Revolve created their very own festival within Coachella weekend called Revolve Festival featuring performances popular artists such as SZA, ScHoolboy Q, Jay Rock, and Reason.
The revolve Festival featured a line up of its very own complete with themed photo op's art installations, bars, and beer garden areas.
Absolut Vodka
Absolut Vodka celebrated being Planet Earth's Favorite Vodka with a fully sustainable oasis perfect for any festival goer. Absolut provided a complete dance floor experience with a great line up and bar's featuring signature cocktails with Absolut Grapefruit vodka.
https://www.instagram.com/p/BwVCjFxHYWG/
Heineken 
One of the most well know brand activation's and pop up's during Coachella weekend is The Heineken House stage. The Heineken House Stage each year brings an incredible line up of artists for attendees to see in addition to the Coachella weekend line up, beer gardens upon beer gardens, Instagram worthy art installations, and so much more.
https://www.instagram.com/p/BhXCNt1FB08/
https://www.instagram.com/p/BwsVtHsHKIh/
Amazon
-Amazon Lockers
Coachella and festivals around the country all have some form of festival storage or guest locker's but at Coachella, the retail giant Amazon featured a festival version of their Amazon locker's for guests, celebrities, and influencers alike to enjoy while inside the festival.
NYX Cosmetics
-NYX PROFESSIONAL MAKEUP – GLITTER TRIP
NYX Cosmetic's created a beauty bar activation where guests could explore the latest festival themed line of makeup from the brand as well as take photo's with beauty and makeup themed art installations, and relax in a festival lounge area.
Sephora
-Rachel Zoe's Coachella ZOEasis
Similar to NYX Cosmetic's beauty retailer Sephora teamed up with celebrity stylist Rachel Zoe for makeup and fashion-themed pop-up shop and beauty bar.