Preparing for March Madness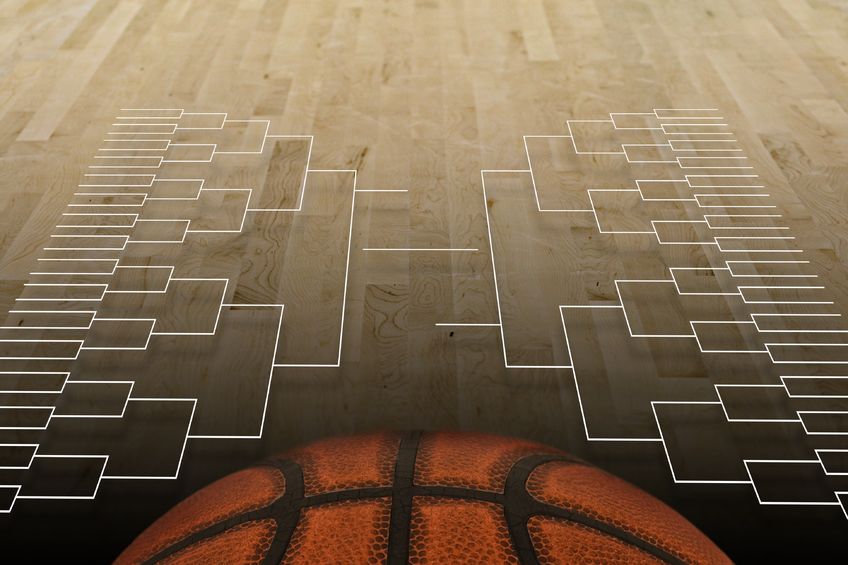 March Madness is quickly approaching! The NCAA sponsored tournament is a chance for sports fans everywhere to cheer on their favorite college basketball teams. This once a year event is popular all over the United States. Take advantage of the three week tournament by hosting a March Madness event at your company. Throwing a party will boost employee morale and kick off Spring the right way. Here are some ideas to get you started:
1. Fill Out Brackets
Most basketball fans love to guess who will win the championship by filling out a bracket and competing with their friends to see who gets more of the games correct. Start an office pool to go to whoever predicts the most wins. If you want to discourage gambling, buy some prizes and give those away in lieu of money. Even if one of your coworkers knows nothing about basketball, there are always upsets, and it will encourage them to follow along in the fun with the possibility of winning a prize at the end.
2. Bring in Satellite TV
Make lunch breaks more interesting by having the games on. The Seattle Games2U Franchise will bring out 50″ Plasma TVs with remote satellite receivers and leave them there for the duration of the event. Setup some chairs in the break room and let your employees have at it. Don't forget to bring chips and dip so they have something to munch on. When the games aren't on, you can have the latest basketball video game running on the TV. Sure your productivity levels might drop, but you will build employee loyalty and happiness.
3. Rent Interactive Entertainment
If staring at glowing boxes isn't your idea of a good time, maybe you can go for some more interactive entertainment instead. Pop-A-Shot rentals are always popular among kids and adults, no previous basketball experience required! If you are looking for a different twist on the classic double shot hoop game, check out this unique basketball inflatable. Participants compete to get rid of their basketballs first. Every time a shot is made, it returns to their opponents side. It is a race against time to see who can make their shots faster. If you want to get really crazy, you can rent a bungee basketball game. Two players compete to make 2 baskets first, the only catch is that they are harnessed to a massive bungee cord. Every time they get close to the basket, they are yanked back. One of these interactive options is guaranteed to spice up your March Madness event.
4. Have a Potluck
No event is complete without food. Everyone eats and hosting a potluck is the best way to include everyone in the festivities. Have a custom basketball cake made. Host your potluck as close as possible to the final game, Monday April 8th. Encourage everyone in the office to bring in unique food and find a way to present it as a basketball theme. If you want to serve hamburgers and hot dogs, consider renting a propane grill and putting it in the front of the office. We don't think April is too early to start barbecuing in Seattle!
Whatever route you decide to go for your March Madness festivities, you will be sure to create some memories!