Seattle Halloween Bounce House Parties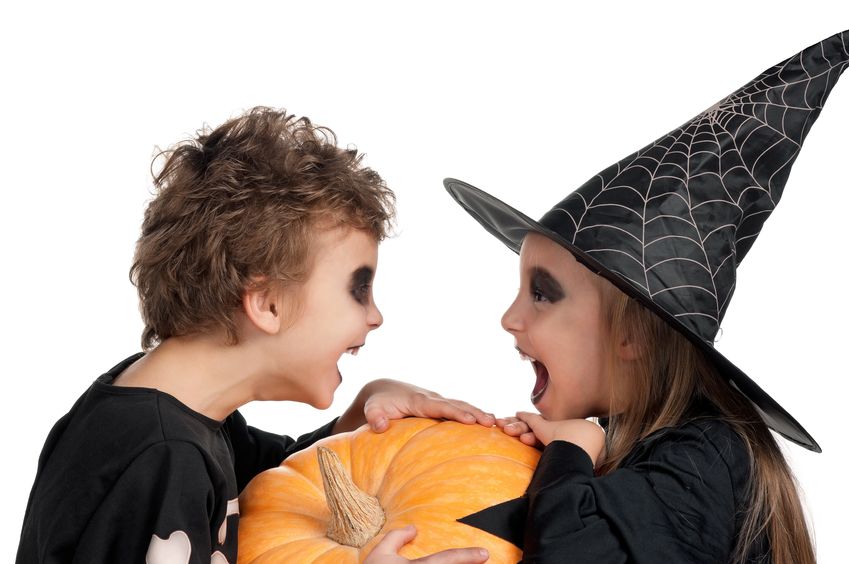 If you are hosting a Halloween party in the greater Seattle area, consider some of the bouncy house and other party rentals listed below for your event. If you are looking for Harvest Festival Ideas, make sure you check out our other post. Before planning a Halloween party in Seattle, take a minute to recall the October weather conditions in the Northwest. It is likely to be raining and very brisk It's not uncommon to see kids adorned with coats over their costumes, or candy-retrieving umbrellas plodding down the street going house to house. Some of the suggestions that we have provided are weather appropriate, but consider hosting most of your party indoors, or renting a tent to keep participants dry. No need to scare you anymore with the weather, here are our fright-tastic Halloween bounce house and entertainment suggestions.
Halloween Modular-Line Bounce Houses
Our Modular line of inflatables include Halloween Bounce Houses and many other themes. We have a couple of Halloween panels that can be added to an obstacle course, inflatable slide, or bounce house. Keep in mind that these panels are limited and go fast, so if you want a Halloween inflatable it is best to call and book early. If we are out of Halloween panels, I'm sure your guests will forgive you for having a generic bounce house!
Mechanical Bull, Fright Style
Nothing gets a party going better than a mechanical bull rental. Guests of all ages will try their skills at taming the wild beast. See if you can have your rental company deliver the bull early so you can decorate it with various Halloween garb. If you are really lucky, a vendor in your area may have a Zombie Mechanical Bull that you can rent. These amazing mechanical bull attachments are sure to be the talk of the party. If you want maximum participation on the mechanical bull, make sure you (responsibly) serve alcohol to the adults. With lowered inhibitions, you are likely to get everyone there to give it a shot. Alternatively, hold a contest with a decent prize to create additional participation incentive.
Carnival Style Halloween
If you are going for a tamer event that appeals to kids, check out our unique line of carnival game rentals. With Carnival games you can add dozens of activities to your event at a relatively low cost. Incorporate prizes or tickets redeemable for prizes to get kids really involved in your games. Most of the games can be altered to make them more difficult for adults, meaning your rental can go a long way in making lots of guests happy.
There are only three weeks remaining until Halloween! It is always important to plan events ahead of time to make sure your vendors have the availability to do your party.