Selecting an Epic Theme for a Company Party

Last year, a company party actually made the news. "How Yahoo's Insane Holiday Party Shows the Best of Silicon Valley," read the Inc. Magazine headline. The party was Gatsby-themed, a theme that was nothing if not meta: one designed to mimic a legendary (and fictional) partier.
While the lavishness of Yahoo's party was widely criticized for its cost, its message should be heard loud and clear: company party themes don't have to be bland!
Whether a holiday party, a celebration of a company milestone, or just a good excuse to celebrate, the theme you choose for your next corporate event serves as marching orders for everything else: the food your guests will enjoy, the entertainment they'll experience, the venue you'll rent, and even the paper on which the invitations will be printed. It's no surprise that landing on a party theme can be intimidating. Our first rule of thumb: select a theme that inspires rather than limits your options. (So just say no to "things that rhyme with orange," okay friends?)
But then what? Where do you even start in a search for a memorable (and newsworthy!) company party theme? We have a few ideas.
Representative of a Milestone
Every party should have a vision, but if you're celebrating a specific milestone, such as hitting a certain sales figure or launching your first international office, consider a theme that highlights that milestone.
When Microsoft released its BLU phone, the theme for the team party wrote itself: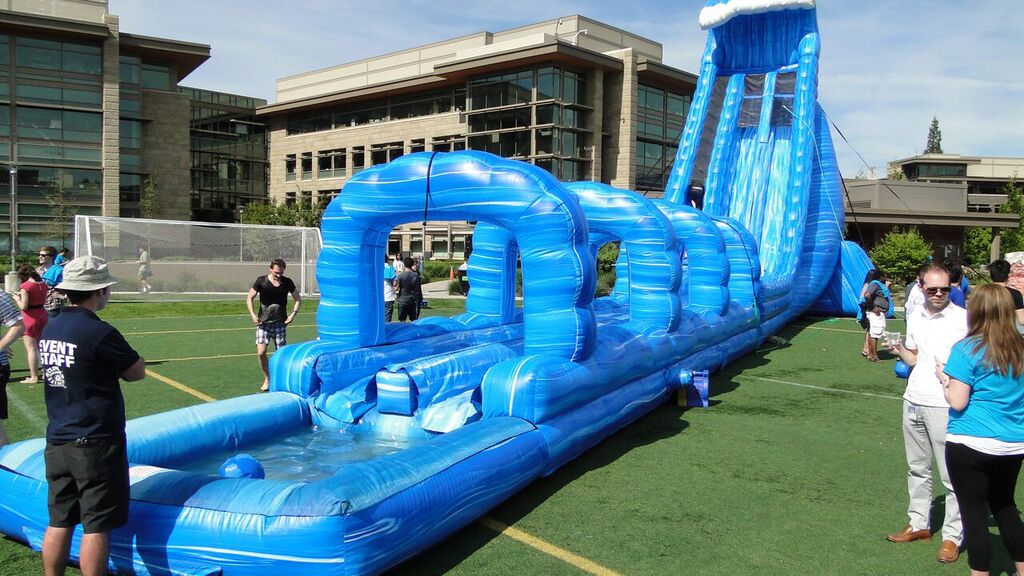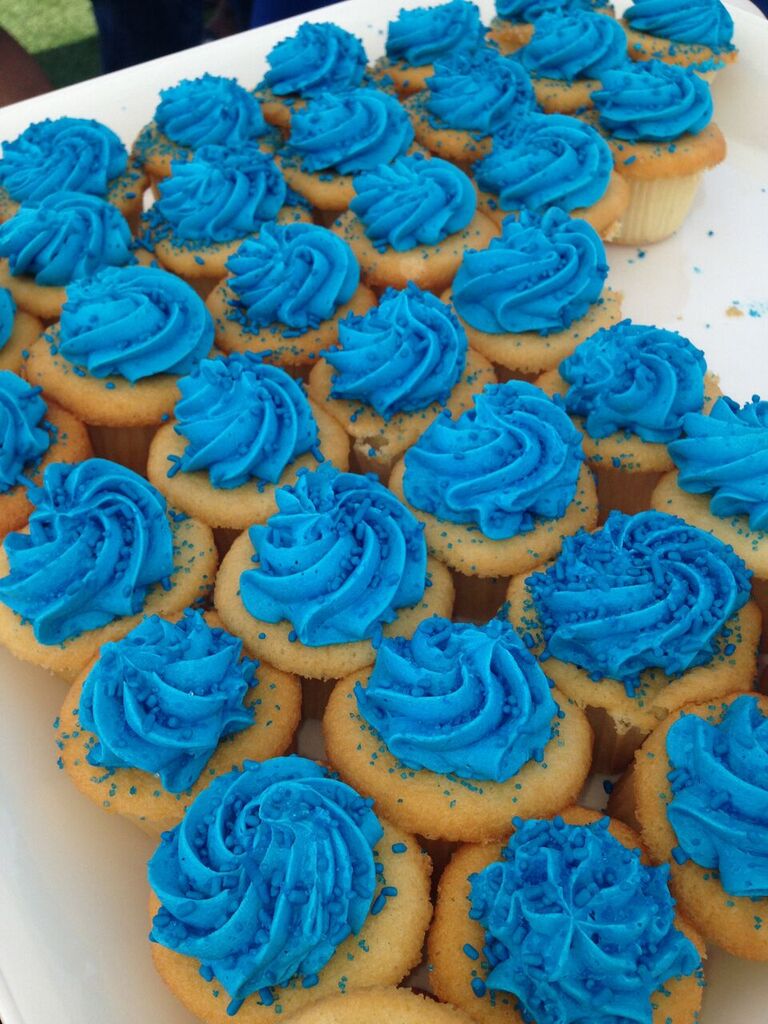 Culturally-Relevant
The world is buzzing about a hot new movie. Get ahead of the splash; don't become an also-ran company hosting a "Napoleon Dynamite" viewing in 2010. Perhaps that means an Olympic-themed event during the Summer Games, or an Oscar bash with red carpet, passed hors d'oeuvres, and a photo booth.
When the Wipeout game show was at the peak of its popularity, we channeled the excitement into a challenge course for an Amazon company party.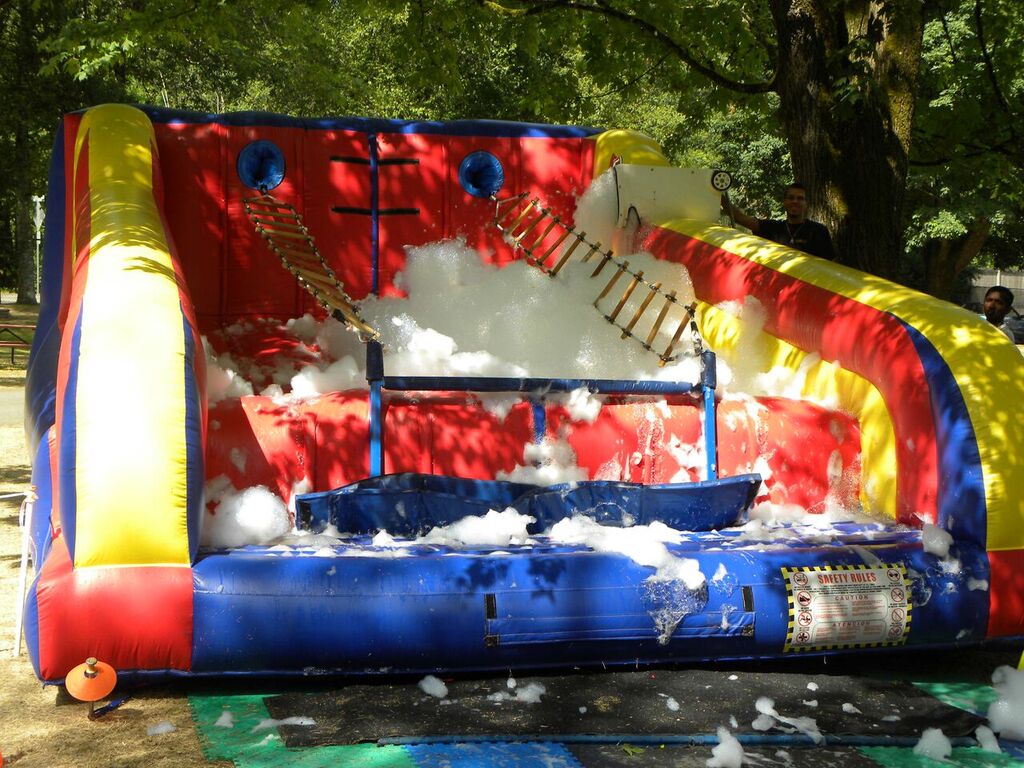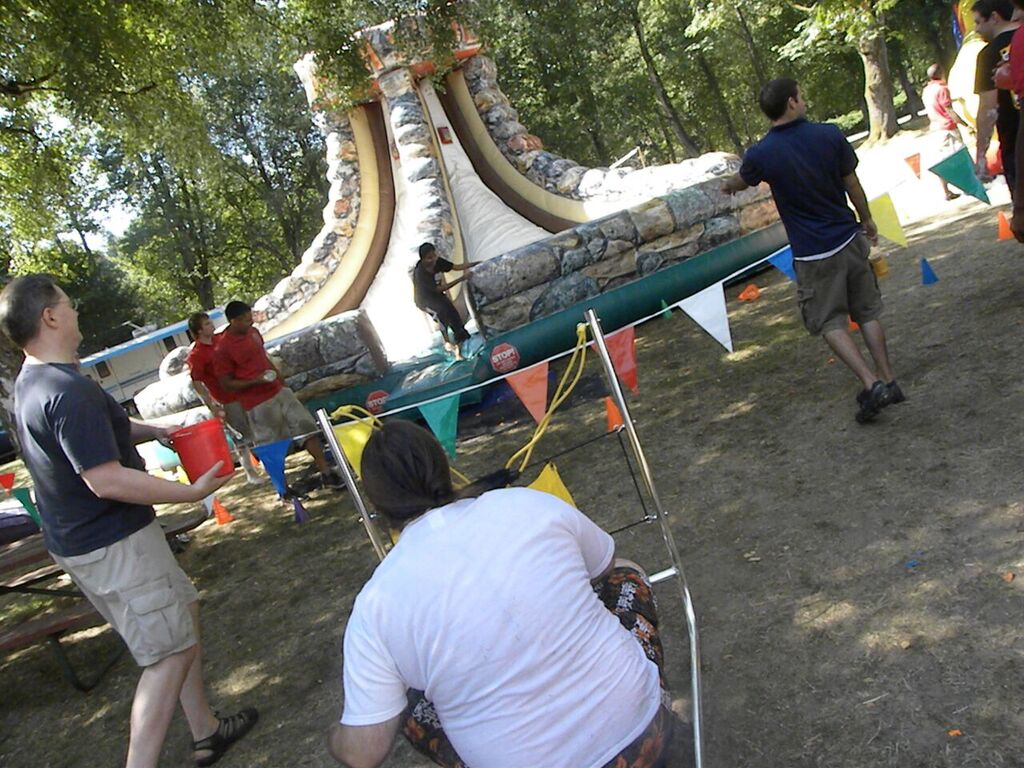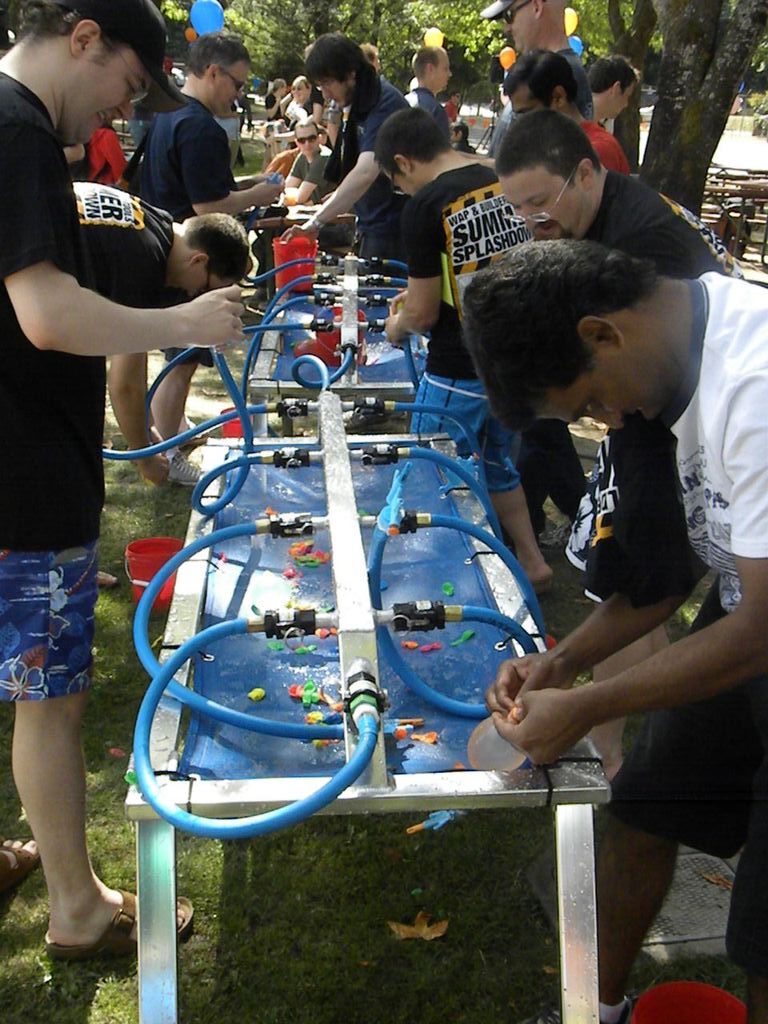 Celebration of Heritage
Marking your 40th year of business? Throw a 70's disco! Print photos of the years gone by, and use vintage logo items as centerpieces on tables. Giving employees an opportunity to see where the company has come from will motivate and inspire.
Fun for the sake of fun
Sometimes, girls (and boys) just wanna have fun. But a fun-themed party? Yep, and there's a word for it: carnival. When in doubt, throw a carnival and keep the festivities coming.