Adventure. Refreshment. Bonding. They're all to be had when you take your team on the road for a special outing. Whether marking an impressive milestone, getting together for some much-needed team time, or even reacting to difficult news, a team outing is a fabulous way to build unity outside of the confines of office walls. Here are 33 destinations that are sure to light up any office calendar.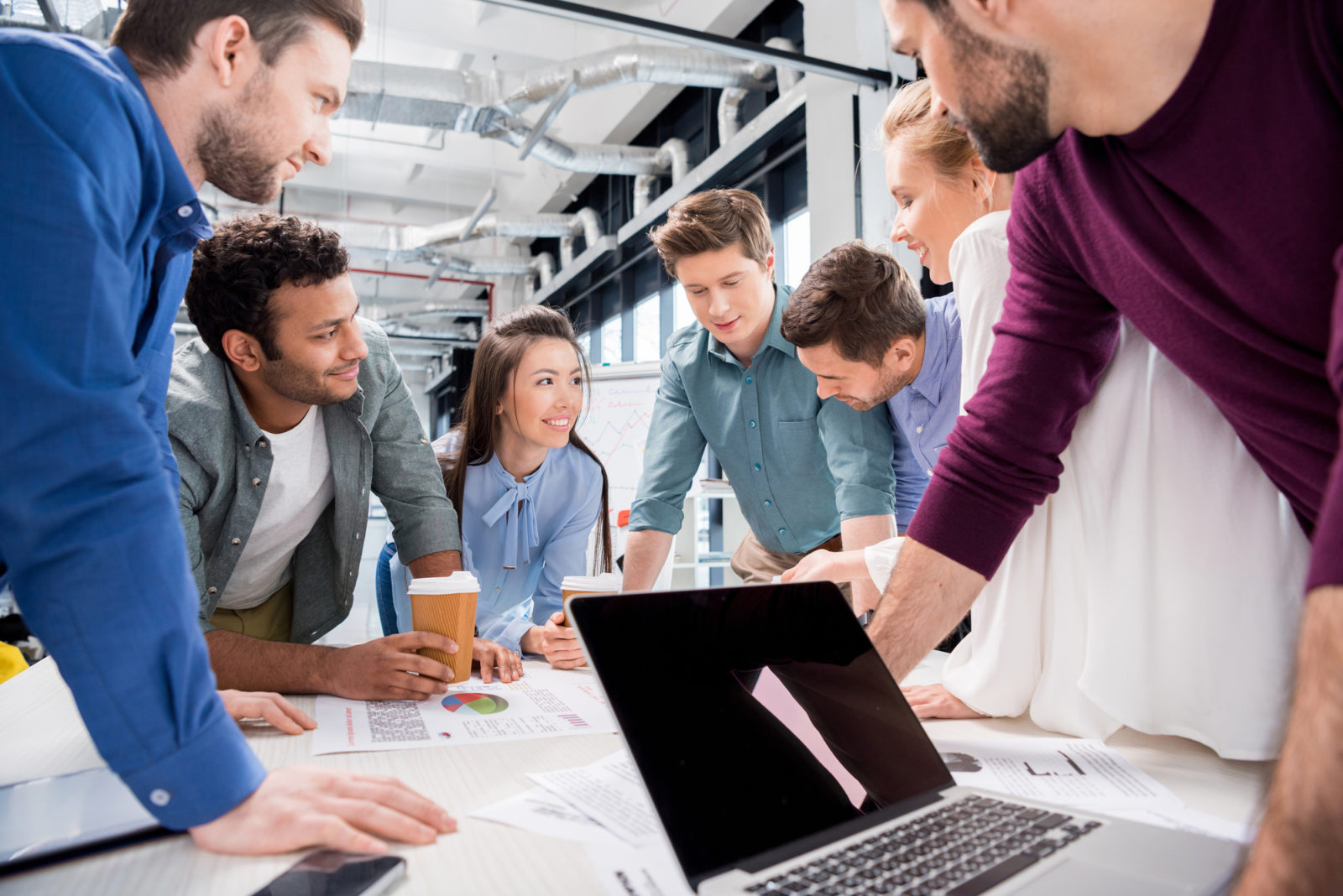 Indoor Trampoline Park
Cost: $300+ per group
Ideal Group Size: 10-24
Time Required: 1 hour
It's everyone's childhood dream, multiplied. Trampoline parks feature jumping action in such impressive quantity, you'll be hard-pressed to not crack a smile on even the most serious of colleagues. Because they market mostly to kids and families, pricing is reasonable and group rates are readily available.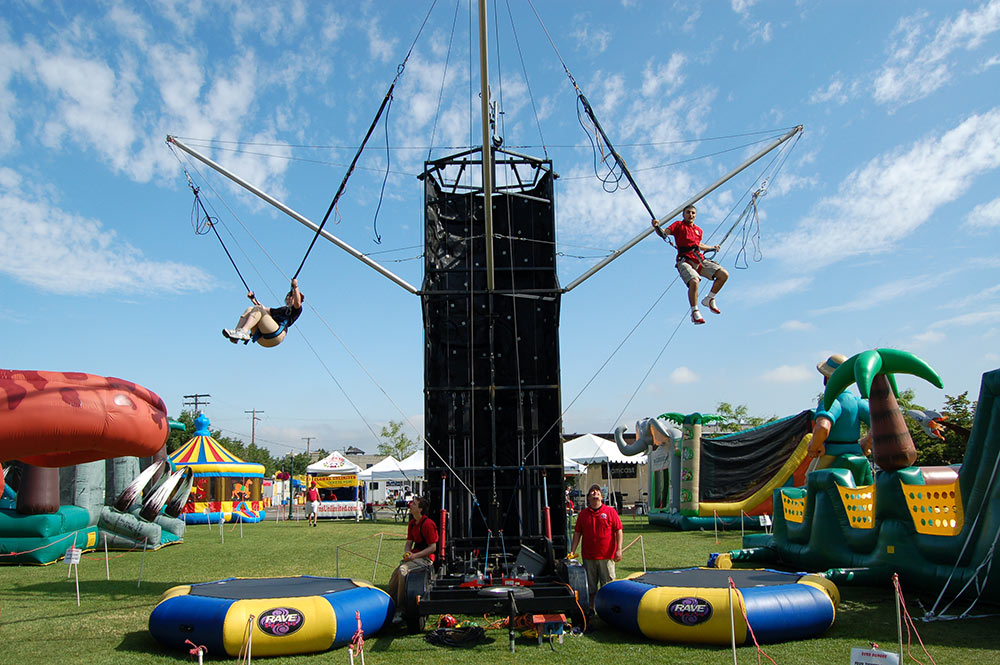 Tourists for a Day
Cost: $0 – $100+
Ideal Group Size: Up to 56 (Tour Bus Max)
Time Required: Half or Full Day
Those who roll their eyes together stay together, right? Every city has its share of tourist attractions avoided by locals like the plague. But why? Embracing the amphibious tour vehicle, cheesy show, or obvious landmark can be loads of fun. Hire a tour bus, take on an out-of-towner persona, and laugh your way through the day.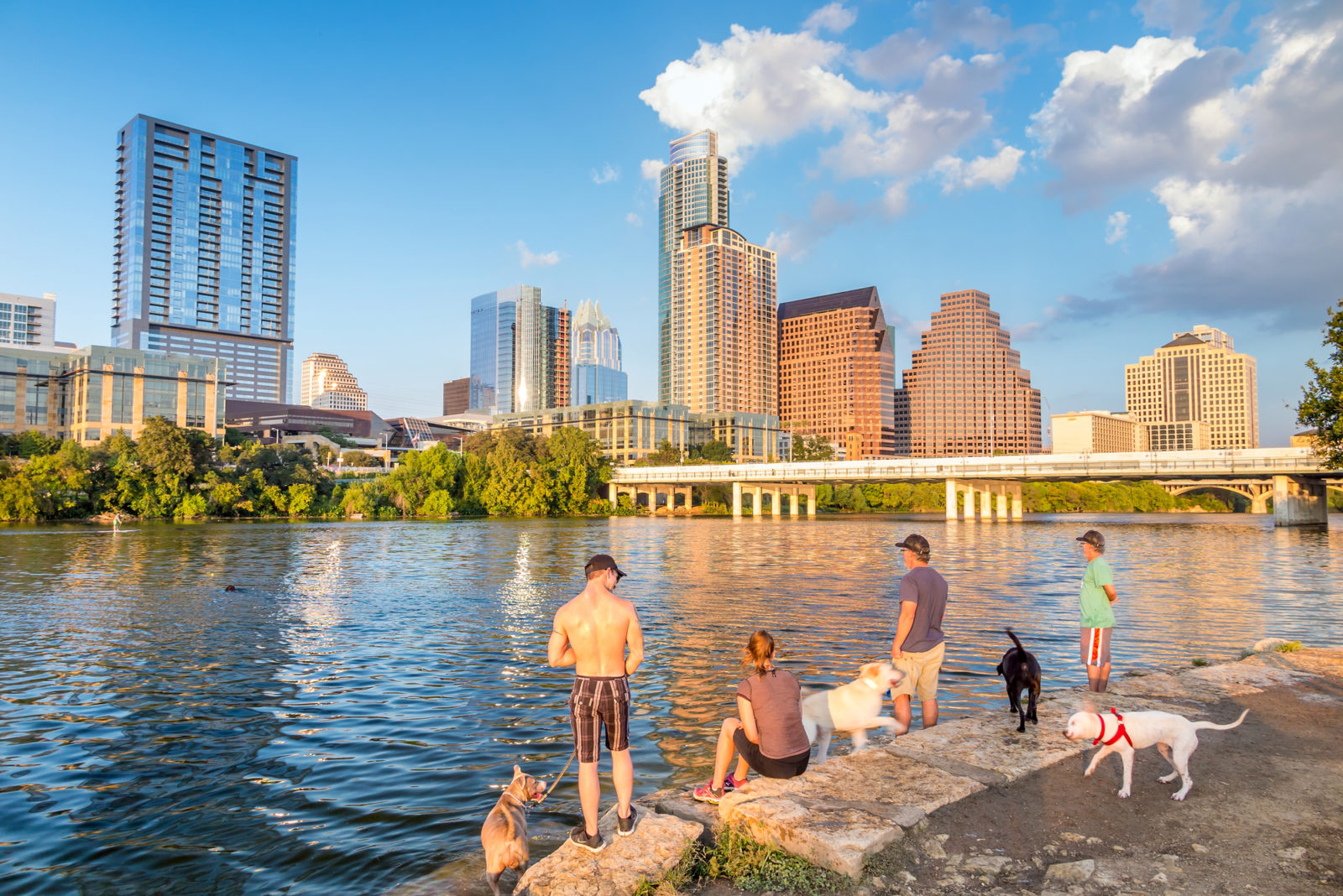 Habitat for Humanity
Cost: $0 (+ food and transportation)
Ideal Group Size: 5-40
Time Required: Full Day
What better use of time than building a home for a local person in need? Habitat for Humanity has streamlined their team service program to make it easy for companies to lend a hand in a group setting. Your team will grow closer as they focus on the needs of another. Visit their dedicated webpage for details.
Pro Sports Suite
Cost: $5,000 – $10,000+
Ideal Group Size: 18-50
Time Required: Full Evening
You could watch the game. You could attend the game. Or you could master the game in style. Renting a suite to watch your favorite team comes with several benefits: you'll treat your team to an experience they couldn't' afford alone, an experienced team will take care of all food and logistical concerns, and the entire process will be smooth. Your only task? Footing the bill.
Whitewater Rafting
Cost: $55-200 per person
Ideal Group Size: 13-30
Time Required: 2+ hours
Laughter, thrill, and a dash of terror: what could be more productive of team cohesion than that! And where better to find it all that on the waves of a white water rafting adventure. Your company's lawyers may balk, but your employees will never forget it.
Laser Tag
Cost: $30-60 per person
Ideal Group Size: 10-36
Time Required: 30-60 minutes active + 30 minutes inactive
Think of it as paintball without the pain. Laser tag will take your employees back to their teen years, outfitting each with special reflective gear and an impressive (albeit non-contact) gun with which to rack up points without a single touch. Another activity designed with groups in mind, pricing and logistics are reasonable and straightforward.
Escape Rooms
Cost: $30-70 per person
Ideal Group Size: 8-10
Time Required: 60-90 minutes
If you've never visited an escape room, the fun is hard to describe. Think of it as a puzzle that requires different minds, different skills, and different insights to achieve a singular goal: getting out. Ideal for a small team of 8-10, escape rooms require concentration, problem-solving, and teamwork.
Group Vacation
Cost: $1000+ per person
Ideal Group Size: Depends on Budget
Time Required: 2-7 days
Did your company have an unreal year? Did an acquisition just create a windfall in the budget? If you're lucky enough to answer yes to either of those questions, perhaps you should consider taking your team on a vacation! In 2016, Oprah Winfrey took her entire team to Hawaii for an all-expense-paid vacation. Want to sweeten the deal? Bring families along, too.
Paintball
Cost: $30+ per person + equipment
Ideal Group Size: 30+
Time Required: 1-3 hours
This activity is not for the faint of heart–literally. Perfect for the "tough guy" crowd, paintballing is one of those activities more likely to result in a number of employees backing out than any other. But for a tough-skinned crowd, a paintballing expedition is as far a departure from a desk job as one can find.
Board Game Tourney
Cost: $0 – $500
Ideal Group Size: 4-40
Time Required: Half Day
Rainy day? Need a mental break? Bring in the board games! Invite your team to dress down, order in some comfort food, and break your crowd into groups of 4. The winners from each team are grouped in fours again until an ultimate winner is crowned. Good, clean, cozy fun.
Trivia Night
Cost: $30+ per person
Ideal Group Size: 6-25
Time Required: 2-3 hours
Need a spontaneous activity? Take your team to the bar! Find a local bar with a trivia night and cover drinks and apps for your group. Then work together to take on the night's trivia questions. Teamwork + free drinks? What's not to love.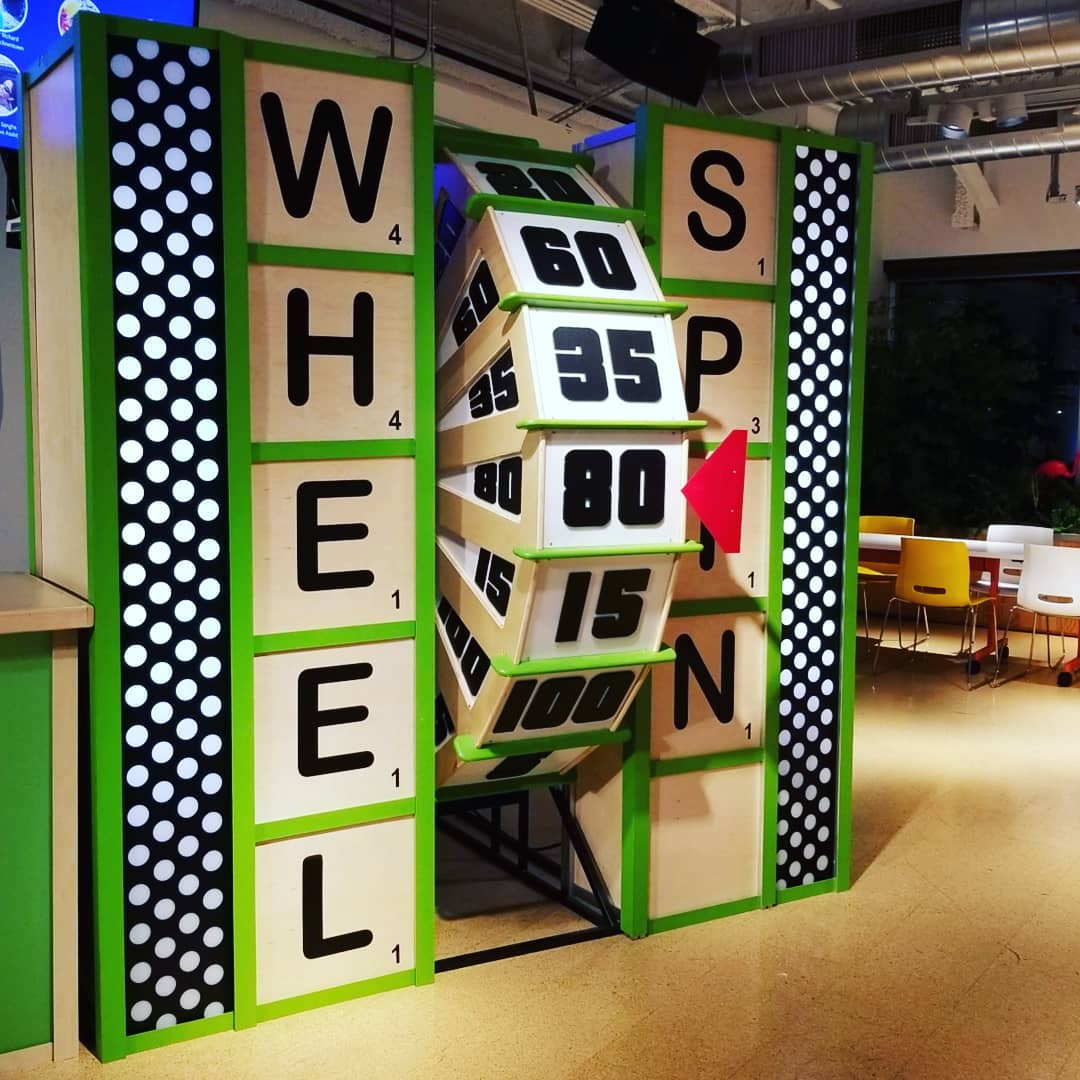 Day of Service
Cost: $0 (+ food and transport)
Ideal Group Size: 2 – 2000
Time Required: Full Day
What costs nothing to you but can mean everything to someone else? Volunteering! Pack a tour bus and take your talent to an area in need. Clean up trash at a local park, paint a run-down house, or help a struggling small business with a one-day makeover. Your community will be grateful and your people will understand why they say "it's better to give than receive."
Improv Comedy
Cost: $500 – $3000
Ideal Group Size: 8+
Time Required: 1-2 hours
Improv Comedy troupes are a unique form of entertainment: they interact with their crowds, have laughter as their primary objective, and are happy to come to you (for a fee.) If you have a small team, consider visiting an improv group on their turf. For a large company, hire a group to come to you. Many will even customize their set to include tidbits from your company culture.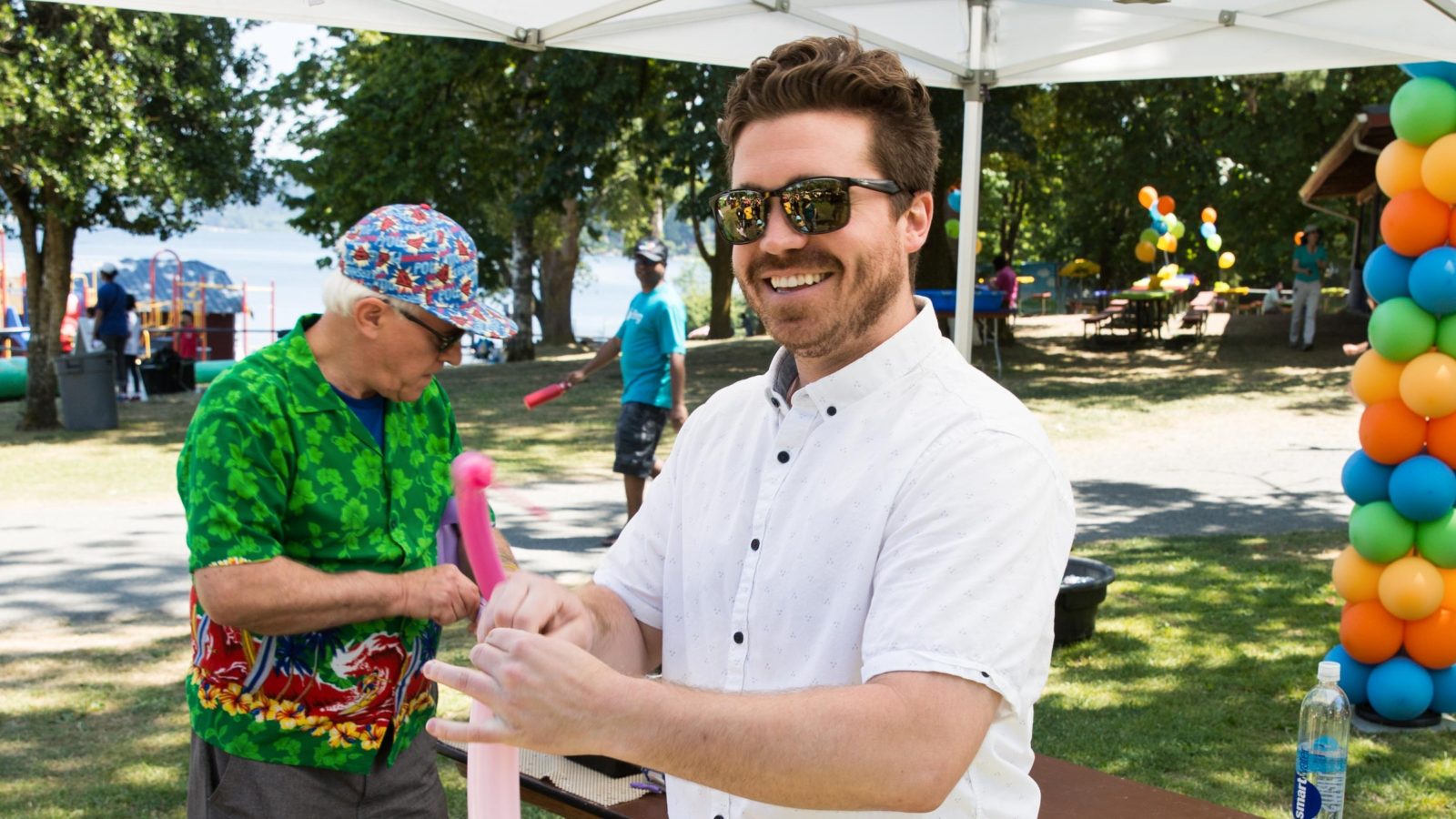 Personality Tests
Cost: $24-100 per person + Coach Fee
Ideal Group Size: Any
Time Required: 2-4 hours
Need some serious connection without the hype? Dive into what makes your team tick with a personality test like the DISC profile or Myers-Briggs. Have your employees take their tests in advance, then bring in a trained coach to help small teams digest their results and understand the relational dynamics they'll create on the team. It may not be a barrel of laughs, but it can create a wave of welcome change in an organization.
Karaoke Outing
Cost: $25+
Ideal Group Size: 6 – 20
Time Required: 2-4 hours
Two words: liquid courage. Team karaoke is an absolute riot–once the fear has worn off. Treat your team to drinks and food, then let the good times roll. While crashing karaoke night at the local bar is a decent option, a private room at a dedicated karaoke lounge is ideal.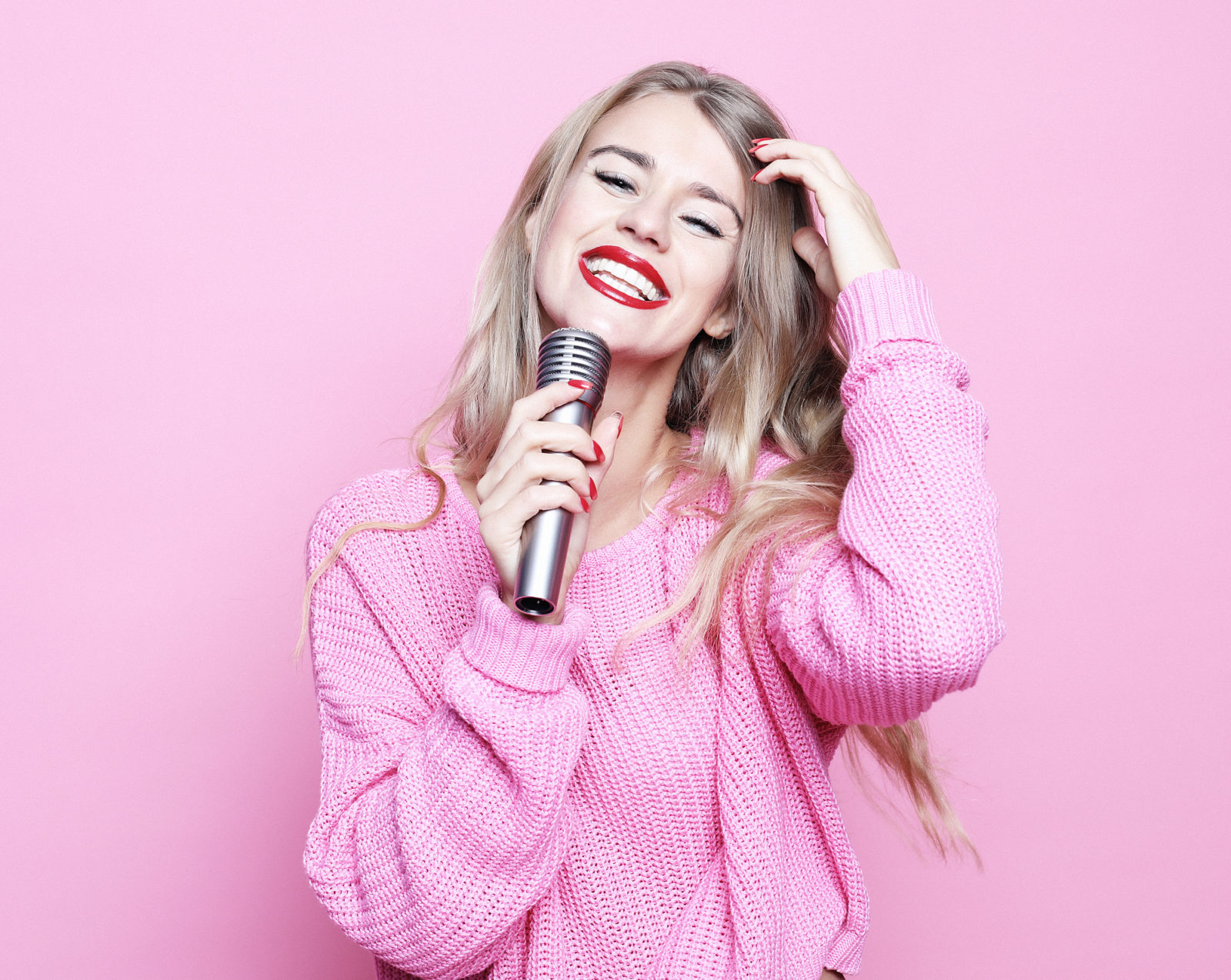 Theme Park
Cost: $35-$130 per person
Ideal Group Size: 10+
Time Required: Full Day
What's the exact opposite of sitting in front of a screen all day? Leaping and lunging hundreds of feet in the air of the great outdoors! Nothing removes thoughts of emails and voicemails from one's mind like a trip to the local theme park. Plus, discounted rates can typically be snagged for groups of 15 or more. Want to make it even better? Make it a surprise.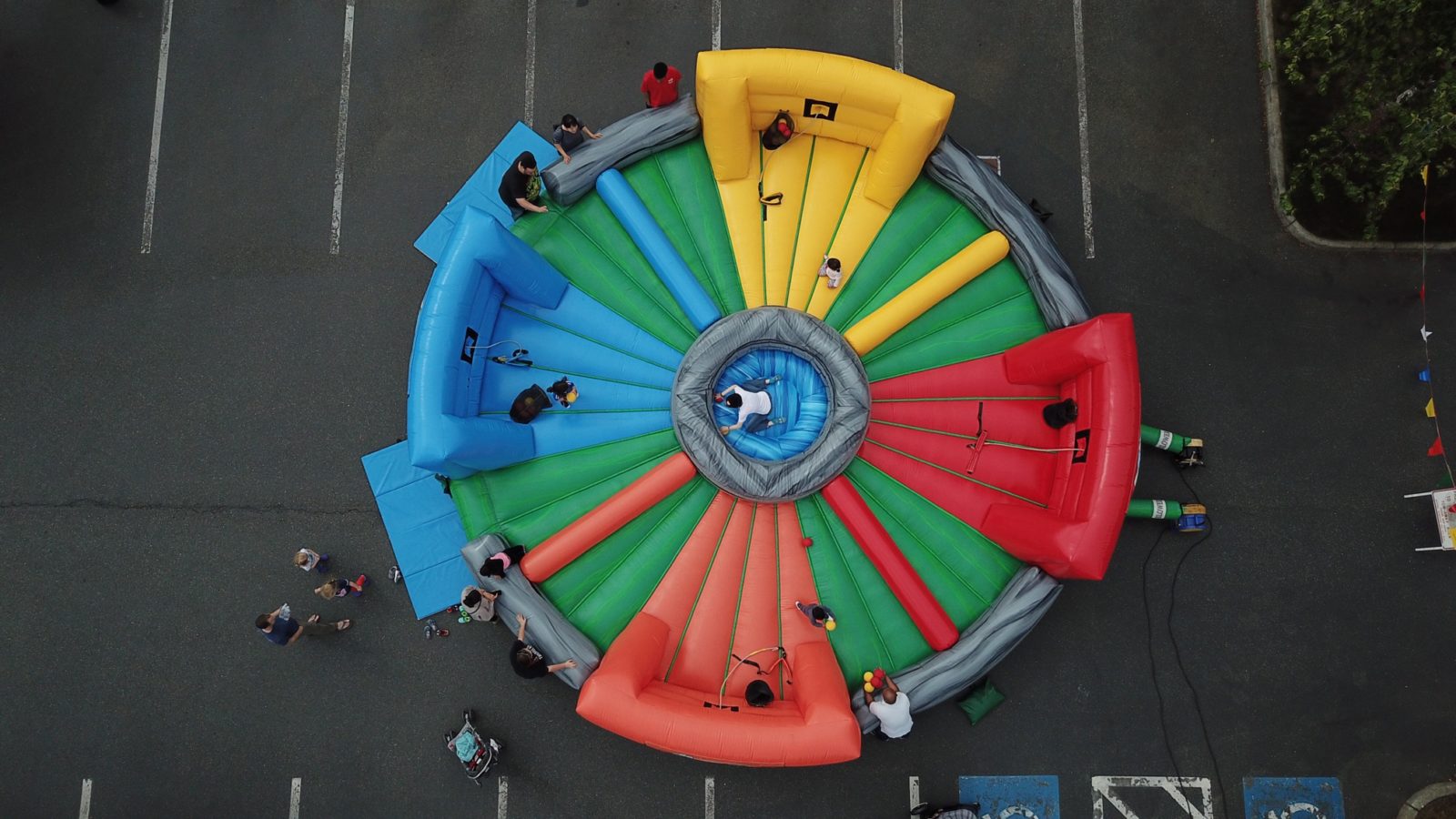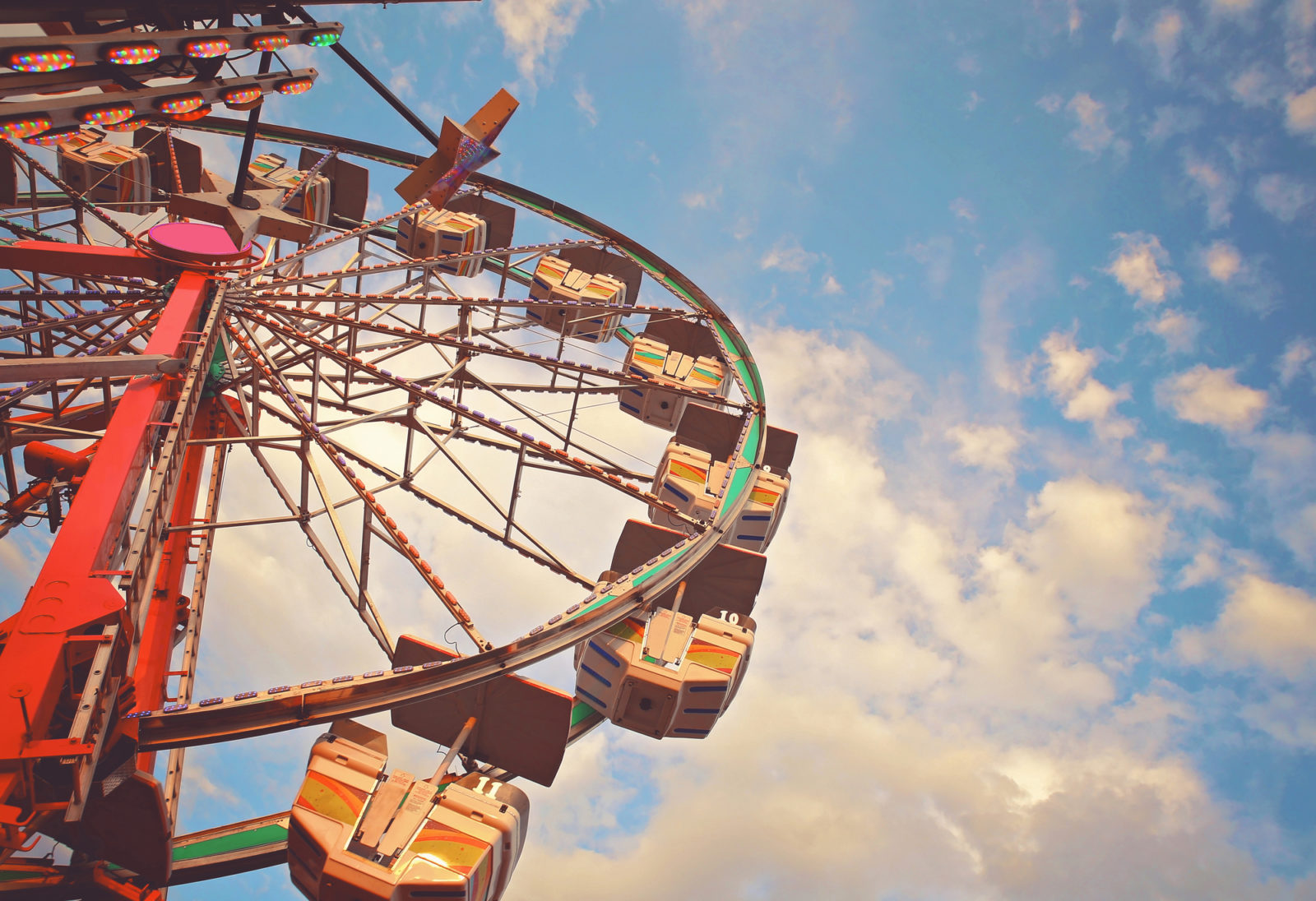 Offline Challenge
Cost: $0
Ideal Group Size: Any
Time Required: Full Day
It's the Millennials' Kryptonite. The workaholic's nightmare. And your team's greatest gift. What is it? A day without email. Most of us can't imagine the ice age (a.k.a. 1980's) when email wasn't a mainstay of work life. And yet, somehow, work got done. Take your team offline for a day and watch cubicle walls come down, productivity go up, and stress melt away. Did we mention that it costs $0?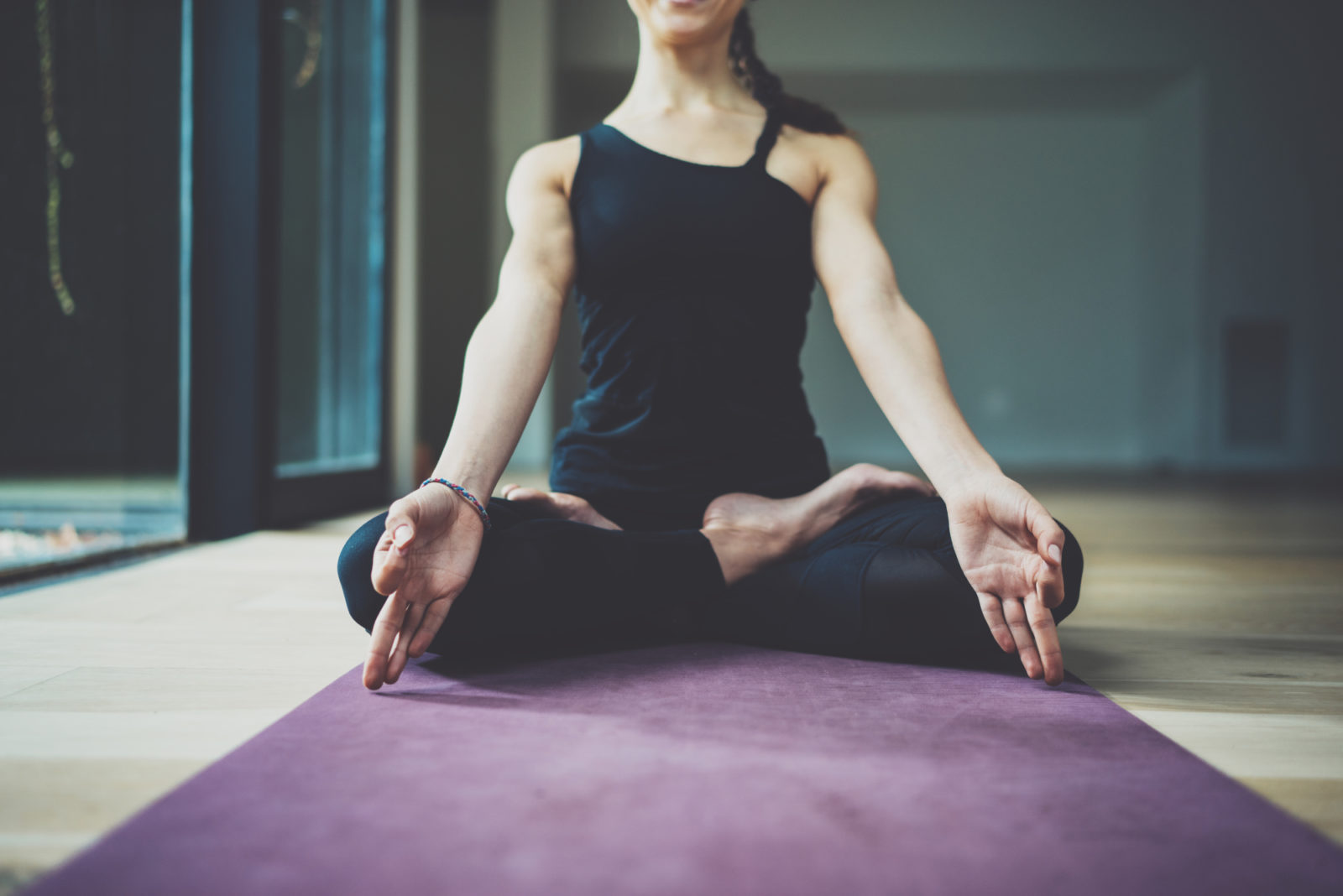 Treetops Course
Cost: $150 per person
Ideal Group Size: 6+
Time Required: 1.5 – 3 hours
Zip, zoom, soar! Get a higher perspective while building team trust in the branches of the great outdoors. Help your colleagues conquer their fears while getting away from screens and pings. The most cost effective for groups of 6 and up, some large courses can accommodate several dozen employees at one time. Just be ready to sign a liability waiver.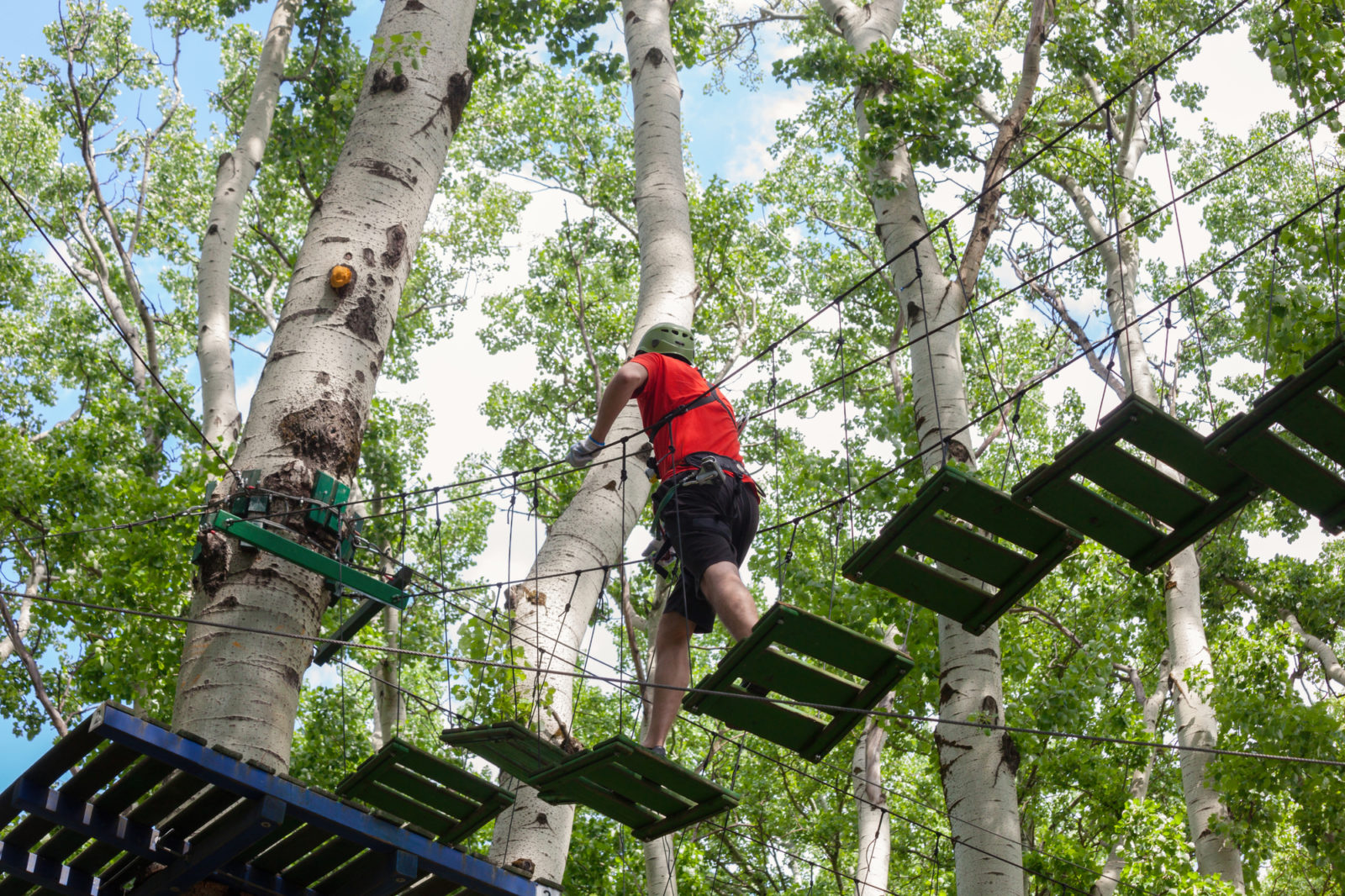 Murder Mystery Dinner
Cost: $60+ per person
Ideal Group Size: 8+
Time Required: 2-3 hours
Whodunnit? You're about to find out–after you pass the rolls. For the price of a dinner, you'll treat your employees to a meal and show that not only entertains them but involves them. A Murder Mystery Dinner counts on the audience to help solve on the mystery. Take an evening off, rent some transportation, and solve the mystery together.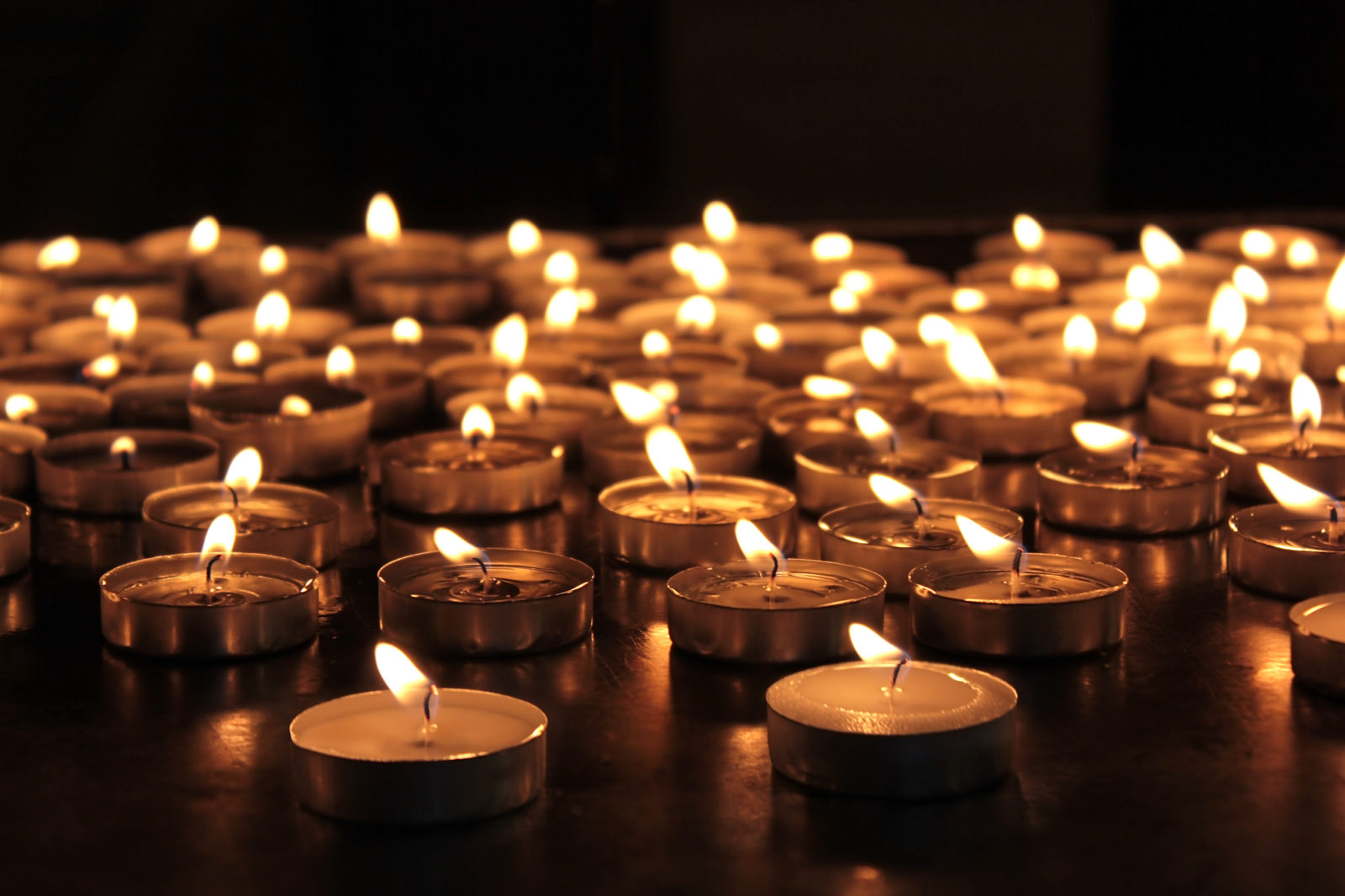 Concert of the Year
Cost: $100+ per person
Ideal Group Size: 4+
Time Required: Full Evening
The headliner coming to your city has the office abuzz. The only problem? The ticket prices are out of reach for most. Surprise your team with tickets to the concert of the year and throw in transportation for all. The after-hours event will break down office walls by making a team activity out of something that would otherwise be a solo event.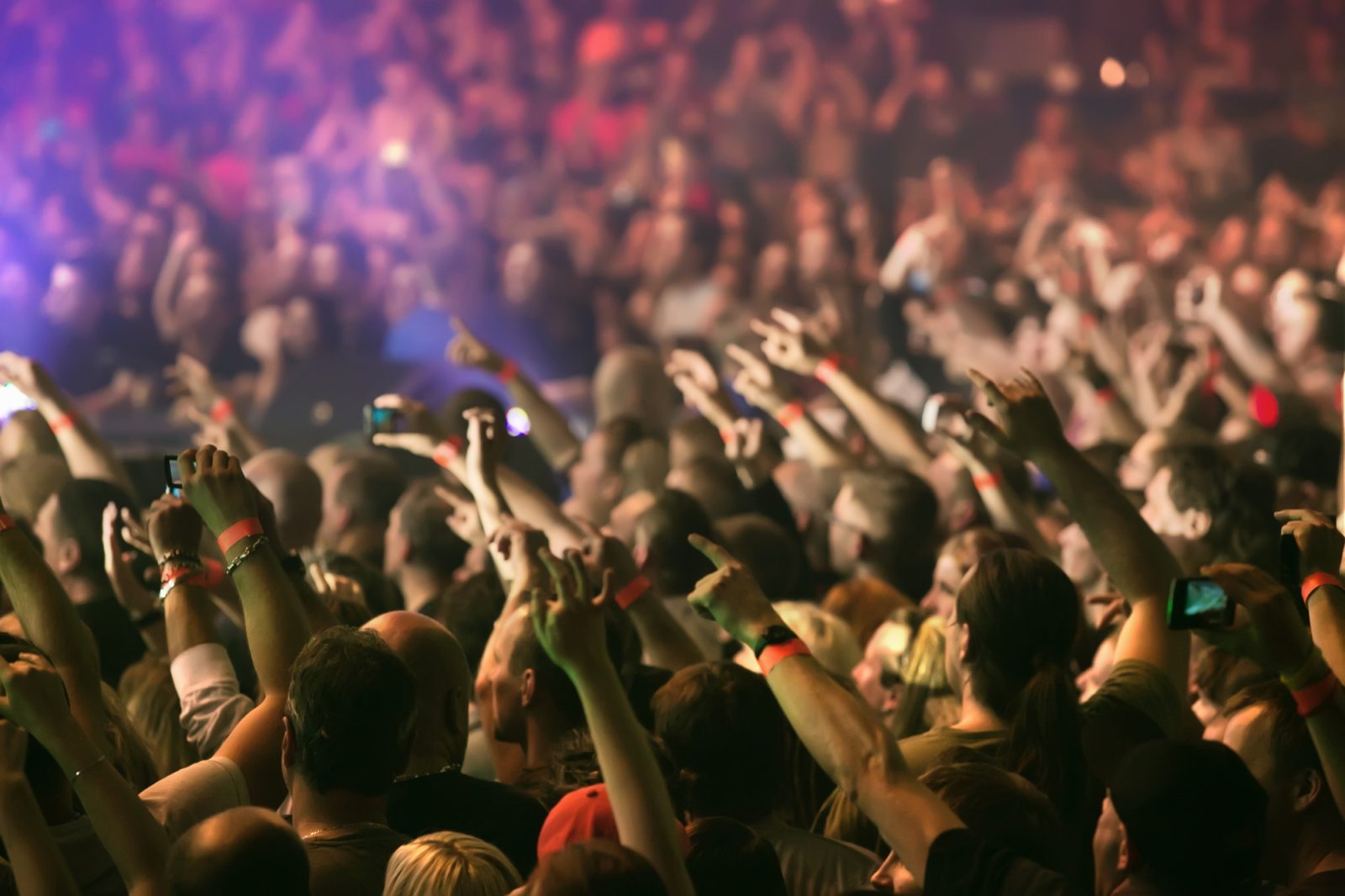 Private Movie Screening
Cost: $1000 – 4000
Ideal Group Size: 2-300
Time Required: 2-3 hours
Perhaps it's the most anticipated film of the summer. Or, a plotline that's uncannily relevant to your brand or season. Take a trip to the movies as an office. Most theatres have private screening packages ready to order, making the logistics a snap and the results a huge win.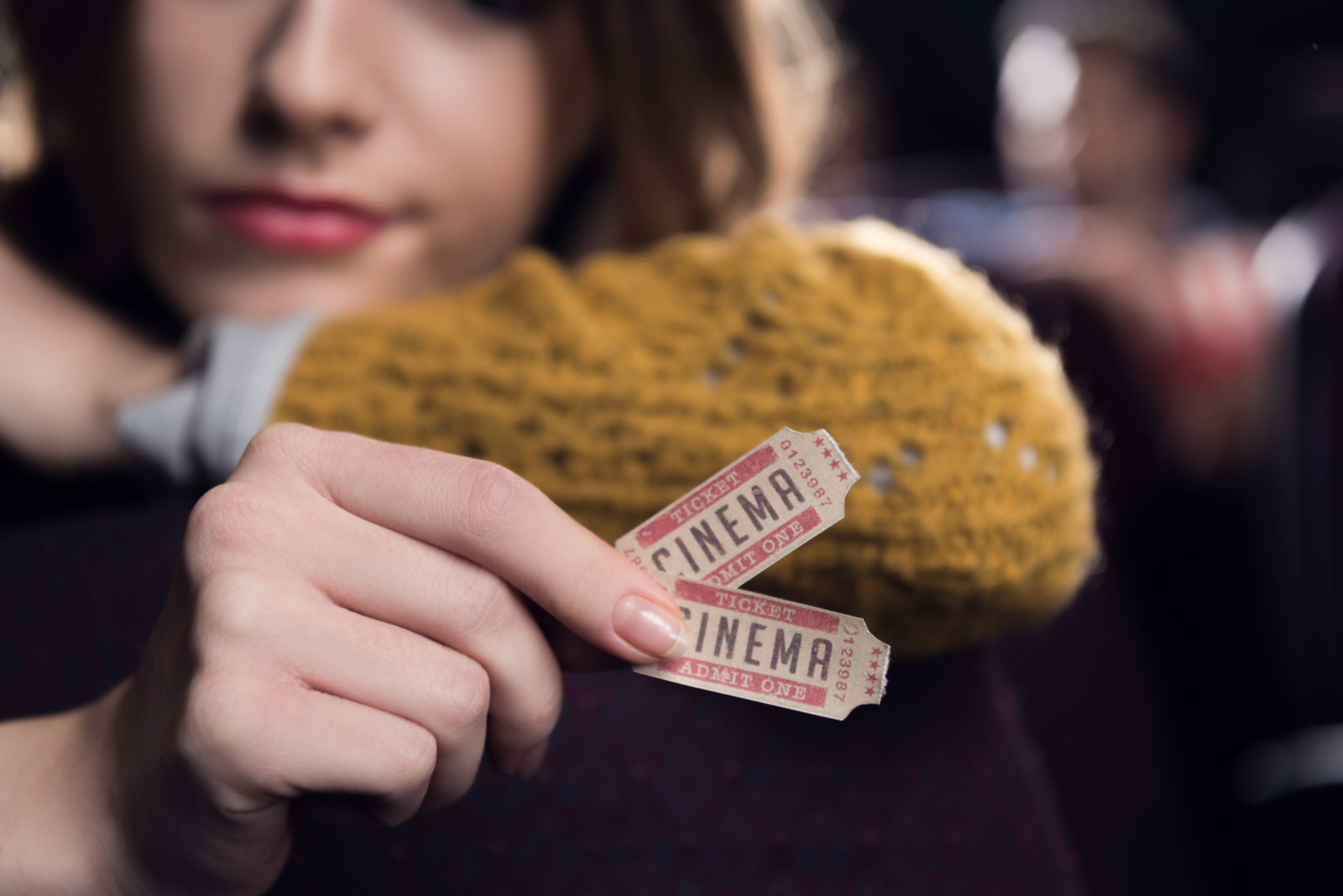 Office Fridge Challenge
Cost: $0-100
Ideal Group Size: 4-20
Time Required: 2-3 hours
It's the most avoided 30 cubic feet in the entire office. It might even be radioactive. It's the office fridge, and it's the scene of your hilarious team bonding experience. After clearing out anything that's expired, challenge teams to create a delectable snack using nothing but the abandoned contents of the office fridge. Have a panel of judges determine who wins the title and a savory prize.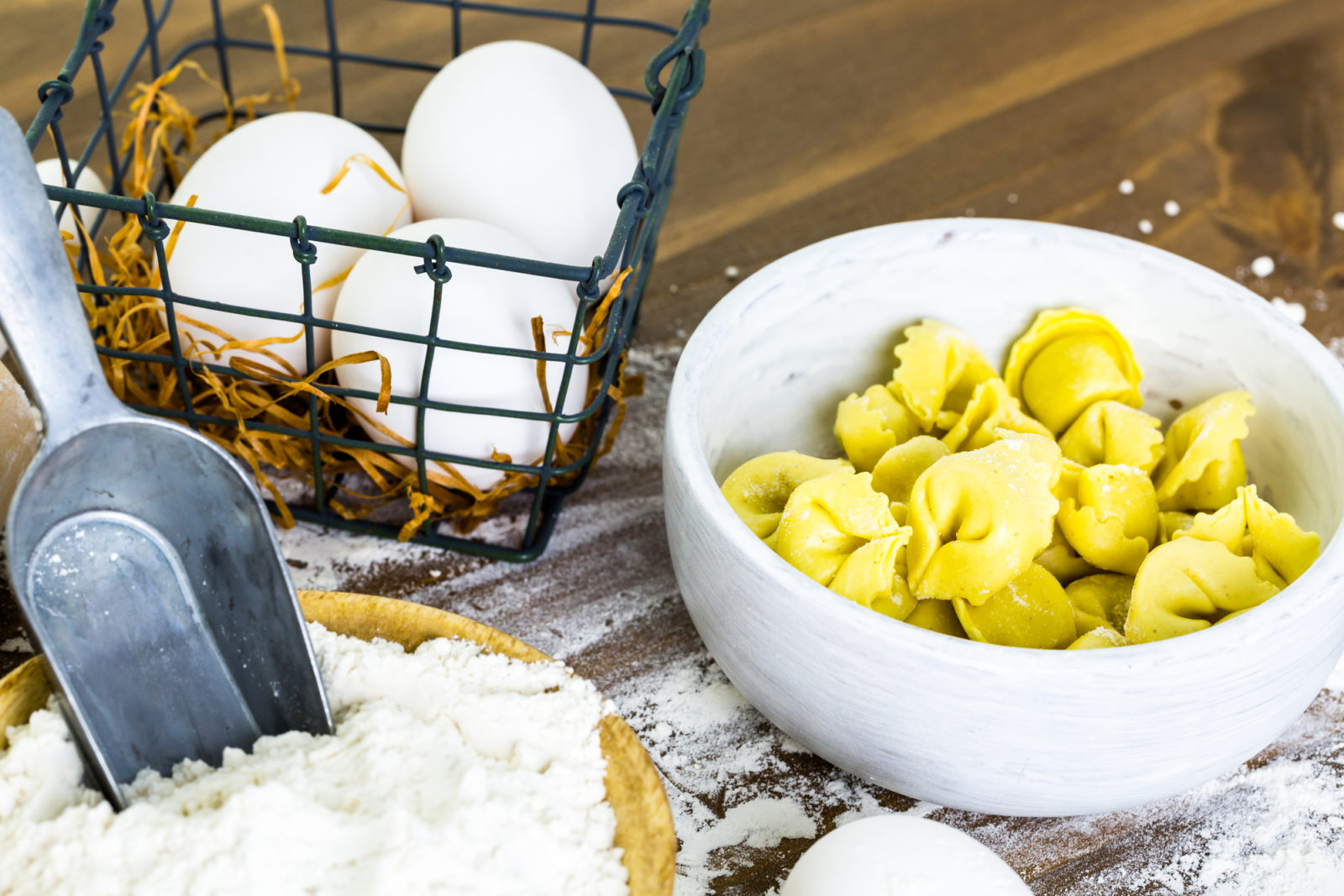 TV Show Taping
Cost: $0 + transportation
Ideal Group Size: 2 – 30
Time Required: Half Day
Here's a little-known fact: those audiences at your favorite TV shows? They didn't pay a thing to attend. If you live near LA, New York, or Chicago, you'll have plenty of options. Many big cities have local talk shows of their own. As a large group, you'll even have access to an audience coordinator who can help you avoid some of the lines and red tape.
Blindfolded Block Challenge
Cost: $25 per pair
Ideal Group Size: 8+
Time Required: 30 minutes
Gather your legos, a blindfold, and a group of fun-loving colleagues. Divide your crowd into pairs and blindfold one member of each group. Reveal an elaborate lego creation to the non-blindfolded group, then instruct them to coach the blindfolded partner in reconstructing the object without seeing anything. The first duo to build an accurate match wins. Want to make it even tougher? Make the non-blindfolded member run to a different room to view the completed object and test their memory.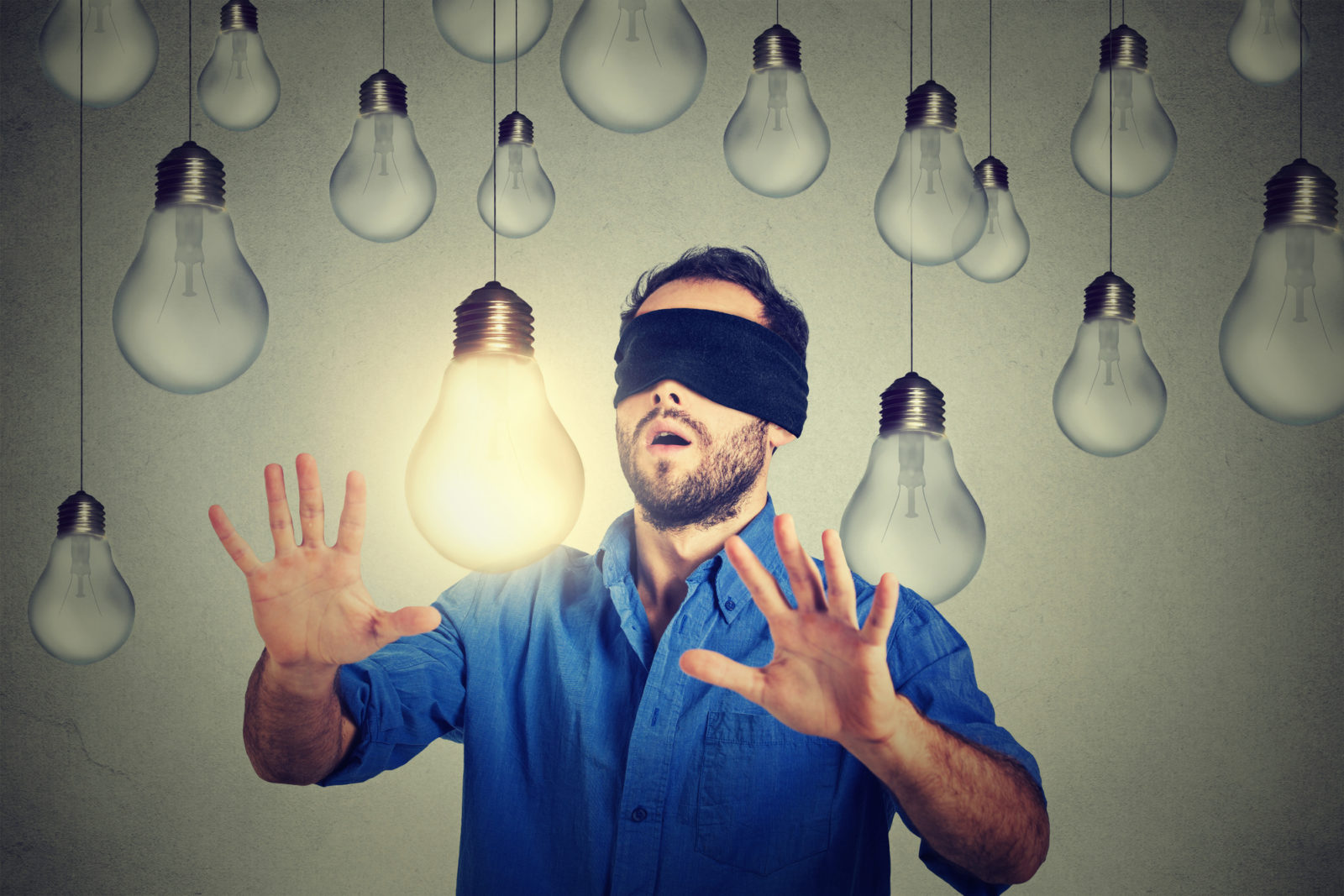 Obstacle Course
Cost: $5000+ 
Ideal Group Size: 20-100
Time Required: 1-4 hours
Ready for a bouncy surprise? Turn your parking lot into an obstacle course! Inflatable rentals can turn your space into a climbing, crawling, jumping, and scaling adventure using nothing but a free outlet. Use the course as a formal competition, or just let employees go wild during their lunch breaks. Either will get oxygen flowing and high-fives flying.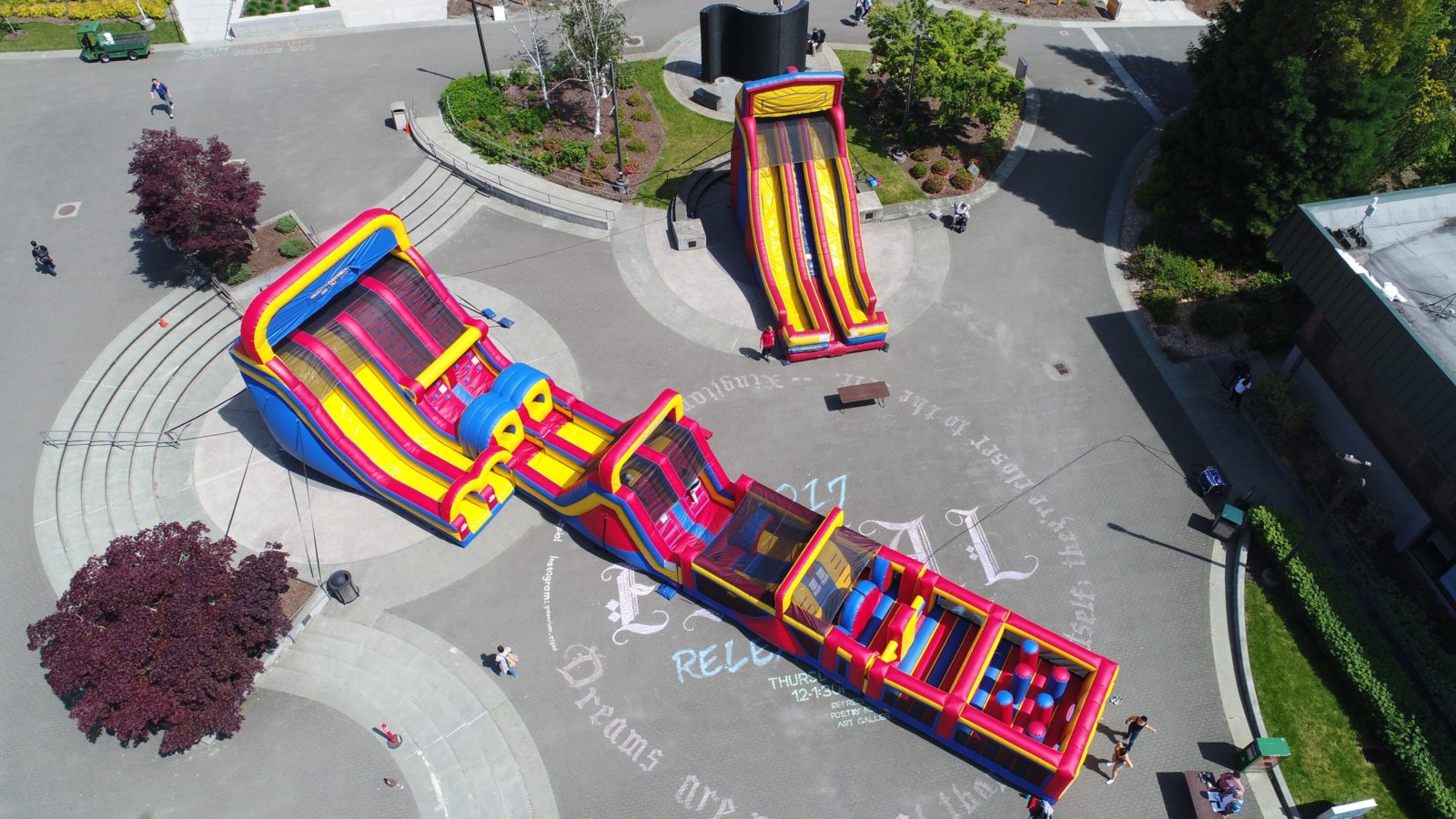 Chili Cookoff
Cost: $0-40 per cook
Ideal Group Size: 2+
Time Required: 2 hours
It's time to get a taste for your team's cooking skills. A chili cookoff provides both free lunch for the office and new appreciation for those hidden talents hiding behind cubicle walls. Sign willing participants up in advance and give them an allowance for ingredients. The cooking will happen in their off time, but the tasting and judging will turn a normal lunch hour into one tasting team time.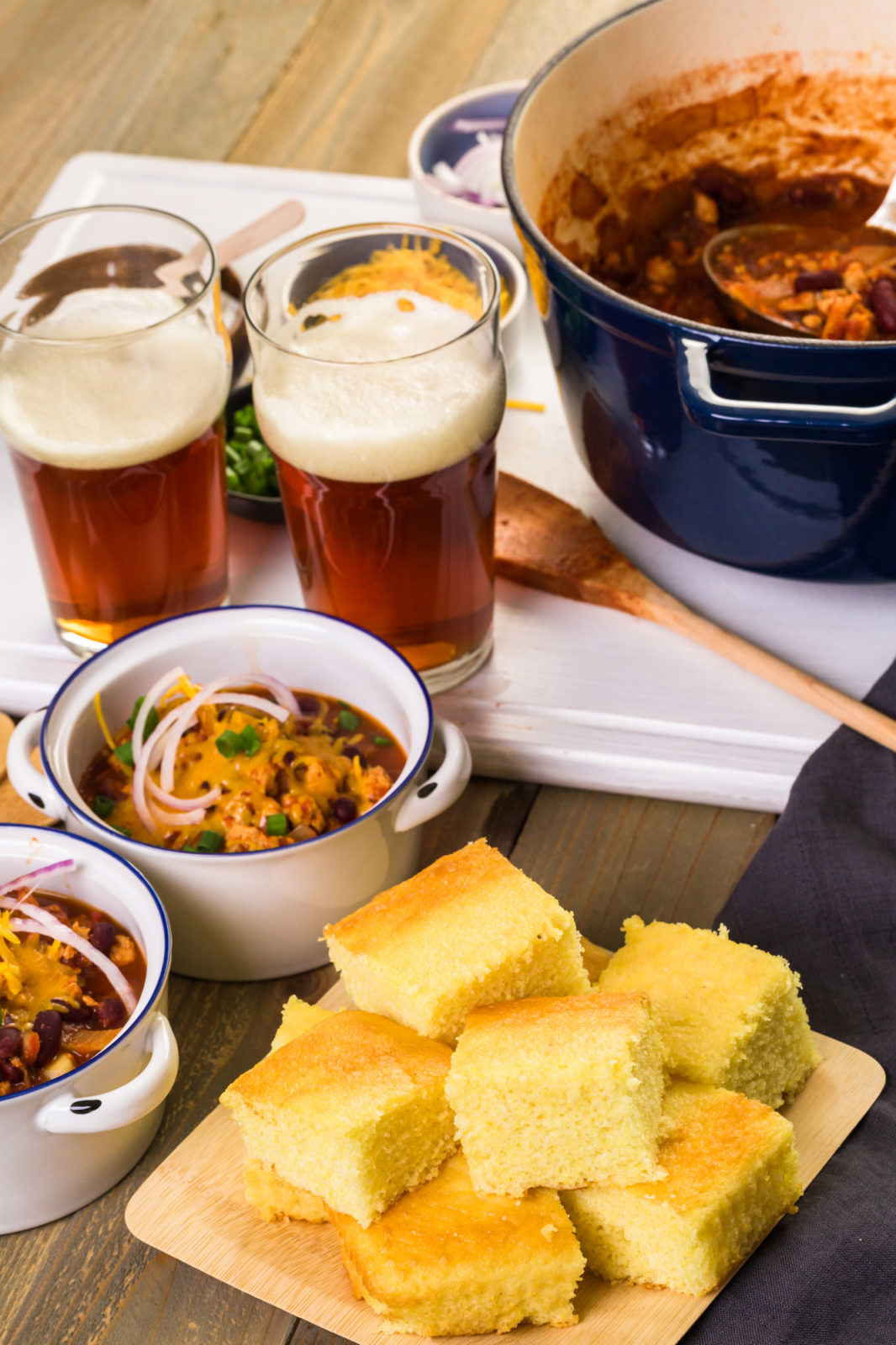 Mentorship Monday
Cost: $0 + transportation
Ideal Group Size: Any
Time Required: 2 hours – Full Day
What superpowers are living and breathing on your team? Multiply them through the power of mentorship. Share your skills with the local community through "Mentorship Monday." Partner with a local school, Boys & Girls Club, or nonprofit to impart your graphic design, software development, or accounting skills with future leaders. Not only will you teach the next generation, you'll probably learn something, too.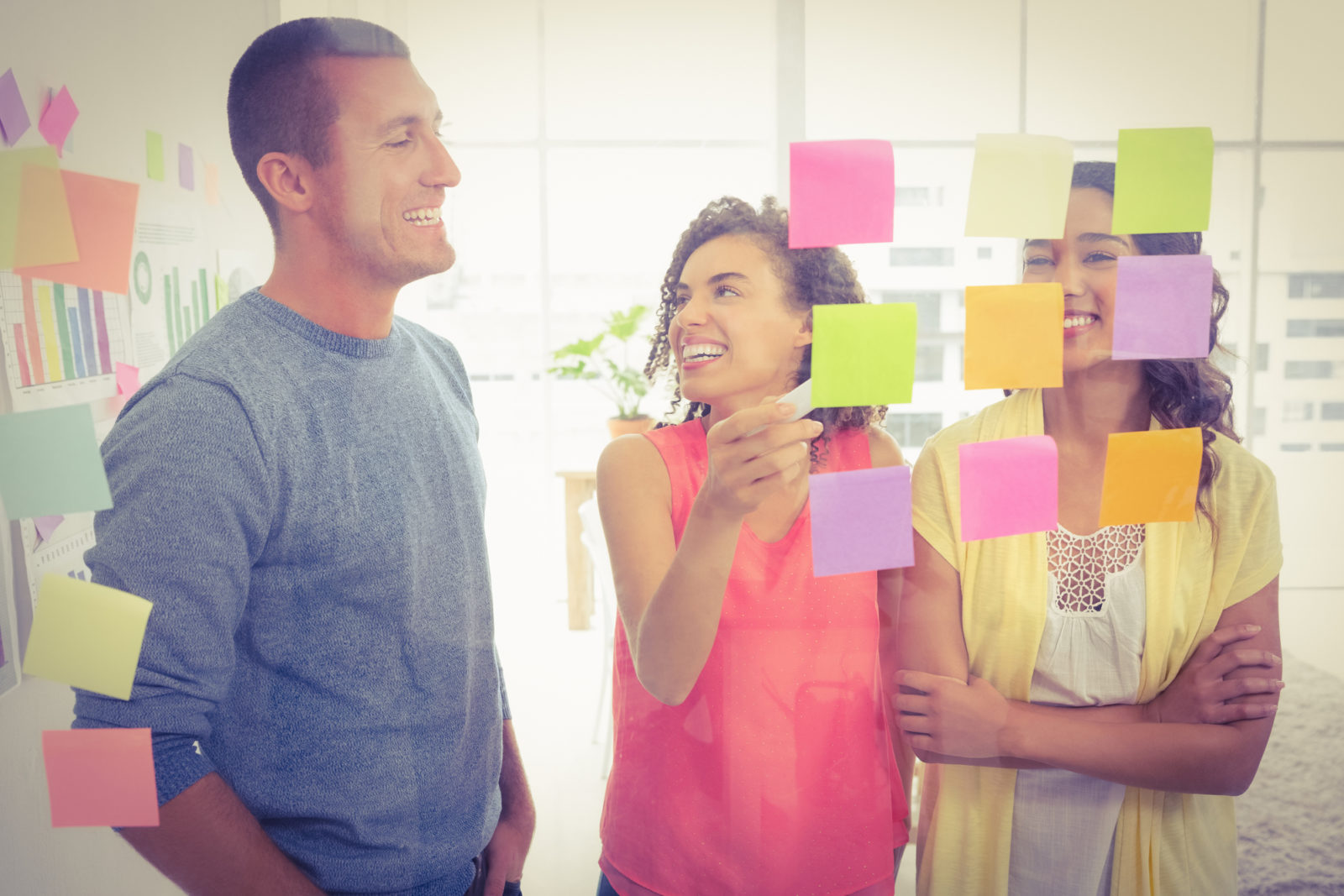 Oscar Party
Cost: $1000+
Ideal Group Size: 6+
Time Required: 5-6 hours
Roll out the red carpet! Oscar night is one of those unique events: most of us will watch, yet few of us have formal plans. Change that. Create a special event out of Hollywood's big night. Host a party at a restaurant, bring in a large screen and a projector, and invite attendees to dress up for the occasion. Need a red carpet? A rental will do just fine. Have some budget left? Swag bags are always in fashion.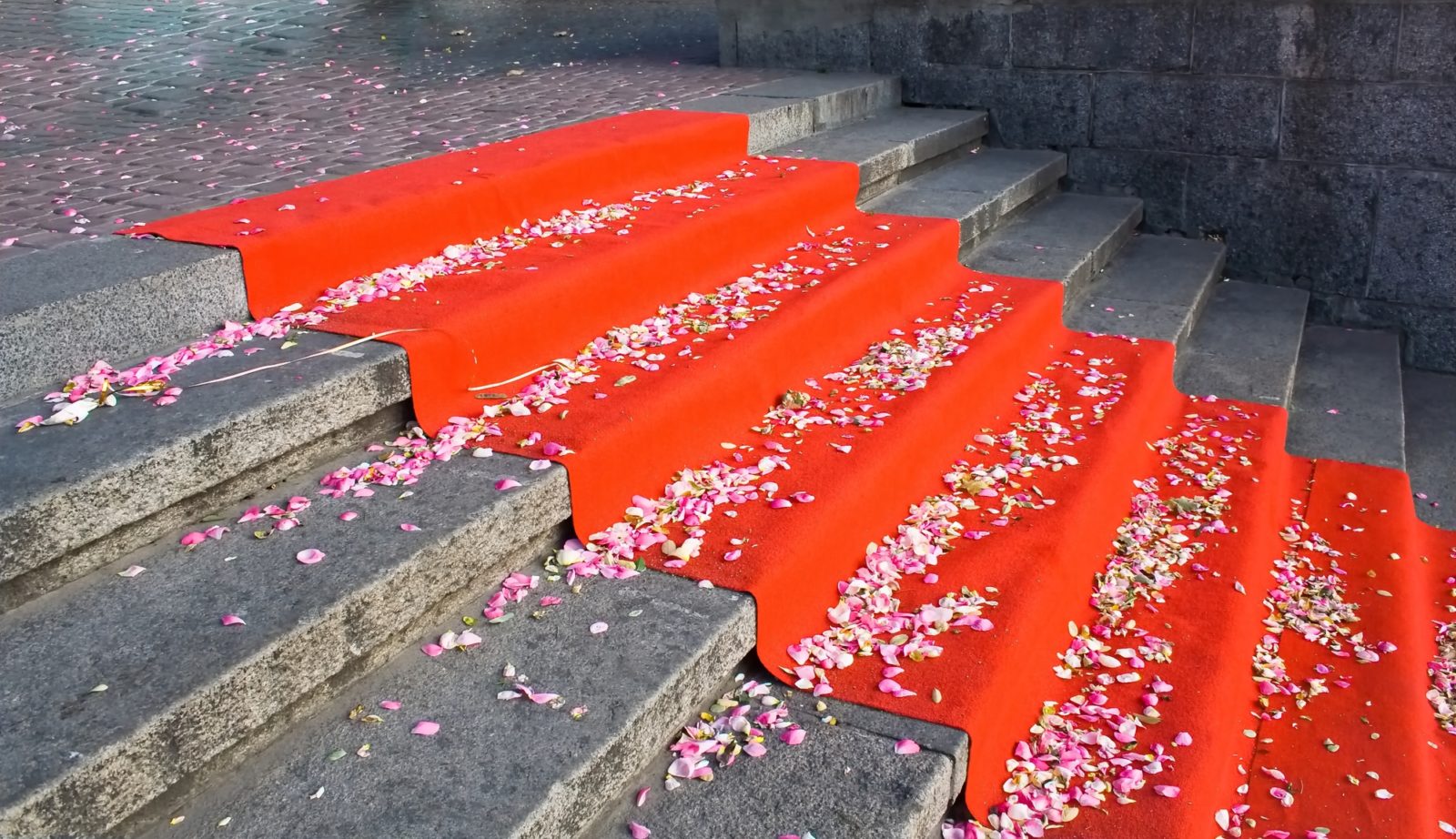 Factory Tour
Cost: $0 + transportation
Ideal Group Size: 6-30
Time Required: 2-3 hours
Do any of your vendors or clients manufacture a product? Give your team a taste of "how it's made" with a tour of the factory floor. Seeing objects in production is interesting in its own right, but the deepened understanding of a client's or vendor's bread and butter will make better account managers of everyone.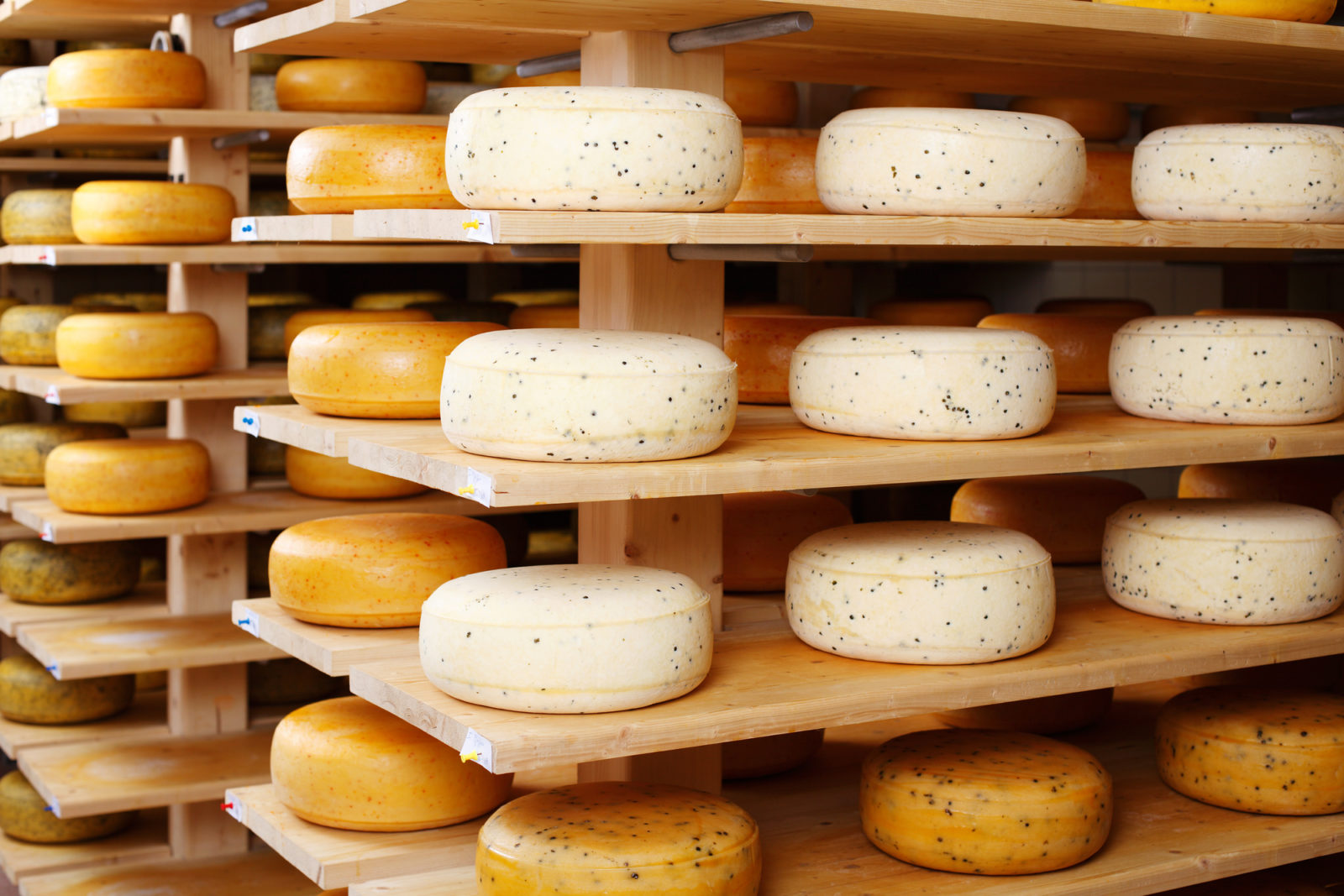 Horse Riding
Cost: $40-80 per person
Ideal Group Size: 4-10
Time Required: 2 hours + travel time
Saddle up your horses! We've got a trail to blaze. A horse riding excursion is a great way to give your team an experience they're unlikely to find on their own, take them away from the mundane parts of work life, and bring them into the great outdoors for good conversation and picturesque views. Few farms can accommodate more than a dozen riders at once, so this activity is best for small companies or individual departments.
Berry Picking
Cost: $10-30 per person
Ideal Group Size: Any
Time Required: 1-2 hours + travel time
Taste the season together! A berry farm is an affordable way to take transplant an office to a rural environment, give them an experience, and send them home with a gift all for the price of a bucket of berries. One of the most affordable, simple, and refreshing outings a team can have.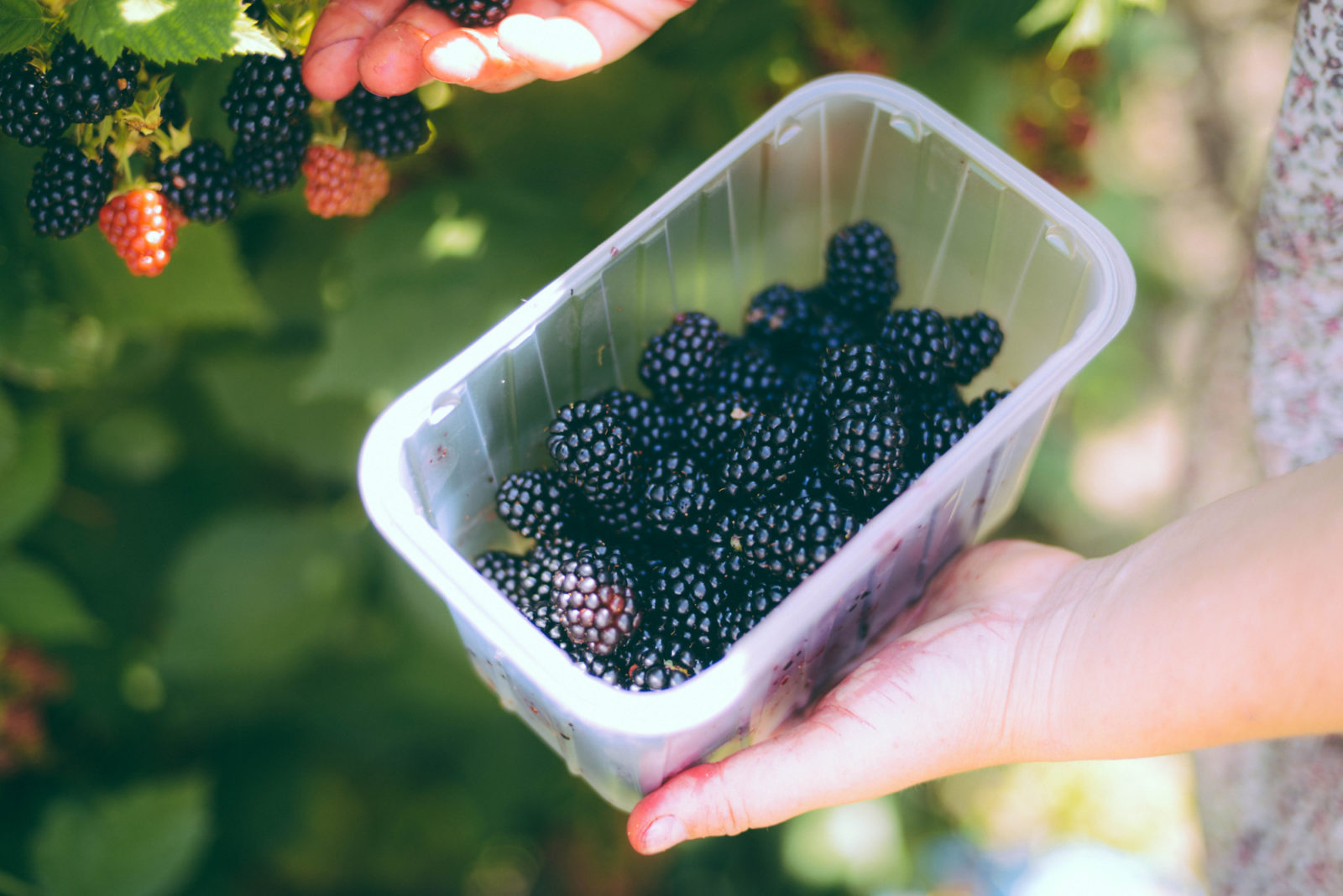 Night at the Museum
Cost: $15-30 per person
Ideal Group Size: 4-500
Time Required: 2-4 hours
Where else can you see million-dollar works of art, dinosaur bones, and priceless artifacts for the price of a movie? A trip to the museum is both affordable and productive, especially for creative teams like designers and architects. Have an especially large organization? Consider renting the venue for a flat rate after hours.
Snorkeling
Cost: $129-300 per person
Ideal Group Size: 4-15
Time Required: 1-6 hours
If you're lucky enough to live on a coast, consider taking your outing below sea level. Snorkeling is a pricey hobby for enthusiasts, but a reasonable outing for those who merely want to rent gear for an afternoon. After seeing sea life up close, treat your team to a meal of fish and chips. Trust us: you'll be hungry.