Adventure. Refreshment. Bonding. They're all to be had when you take your team on the road for a special outing. Whether marking an impressive milestone, getting together for some much-needed team time, or even reacting to difficult news, a team outing is a fabulous way to build unity outside of the confines of office walls. Here are 33 destinations that are sure to light up any office calendar.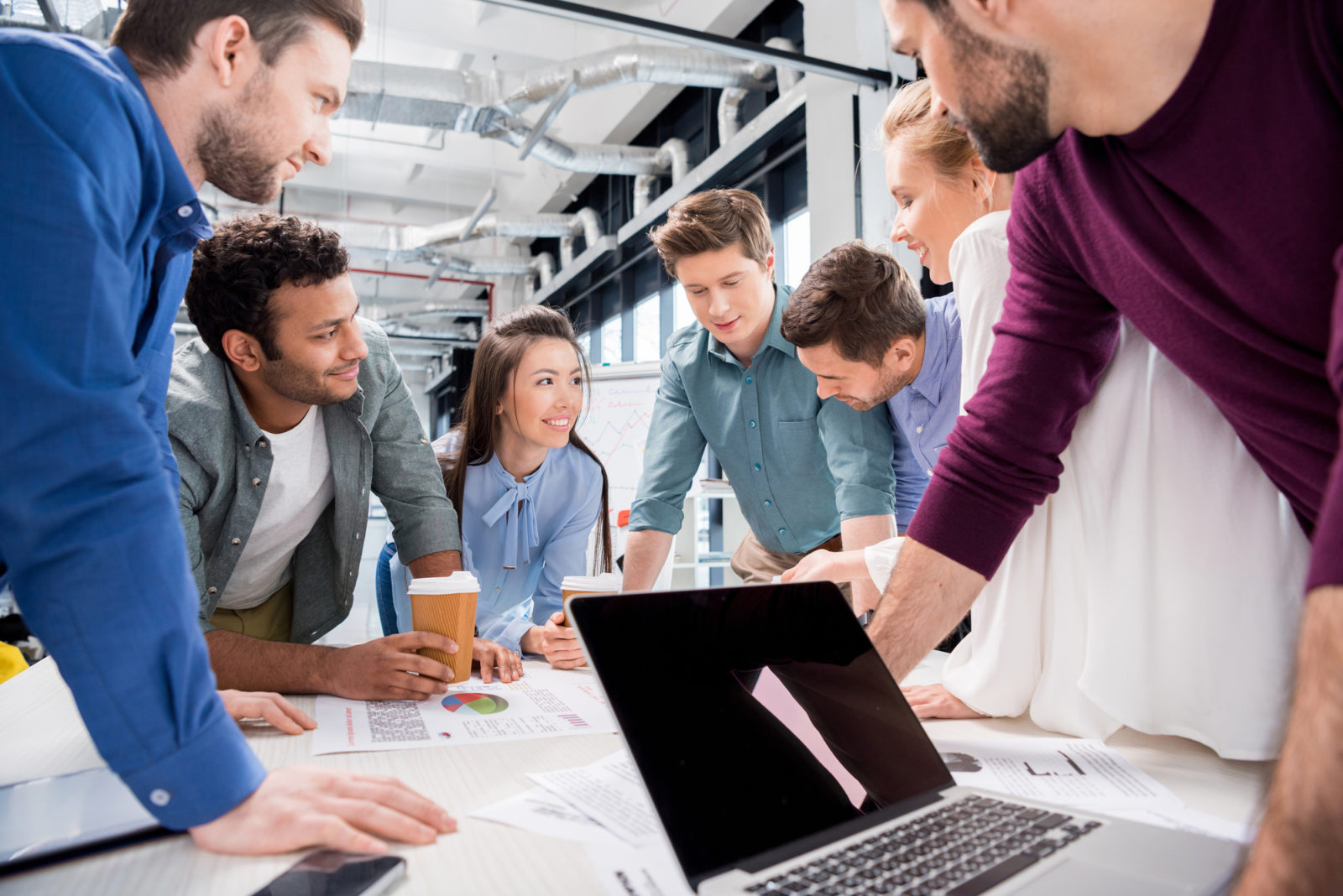 Indoor Trampoline Park
Cost: $300+ per group
Ideal Group Size: 10-24
Time Required: 1 hour
It's everyone's childhood dream, multiplied. Trampoline parks feature jumping action in such impressive quantity, you'll be hard-pressed to not crack a smile on even the most serious of colleagues. Because they market mostly to kids and families, pricing is reasonable and group rates are readily available.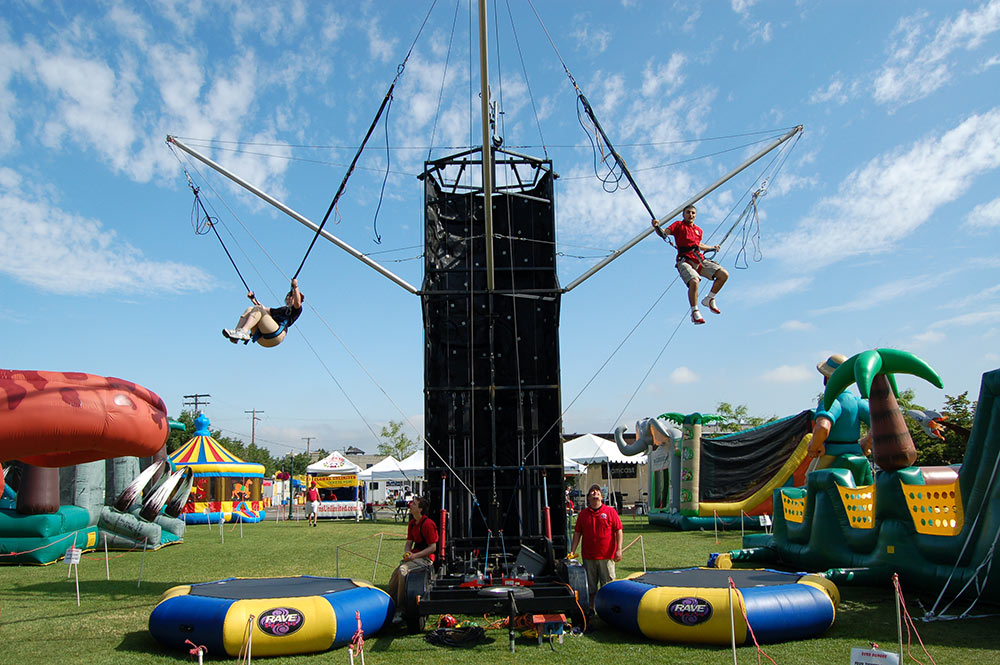 Tourists for a Day
Cost: $0 – $100+
Ideal Group Size: Up to 56 (Tour Bus Max)
Time Required: Half or Full Day
Those who roll their eyes together stay together, right? Every city has its share of tourist attractions avoided by locals like the plague. But why? Embracing the amphibious tour vehicle, cheesy show, or obvious landmark can be loads of fun. Hire a tour bus, take on an out-of-towner persona, and laugh your way through the day.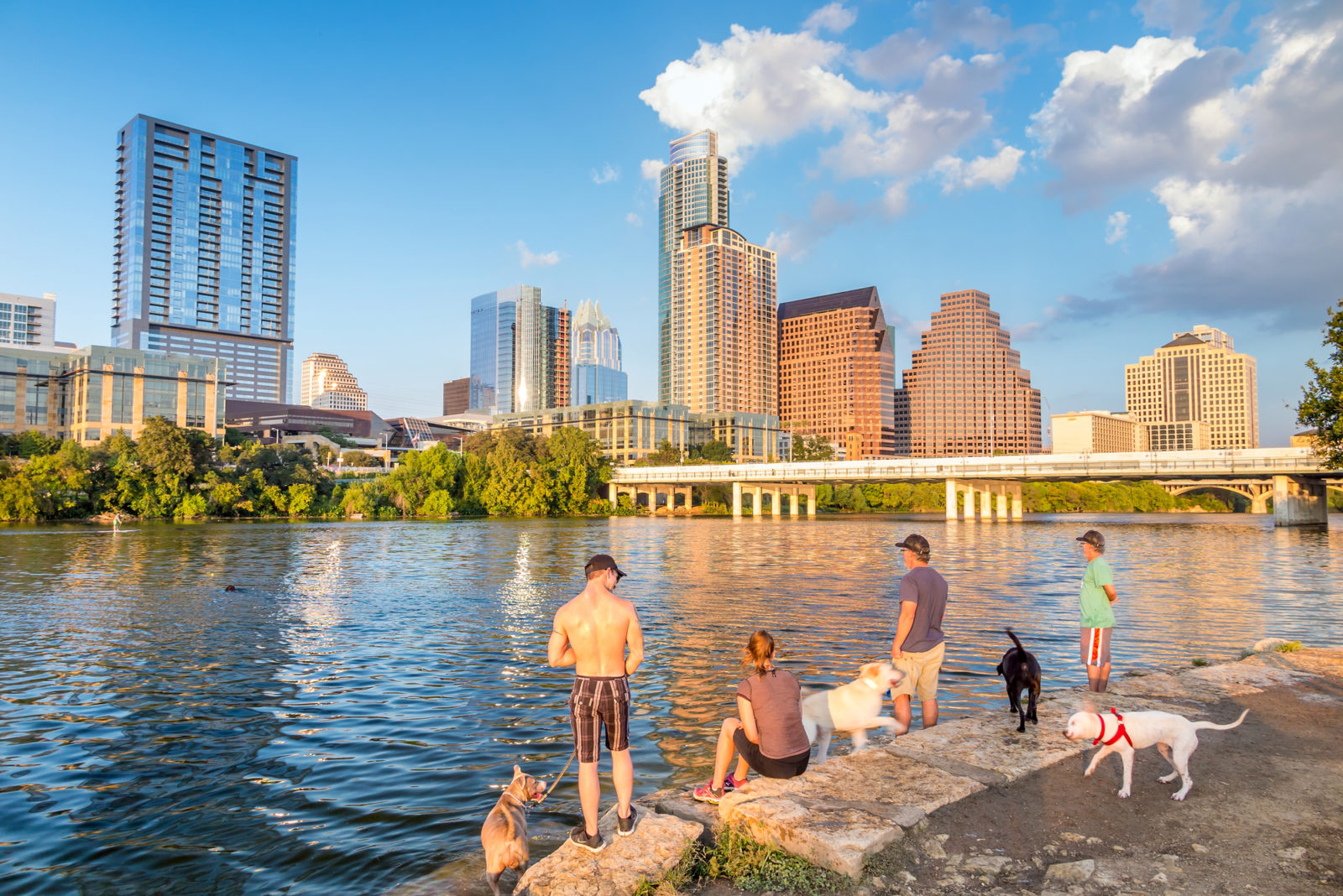 Habitat for Humanity
Cost: $0 (+ food and transportation)
Ideal Group Size: 5-40
Time Required: Full Day
What better use of time than building a home for a local person in need? Habitat for Humanity has streamlined their team service program to make it easy for companies to lend a hand in a group setting. Your team will grow closer as they focus on the needs of another. Visit their dedicated webpage for details.
Pro Sports Suite
Cost: $5,000 – $10,000+
Ideal Group Size: 18-50
Time Required: Full Evening
You could watch the game. You could attend the game. Or you could master the game in style. Renting a suite to watch your favorite team comes with several benefits: you'll treat your team to an experience they couldn't' afford alone, an experienced team will take care of all food and logistical concerns, and the entire process will be smooth. Your only task? Footing the bill.
Whitewater Rafting
Cost: $55-200 per person
Ideal Group Size: 13-30
Time Required: 2+ hours
Laughter, thrill, and a dash of terror: what could be more productive of team cohesion than that! And where better to find it all that on the waves of a white water rafting adventure. Your company's lawyers may balk, but your employees will never forget it.
Laser Tag
Cost: $30-60 per person
Ideal Group Size: 10-36
Time Required: 30-60 minutes active + 30 minutes inactive
Think of it as paintball without the pain. Laser tag will take your employees back to their teen years, outfitting each with special reflective gear and an impressive (albeit non-contact) gun with which to rack up points without a single touch. Another activity designed with groups in mind, pricing and logistics are reasonable and straightforward.
Escape Rooms
Cost: $30-70 per person
Ideal Group Size: 8-10
Time Required: 60-90 minutes
If you've never visited an escape room, the fun is hard to describe. Think of it as a puzzle that requires different minds, different skills, and different insights to achieve a singular goal: getting out. Ideal for a small team of 8-10, escape rooms require concentration, problem-solving, and teamwork.
Group Vacation
Cost: $1000+ per person
Ideal Group Size: Depends on Budget
Time Required: 2-7 days
Did your company have an unreal year? Did an acquisition just create a windfall in the budget? If you're lucky enough to answer yes to either of those questions, perhaps you should consider taking your team on a vacation! In 2016, Oprah Winfrey took her entire team to Hawaii for an all-expense-paid vacation. Want to sweeten the deal? Bring families along, too.
Paintball
Cost: $30+ per person + equipment
Ideal Group Size: 30+
Time Required: 1-3 hours
This activity is not for the faint of heart–literally. Perfect for the "tough guy" crowd, paintballing is one of those activities more likely to result in a number of employees backing out than any other. But for a tough-skinned crowd, a paintballing expedition is as far a departure from a desk job as one can find.
Board Game Tourney
Cost: $0 – $500
Ideal Group Size: 4-40
Time Required: Half Day
Rainy day? Need a mental break? Bring in the board games! Invite your team to dress down, order in some comfort food, and break your crowd into groups of 4. The winners from each team are grouped in fours again until an ultimate winner is crowned. Good, clean, cozy fun.
Trivia Night
Cost: $30+ per person
Ideal Group Size: 6-25
Time Required: 2-3 hours
Need a spontaneous activity? Take your team to the bar! Find a local bar with a trivia night and cover drinks and apps for your group. Then work together to take on the night's trivia questions. Teamwork + free drinks? What's not to love.