8 Company Picnic Ideas for Oregon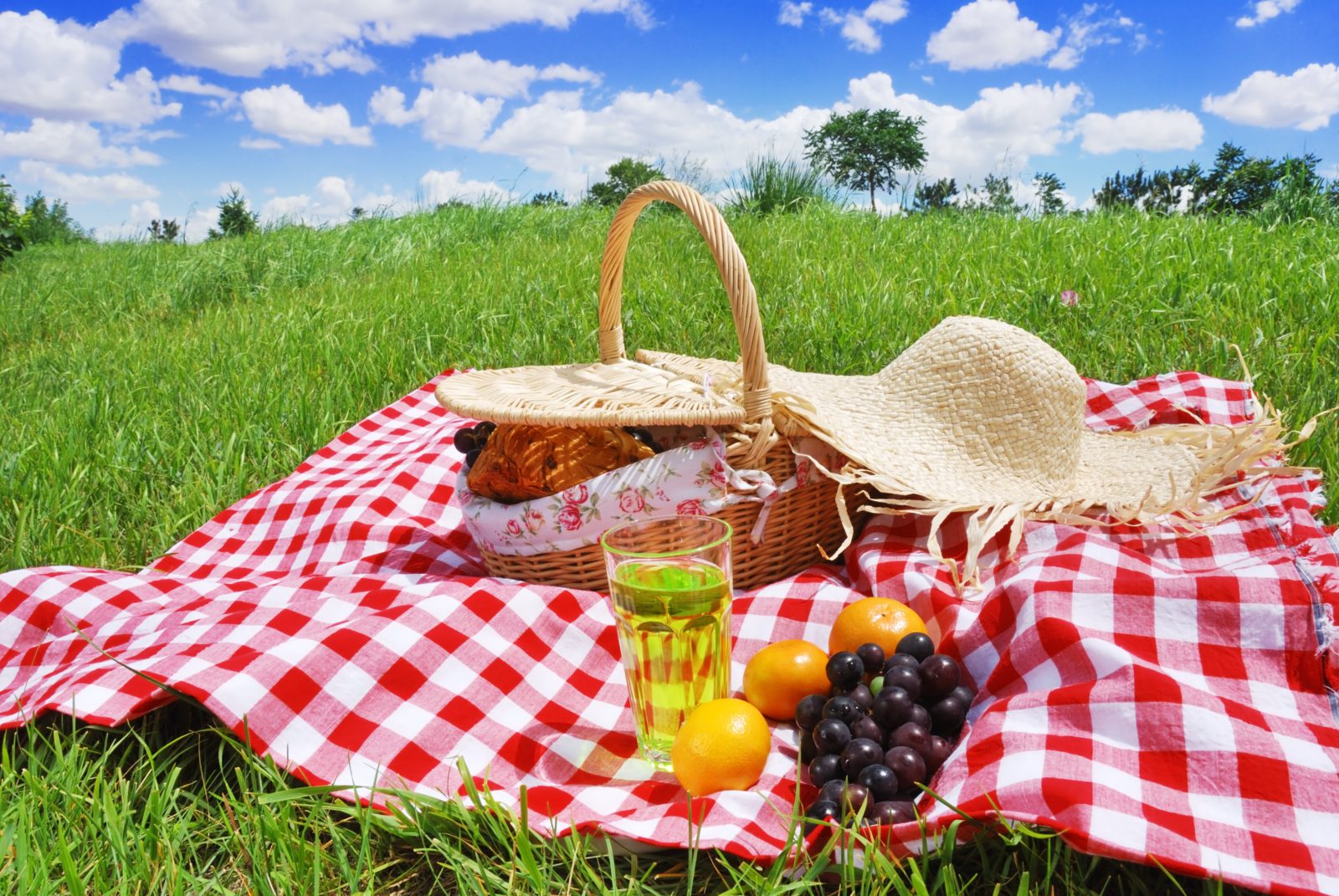 It's April, and we are less than three months away from the hottest summer months for Portland and Seattle. If you aren't knee deep in planning your summer corporate and non-profit special events yet, we've got a few ideas to get your creative juices flowing.
1. Forget a Picnic, let's go on a Cruise!
Why do throw a company picnic at all? Mix it up and do something completely different. If your group isn't too large, booking a cruise can be a ton of fun! Cruise ships can have nearly all the normal attractions of a regular company picnic, such as food, drinks, and dancing, with the added benefit of some spectacular views and a new experience. They can also be quite cost-effective while having the feel of being more luxurious. Reach out to a local Portland Cruise company to see what kind of potential your event could have.
Bonus: much of the entertainment equipment you would rent for a company picnic you can put on a boat. Work with your local Portland Event Rental company to see what options you may have.
2. Put Together a Crazy Wipe-Out-Esque Obstacle Course
Have you ever seen the television show Wipe Out on ABC? The basic idea is that contestants make their way through a very difficult obstacle course and try to reach the finish. Along the way, they have some truly spectacular "wipeouts" and some never finish. By putting together a string of inflatables and other obstacle course rentals, you can make your very own WipeOut obstacle course. Start with the Boulder Dash, Lagoon of Doom, and some Tires, and build from there. Work with your coworkers to come up with unique ideas.
Bonus: Offer prizes for whoever can finish the fastest, complete the course with the most flair, or can perform the most spectacular wipe-out!
3. Invite some Truly Stunning Entertainers
If you've done the same thing for your company picnic year after year, consider hiring some outside entertainment to spice up the event. Booking Bands, Magicians, Comedians, and Hypnotists are all crowd favorites. Picking a unique type of entertainment year to year can keep your event interesting and new for at least a decade. If you are working with an Event Coordinator, make sure you ask them if they have access to any special kind of entertainers or recommendations for your Portland event.
4. Have a Chili Cook-Off or Similar Culinary Focused Event
If you've done the same Barbecue catering company every year, maybe it's time to mix it up. Organize a catering company to bring side dishes, appetizers, drinks, and desserts. For the main dish, host an old fashioned chili cook-off. Have all of your guests bring a large pot of their famous family recipe. Have all of the attendees do a sampling and vote on their favorite chili. Give out a prize to the best chili in attendance!
5. Make it a Giant Water War
There are so many great water rental options in Portland. From dunk tanks, water balloon launchers, water slides, slip n' slides, and more. If you are confident that your event is going to land on a hot Oregon summer day, perhaps getting your guests wet is the way to go. Incorporate traditional picnic games like water balloon toss and prizes to keep things competitive. Sometimes the best way to heat things up is to cool off!
6. Create a Unique Theme
Ok, we admit it, Pirates, Western, and Circus are old. They've all been done thousands of times. Mix your Portland Corporate picnic up with some new and unique themes (preferably ones that Portlandians are totally into). To really get your theme going, throw a costume contest with some sweet rewards to go along with it. Here are a couple of unique theme ideas if you need a push start,
Brewery Themed Event
Empty Kegs everywhere, Take-home pint glasses with the company's name and picnic year on them, a sweet bar setup with a ton of local beer choices, An on-site beer brewing demonstration, Hops plants brought in for decor. There is so much you could do with this theme.
Renewables Themed Event
The environment is important, why not throw an event that celebrates that! Make outdoor furniture such as tables and chairs out of recycled pallets. Highlight ways that your guests can save energy and recycle. Make an arts and crafts station that uses only recycled materials. Give out Swag that saves energy, such as LED bulbs, Outlet Insulators, and Water regulators. Getting your attendees excited about a cause can be a lot of fun. As a bonus, you can hopefully start some ongoing conversations around the office, and get your employees participating in worthy activities.
Steampunk Themed Event
As Wikipedia puts it, Steampunk is a subgenre of science fiction and sometimes fantasy that incorporates technology and aesthetic designs inspired by 19th-century industrial steam-powered machinery. Basically, you get some awesome decor that looks like the future melded with the early 1900s. Portland is even hosting a Steampunk conference this year, called GearCon, so it is likely that at least some of your employees have heard about this cool theme. Get together with a reputable Portland decor company, and let your imagination run wild.
7. Throw a Raffle
Free stuff is always a fantastic way to boost attendance. We have one Event Partner that has their entire event based around a raffle! They buy about $20,000 worth of prizes and raffle them off to their employees. Employees must be present to win! They typically have a couple of large gifts, such as flat-screen TVs that they give away at the very end. Everybody likes free stuff, and even if they don't win, they definitely get the impression that the company cares about its employees.
8. Host a Traditional Outdoor Company Picnic
Sometimes, classic is best. Great food, music, the outdoors, entertainment, and some great company is all you really need for a successful event. Spend some time selecting the right vendors for your Oregon picnic, and you are all but guaranteed to have a hit on your hand. If your picnic is going to be at a Portland Park, make sure you check out our guide for booking events in Portland Parks.