Creative Event Ideas
Space Jam Theme
A slam-dunk theme for your next basketball fundraiser.
If we've said it once, we've said it a million times: the best events come from a clear and compelling vision. When a vision informs the theme, and not vice-versa, parties are more pleasant, gatherings are more gleeful, and meetings are more meaningful. Believe it or not, a Space Jam theme is a creative event idea that came to us from a vision for impact.
Fundraising with the Looney Toons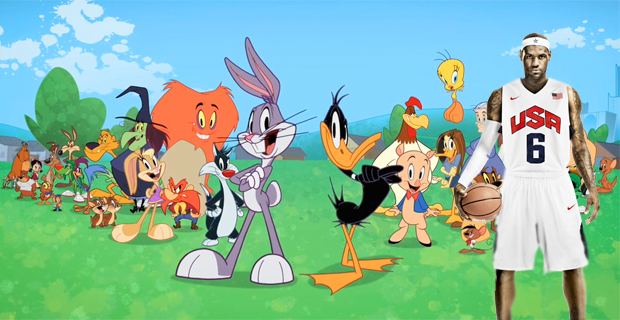 Raising funds for a nonprofit like YMCA, the Boys and Girls Club, or Hoops for Hope is compelling in its own rite, but that doesn't mean the occasion needs to be boring! So what does a Space Jam theme deliver? Two things. First, a beloved set of characters and a vibrant set of colors for decor. But second, basketball! Basketball challenges make excellent fundraisers. Participants solicit donations in advance for every hoop they make, with all proceeds going to charity.
Attire: it's a team thing.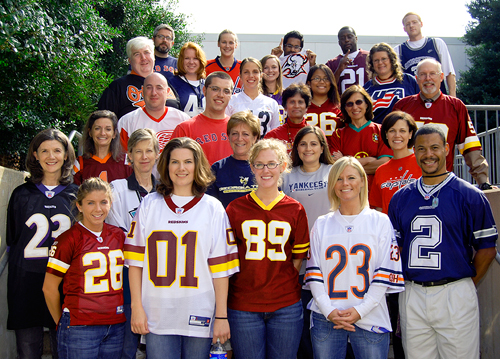 Invite participants to dress in their favorite team's jersey. Everyone loves supporting their hometown heroes while having a good time!
Decorating a Gym to match your Space Jam theme
Obviously, a gymnasium is not what most think of as a beautiful event venue. That being said, some simple additions can make your local school's activity center a very welcoming and festive place for impact.
Balloon installations are one of our favorite ways to bring a splash of color to a space. And yes, there is such a thing as a basketball balloon arch which will add the perfect decor to a Space Jam theme.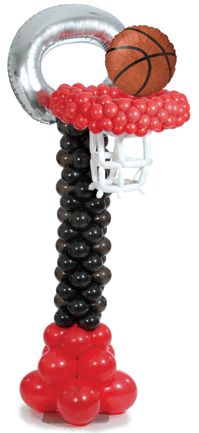 Basketball doesn't have to be entirely familiar.
Okay, you may be thinking, "basketball?" Can't people play that in their driveways. You may be right. If that's a concern, think outside the box. Consult a rental company to secure epic, high-impact rentals that bring an entirely new meaning to "basketball party." Items like…
A few more slam-dunk Space Jam theme ideas
When it's time to feed your hungry players, cookies decorated like basketballs will bring some festivity to the taste buds.
Is your crowd more of the game watching type rather than playing? Have a room of TVs to watch various games or play basketball video games.
Decorate your space with oversized basketballs, basketball team paraphernalia, and even basketball-shaped ice chests.
Give out trophies! We all love to be celebrated.
---
For even more great party theme ideas, check out our list of 100 Creative Event Themes.