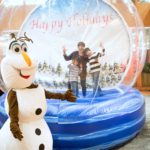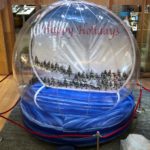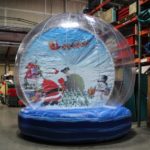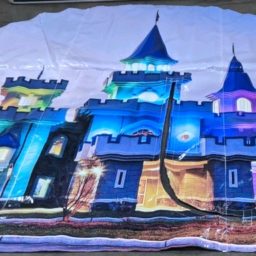 Event Rentals

:

12′ Giant Snow Globe
Choose from three photo backdrops
Branded Experience Option Available
Available in WA or Nationwide for corporate events and long term rentals
Required space: 12′ × 12′ × 14′
Requires a 20A/110V electrical outlet
Just like our 15′ Giant Snow Globe, this 12′ Snow Globe is just as fabulous and festive. Our pop up snowglobe is perfect for any Winter Wonderland or Holiday Party.  This decor is perfect to complete any vision you have in mind for your event and doubles as a great backdrop for festive event photos.
Ask one of our event planners on how you can best incorporate this rental into your next even or check out the rest of our rental catalog for more items like our commercial grade snow machine, our inflatable pub, and more!
Branded Experience Option: This rental item can be turned into a branded interactive experience to promote your message, product, or company. When implemented correctly, creative engagement activities can improve your impact and conversions. Stand out at your next marketing activation or trade show.
Photo Backdrops
Happy Holidays
Merry Christmas
Winter Castle
Ask out specialists about other Giant Games and Attention Builders for the perfect experience!
Get pricing for your event
Tell us a little about your event, and we'll get in touch to discuss the details.