Seattle School Carnivals: 2014 Planning Edition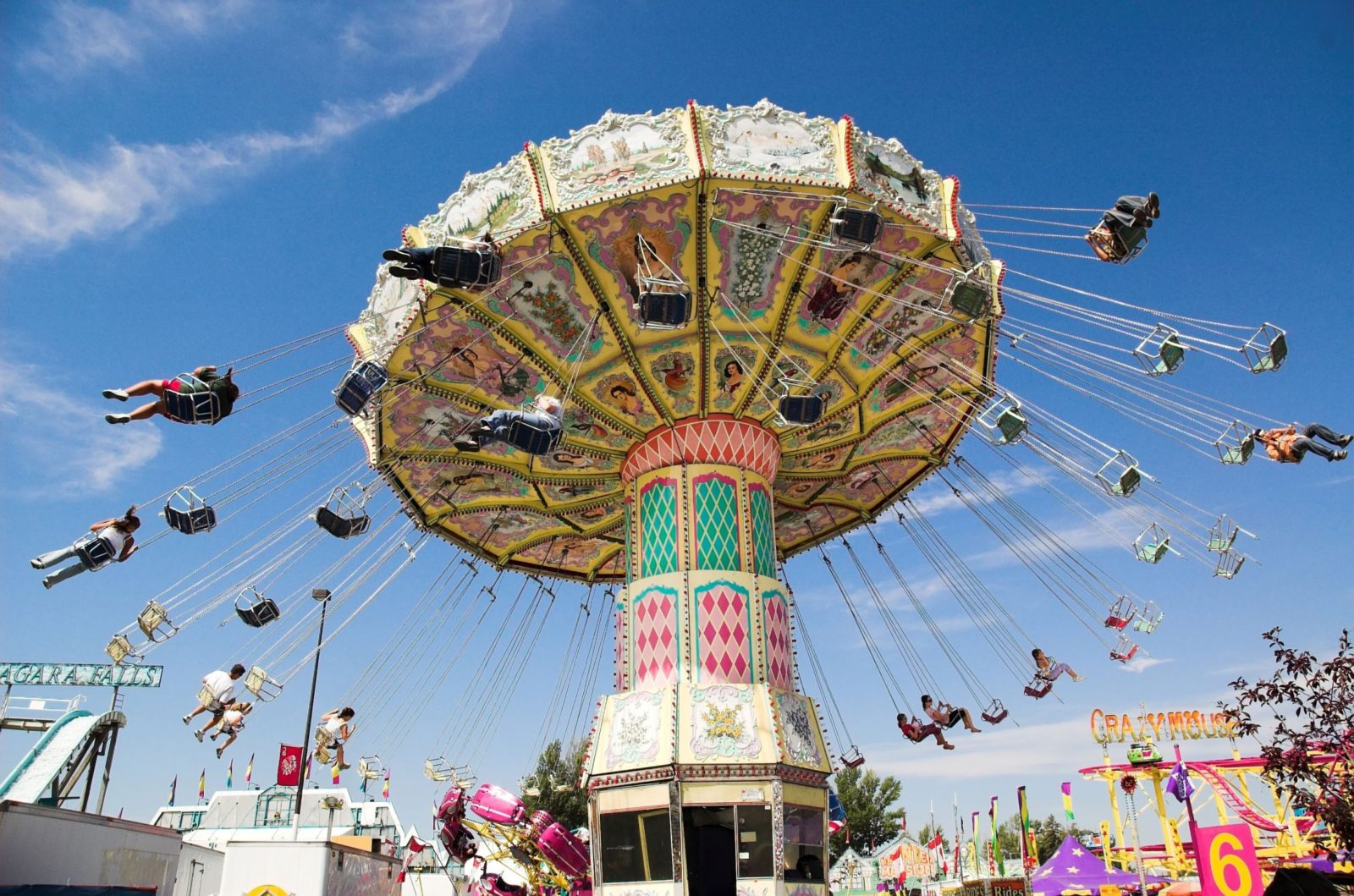 Seattle School District's last day of school is June 19th. Prior to releasing students for the summer, most schools choose to hold a School Carnival to celebrate the end of the year with some fun. Last year, we focused on planning carnival rentals, so this year we are going to focus more on individual options for those rentals. Seattle School District has cracked down harder on their 'no inflatable policy', so alternative options are more important than ever. Over the years, we have increased our selection of non-inflatable rentals specifically to provide more options for school carnivals. Let's highlight a few of the best options;
Carnival Challenge Games
These challenging carnival games are the perfect addition or replacement to any existing rented inflatables your school might have. Carnival game rentals can range from Classic Ring Toss to new wacky variations such as the Cow Milking Competition. Carnival challenge games have the added benefit of rewarding participants with prizes when they accomplish the given task. PTAs love the incredible value that carnival games offer, with rental prices typically allowing three or four games in place of one inflatable. The addition of a variety of games is guaranteed to add a great level of depth to your event and the kids will love all the different options.
Mouth-Watering Concessions
Make the Carnival Experience real by adding the sweet and salty flavors of a true big-top experience. Concession rentals are easy enough to rent, use, and return so you don't have to worry about the high purchase price of the machines. Kids go crazy for cotton candy and the snack will keep their spirits and energy high for the whole carnival. If you prefer salty over sweet, rental popcorn machines are always a great healthier alternative. The benefits of renting concession machines go beyond cost savings, there is the added 'no-hassle' clause that means you don't have to clean the machine prior to returning it. The cleaning service is included in the cost of the rental. If you are looking for ways to monetize your school carnival to offset the cost or raise money, selling concessions for a few dollars each can cover the cost of the rental and then some.
Water Wizardry
No school carnival is complete without soaking your principal in the dunk tank! Unfortunately, dunk tanks fall under risk management definition of dangerous due to the risk of drowning. Fortunately, there are several awesome dunk tank alternatives. Our favorite dunk tank alternative is the Splash Blast. This highly portable unit soaks the participant almost as thoroughly as a true dunk tank. It makes an impressive noise and show of water sprays when the target is hit. There are a few other risk-management approved water rental options that you can learn more about, but we highly recommend the Splash Blast. Of course, with Seattle's weather, you might not even need a water attraction!
Mechanical Mayhem
True carnivals have true carnival rides. We call these spinning, moving, and swinging contraptions mechanical rides. Surprisingly, because the ride experience is controlled and participants are strapped in, most of these options are permitted at school carnivals. By having a large mechanical ride at your Seattle school carnival you are providing an experience that won't be forgotten any time soon. Kid's will remember the mechanical ride year after year and expect it to be back; so once you commit, plan on having a motorized attraction every year. The most budget-conscious and popular ride is the Tubs Of Fun with it's teacup like experience it's not far off from the real thing.
If you need any assistance picking safe, allowable options don't hesitate to get help planning your Seattle School Carnival. Remember to book early as dates fill up quickly and equipment gets snatched up. We look forward to seeing the best school carnivals ever in 2014!