Top 10 Most Anticipated Releases in Virtual Reality Gaming for 2019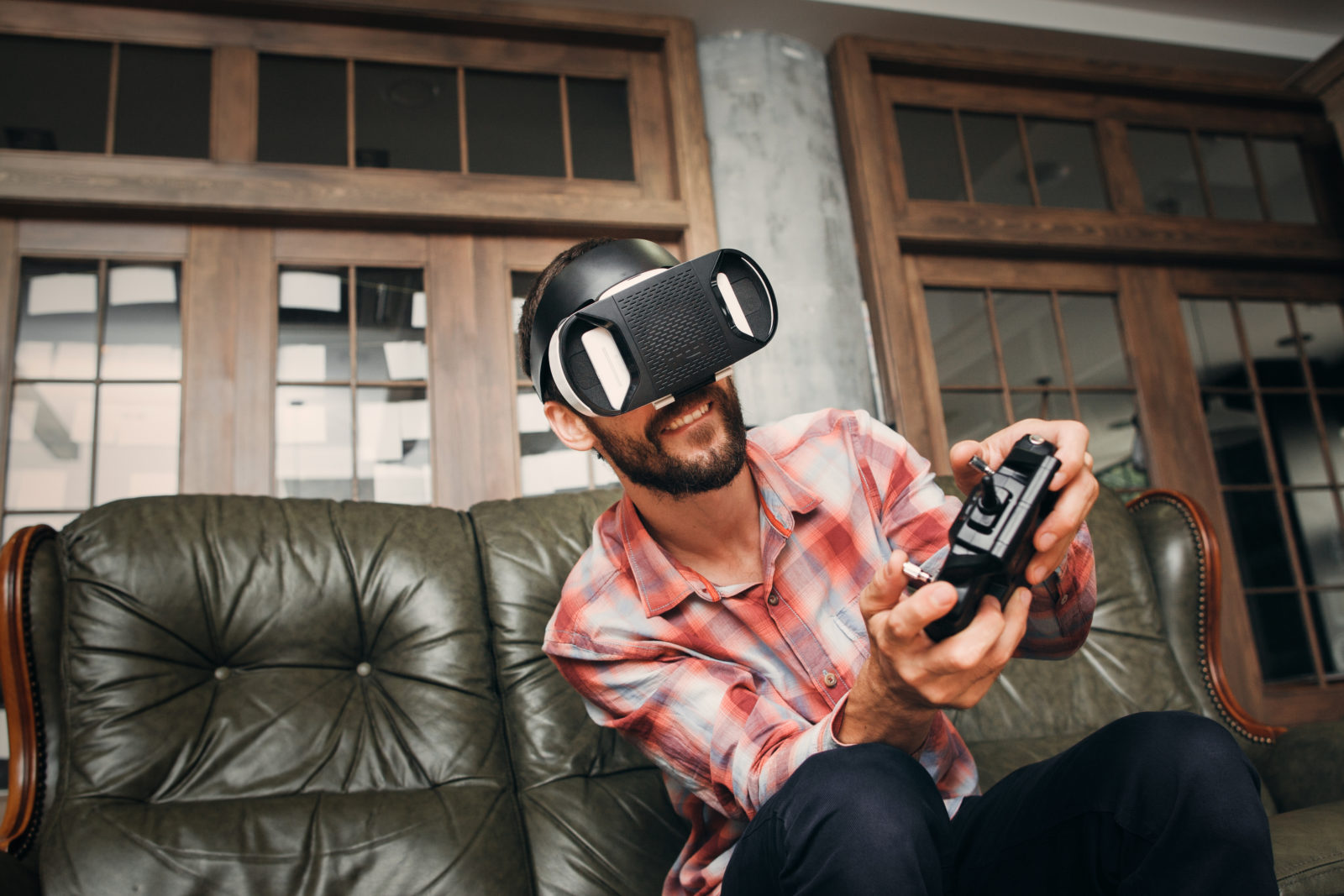 Coming off of the biggest year yet for virtual reality across all industries, 2019 is expected to be nothing short of spectacular for exciting new releases when it comes to virtual reality gaming. The last year provided some amazing releases such as Beat Saber VR, Arca's Path VR, Skyrim VR, and Fallout 4 VR that set the bar high.
Taking a look at trends for virtual reality in 2019, it is clear that virtual reality and the creators behind virtual, augmented, and mixed reality content, are ready become much more accessible for the consumer, creating games and experiences for every kind of consumer and creating more multiplayer and battle royale style experiences. All this means virtual reality will become a great solution for engaging and cost-efficient entertainment at any event.
However, it seems that game developers are only just getting started with virtual, augmented, and mixed reality gameplay because 2019 already has a stacked line-up of releases that have gaming enthusiasts of all genres excited and marking their calendars.
Stormland
Insomniac Games the creators of beloved games such as Spyro the Dragon, Edge of Nowhere, and Ratchet & Clank, have teamed up with Oculus Studios to create a futuristic island paradise to explore all in fully immersive virtual reality on the Oculus Rift. According to Oculus Stormland VR will be from the perspective of a first-person android body where the player can "Journey through an ever-changing cloudscape to augment yourself and save your friends. Explore an expansive world with complete freedom—bound up cliffs, glide across chasms, and fly through the slipstream with velocity. Detonate explosives, harness electricity, and wield makeshift weapons to overcome titanium sentries and monolithic guardians. Play single-player, or explore forgotten ruins together." Stormlands VR is rumored to launch to the public in Spring 2019.
Space Junkies
Ubisoft, the video game company that created Assasin's Creed, Far Cry 5, and South Park: The Fractured But Whole, has a new and exciting virtual reality project coming out- Space Junkies.
Space Junkies, where players can be transported into outer space and take part in one on one or multiplayer team battles in fully immersive virtual reality. The game will be available on the Oculus Rift and HTC Vive sometime in 2019 after more launch details are released to the public.
Borderlands 2 VR
Gearbox came out with Borderlands 2 September 18, 2012, but this year Gearbox will be releasing a virtual reality version of the popular open world, first-person shooter action, and adventure game. This fully immersive virtual reality experience is currently available on PS4 but upon the 2019 release Gearbox plans to bring the adrenaline rush of Borderlands 2 to multiple virtual reality compatible platforms.
Defector
Twisted Pixel Games has collaborated with Oculus Rift in order to bring to life the enchanting spy thriller themed world of Defector to the virtual reality realm in 2019. According to Oculus, the goal of Defector is to "Overcome impossible odds and survive certain death scenarios in the undercover spy thriller that VR has been waiting for. You'll need every advanced weapon, cutting-edge technology, and deceptive tactic in your arsenal." This is definitely a release that has gaming enthusiasts on the edge of their seats for more updates and the plot line of this game seems like it will have that same effect while playing the game.
The Elder Scrolls: Blades
Bethesda has been steadily putting out incredibly well-received gaming titles for years now and Bethesda's Elder Scrolls franchise has seen many great editions over the recent years such as The Elder Scrolls: Legends a free-to-play digital collectible card video game on March 9, 2017 as well as The Elder Scrolls V: Skyrim VR which is the first virtual reality title in the Elder Scrolls series in November 17, 2017. Now Bethesda and Elder Scrolls are creating the first cross-platform virtual reality open-world action role-playing game. Elder Scrolls: Blades is expected to launch to the public in Fall 2019.
Population: ONE
One of the biggest trends that arose from 2018 was the use of Battle Royale gameplay across all platforms. Now BigBox VR has created the perfect fusion of virtual reality and battle royale gameplay with their newest title to release: Population One VR. In the game, players can build fortresses, fly around the fully immersive virtual world, enjoy single player missions as well as crossplayer battles.
The game features something BigBox VR calls 'Free Motion' which they describe as: "a new way of moving in Virtual Reality that gives players the freedom to climb anything and fly anywhere. We've spent months researching player comfort in Virtual Reality in the same way the UK Royal Air Force studies pilots and motion sickness. Through many playtests, we've developed advanced technologies that allow players to freely move in Virtual Reality without limits or discomfort."
Population: One VR is expected to release sometime in 2019 after more launch details are released.
Lone Echo 2
Following the highly praised and successful Lone Echo published by Oculus Studios in 2017, is the highly anticipated Lone Echo 2. Lone Echo 2 will build off the storyline of the first game and will provide the same open- world fully immersive virtual reality experience to its players as the previous game in the series as well. Lone Echo 2 is set to launch later in 2019 and will be available on the Oculus Rift, Oculus Go, as well as other platforms.
Blade and Sorcery
WarpFrog is planning on releasing the fully immersive medieval fantasy world of sword fighting and hands-on battling gameplay that is Blade and Sorcery for the Oculus Rift, HTC Vive, and Microsoft Windows Mixed reality platforms later in 2019. Little is out on this project but there is a lot of buzz surrounding this title and many gaming enthusiasts are eagerly awaiting launch details.
Wolfenstein Cyberpilot
Bethesda and MachineGames have teamed up to create the highly anticipated Wolfenstein Cyberpilot, a virtual reality spin-off of Wolfenstein, a World War Two themed adventure series. Few details are out to the public about this game buy those who enjoy the original series are confident that Bethesda will not disappoint in creating an open-world fully immersive, cross platform sequel of the game.
Vacation Simulator
Vacation Simulator created by Owlchemy Labs, the creators of the beloved Rick and Morty: Virtual Rick-ality game that was a smash hit from 2018, is another interesting and light-hearted virtual reality experience that anyone can enjoy. This playful interactive world is available for players to explore on the Oculus Rift, HTC Vive, and Play Station VR platforms.