Top VR Trends for 2019
A look at some of 2019's biggest launches, events, and trends in virtual and augmented reality.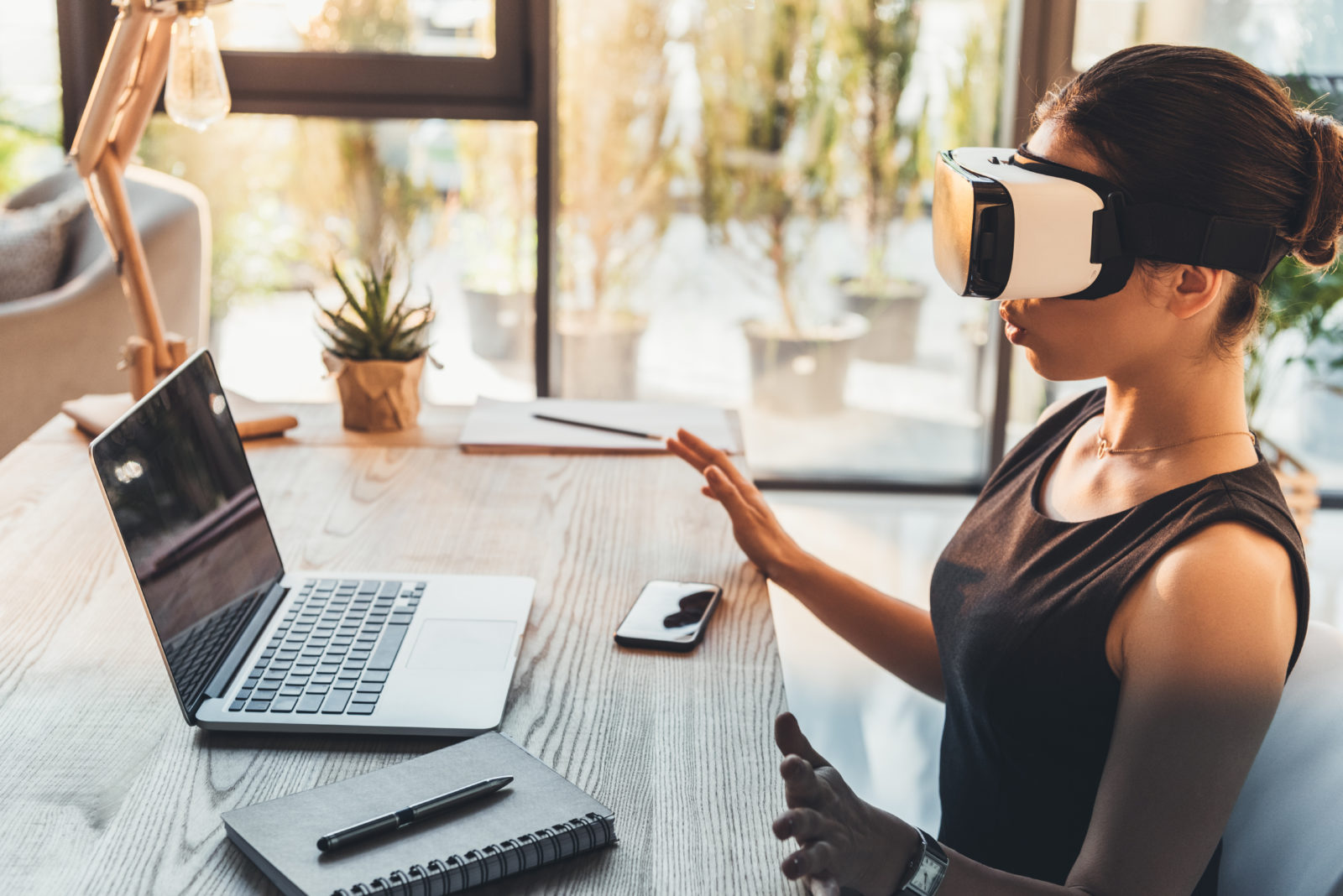 Experts across all industries cannot deny that 2018 was the biggest year for virtual and augmented reality, and the demand for technology is only just starting. Coming off of an explosive year for virtual reality, 2019 is already predicted to be a historic year for both virtual reality as well as augmented reality.
When breaking down predictions for everything VR and AR, there are a few categories in which many industry professionals see VR and AR technologies making the biggest waves within 2019 and beyond. First to make those predictions, one must get to the root of the issue, and in this case, it's the latest technology itself- hardware.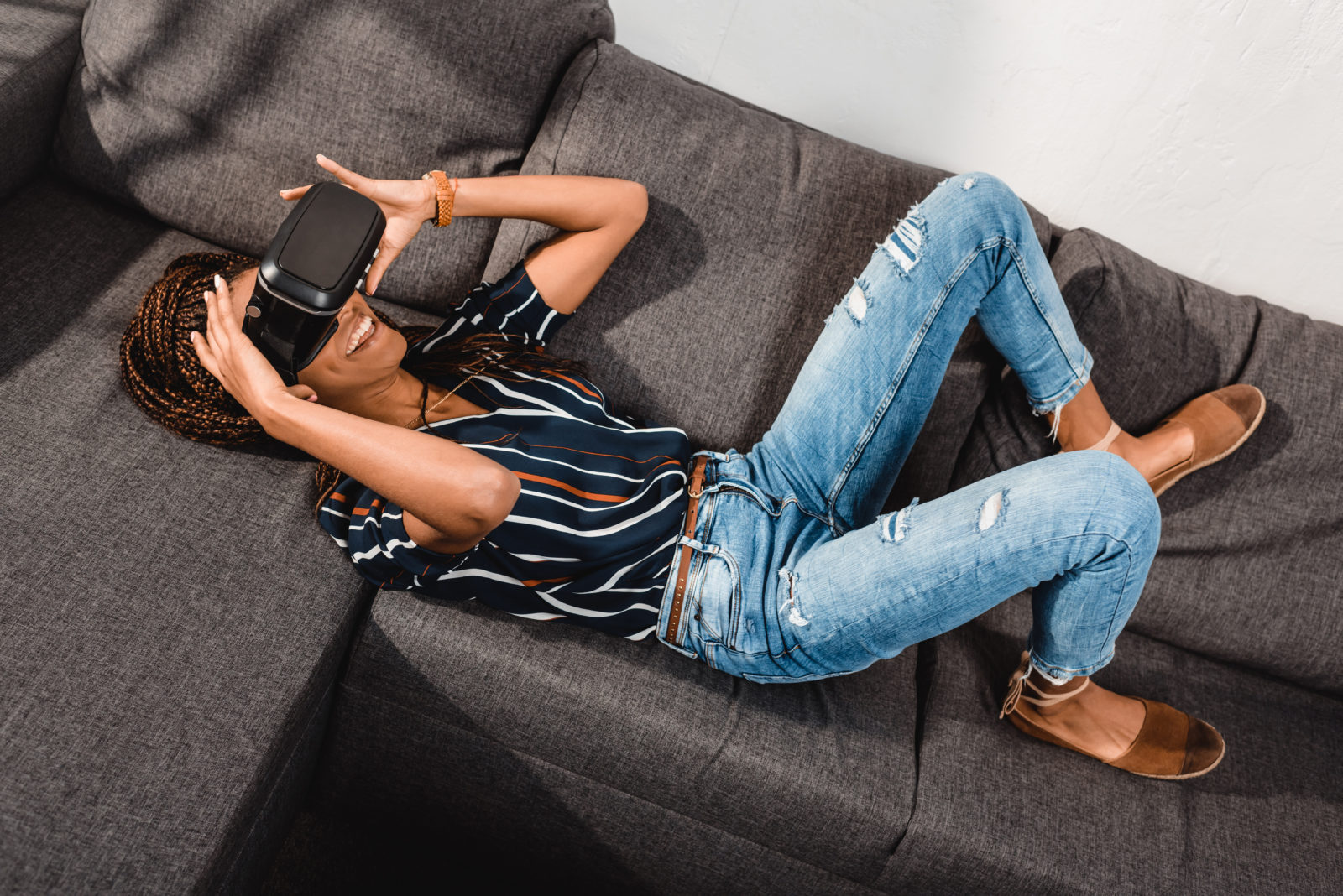 New Releases and Trends in Hardware
With trends in any industry, there is always a catalyst, something that sparks a vision, a demand, a movement. When it comes to virtual and augmented reality the biggest players are the ones providing the hardware and technology. Oculus undeniably has been the biggest name in virtual reality since the beginning of the virtual reality boom In 2010 when the first Oculus Rift prototype was developed by Palmer Luckey.
The story of Oculus is an interesting one and one that came from humble beginnings and great ideas to today where Oculus is seen as the leader in the industry and are considered pioneers of the virtual reality and augmented reality spaces.
Greg Kumparak summed it up best in his piece "A Brief History of Oculus" for TechCrunch when he wrote: "One of Oculus' biggest strengths has always been in the way that people perceived it. You just wanted to root for them — and how could you not? It's the tech world's favorite tale: a brilliant whiz-kid turns his garage project into a company, makes millions."
Since the historic $2 Billion purchase of Oculus VR by Facebook in 2014, Oculus has been releasing new headsets and making waves that can be seen across all industries. One of the most impactful creations from Oculus to hit the public was the Oculus Rift March 28th, 2016.
Soon after the Oculus Rift was released the demand for a VR headset that provided a wireless user experience was created and September 26th, 2018 the Oculus Go was released to the public.
According to AR Post's "Oculus Announces More Stand-Alone VR Technology with the Oculus Quest": "Like the Go, the Oculus Quest will be entirely self-contained — no external sensors, wires, PCs, or consoles. Just the headset and the controllers, which we'll talk about later. As with the Go, there is room to be concerned about exactly how much the Quest will be able to handle in terms of experiences."
According to a Variety post by Janko Roettgers, Oculus Quest is going to sell for $399 when it becomes available this spring. Separately, Facebook is reportedly working on a revamped version of its Oculus Rift headset, which could ditch the current tracking hardware for an inside-out tracking solution similar to that shown off with the Quest."
Oculus Quest
Halo Lens 2
Another interesting addition to the 2019 line up for headsets and hardware is Microsoft's Halo Lens 2. Halo Lens 2 is considered to be a set of 'mixed reality smart glasses' and are set to be released in April 2019. The price tag of the Halo Lens 2 is being debated on whether it is a consumer product or one more suited for business applications. In Michael Simon's post from PC World, he states "Microsoft clearly has designs to bring the HoloLens concept to the masses. Not only did Technical Fellow Alex Kipman decide to unveil it at the largest mobile electronics show of the year, he also invited Epic Games CEO Tim Sweeney to the stage to announce that support for the Unreal Engine 4 that powers Fortnite is coming to the HoloLens platform. So there's a dream that HoloLens 3 or 4 may be a device affordable and accessible enough to sell to consumers. But as it stands, the HoloLens platform has some work to do if it ever wants to be an Xbox companion. Even the simplest phone-based VR and AR applications offer immersive, 360-degree environments that transport you to new worlds and entice you to stay."
Virtual Reality Consumer Entertainment Goes Mainstream
There is no doubt that virtual reality, as well as augmented reality, are starting to reach the mainstream in entertainment in gaming, but one of the major predictions for this technology in 2019, is to see more VR and AR within business applications.
In Roland Moore-Colyer's article for the Inquirer, "Facebook plotting 'enterprise editions' of Oculus Go and Quest headsets", he notes that "According to a now-defunct job listing – hat tip to Variety – the social network is chewing over the idea of launching enterprise editions of the Oculus Go and Oculus Quest headsets this year. "Starting with VR, we are building an Oculus Go and Oculus Quest Enterprise edition expected to launch in 2019," the job description said on LinkedIn. 'Are you excited about how VR and AR can change the future of work? Join us to make it a reality.'"
Business Applications
An AR Post article states: "2018 confirmed the trend outlined by Oracle. Enterprise VR has helped businesses go beyond the limits of current bi-dimensional web communication and build, especially through social virtual reality, direct and personal relationships with customers, partners, and employees, for truly effective and efficient demand generation.
Social VR brings real life into a company digital transformation process by enhancing business relationships, reducing costs and increasing efficiency, thus becoming an integral part of CRM."
The concept of social virtual reality is something brought on by the virtual reality boom and can be seen as one of the main reasons virtual reality, as well as augmented reality technologies, have been so successful in infiltrating a diverse range of industries.
Social VR
These technologies can be seen already in today's day to day but throughout 2019 it can be safely said that AR and VR technologies will find even more ways into the day to day lives of consumers and businesses.
Virtual and Augmented Reality Meets Artificial Intelligence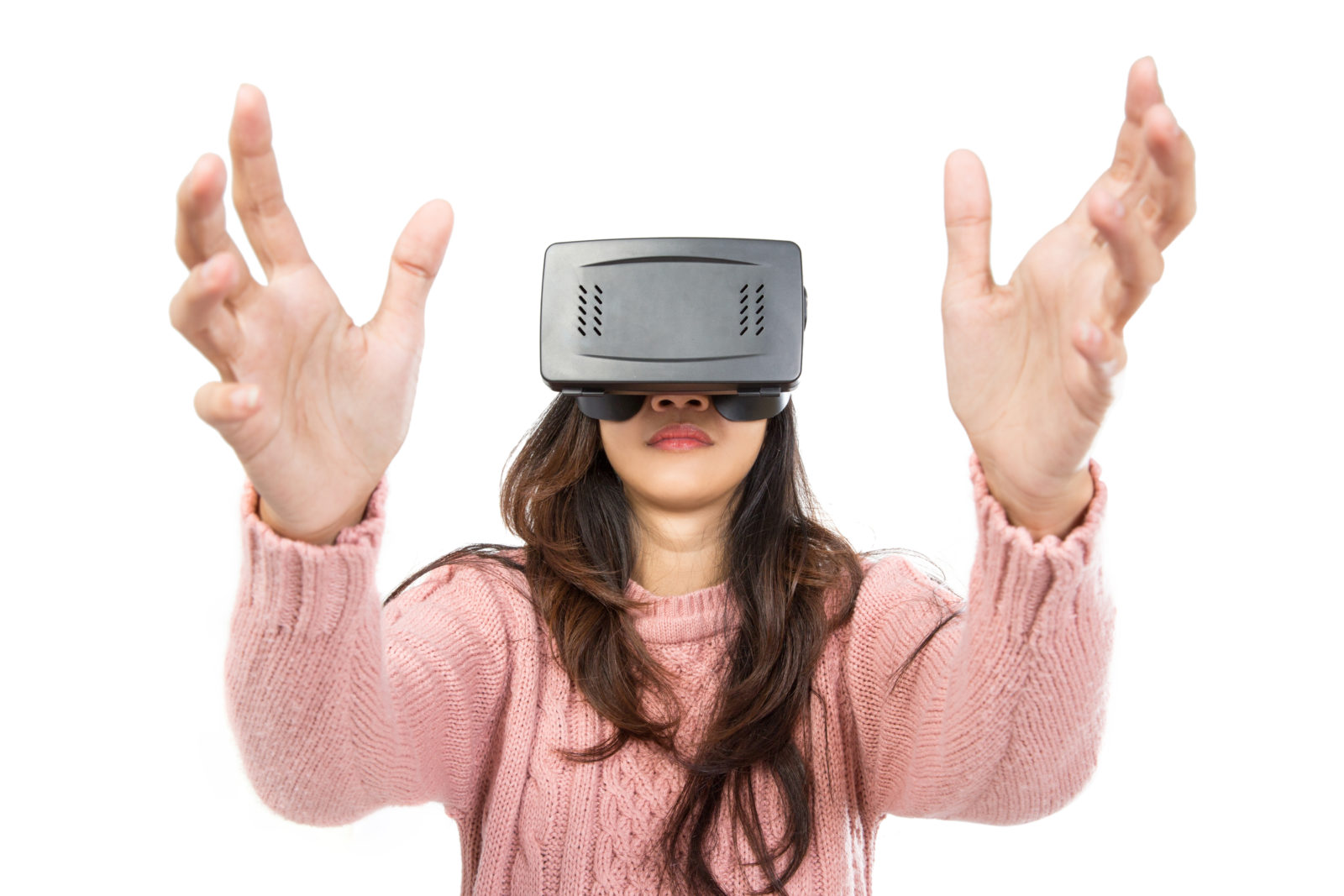 Of course, it wouldn't be a deep dive into 2019 trends if it didn't include the other dynamic force that has infiltrated just as many if not more industries as VR and AR technology- its AI (Artificial Intelligence).
In Karl Utermohlen's post, he cites a few interesting statistics, one being: "International Data Corporation (IDC) predicts that the compound annual growth rate for global sending on AI will be 50.1%, reaching $57.6 billion by 2021. This is thanks to investments in retail, banking, healthcare, and manufacturing, which will make up over half of the worldwide spending on AI."
It's clear that there has been an immense amount of interest in the use of AI in industries around the world and one of the most recent technologies that have been attracting attention from the global community as well is VR and AR technologies. It's only a matter of time before AI meets VR or AR and many say that 2019 holds great opportunity for AI in those spaces.
A recent AR Post article notes an example of this trend becoming a reality stating: "Developing new products and services requires lots of research, testing, rounds of trials and errors until an MVP emerges and moves on to production. Apprentice.io, a company developing AR solutions for the pharma and biotech industries, is aiming to make lab researchers' work more efficient and insightful. The company has recently raised $8 million in Series A in order to launch the first conversational AI and AR platform."
There are many more instances of virtual reality and augmented reality collaborating with AI to come, and when they do the world will be ready. For 2019 there is so much potential and regardless of the industry, it is clear that augmented and virtual reality will continue to play a dynamic role in everything from business applications and solutions, entertainment and gaming, education, healthcare, and so much more.