Creating Sustainable Events
Sustainability is not a one size fits all concept. There are many approaches and debates on what true sustainability even is but the starting point for achieving a more eco-conscious life is understanding that sustainability will look different for every individual.
The accumulation of better habits and approaches to consumption on the individual level is what will push the needle over time. A conscious community is created by those doing their parts in whatever ways they can in addition to implementing sustainable systems on a larger scale. Creating those systems will take time and momentum from the public but by the public engaging in better habits will be the first step.
As a society with different lifestyles, needs, and goals, it's important to create solutions that can be molded to every individual. Many people often turn away from environmentalism as a concept due to the perceived 'preachy' nature of some approaches, the overwhelming amount of information and issues presented, or simply do not know where to start or what small changes will be truly impactful in the grand scheme of things.
With the concept that sustainability is on a spectrum, it allows for a more approachable relationship with environmentalism for people and eliminates the overwhelm and existential dread that so often clouds public perception.
Sustainability can be a part of our everyday lives and add to our lives instead of restricting. Creating sustainable events is just one avenue to show that even while celebrating we can all do our part.
Sustainability & Catering
Conscious catering can be done in so many ways beyond utilizing compostable dishes and cutlery.
Possibly the best aspect of sustainable catering is that event planners and hosts have the opportunity to not only reduce their overall environmental impact but also support local businesses, farmers, and fair trade programs.
In addition to offering vegan and vegetarian options, another sustainable avenue to food consumption is choosing to feature local, sustainably grown, and seasonal options.
Eco-Friendly Parting Gifts
Everyone loves gifts, However, oftentimes freebies from events can find themselves in junk drawers or cluttering up desks long after the party is over. Thankfully event planners pivoted away from loads of personalized tchotchkes and have been cleverly crafting ways to make the take-homes from events a bit more practical and desireable for everyday life.
Personalized seed kits, terrarium kits, and other mini gardening party gifts are a great and green way for guests to remember the celebration and also utilize the party favor.
Hands-On Activities That Give Back
In addition to sustainable parting gifts, one of the latest event trends to incorporate at events are hands-on activities.
Arts and crafts have always been a beloved past time for all ages and of course, there are plenty of sustainable hands-on activities for any occasion whether it be utilizing recycled and repurposed materials or creating a green inspired take-home gifts like a mini garden or terrarium.
Creating bird and critter feeders are a great activity for animal lovers of all ages.
Creative & Environmentally Friendly Decor Swaps
Event decor is typically the element of events that create the most waste next to food waste. One way to minimize the overall impact of an event is swapping traditional decor for biodegradable options.
Swapping plastic, paper, and foil decor out for recycled materials and compostable materials will greatly reduce an event's footprint. There are more aesthetically pleasing and creative options when it comes to sustainable decor than one might think.
Whether it be using flowers and punched leaves for confetti, creating centerpieces out of recycled and repurposed materials, or swapping traditional nameplates for compostable or leaf nameplates, these swaps are not only eco-friendly but memorable as well.
Sustainable Drinkwear Solutions
Ditching single-use plastic overall is a great way to reduce an event's footprint. The best option above compostable drinkware is creating zero waste drinkware stations featuring glass and metal cups.
Depending on the event size it may be more practical to opt for compostable drinkware but for those who want to make a significant impact, glass and metal drinkware stations are an aesthetically pleasing way to incorporate sustainable solutions.
Drink & Raffle Tickets for Recycling
In terms of the ideal sustainable event opting for a complete zero waste system would be the best, however, zero waste is an ambitious goal and might not always be possible given an event's size, the host's budget, or the venue's rules and regulations with glass or metal containers.
The next best approach next to reducing is of course recycling and re-using. Festivals have been implementing systems to be more sustainable and one highly effective solution is incentivizing attendees to recycle and pick up trash by offering a rewards system.
Offering additional drink or raffle tickets for recycled items at an event is a great way to empower attendees to be mindful and be rewarded for doing so.
Finding Sponsors & Event Partners
Showcasing speakers and sponsors that spark conversations around mindfulness are impactful ways for creating personal connections with issues at sustainable events.
Partnering with everything from environmental conservation organizations, animal shelters, food banks, to hosting a clothing swap or clothing donations are all ways to create impact and connect attendees to causes.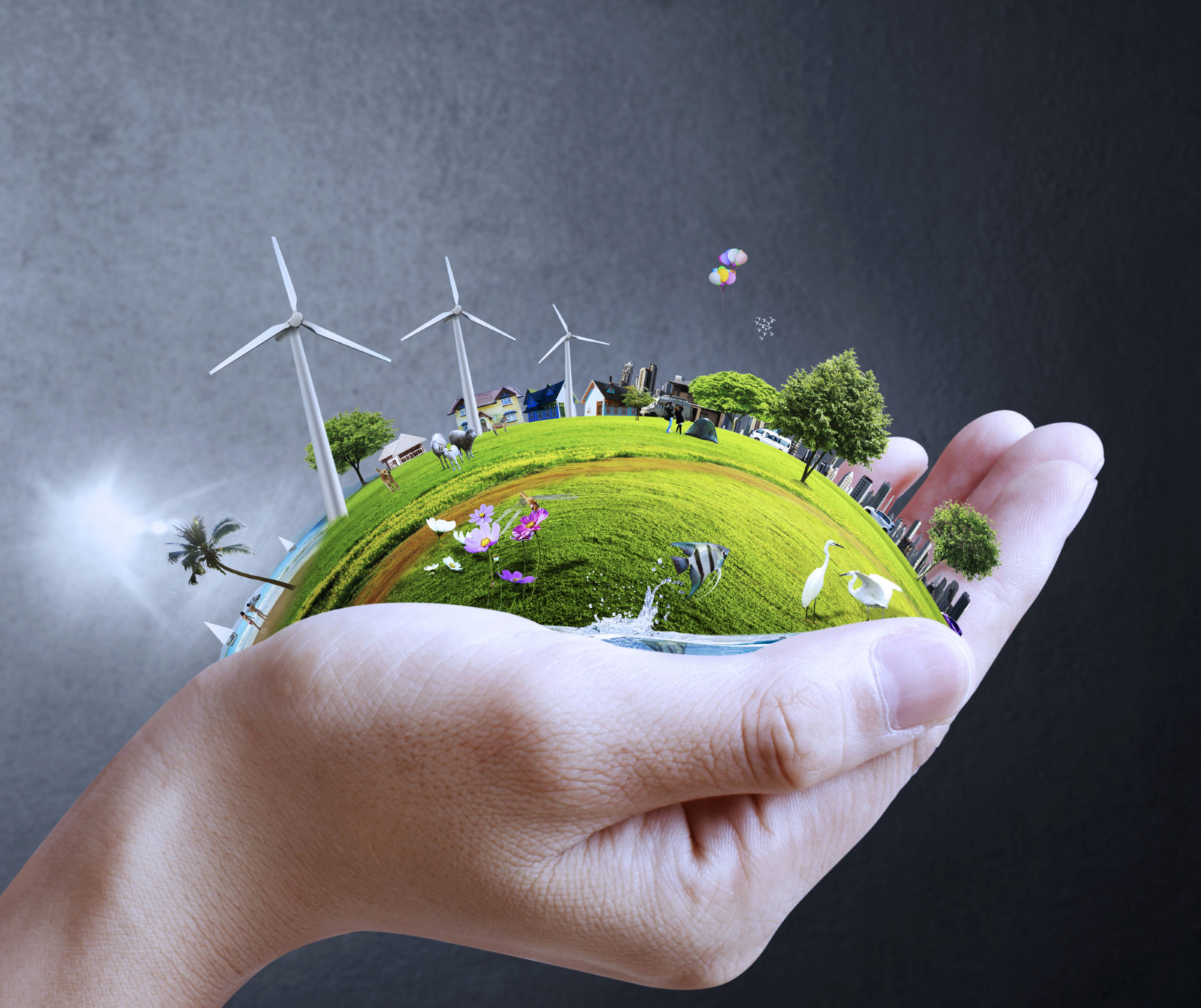 Flexing Your Green Thumbs
Having guests roll up their sleeves and flex their green thumbs is another great activity that can bring attendees together, slow down, and have fun.
Whether it be on a large scale by hosting a public gardening event, adopting an urban garden plot, volunteering at a local food forest, or creating mini green works by hosting a terrarium building experience, there are many ways to introduce the simple joys of gardening to attendees.