Virtual Reality Marketing Activation Explained
How to incorporate VR at your next launch or marketing event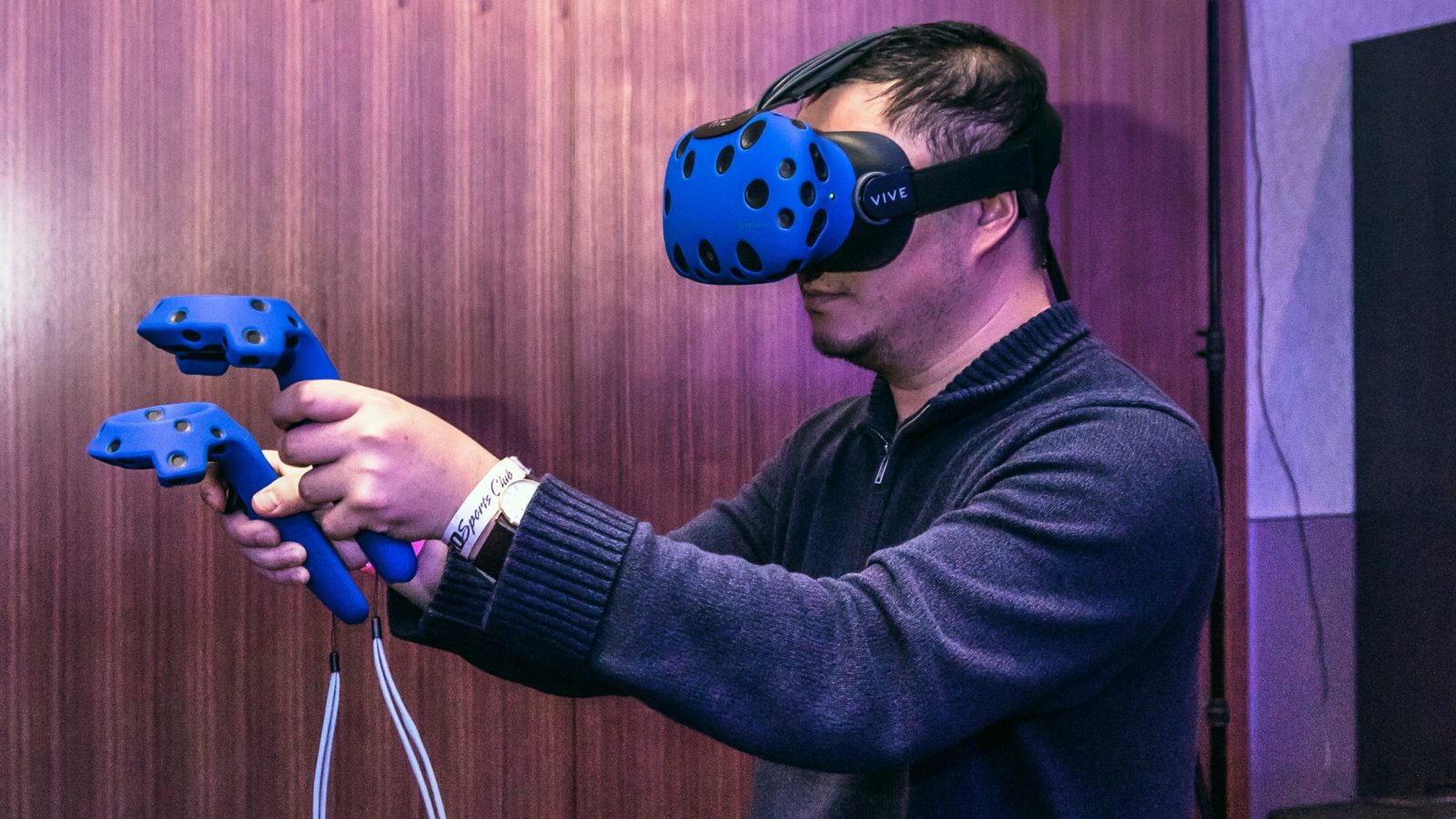 Making Virtual Reality the New Reality in Marketing
When looking at the explosive growth virtual, augmented, and mixed reality technology has seen across almost every industry, as well as the application of virtual reality by major brands in the last year alone, many industry leaders agree that the trend of incorporating the technology to further a brand's relationship with its consumer base, or engaging with prospective consumers, will become the new normal.
It's noted in the AR Post article "Social VR Brings Life to CRM in Enterprise": "According to the Oracle report "Can Virtual Experience Replace Reality?", almost 80% of senior marketing and sales professionals interviewed in 2016 were already providing or were expecting to provide virtual reality experiences to customers within 4 years."
Virtual reality has now become a tool in the belt of some of the world's biggest brands, and innovative marketers that see the potential for the engagement that virtual reality experiences bring in.
The beautiful thing about virtual reality is that it's centered around creating a fully immersive universal experience based on visuals and sound effects that can be replicated identically for every single individual who puts on a headset. Creating a whole new world for a captive audience to engage in at a launch or marketing event has quickly become a model that is becoming more accessible for brands to replicate, personalize, and implement into their own marketing strategy.
An AR Post article notes that "With virtual reality, companies can now take their audience within the production facility and allow them to explore every step in the manufacturing and assembly of the product. This is the closest a company can bring its customers to its mission and values, embodied in their work procedures."
In addition to virtual reality, the AR Post article notes the use of augmented reality stating: "Trade fairs are usually very crowded and each exhibitor has a limited area allotted. They can only display a limited number of products and a brief description of their characteristics. However, AR markers and QR codes can expand the physical space into a holographic one, on the visitors' mobile screens. Thus, they can discover the full range of a specific product line. Or they can get detailed information about the product, such as media gallery of posters, videos, and interactive games which will increase brand recognition."
The combination of the virtual reality augmented reality, as well as mixed reality, technologies is one that provides many creative and engaging solutions for brands to tell a story, gage a consumer audience's interest for a particular product prior to launch, and so much more.
Samsung VR
One of the most out of this world concepts for virtual reality marketing had to, of course, involve NASA in collaboration with Samsung in the project: A Moon for All Mankind. A Moon for Mankind is a real-life virtual reality marketing experience located at Samsung 873, an event venue in New York City, New York.
Visit Houston
Another instance of engaging an audience with virtual reality marketing is the Visit Houston virtual reality experience aimed to boost the tourism market in Houston, Texas. The Visit Houston VR experience offers a 360 degree fully immersive tour around the city's most iconic landmarks.
Oreo
The makers of Oreo even found another way to entice consumer's with its virtual reality 360-degree experience to promote the launch of Oreo's Cupcake flavored Oreo cookies.
Merrel VR
Merrel created a virtual reality experience that allows guests to try out the brand's hiking shoes by going on a fully immersive hike all without leaving the launch booth at the event. Bringing an audience the perfect environment to see and test out a product has never been easier with virtual reality.
Textron Aviation
In industries where demonstrating a product or service has historically been costly of resources, time, and space, now virtual reality offers a solution. Textron Aviation allows consumers a fully immersive experience to tour a flight all without having to hit the tarmac.
TopShop VR
Fashion enthusiasts rejoice! Now everyone can have a front row seat at their favorite designer's fashion week show with virtual reality, and Topshop has figured out an eye-popping way to bring that experience to their consumers.
Volvo VR
The Automotive industry has been a particularly huge adopter of virtual reality and augmented reality experiences when it comes to finding more engaging marketing and consumer solutions. Major brands like Audi, Toyota, BMW, and Nissan have all incorporated virtual reality experience in some shape or form as a medium for consumers and potential consumers to experience their products all without getting behind the wheel.
Volvo has also taken up virtual reality as part of their marketing tool belt by offering consumers and potential consumers a chance to experience behind the wheel, all without putting the keys into the ignition.
Absolut Vodka
Another way to use virtual reality is by allowing consumers in on a launch party or marketing event by providing a 360 degree fully immersive tour experience after an event. This allows brands to extend the mileage they get from an event by putting out an interactive piece of marketing content that will keep guests engaged as well as provide an experience for the target audience who didn't attend an event.