18 Inspiring Uses of Virtual Reality Marketing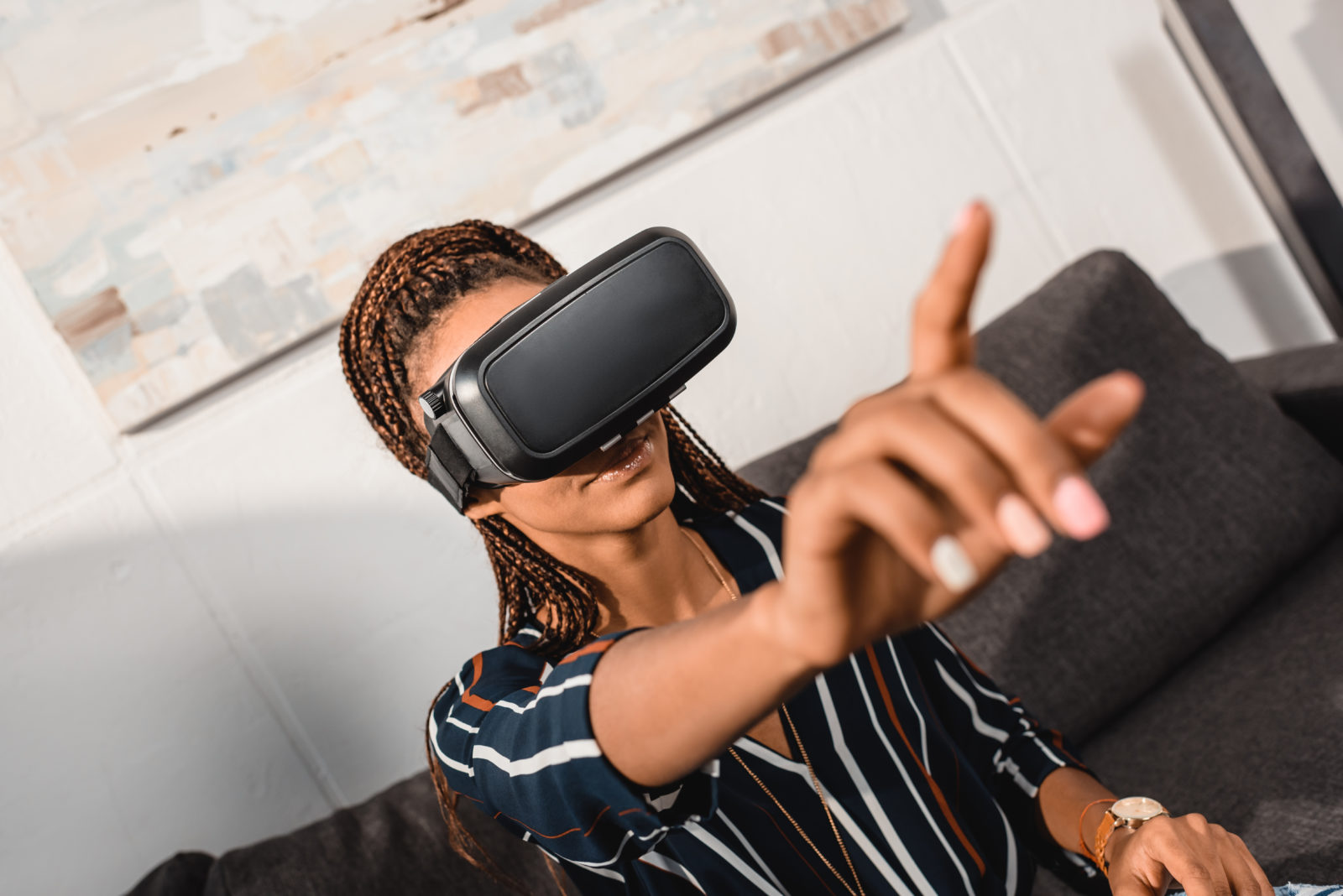 With the trend of virtual reality marketing blossoming into 2019 here are some of the most innovative examples of brands and companies using virtual, augmented, as well as mixed reality technologies within their own individual marketing strategies to create a lasting and unique impression on consumer audiences for various industries ranging from insurance, to shoes, to cheese.
Progressive Insurance VR
Progressive Insurance teamed up with Next Now Agency and Match MG to create a fully immersive boat racing virtual reality experience perfect for turning heads at any tradeshow or exposition. Guests were able to sign in, get behind the wheel, and race through obstacles just as if they were participants in a real-life boat race, all without leaving the self-contained expo booth.
Boursin VR
Boursin, a brand of Gournay cheese, decided to create a fully immersive 360-degree journey through a fridge of ingredients and give a tour of each of their products as well as other goodies that pair well with the cheese. Boursin offers a great up close and personal experience with each of their products through this virtual tour that just isn't available to the everyday consumer in the grocery store until now.
Absolut Vodka VR
Absolut Vodka is no stranger to brilliant marketing and their Absolut Reality Event was an excellent example of incorporating virtual reality at an event to keep people talking about the event, long after the event takes place. Another way to use virtual reality is by allowing consumers in on a launch party or marketing event by providing a 360 degree fully immersive tour experience after an event.
This allows brands to extend the mileage they get from an event by putting out an interactive piece of marketing content that will keep guests engaged as well as provide an experience for the target audience who didn't attend an event.
Visit Houston
Another instance of engaging an audience with virtual reality marketing is the Visit Houston virtual reality experience aimed to boost the tourism market in Houston, Texas. The Visit Houston VR experience offers a 360 degree fully immersive tour around the city's most iconic landmarks.
The Visit Houston VR experience is a virtual reality marketing technique that can easily be replicated for other cities, and even private venues that want another creative way to get in front of consumers.
The North Face VR
This clever pop-up shop experience by The North Face mixes the best of virtual reality and a real-life surprise to thrill and wow guests.
Patrón
Another brand in the alcohol industry, Patrón, decided to take the technology of virtual reality and use it to tell their story. Storytelling has always been a strong marketing tool, but allowing consumers to take a fully immersive private tour of how Patrón is made gives storytelling a whole new edge that leaves audience members in awe and brings them closer to the brand as a whole.
TopShop VR
Fashion enthusiasts rejoice! Now everyone can have a front row seat at their favorite designer's fashion week show with virtual reality, and Topshop has figured out an eye-popping way to bring that experience to their consumers.
Oreo
Merrel created a virtual reality experience that allows guests to try out the brand's hiking shoes by going on a fully immersive hike all without leaving the launch booth at the event. Bringing an audience the perfect environment to see and test out a product has never been easier with virtual reality.
Samsung VR
One of the most out of this world concepts for virtual reality marketing had to, of course, involve NASA in collaboration with Samsung in the project: A Moon for All Mankind. A Moon for Mankind is a real-life virtual reality marketing experience located at Samsung 873, an event venue in New York City, New York.