Get Ready to Make a Splash
The dunk tank is as American as apple pie when it comes to being a classic party rental staple for countless Fourth of July barbecues, summer picnics, carnivals, outdoor fundraisers, and birthday parties. However, a lot has changed since the original hay days of the dunk tank. Technologies has become more advanced, safety measures have been stepped up quite a lot, but one thing still remains the same. The hilarious laughter that follows each and every infamous splash.
---
The Timeless Allure of Soaking Your Boss
Need to blow off some steam from an intense project, just finished a deadline, or just want to keep your team members on their toes? What better way than introducing the timeless fun of a dunk tank at your next corporate event, all hands meeting, office lunch break, or quarter end meeting. Nothing comes close to the satisfaction of dunking a boss or coworker and nothing gets people laughing and out of their comfort zones than a full on water balloon battle. Release the tension of the day to day office grind and release the inner child again at your next event.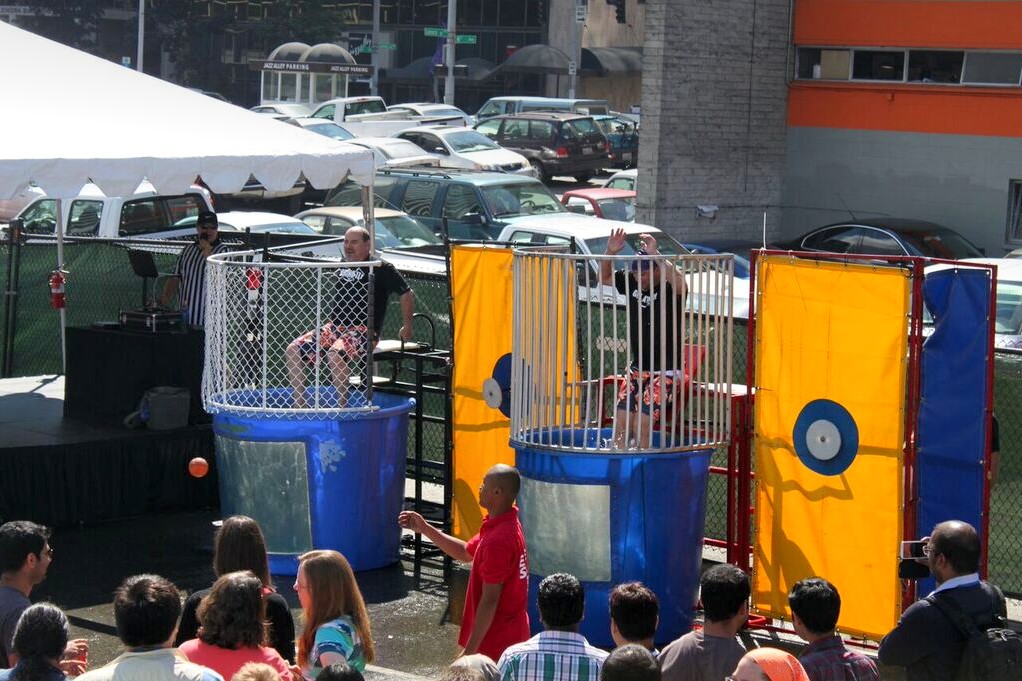 ---
A Lasting Impact on Team Camaraderie
Forget the office small talk by the watercooler, with the addition of a dunk tank at your next office outing or event, there will be plenty to talk about so much so, that there might be memories created that cannot be lived down.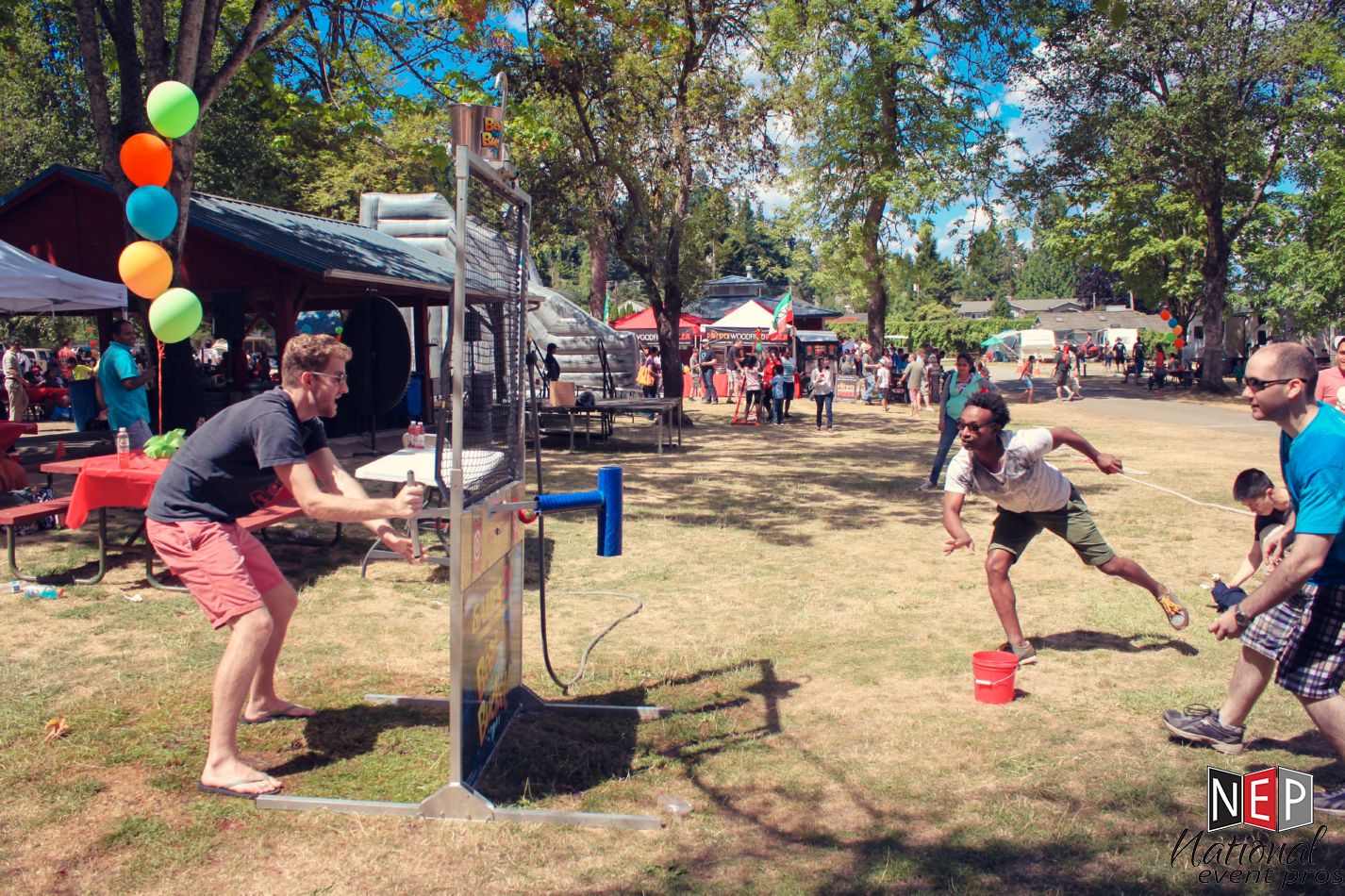 ---
Today's Mind-Blowing Dunk Tanks Party Rentals
San Francisco is anything but ordinary so naturally the dunk tanks of the past have to come with all the classic nostalgia but bring a little more to the party. Throughout the many years of carnivals and summer picnics we have established a collection of interactive water games and party rentals that far surpass our classic Deluxe Window Dunk tank.
For those looking to turn the tables on the classic dunk tank experience there is our Dunkee Dunkable party rental which is one of the only interactive water games on the market that allows a fast-thinking player to fight against the dunker in a chance to prevent getting dunked first.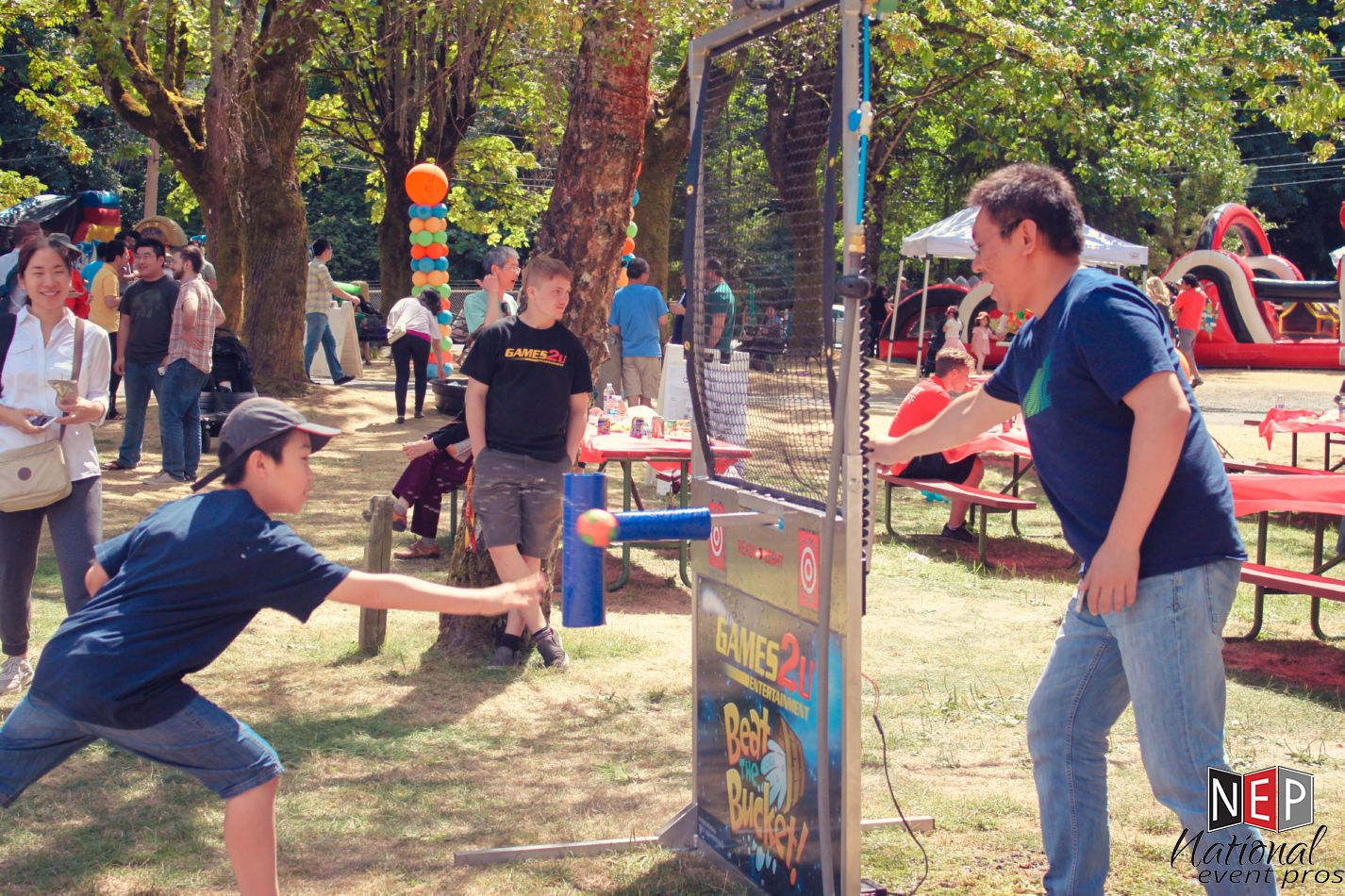 Our Hydro Blasters are the perfect party rental for those looking to face off with two participants at a time by, having water balloons hanging overhead. There is also the Big Splash which connects giant water filled bucket to a target for those who are really trying to practice their aim on their unsuspecting opponents.
---
San Francisco Dunk Tank Party Rentals Delivery & Setup
Our collection of interactive water games is full of everything you could ever need for a soaked summer picnic, corporate event, or fundraiser. Regardless of the location our event specialists have installed dunk tanks at events all over san Francisco and the bay area, and made them disappear without a trace or spill when it comes time to close up shop. Unsure of the ideal location to make the biggest splash at? Our event specialists have mapped out a wide array of outdoor and indoor venues around San Francisco and the bay area that are perfectly suited to handle all the fun.
---
Weather, Water, & Other Considerations
Upon the arrival of your dunk tank party rental our team will also work along with any venue team to make sure there is adequate conditions for the tank, and set up. Making sure a dunk tank not only has the proper water supply but that there is supplies to dry off those who may have gotten dunked a little too much during the event is always important so nobody is left out in the cold.