A Full-Scale Carnival, Made to Order
The carnival of your childhood nostalgia is coming to you, whenever and where ever you choose. Our full scale mechanical carnival ride party rentals are ready to rock anywhere your heart desires throughout San Francisco and the rest of the bay area. From corporate holiday parties, surprise all-hands meetings, school dances, fundraisers, block parties, family barbecues, and back-to-school-nights, our carnival rides have a way of bringing people together and bringing out the inner child in everyone.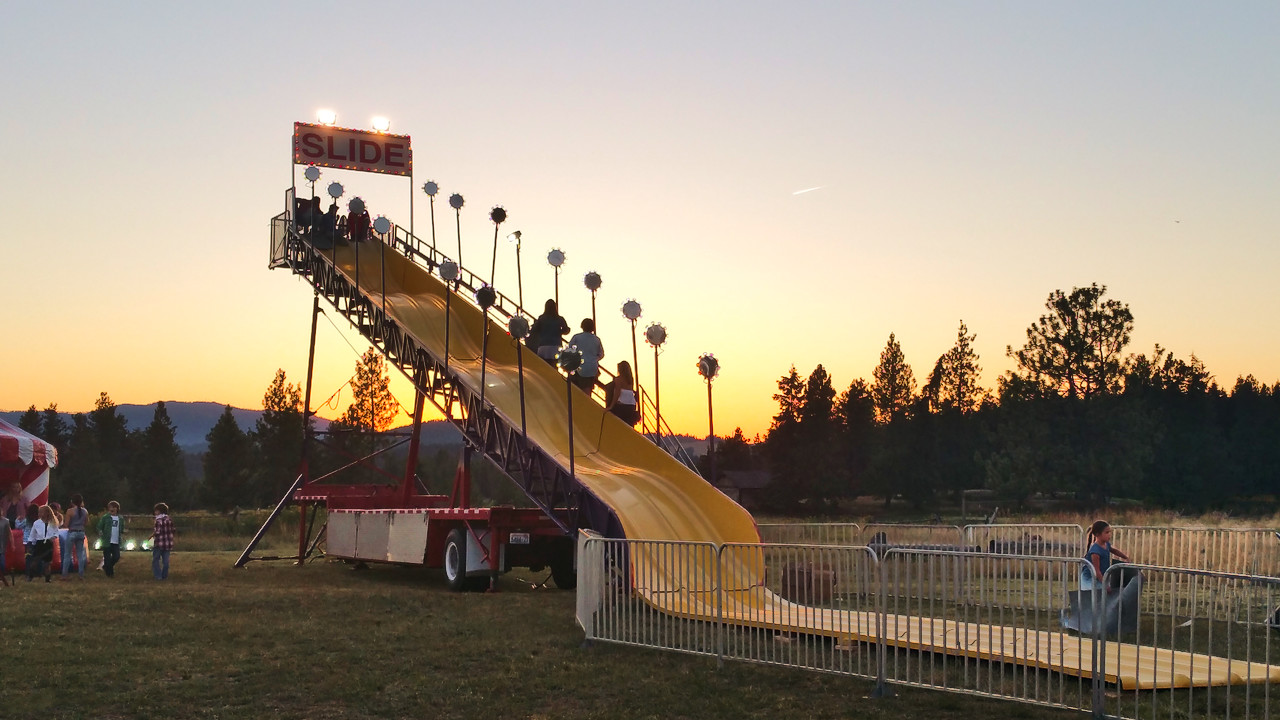 Over our thirty years of creating carnivals up and down the west coast we have developed quite the collection of mechanical carnival ride party rentals include 4-person gyroscopes that allow guests to spin into a zero gravity like simulation, our 20 seat Cyclone Swing Ride, Super Slide, our Kiddie Swing Chair Ride for those younger carnival goers, and much more.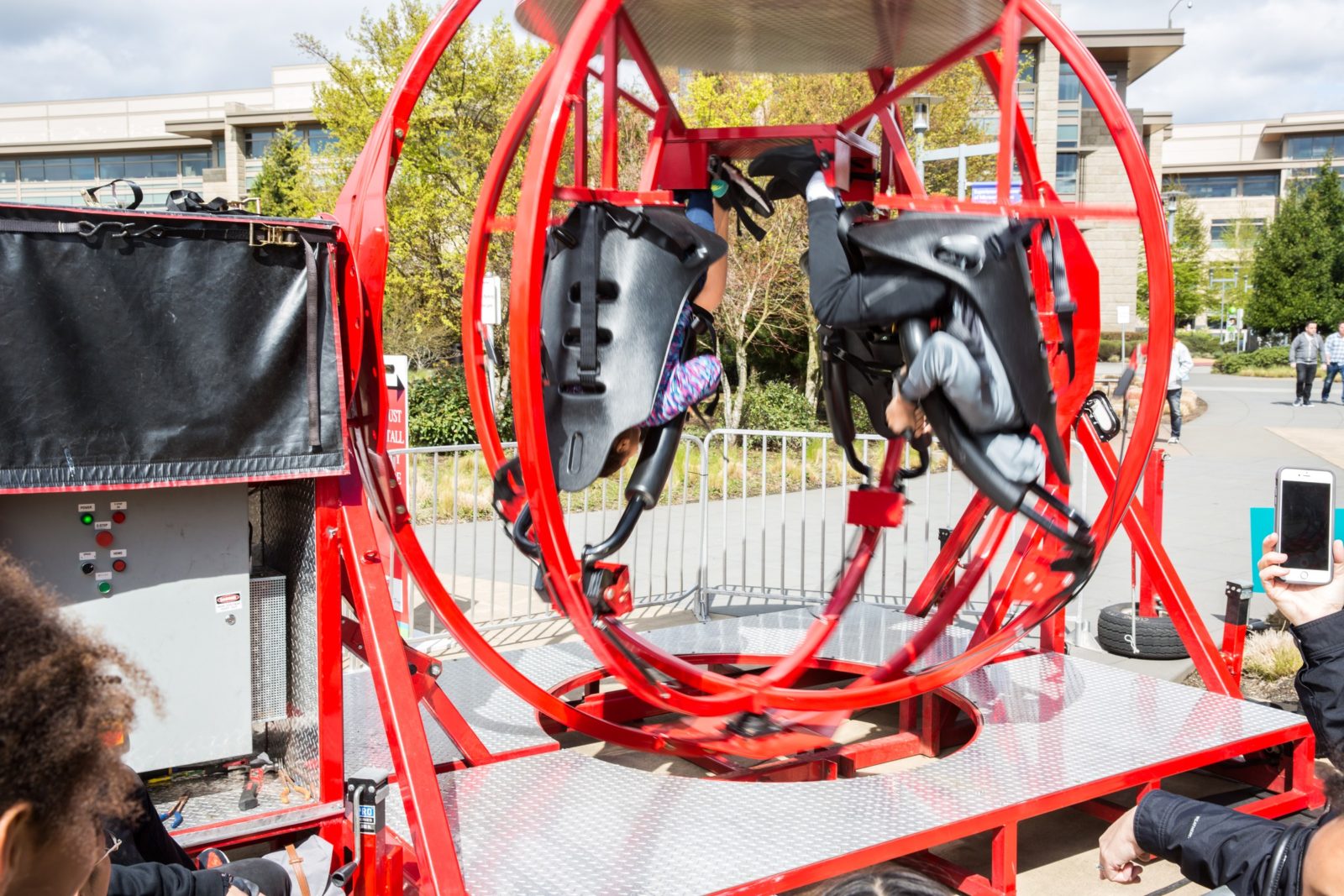 We even have full scale carnival staples like a Ferris wheel, tea cup rides, and a swinging pirate ship ride that's guaranteed to transport guests back ti their memories of their first amusement park ride experience. Our event planners have brought the carnival to endless venues and events around San Francisco and we can customize your carnival and hand pick your rentals and rides for maximum enjoyment.
Carnival Game Party Rentals, and Eye Popping Prizes
If stomach-knotting jaw-dropping carnival rides are not your thing, our carnival crafting warehouse has a wide variety of carnival themed party rentals that bring out the competitive side in anyone. Not to mention the fabulous selection of carnival prizes and goodies for all ages.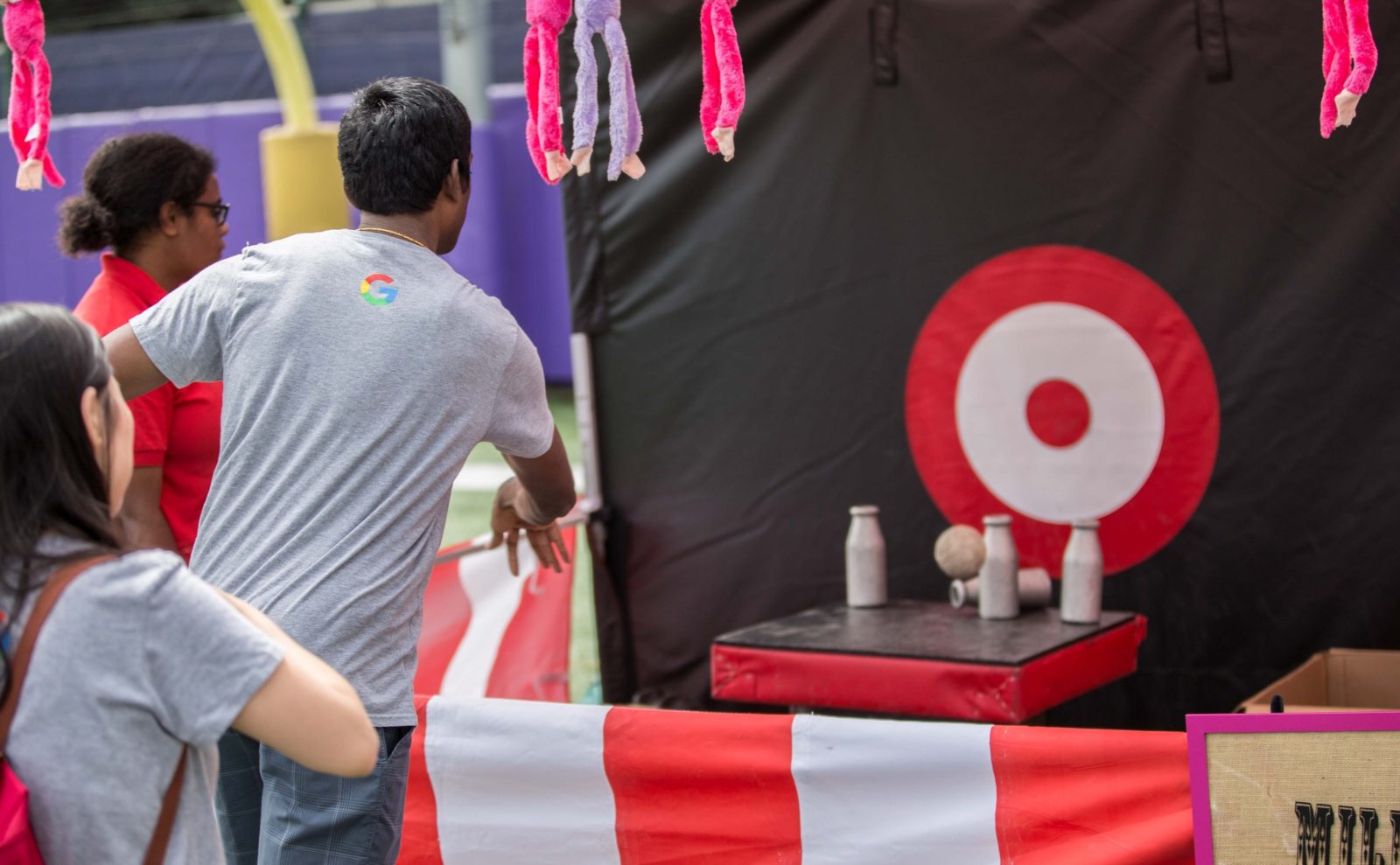 Explore our vault of eye popping carnival prizes that range from everything from giant teddy bears, crazy hats and glasses, noise makers, and fancy new gadgets of every kind. Want to give your guests something extra special? Customize your prizes to anything you want and watch the friendly completion between guests unfold.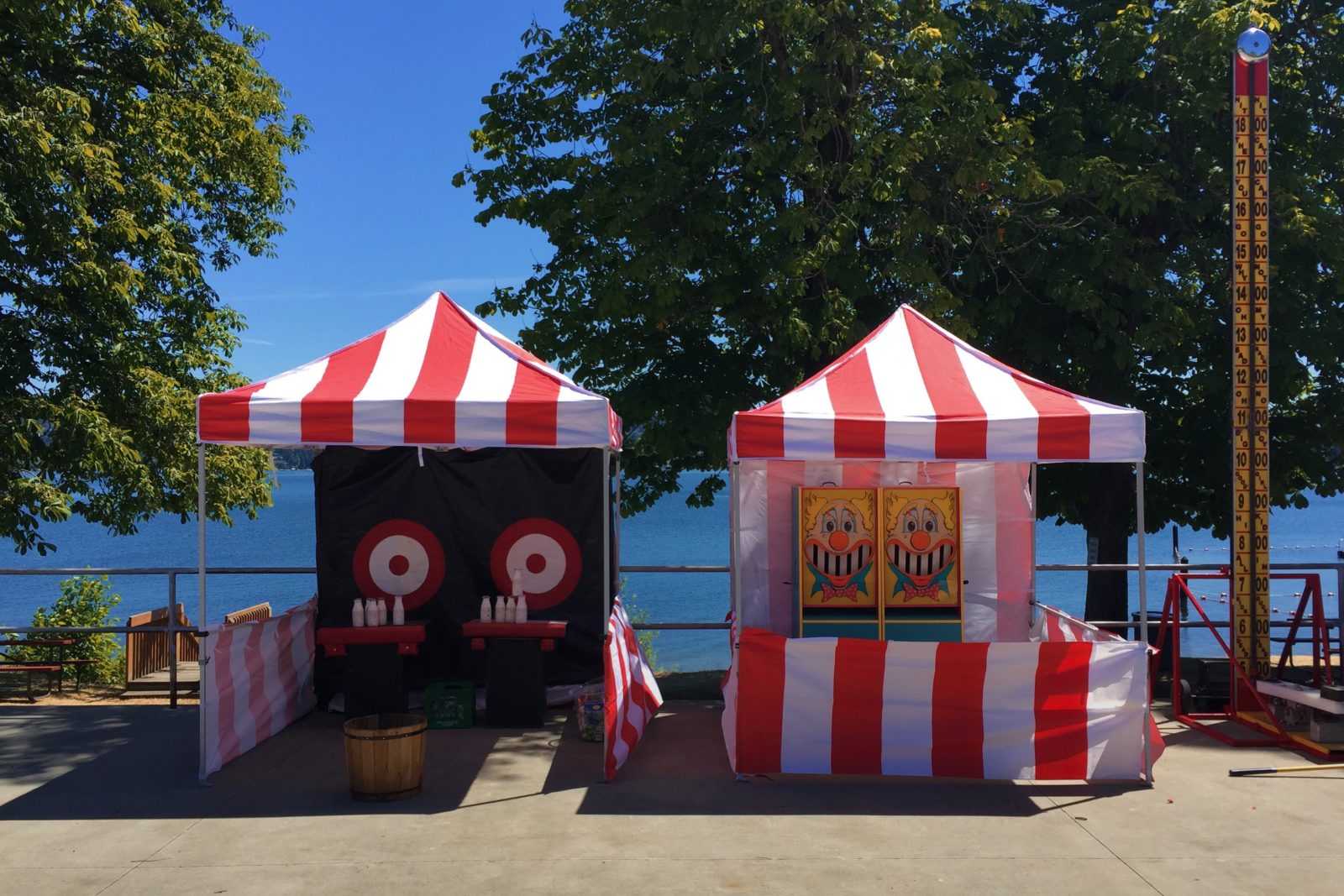 From the fun strength measuring High Strikers game, to classic carnival games like Dunk Hunt, Bases Loaded, Horseshoes, Monster Head, and Boulder Roller, there is something for every time of carnival goer and gamer.
The Ultimate Corporate All-Hands Event
All hands meetings whether at a large corporation of your start up down the street, they all thrive when every employee is engaged and on the same page. When all the members on a team are ready to listen and work as one, so much can be accomplished. However, in your run of the mill all-hands meeting, many employees will admit it's easy to tune out when every meeting seems to be the same.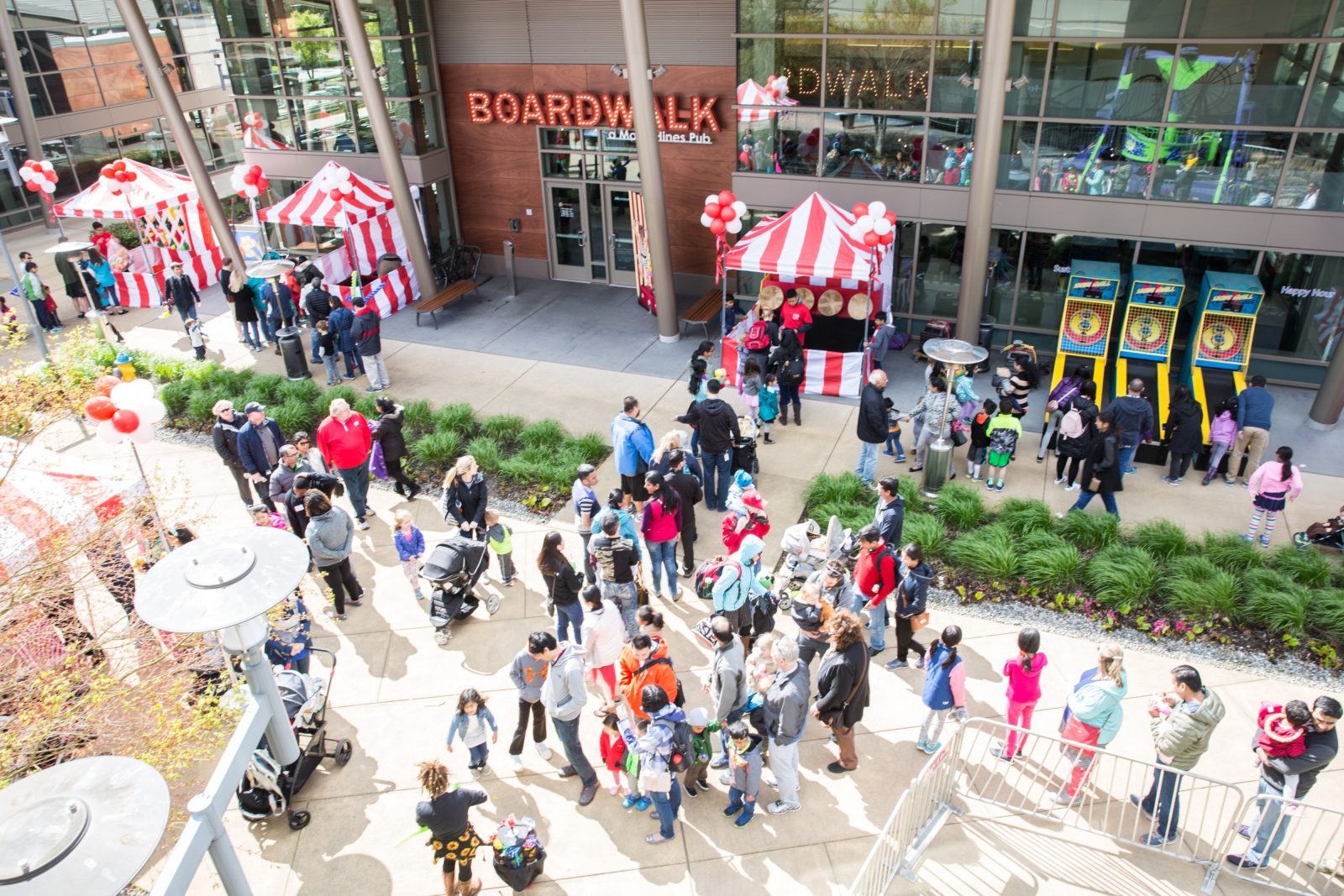 Give your team something to really talk about and shake those cobwebs of with a surprise carnival party at your next big all-hands meeting. During our three decades of working with some of San Francisco's most respected corporations and innovative start-ups, we have been able to reignite the spark at all hands meetings, and corporate conferences with customizable carnivals any time of the year.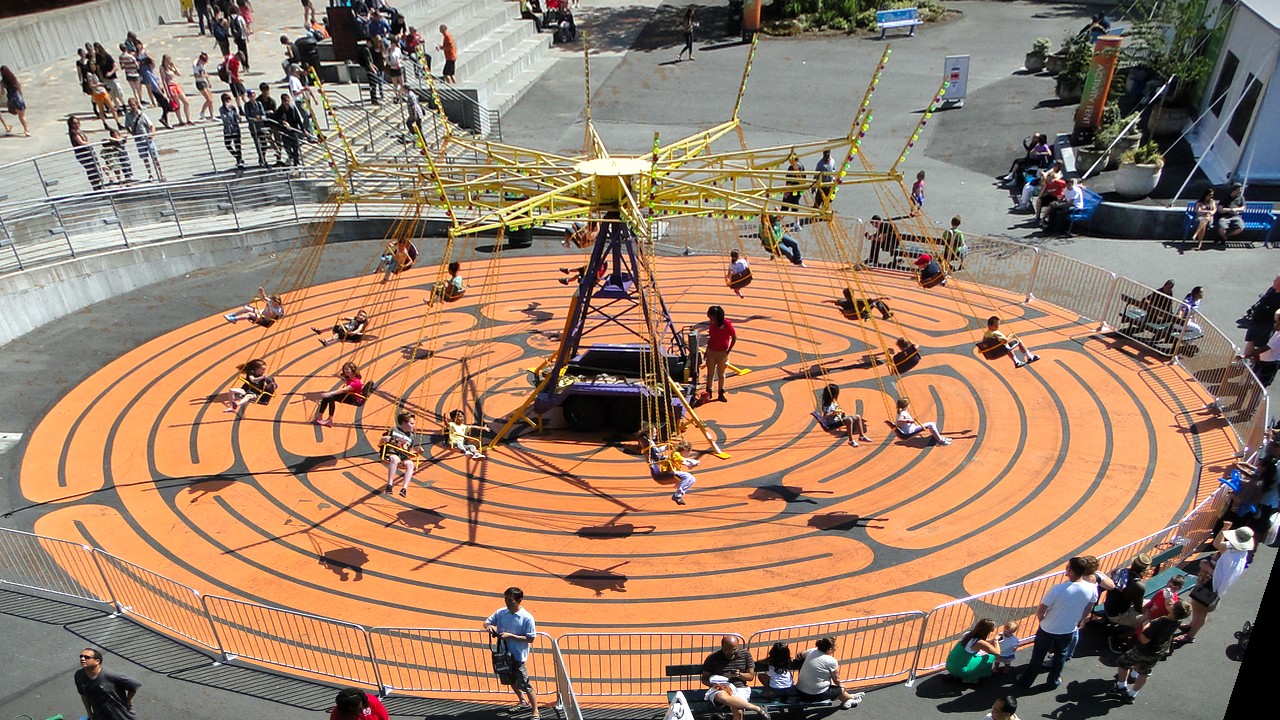 Laughter, Adrenaline, & Nostalgia Guaranteed
Carnivals are so much more than fun, games, and funnel cake. Carnivals are everything you need to help your office, fundraiser or networking event guests release pent up stress, get in touch with their inner child again, and overall have an escape where things don't have to be so serious. The need for engaged employees in the workplace is something that has become more and more urgent. Preventing employee burn out or tension in the office are all things that are common and occur in almost any workplace. Its been proven that the relationship between events and working environments has shown increased employee engagement, satisfies work life balance all while creating bonding opportunities for team members. The return on investing in your office culture through events has never been greater and more enjoyable. Whether its bringing people together over cotton candy and funnel cakes, or a ride on the gut- wrenching spinning gyroscope, its sure to be one your employees and team members will remember.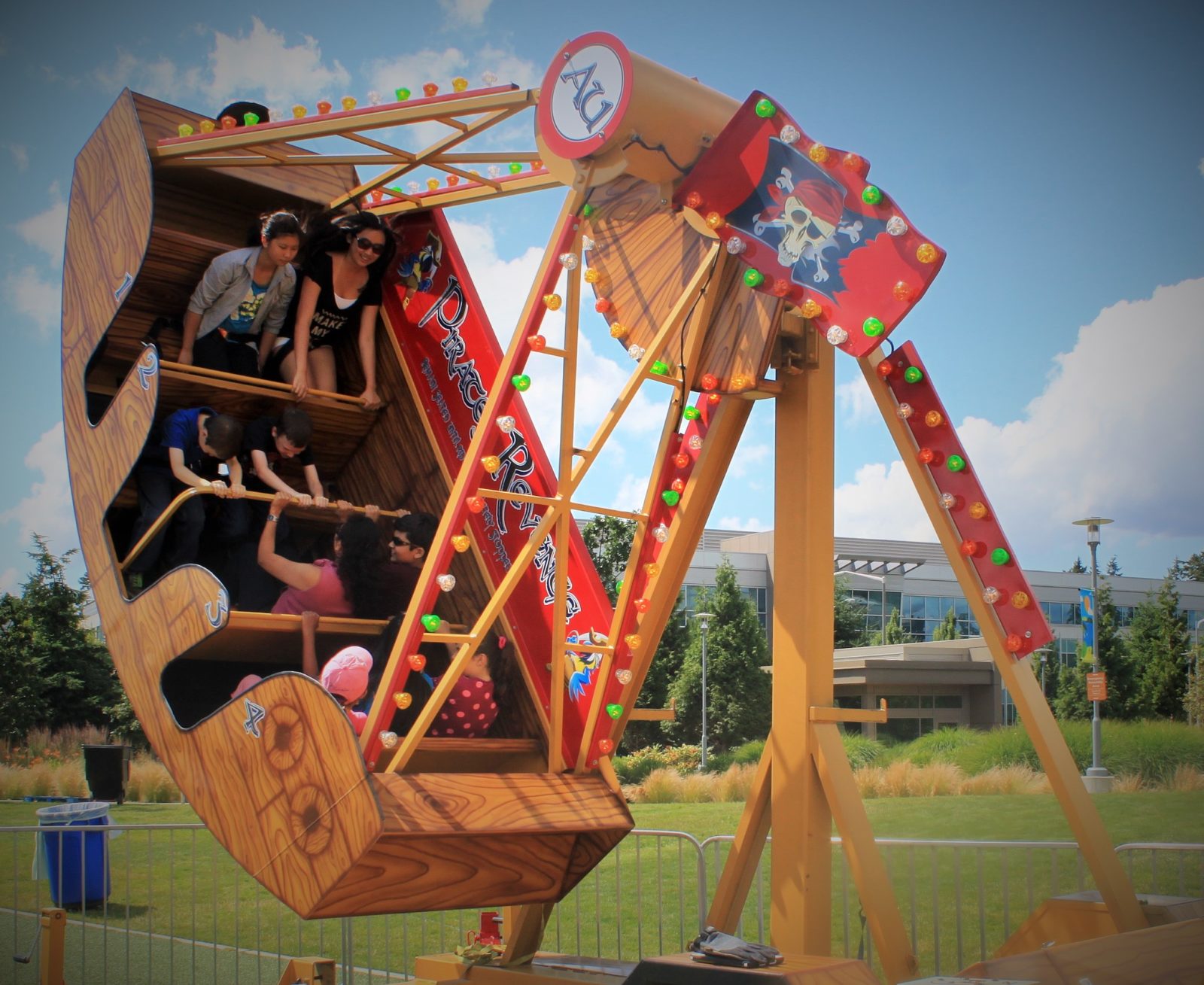 Professional Delivery, Setup, and Teardown in San Francisco
One of the most magical parts of the carnival coming to town for our clients is the disappearing act that our party planners perform each and every time with a creating bustling carnival seemingly out of thin air and then packing it all up and leaving the venue spotless in record time. Our carnival party planners have created carnival wonders big and small all-around San Francisco and the Bay Area.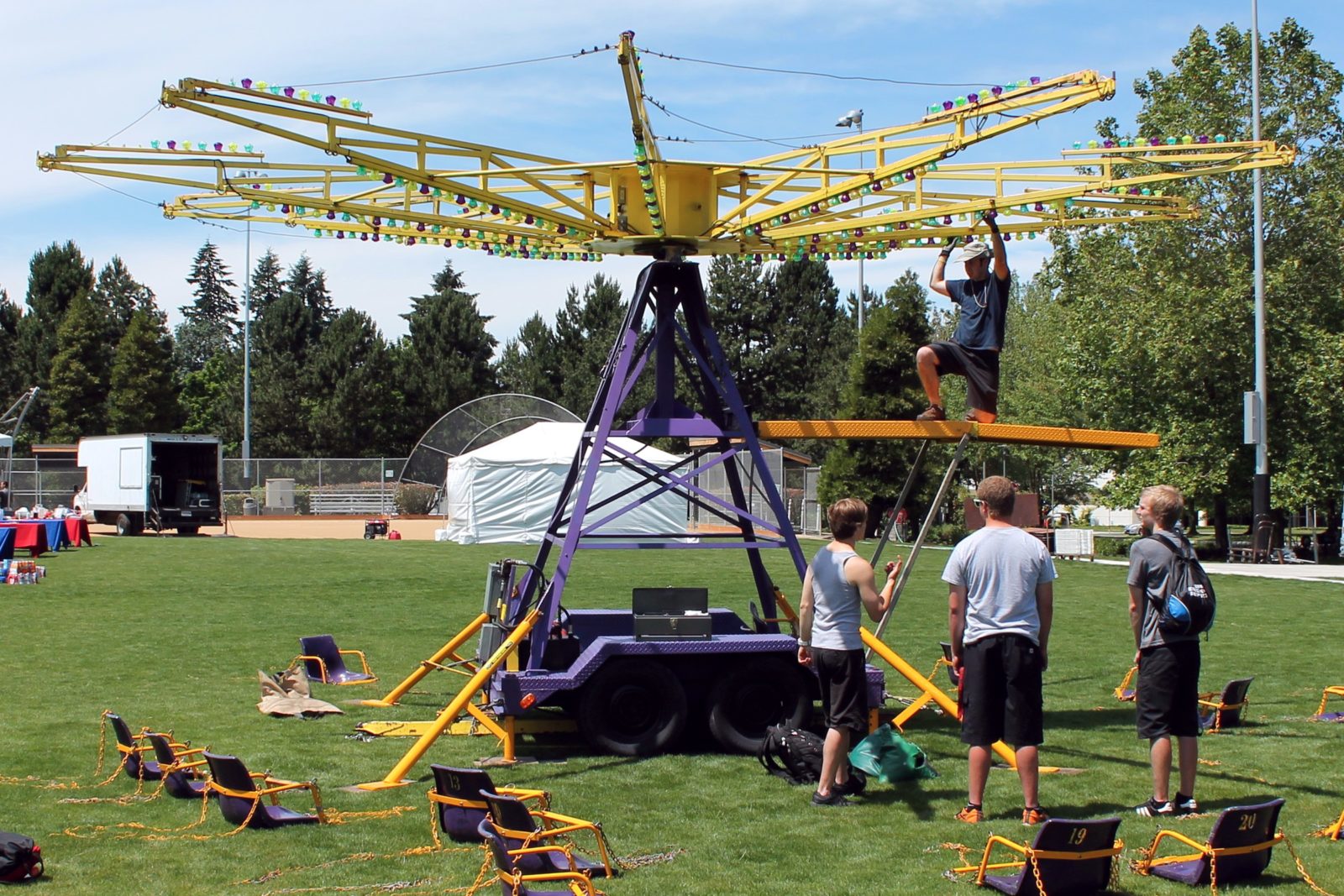 Whether you need a carnival for just a few hours or a few weeks our team of carnival creators have got you covered at just about any venue you can think of. Although the delivery, set up, and tear down may be speedy, our team makes sure to conduct rigorous safety checks, and test runs throughout the carnival process to guarantee the most carefree and safe carnival experience.