Not Your Grandmother's Inflatable Rentals
Inflatables bounce houses and castles have a near and dear space in many of our hearts as some of the best parts of being a kid.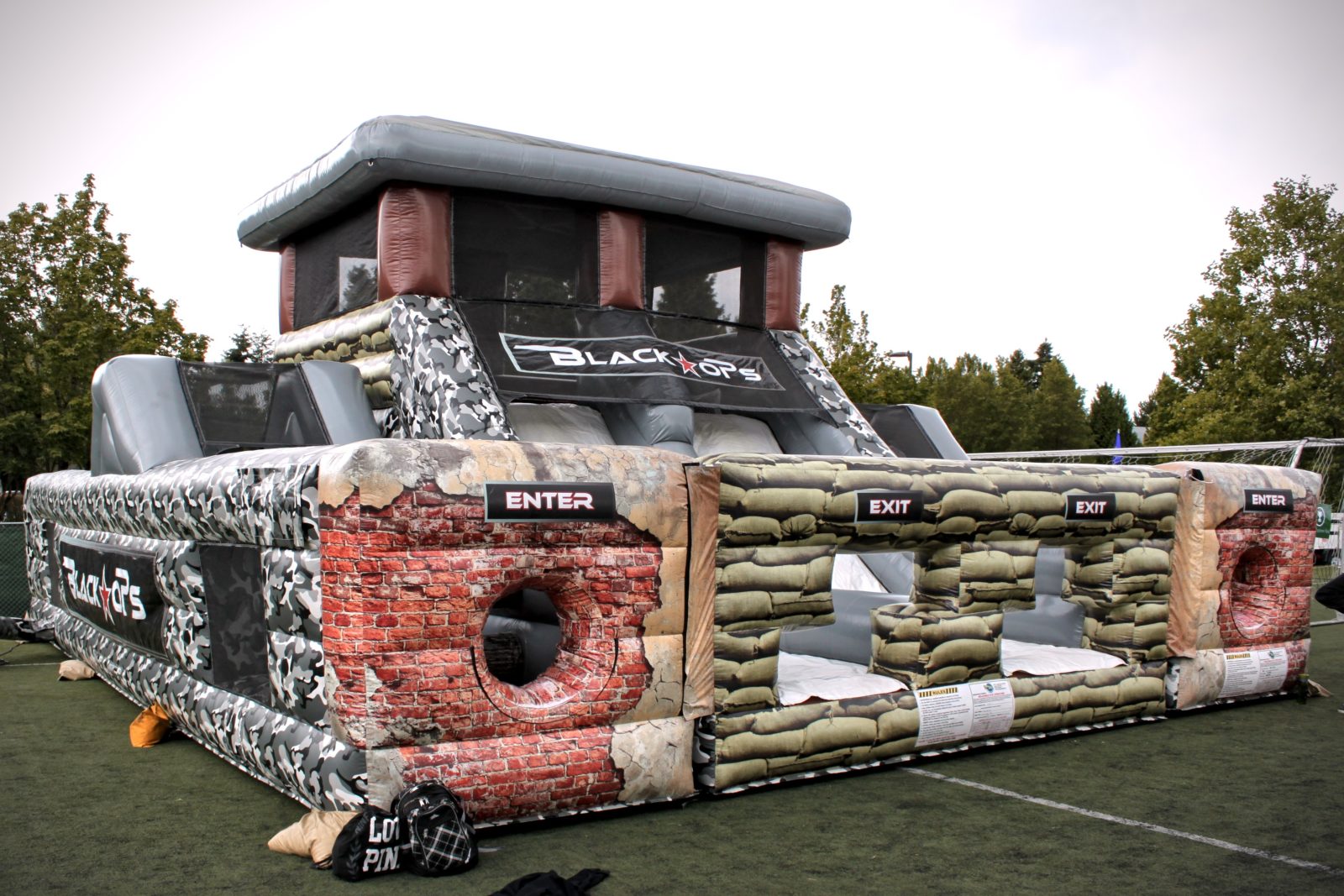 Today the joy of inflatable event rentals has certainly not been forgotten as there has never been more exciting and unique options for inflatable fun. Ranging from the classic and simple bounce house jumper that fills most of our childhood memories, to towering water slides, jaw dropping jousting areas, and obstacle courses, there is something for everyone to enjoy.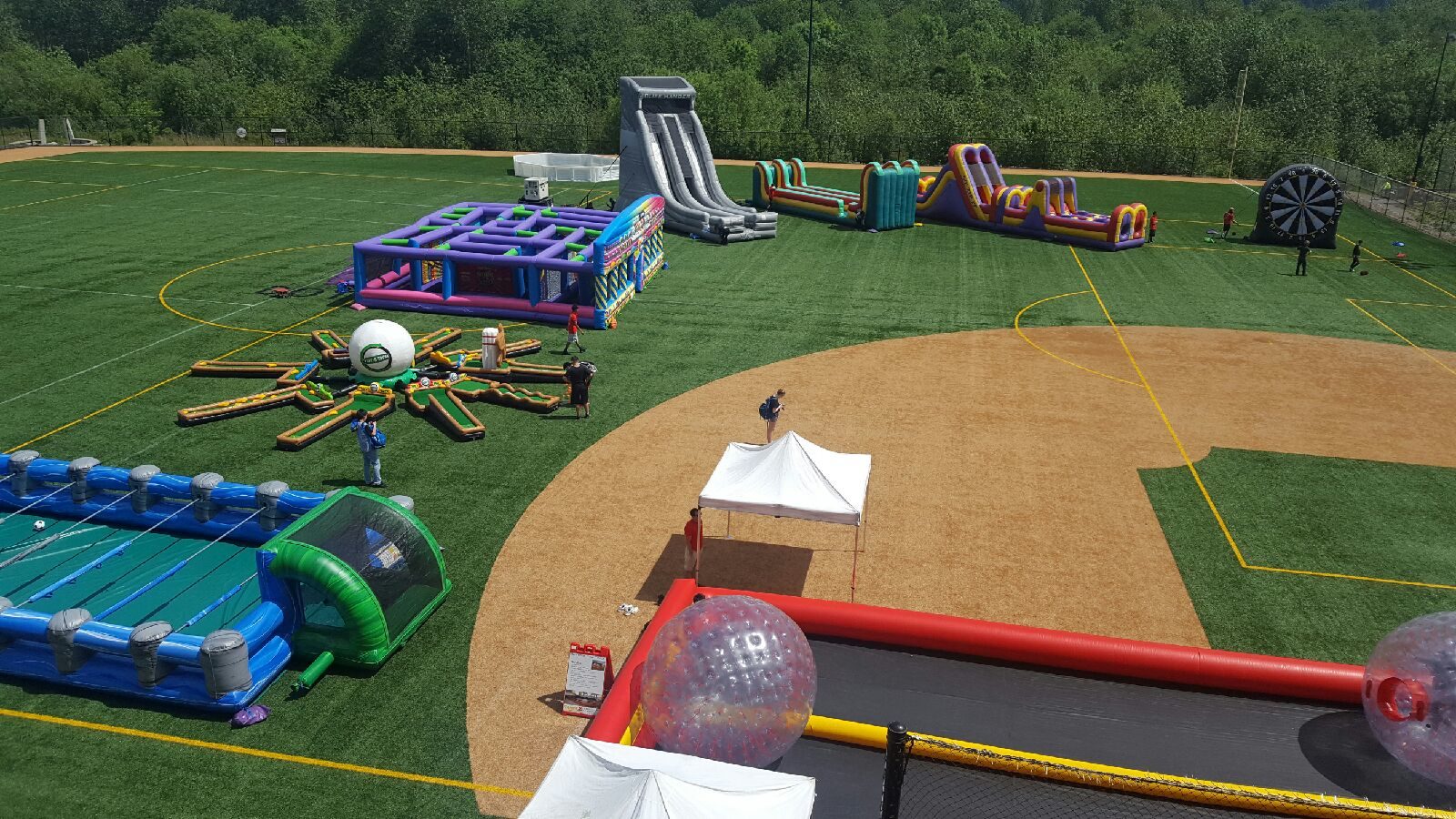 ---
A Dose of Adrenaline
There's so much more than meets the eyes with our vast collection of inflatable rentals to explore at your next outdoor event. From the familiar and casual bounce house rentals to exploring new heights with our Cliff Jump rental, the options are endless. With our Cliff Jump rental guests can climb to new heights and then take the leap into the unknown yet safe and fortified landing pads bellow.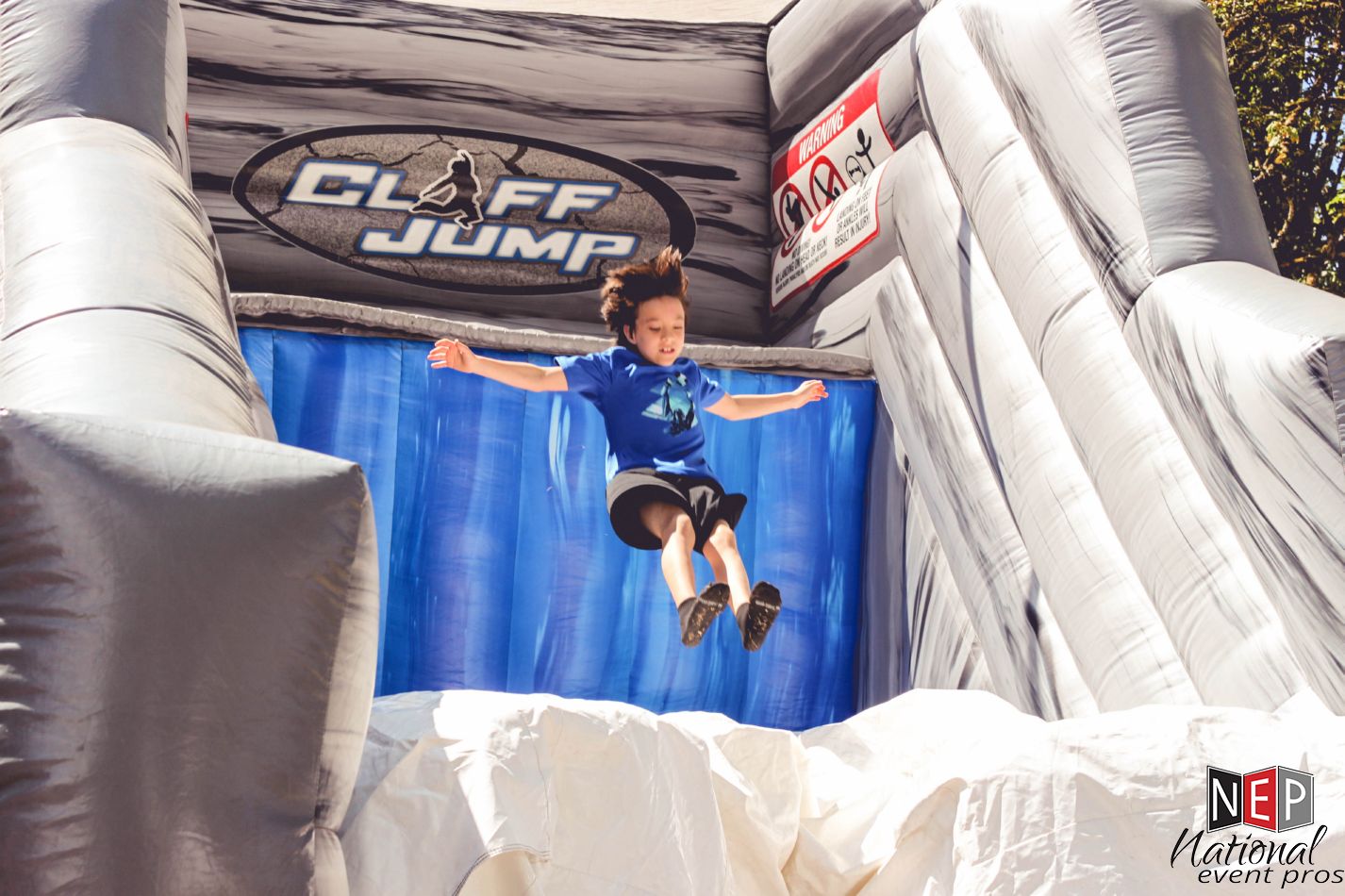 For the warmer months in San Francisco, our 100 foot-long Blue Crush Water Slide inflatable rental is throwback to some of the waterparks best slip and slide style attractions.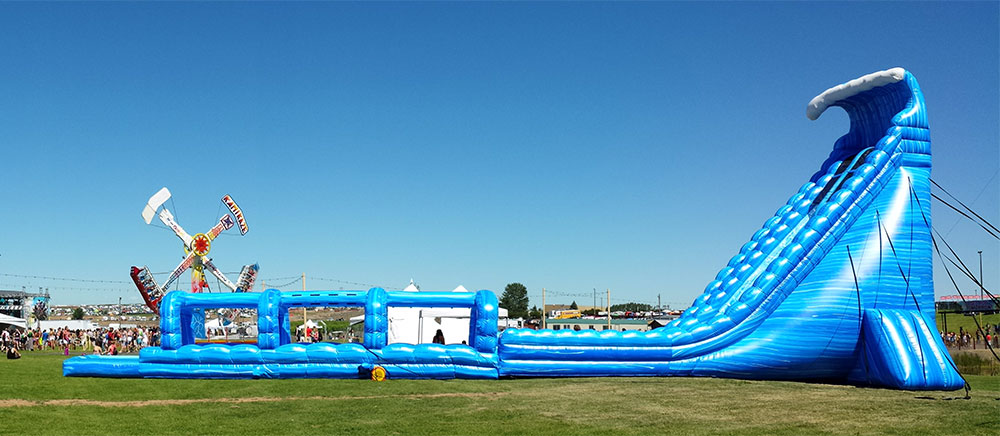 Whether your entertaining children or the inner child at your next corporate picnic, there is an inflatable attraction for everyone to explore and enjoy.
---
Good, Lighthearted Head to Head Fun
The joy of inflatable event rentals are now a joy that can be shared by all, even those who may have a slightly competitive streak in them. Our event rentals catalog not only has dozens of jumpers, bouncers, and slides, but handfuls of head to head inflatable activities as well. From Battling cages, basketball hoops, connect four, obstacle courses, and jousting stations, there is something to bring everyone together.
The classic Rock'em Sock'em inflatable rental is great for an inflatable jousting competition that requires guests to tap into their balancing skills as well as their head to head combat skills. This activity is almost as fun to watch as it is to experience first hand.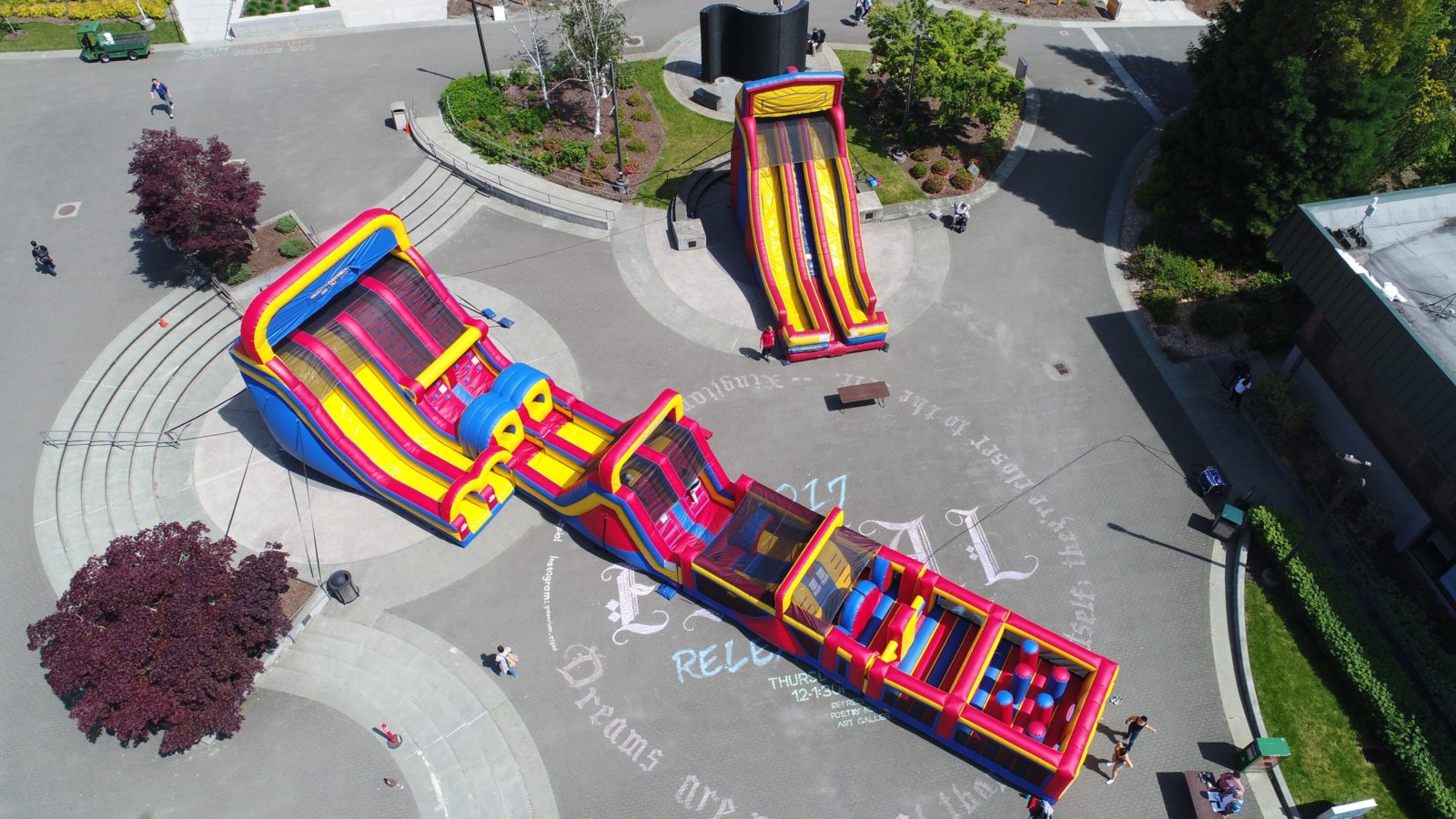 Another crowd pleaser that's equally as fun to be a spectator as it is to participate, is the inflatable Mega Obstacle Challenge Course. This massive maze of inflatable is sure to bring out the game show contestant in everyone as guests race head to head and against the clock for the best time.
---
Nostalgia Meets Innovation
Nothing is more nostalgic than the classic bounce house inflatable straight out of our favorite childhood memories. With the technological and manufacturing advances of today's inflatable market there has never been a time where innovation and nostalgia worked in better harmony then now. From firetrucks, elephants, space ships, trains, disco dance halls, to nautical themed waterslides if you can imagine it, there is most likely an inflatable version of it for guests of all ages to enjoy.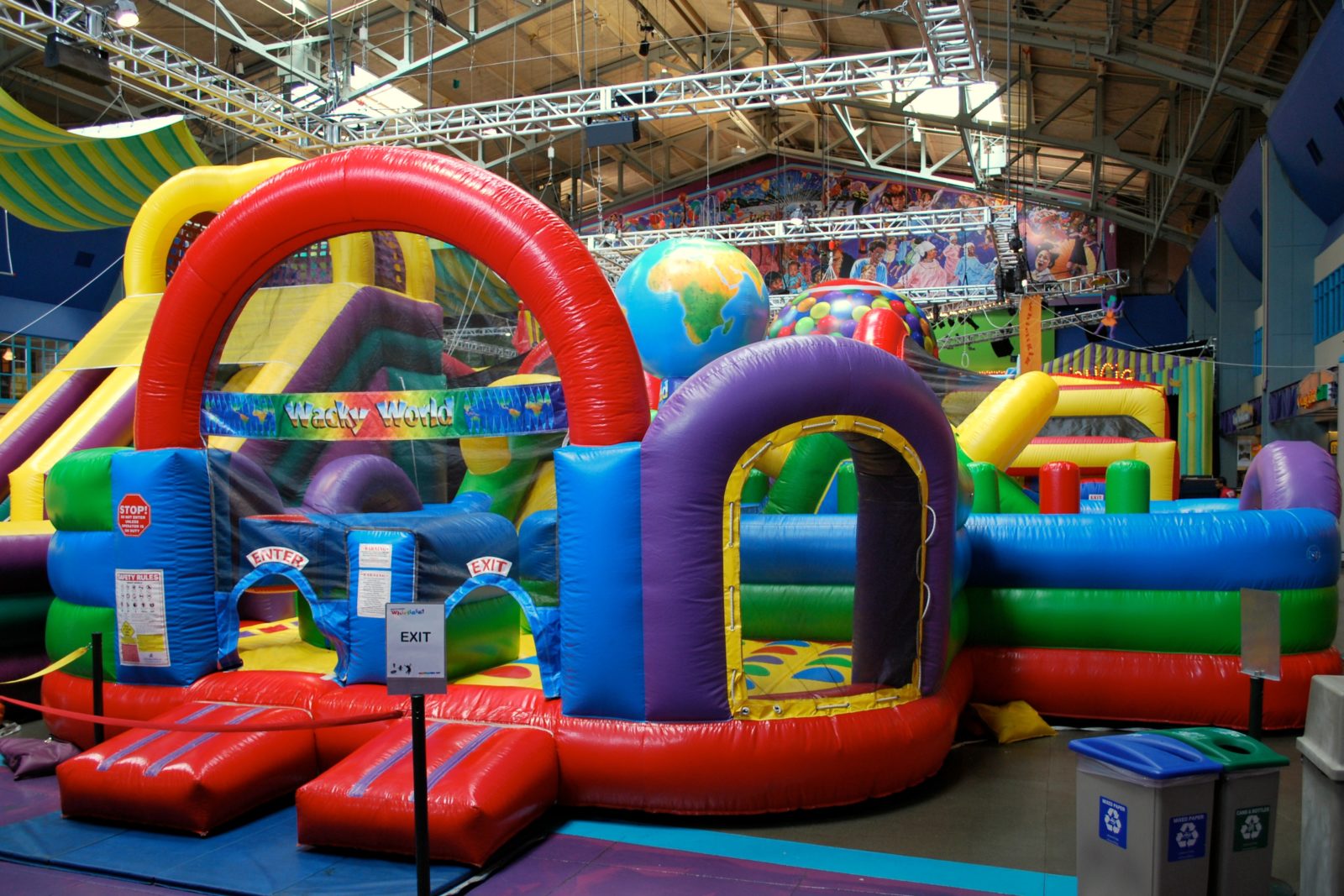 ---
Staffing for Inflatable Rentals in San Francisco
No matter the venue or the amount of inflatable fun you seek for your next event, we'll deliver on time anywhere in the Greater San Francisco and Bay Area, complete a robust quality and safety check, as well as consistent supervision and guidance for each activity. Whether you need a referee for your obstacle course or jousting set up, to a handler for the children's bounce house, our staff if there to keep things running smoothly at every turn.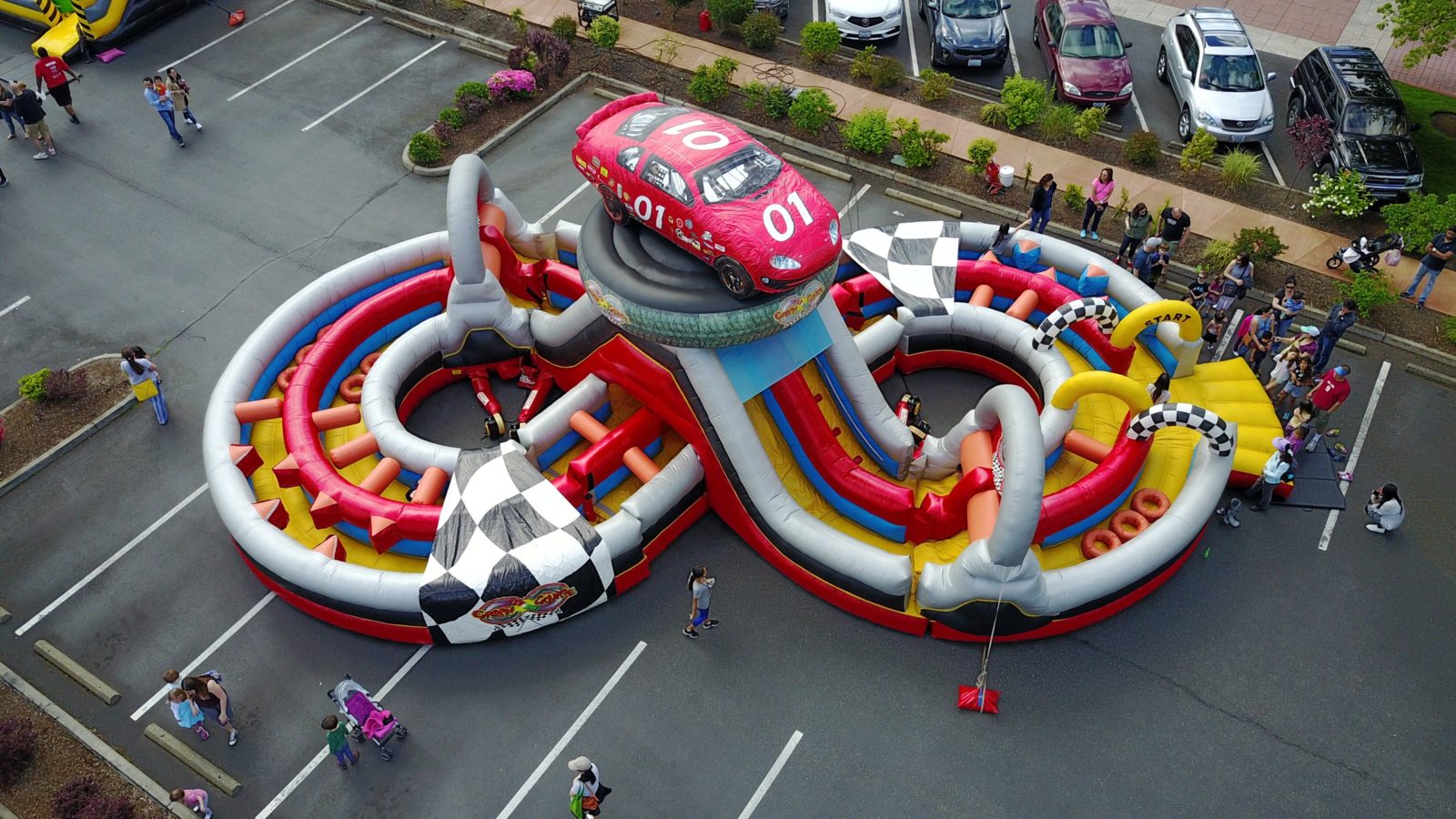 ---
Your Inflatable Event Rentals Questions, Answered
From everything to set up, tear down, supervising, safety checking, and permitting our inflatable specialists know each and every one of our inflatables like the back of our hands. For information on everything on weight restrictions, power and space requirements, and even insurance, there is an answer for any question you may have and our event planners will be on hand every step of the way.