Sky-High Mobile Entertainment
Take your corporate event, fundraiser, networking event, or even your next all hands meeting to new heights with our full-scale portable zip line event rentals!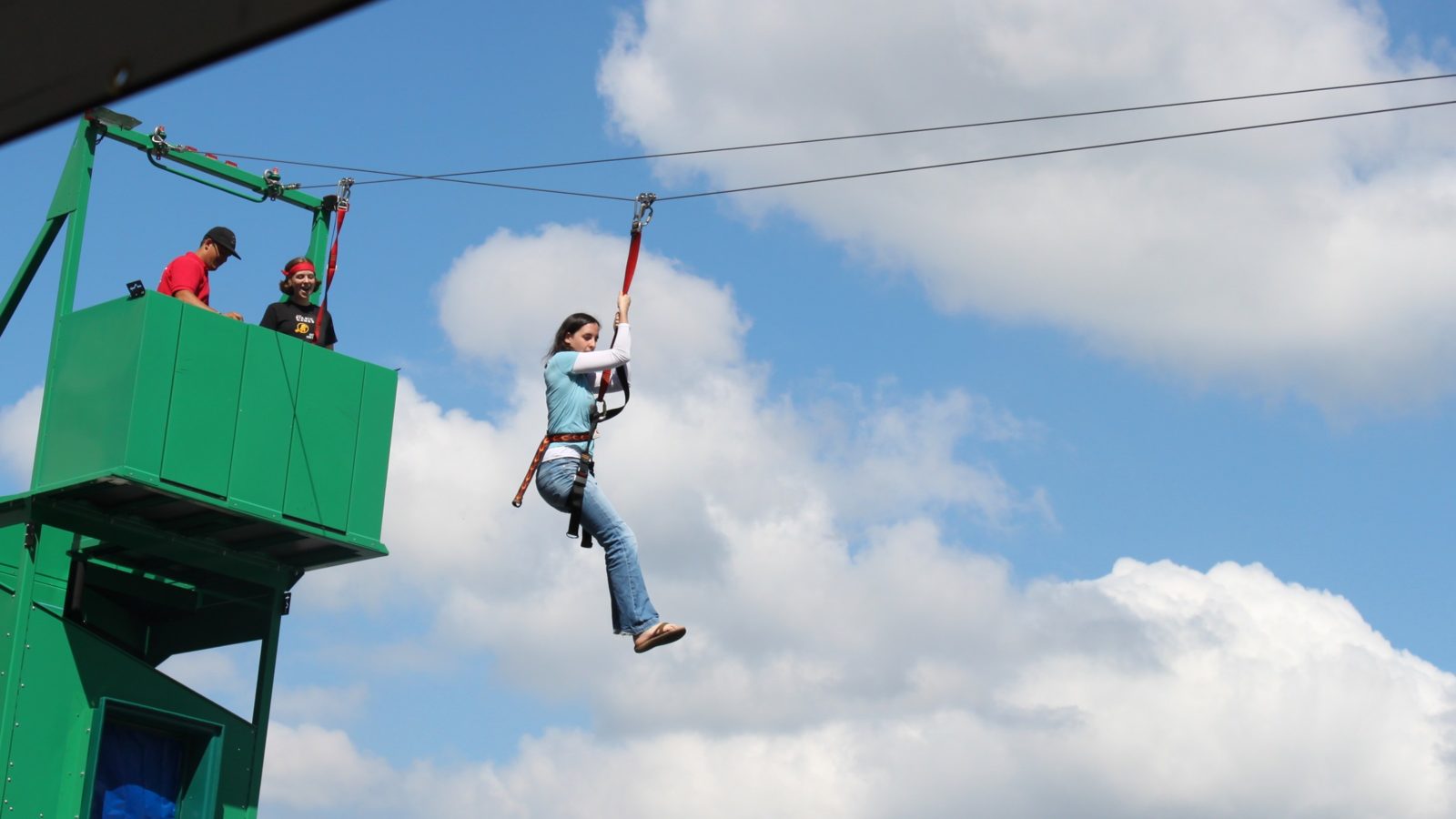 Located in San Francisco, is one of the west coast's only mobile zip line rentals, ours can entertain about 100 guests per hour, and requires open space of 250' × 20' × 34' and a 20A/240V electrical outlet.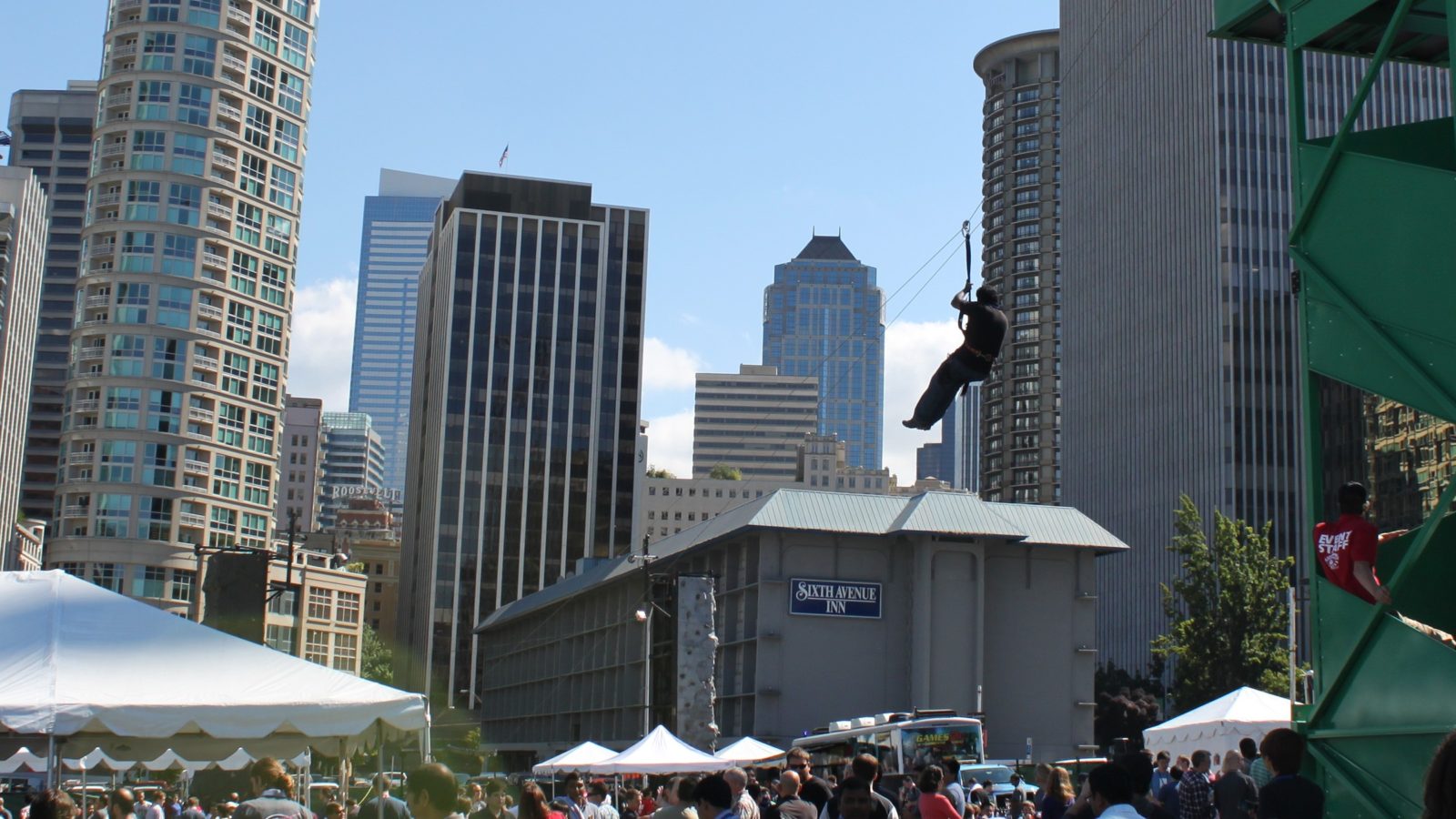 We've delivered our system to San Francisco's bustling up and coming startups, Fortune 500 corporations, blockbusting product launches, knock out conferences, and killer receptions all across the San Francisco and the rest of the bay area.
---
The Ultimate San Francisco Team Bonding Activity
Redefine what it means to bond with your team at your next all hands meeting, end of quarter meeting, lunch, or company picnic. Push the limits and get the adrenaline flowing with a surprise zip line adventure and watch your team create memories like never before. With the ever changing trends of staffing and hiring talent there is one consistent and critical factor to a strong employee retention rate at and organization: Employee Engagement.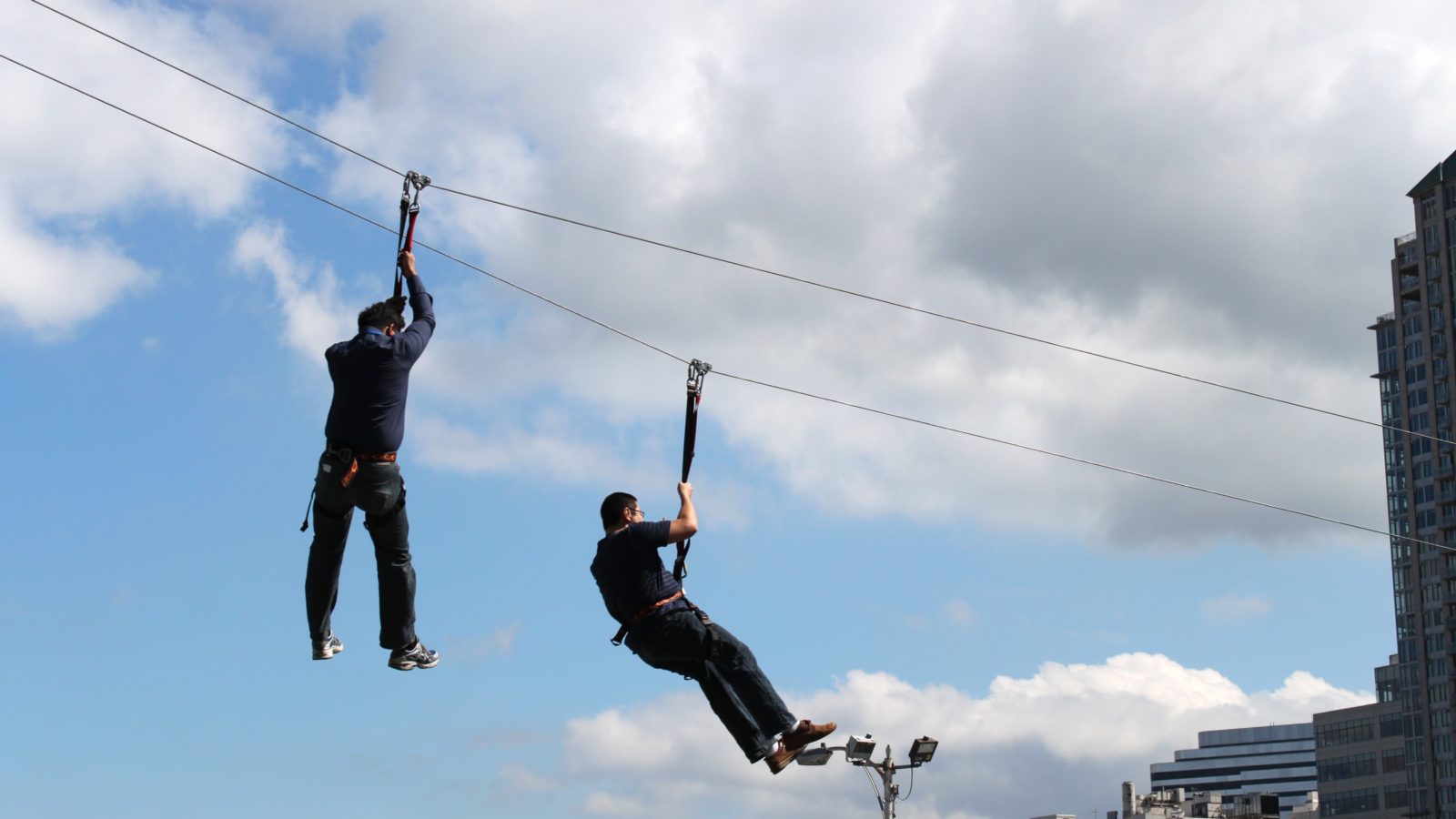 Developing a strong as well as engaging company culture is a constant and ongoing effort for organizations large and small, with more an organization changes or grows there will always be a need to get teams aligned and the formation of strong bonds between team members. What better team bonding exercise than pushing the status quo of the average office event. Take team members to new heights, literally.
---
The Life-Altering Power of Conquering Fear
A surprise zip line at your next meeting, corporate event, or launch party will undoubtedly turn heads and create some good memories between team members but there is the potential for so much than that with this particular rental item. For those who feel like they have been in a rut, or need something to satisfy the need push past one's comfort zone having a first ever experience on an adrenaline pumping zip line in a location of your choice is one of the most effective and unique ways of accomplishing that.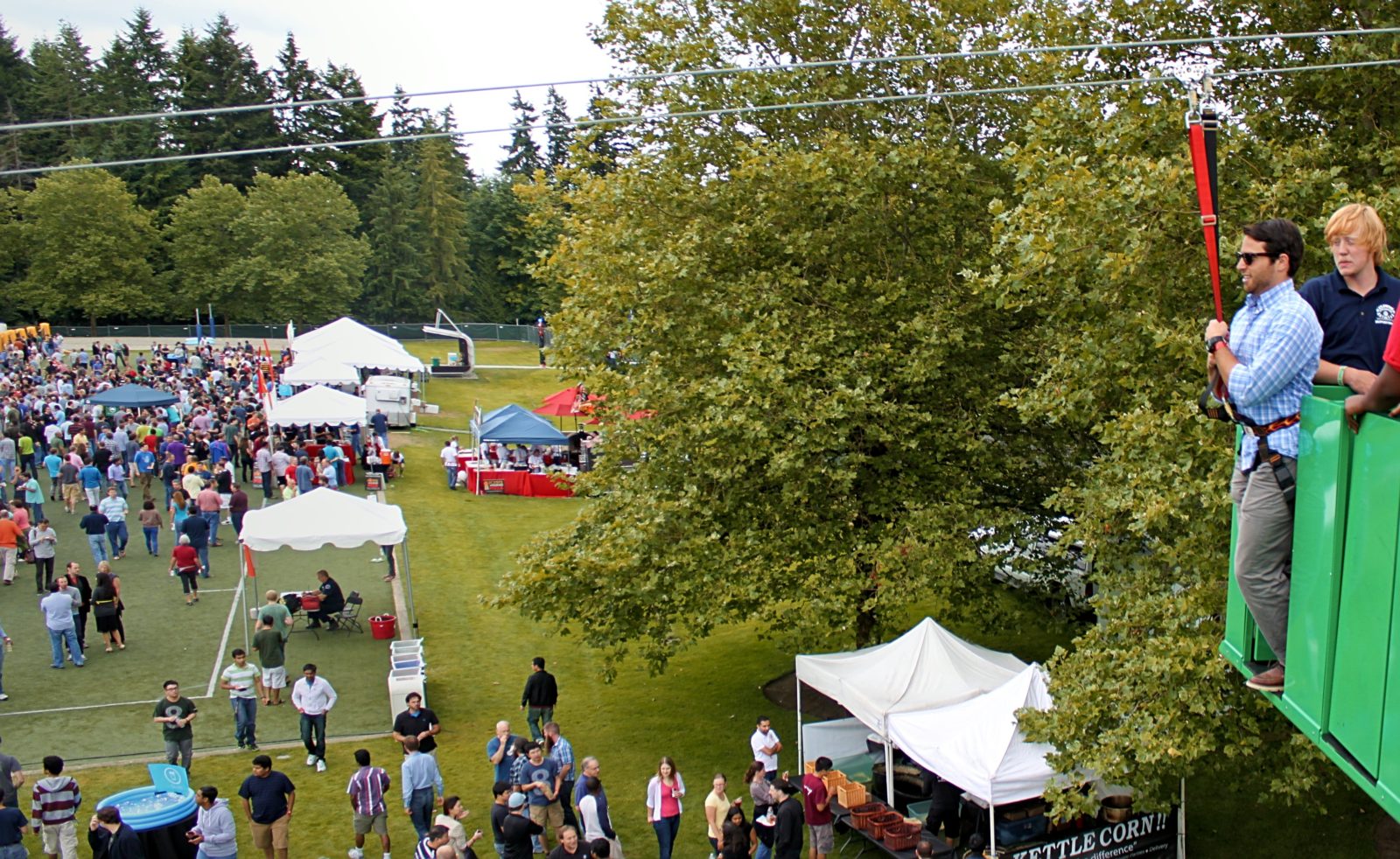 ---
Surprise Your Office with Outdoor Adventure
Up the office fun, not with a surprise pizza party or happy hour but with jaw dropping, adrenaline pumping, rocking zip line event rentals that can be delivered at any time perfect to surprise office members when they arrive to work in the morning or conference location.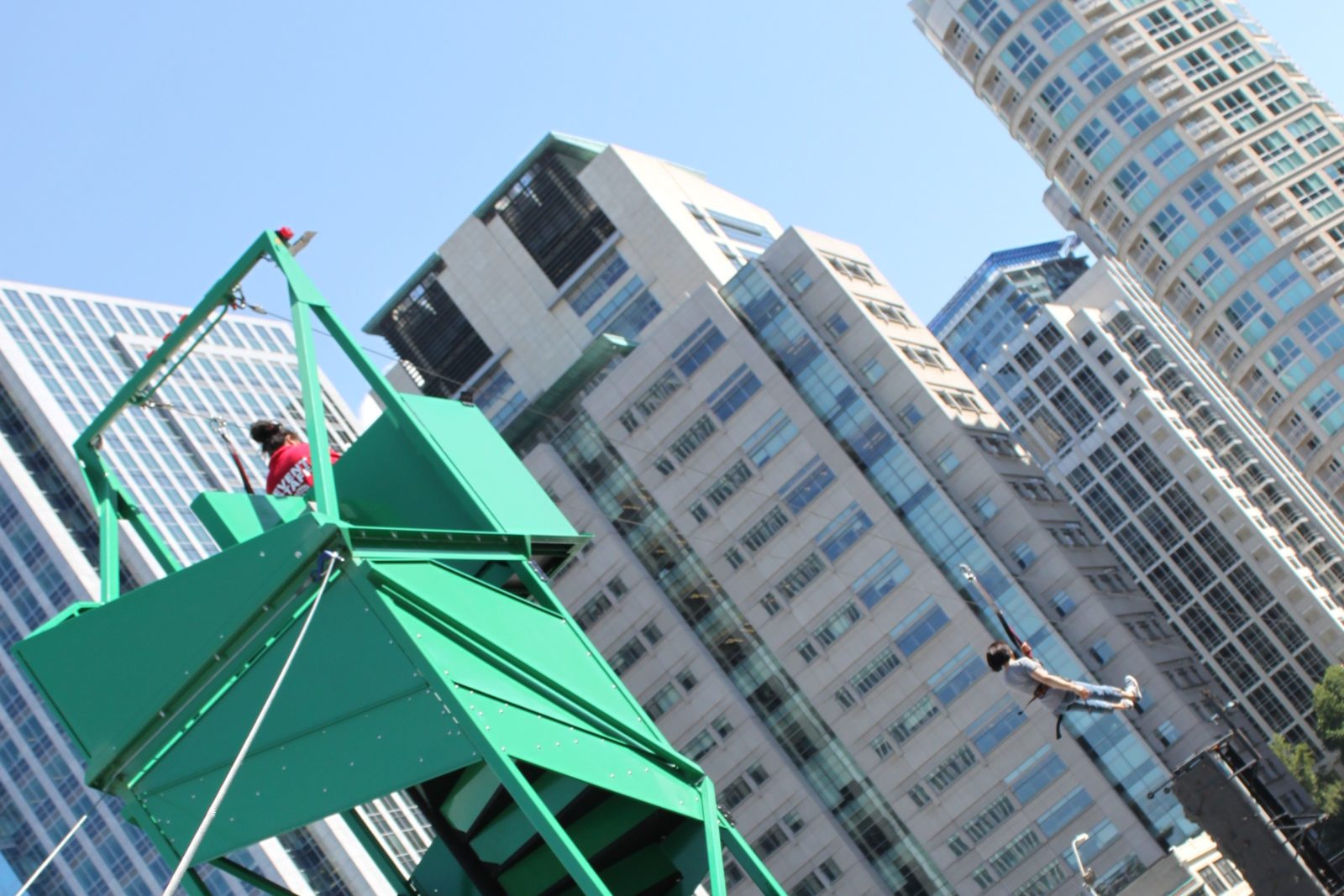 ---
Professional San Francisco Zip Line Event Rentals Delivery, Setup, and Teardown
There is not an event too far or out of the way for our delivery crew as we have delivered our systems to locations far away wide, big and small, up and down the west coast from Seattle, to Portland, to San Francisco and the rest of the bay area cheerfully and easily each and every time.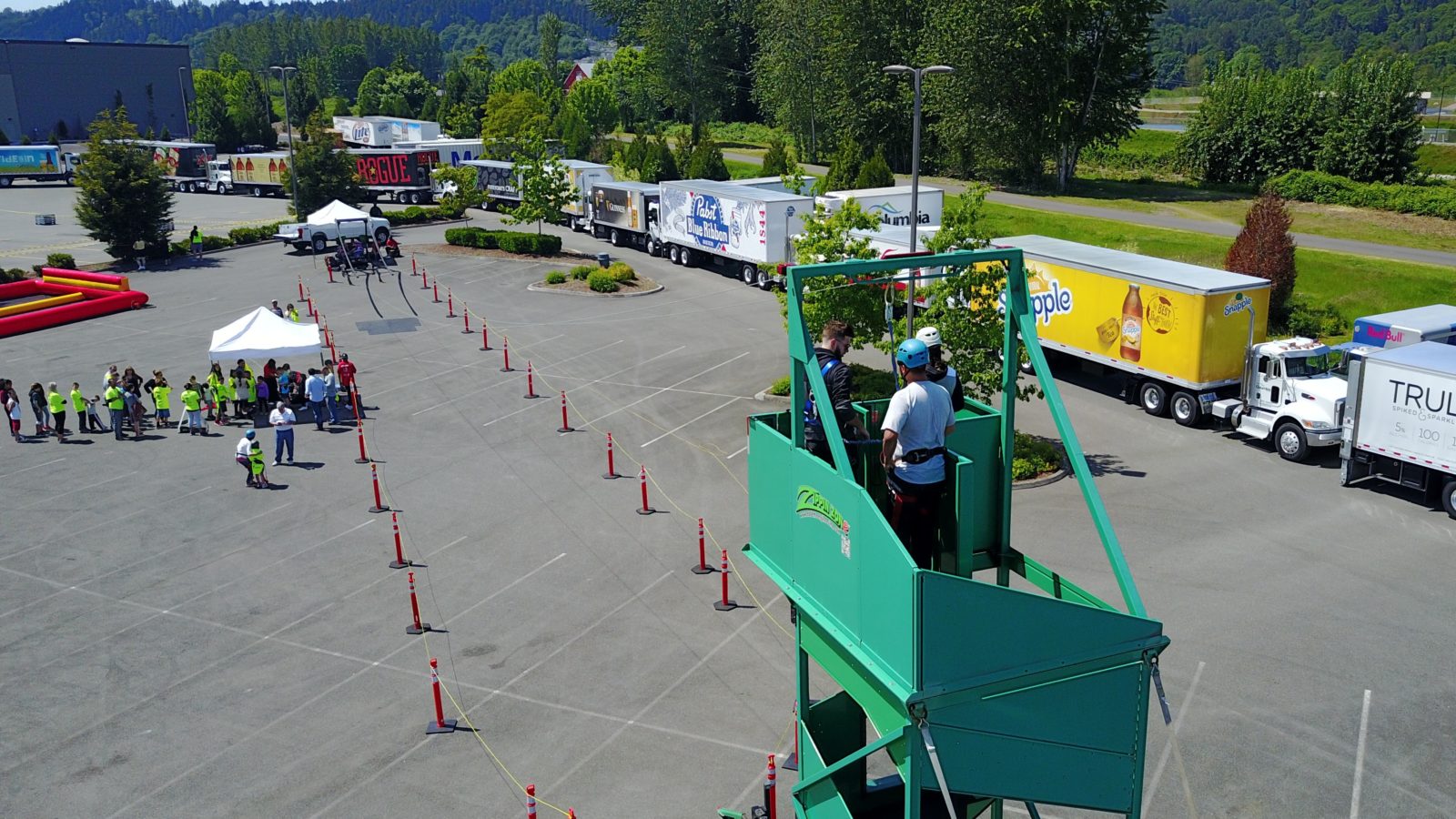 During the time of your rental whether it's just for a day or from a week, our system will not only come with seamless load in, set up, and tear down, but expert safety examinations, test runs, and experts watching and guiding guests every step of the way.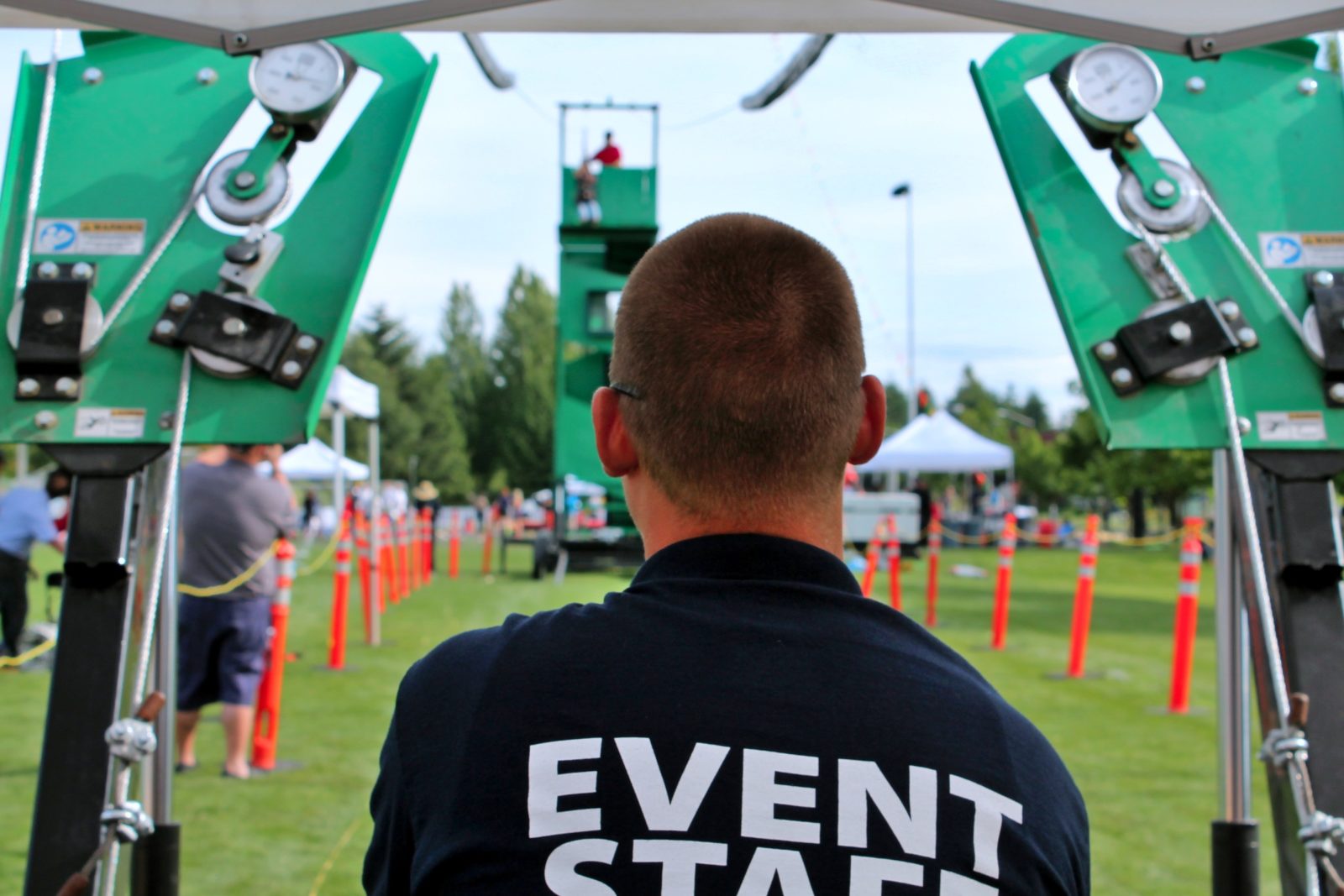 ---
P.S. Don't have 250 feet of space on hand?
If all this sounds great but you're not quite sure where in the heart of downtown San Francisco you will be able to fit 250 of zip line, don't worry and leave it to our San Francisco venue booking team. We have been delivering our massive zip line event rentals to company events, fundraisers, and holiday parties all around San Francisco for the last three decades.