A Full-Scale Carnival, Made to Order
The carnival is coming to town. Your town. At your event, at the time of your choosing. Our mechanical carnival rides are full-scale, full-fun, full-fledged rentals. And they're ready for your guests anywhere in the Greater Portland Area. From corporate holiday parties to high school dances and even large family reunions, carnival ride rentals have a way of bringing out the inner child in us all.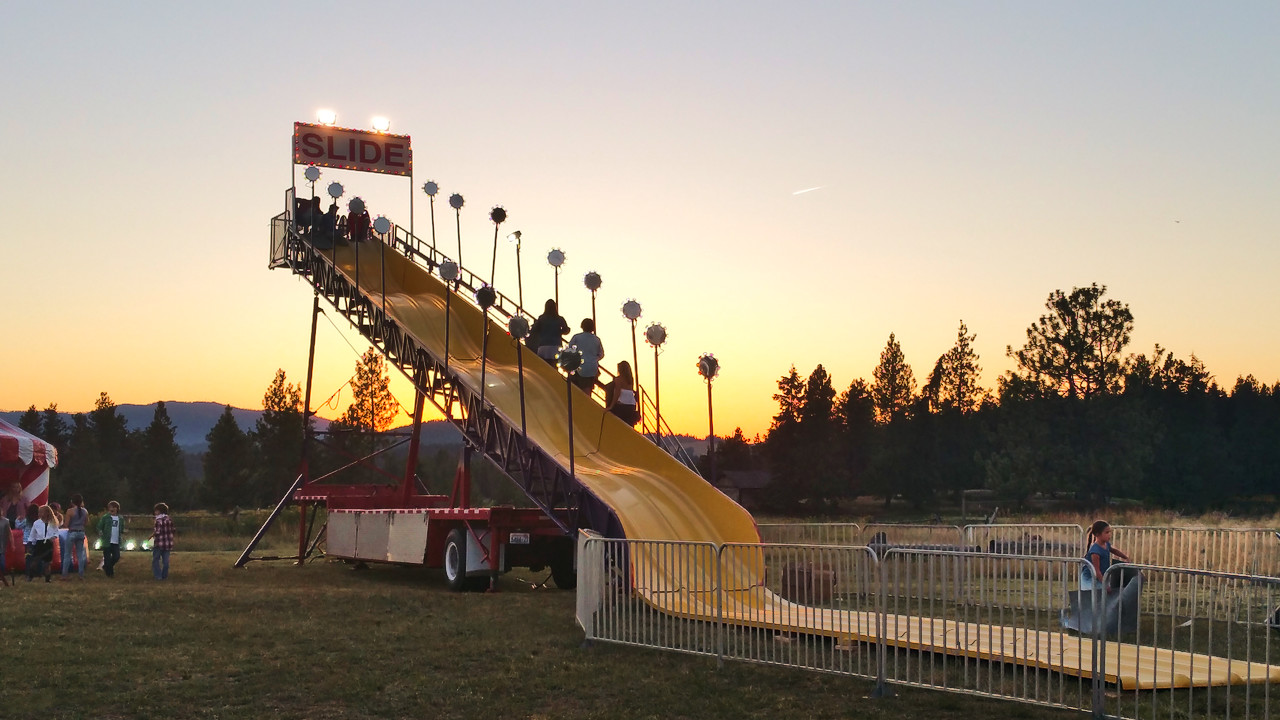 Our collection of mechanical carnival rides include 4-person gyroscopes that spin friends and colleagues into a frenzy,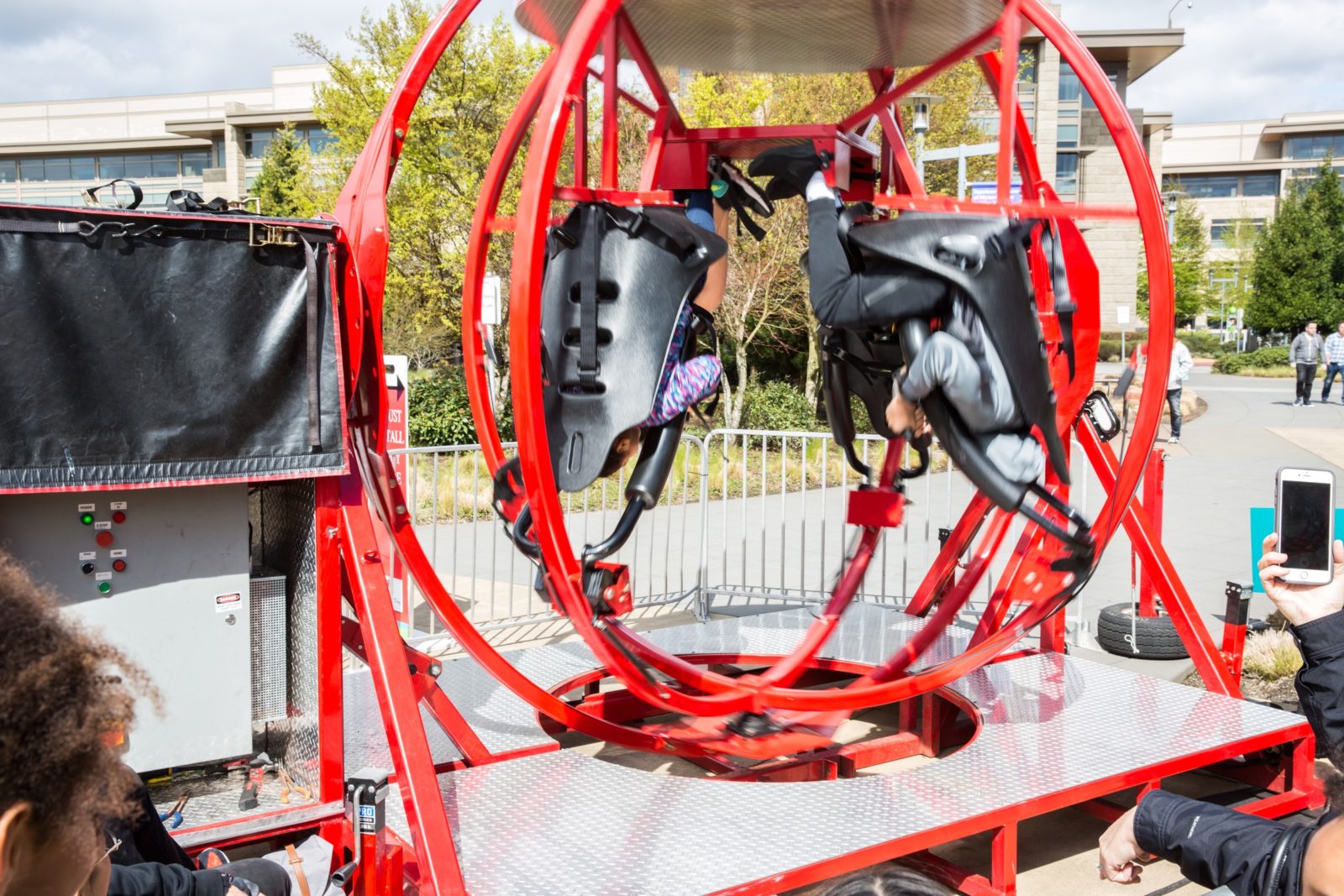 swinging pirate ships guaranteed to make your stomach drop, Ferris wheels that bring back memories of family vacations, teacup rides fit for a theme park, and trampolines that fling harnessed jumpers into the heavens. Each carnival ride rentals are hand-picked for maximum thrill.
---
Carnival Game Rentals, and Yes—Prizes
We know that thrill-seeking isn't for everyone. Or so we've been told. Sometimes, you just want to sit back, relax, and win a giant stuffed dog. So in addition to our mechanical carnival rides, our warehouse is also stacked to the rafters with theme carnival game rentals for the most competitive of guests, not to mention the eye-popping prizes that draw crowds from yards away.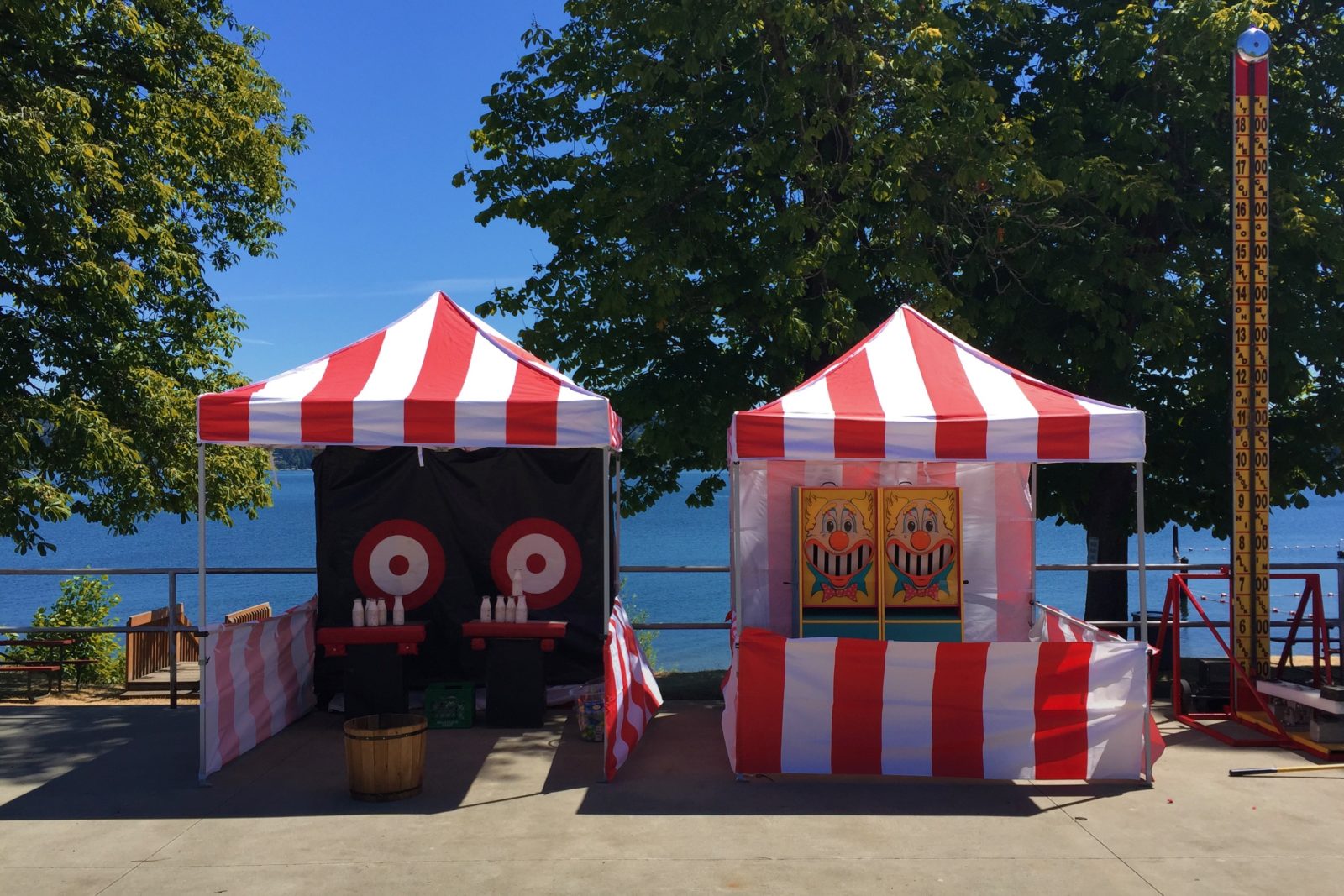 High Strikers (our giant hammer carnival game) challenges the strong to slam a hammer to a platform and measure their strength by the ringing of a bell. Boulder Roller features two parallel, arched bowling lanes that guide a bowling ball over a hump but send it right back if too much force is applied. And for those who need a more simple collection of tabletop games, our easily transportable carnival game rentals include Monster Head Knockdown, Horseshoes, Duck Hunt, and Bases Loaded. Each carnival game rental requires skill, and each delivers a thrill.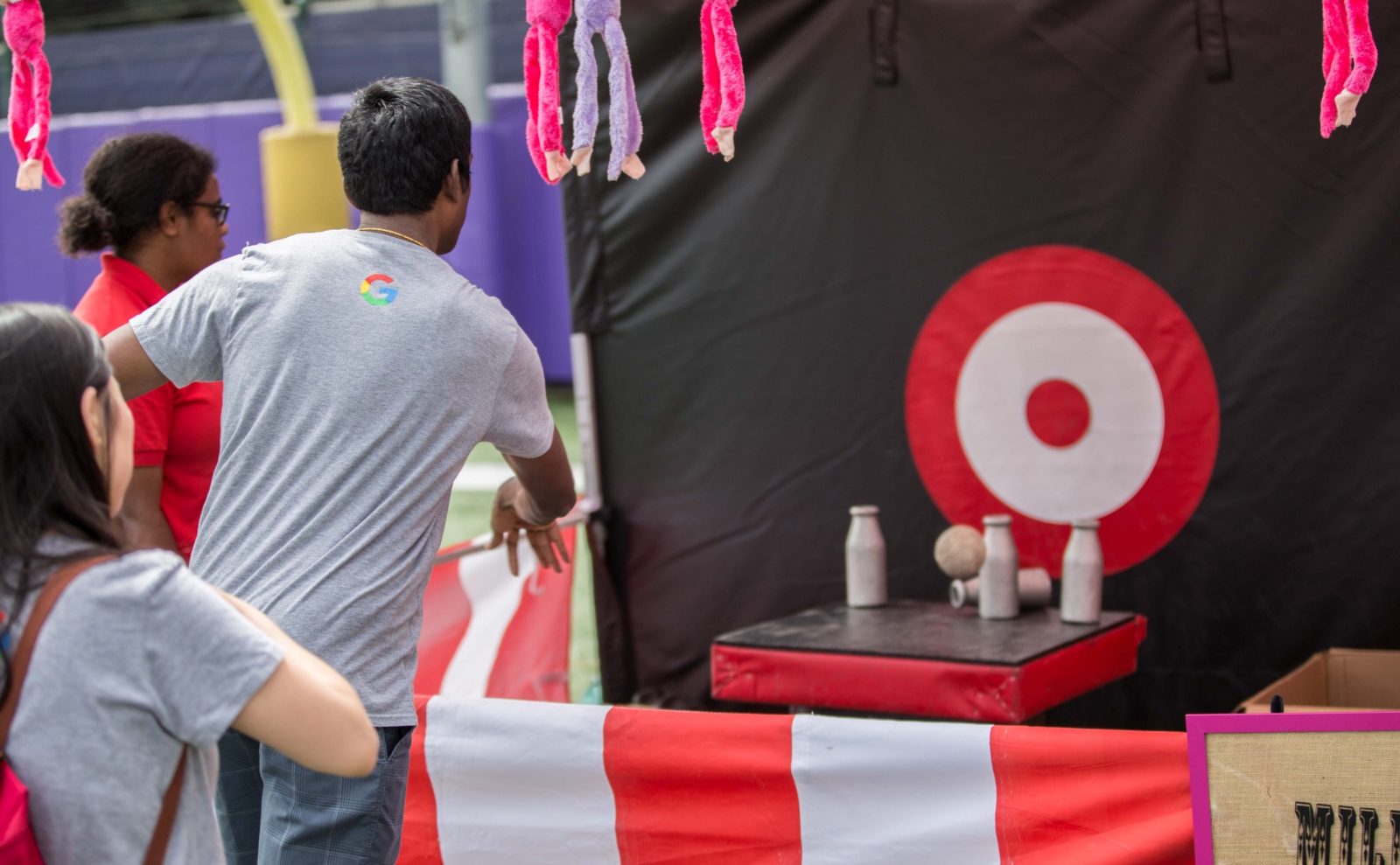 When your lucky guests hit a winning streak, our vault of carnival game prizes will send them off with bragging rights in hand. Stuffed animals, sticky hands, and gadgets, galore. Looking for something a bit more custom? Our event planners can source custom prizes to fit any event vision.
---
The Ultimate Corporate All-Hands Event
Portland-area corporate gatherings are rarely anything to write home about. But we know from experience that such a diagnosis need not be the case. During our three decades of service to some of Portland's most respected corporations, we've delivered a lot of rides. Rides that spin, rides that swing, and rides that drop. But there's one thing that we deliver to every gathering, regardless of what is ordered: adrenaline.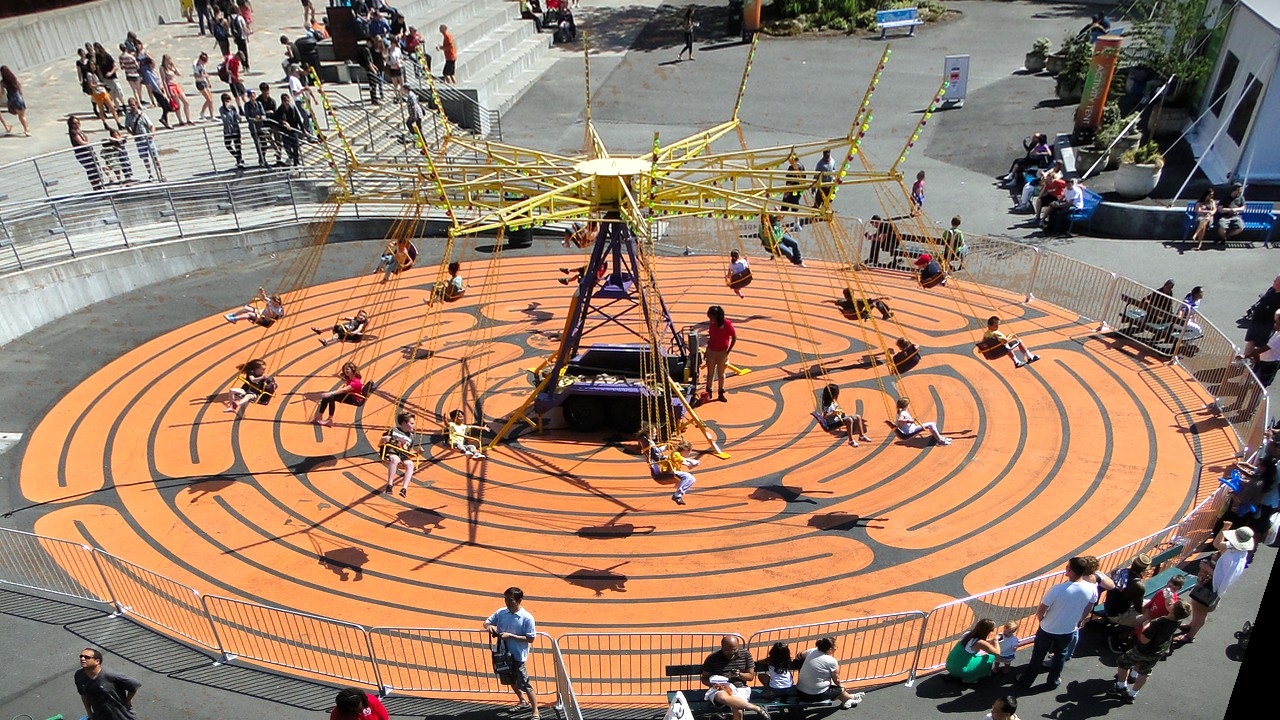 Few attractions can infuse such thrill and excitement into a gathering of accountants, software engineers, or nursing staff like our giant slide. Or the laughter that ensues when guests pile into the swinging, plunging Pirate's Revenge ride. Carnival rides are the perfect addition to a company all-hands meeting; a welcome moment of levity amidst big vision and long to-dos. Or if you're feeling especially generous, the carnival could be the main attraction.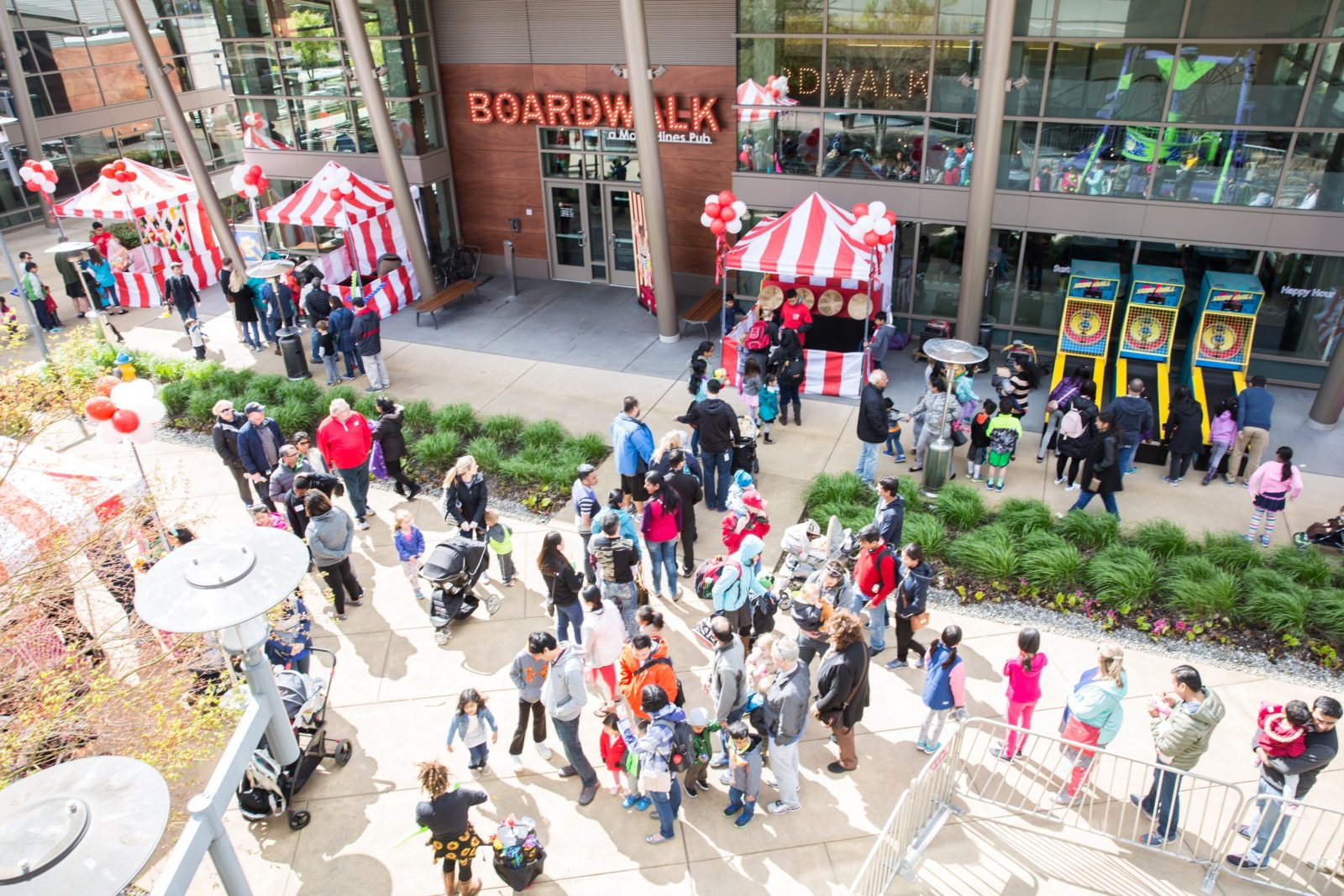 Picture this: your employees are told they have to attend a company-wide meeting at 3 pm on a Friday. Sighs fill the office. But the location is suspect: the parking lot. When they arrive, carnival ride rentals are everywhere. Serious topics, gone. The weekend, officially begun. Isn't it time that your corporation got a little less corporate?
---
Laughter, Adrenaline, & Nostalgia Guaranteed
Carnivals aren't just fun and games. Well, they are actually. But they're more than that. Carnivals are statements. For a corporation, a carnival communicates that employee morale is a priority. That connection between employees and enjoyment of work is worth investing in. Rides unlock something in adults. They act as a reminder of childhood, a license to laugh, and scream. The freedom that adrenaline-pumping rides unlock can have a real impact on creativity.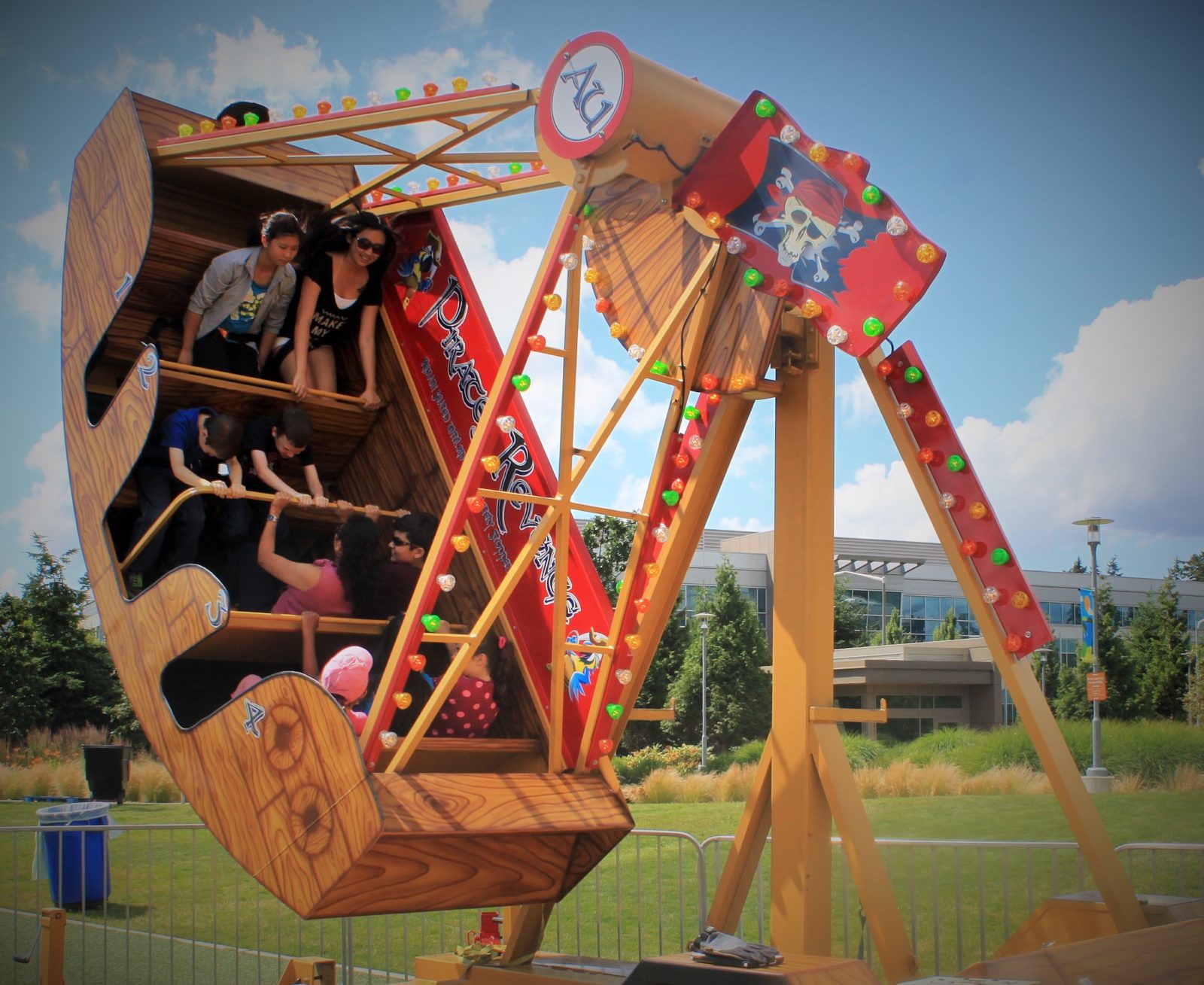 It's almost a guarantee that employee morale gets a boost when the carnival comes to town, and that camaraderie between team members will grow stronger. After all, shared experiences have a way of uniting people. And when that shared experience is a gut-wrenching trip in a spinning gyroscope, what an experience it is.
---
Professional Delivery, Setup, and Teardown in Portland
If you're like most of our customers, as you've been reading about our collection of mechanical carnival ride rentals, you've likely been asking one question over and over. "So, they build full-scale carnivals for a day and then tear them down?" Exactly. And happily. We bring our carnival rides to events all around Portland. Upon arrival, our carefully vetted and meticulously trained operators construct your ride, one piece at a time.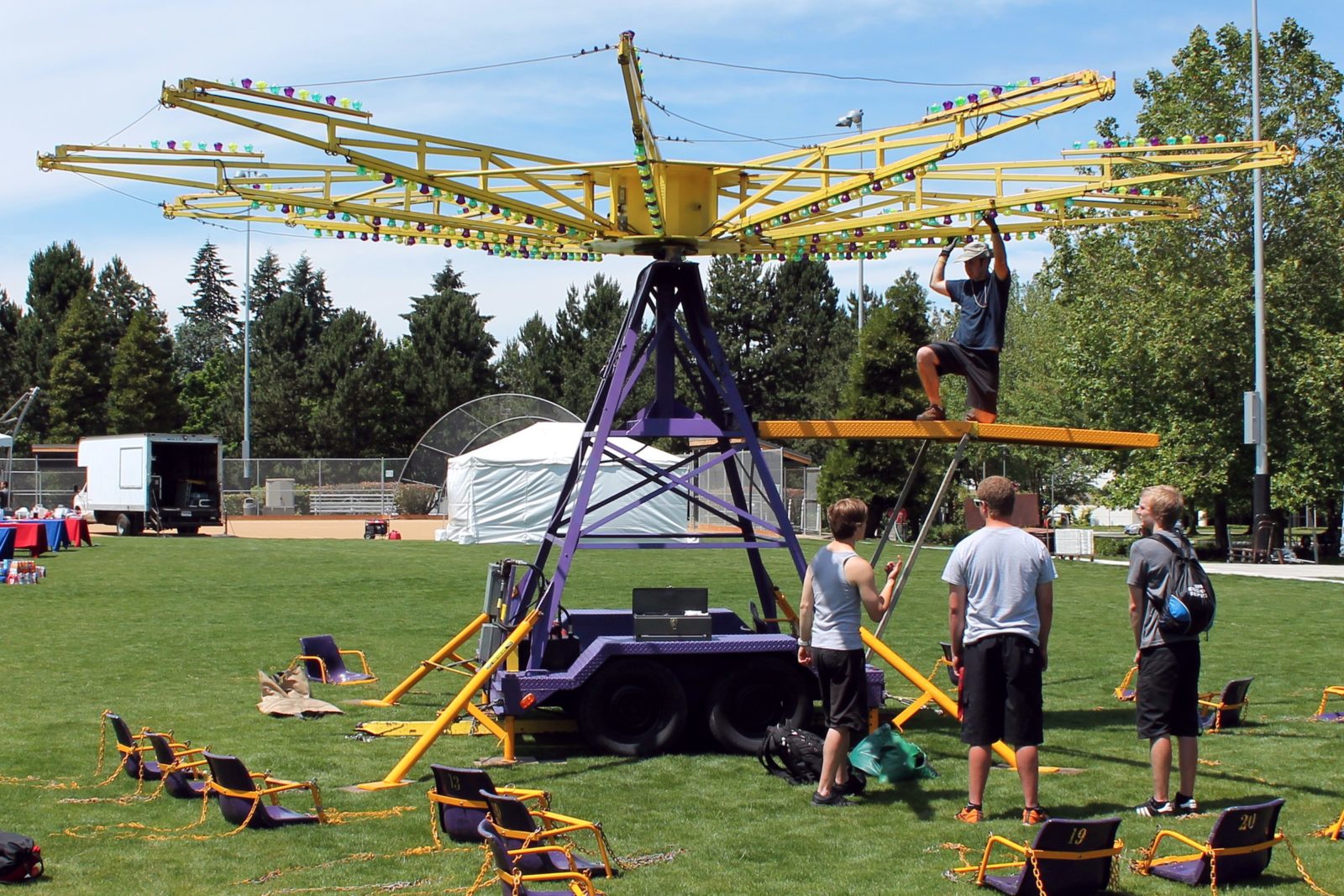 When setup is complete, a careful quality check is begun. Then the ride is open for business, managed by a perky member of our staff. When the fun and games are finally over, we'll tear down the structures and cart them away, being careful to adhere to your venue's specifications and schedule. In other words, we handle everything. Your assignment? Showing your guests a grand ole' time.