Not Your Grandmother's Inflatables
You can see them from the parking lot, and you can hear the thrill from a mile away. They mark the skyline with bold, primary colors. And they draw the attention of grandchildren and grandparents alike. They are inflatables. And they've never been better. If you only equate inflatables with bounce houses, you're in for quite the surprise. The variety of inflatable slides, water slides, castles, and obstacle courses available to event planners today is enough to knock the air out of you (No pun intended.)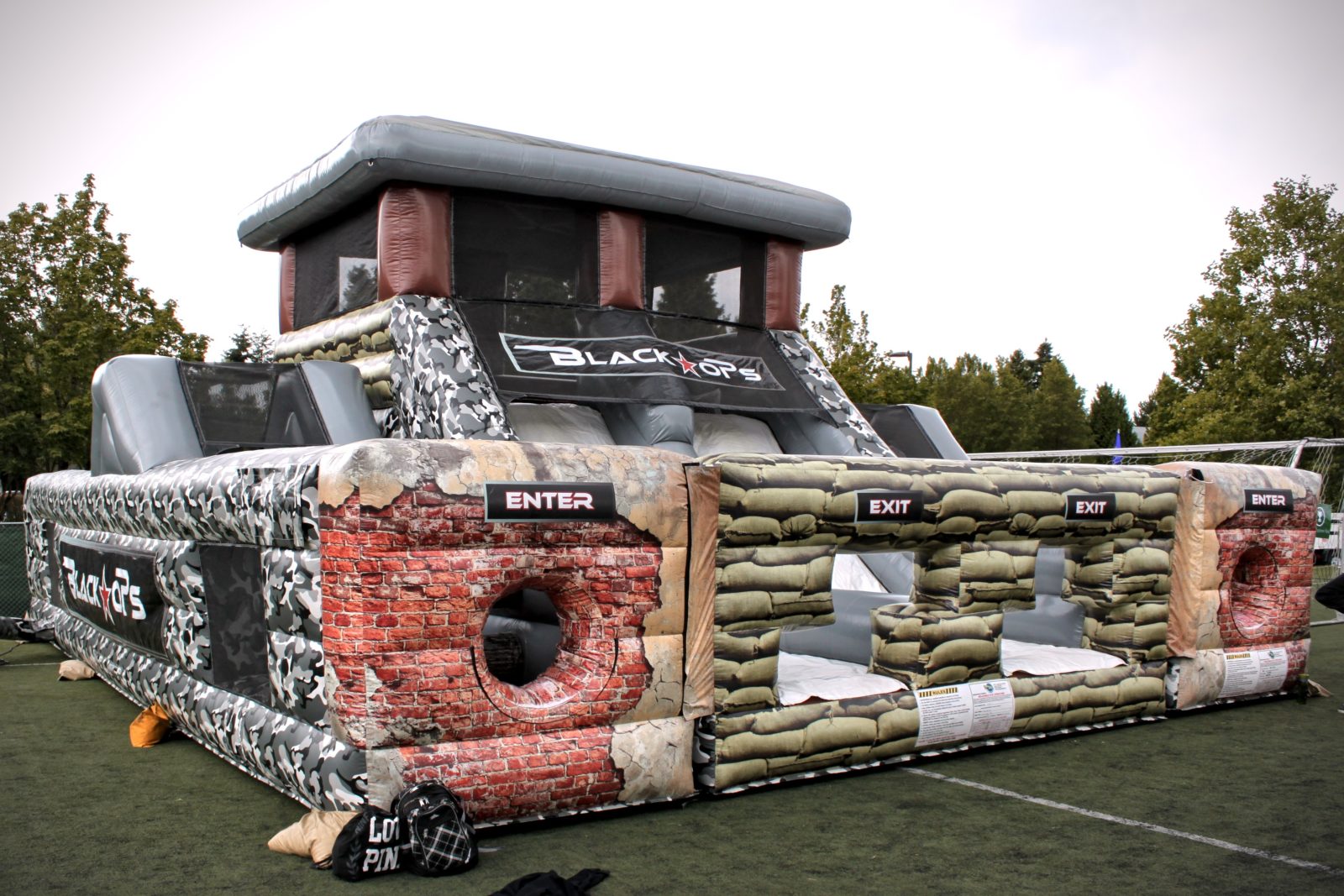 Today's inflatables fill categories that were once reserved for categories of entertainment that required dedicated real estate, engineering, and construction. Consider our batting cage with pitching machine. What historically required a trip to the local fields can now be delivered to your parking lot, local park, or other event space in Portland.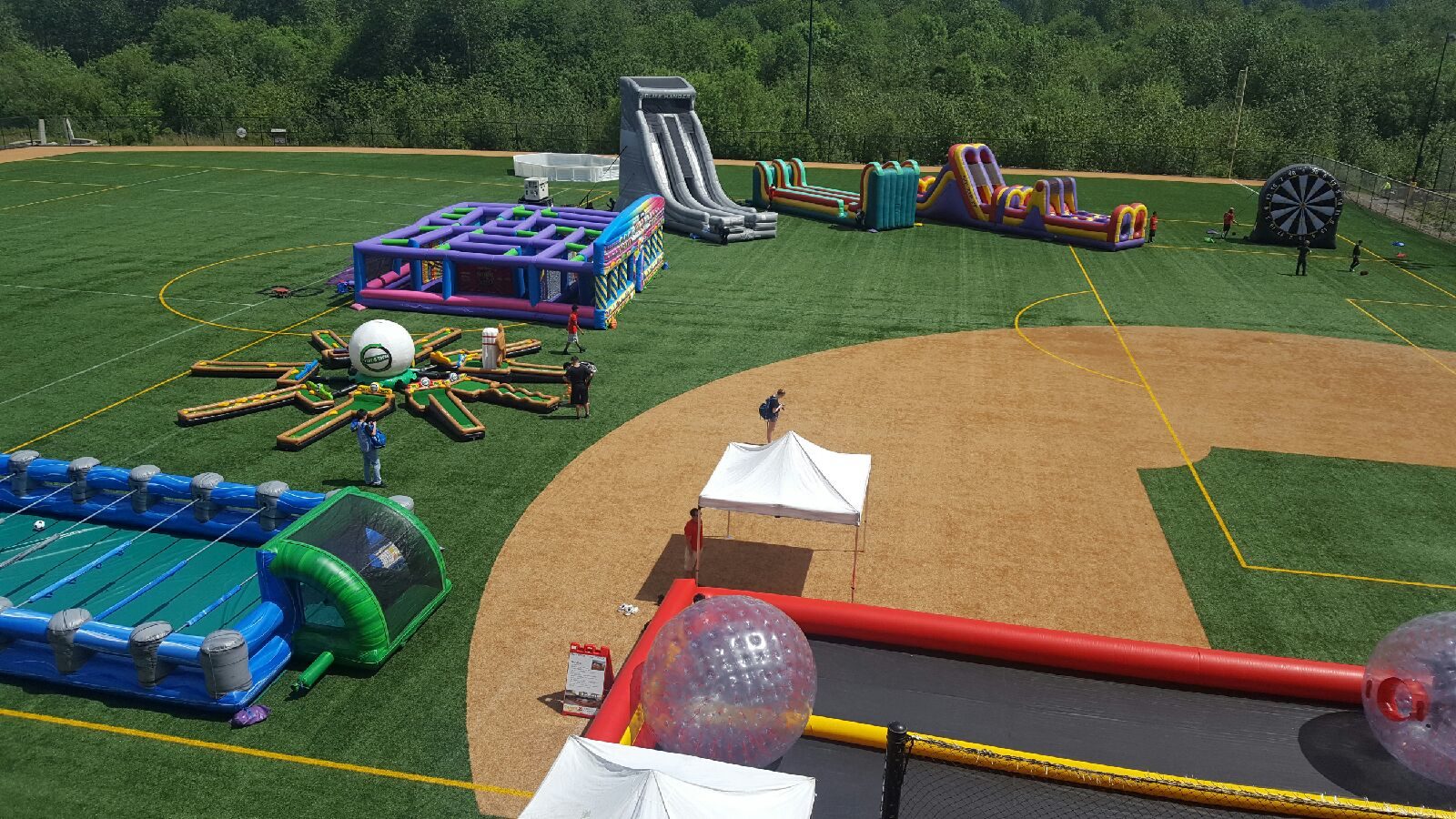 And Human Foosball? Yes, it's exactly what you're picturing. You already know you're living in an innovative age; just wait until you see how innovative inflatable rentals have become.
---
A Dose of Adrenaline
If a passed hors d'oeuvre or lighthearted icebreaker don't exactly provide the rush your guests are looking for, inflatable rental slides and games could be your ticket to adrenaline-pumping action. Give guests a gut-twisting thrill with Cliff Jump, where the bold and the brave climb a narrow set of stairs before leaping into the unknown (a perfectly safe Zero Shock landing pad).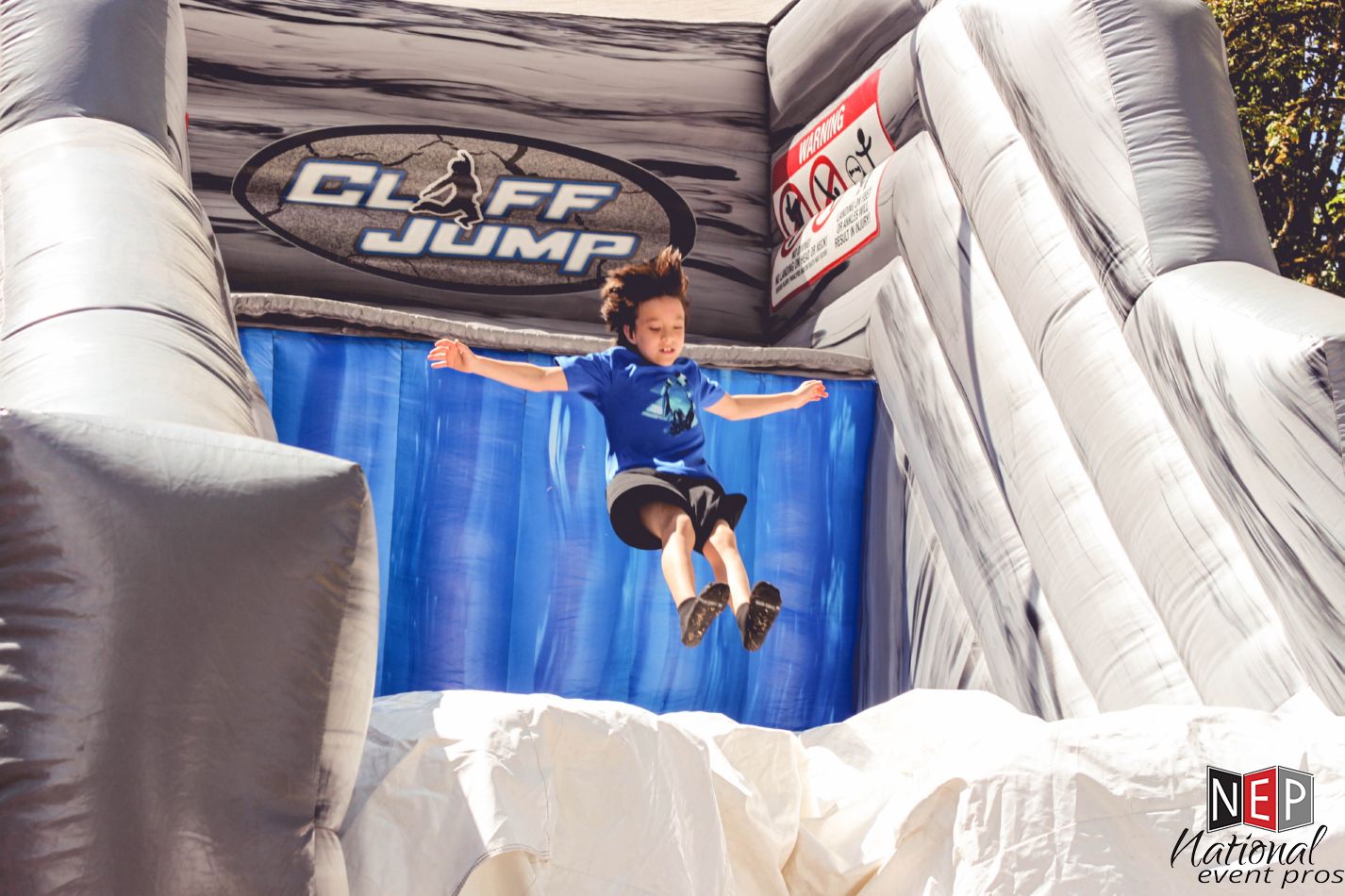 For hot summer months in Portland, our 100 foot-long Blue Crush Water Slide inflatable rental is an eye-popping tower of slippery fun rarely found outside of the country's finest water parks.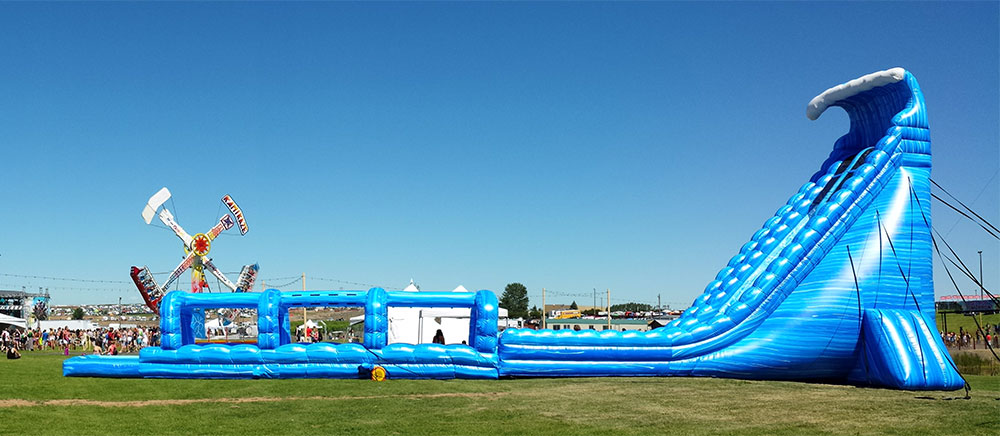 Whether planning a picnic for a team of seasoned accountants or a group of adventurous teens, inflatable rentals create a level of excitement and thrill that will be a welcome change of pace.
---
Good, Lighthearted Jousting
Not all inflatable rentals are independent activities. In fact, many of the most impressive inflatables on the market today involve one-on-one or team-on-team gameplay. The result: building team camaraderie has never been more intense or enjoyable. Groups of all sizes will enjoy participating or simply spectating as colleagues battle in a form never before seen inside the office walls. Consider High Voltage 2-Man Joust, an inflatable jousting game that requires balance, coordination, and a good dose of competition.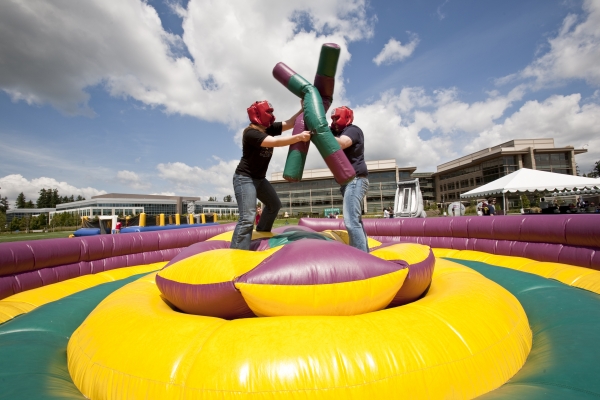 Two players are outfitted with protective helmets and padded jousting equipment, then loaded onto an inflated platform to determine who will be crowned the ultimate gladiator. Or our Mega Obstacle Challenge Course, a massive structure more similar to a primetime game show than your typical rental.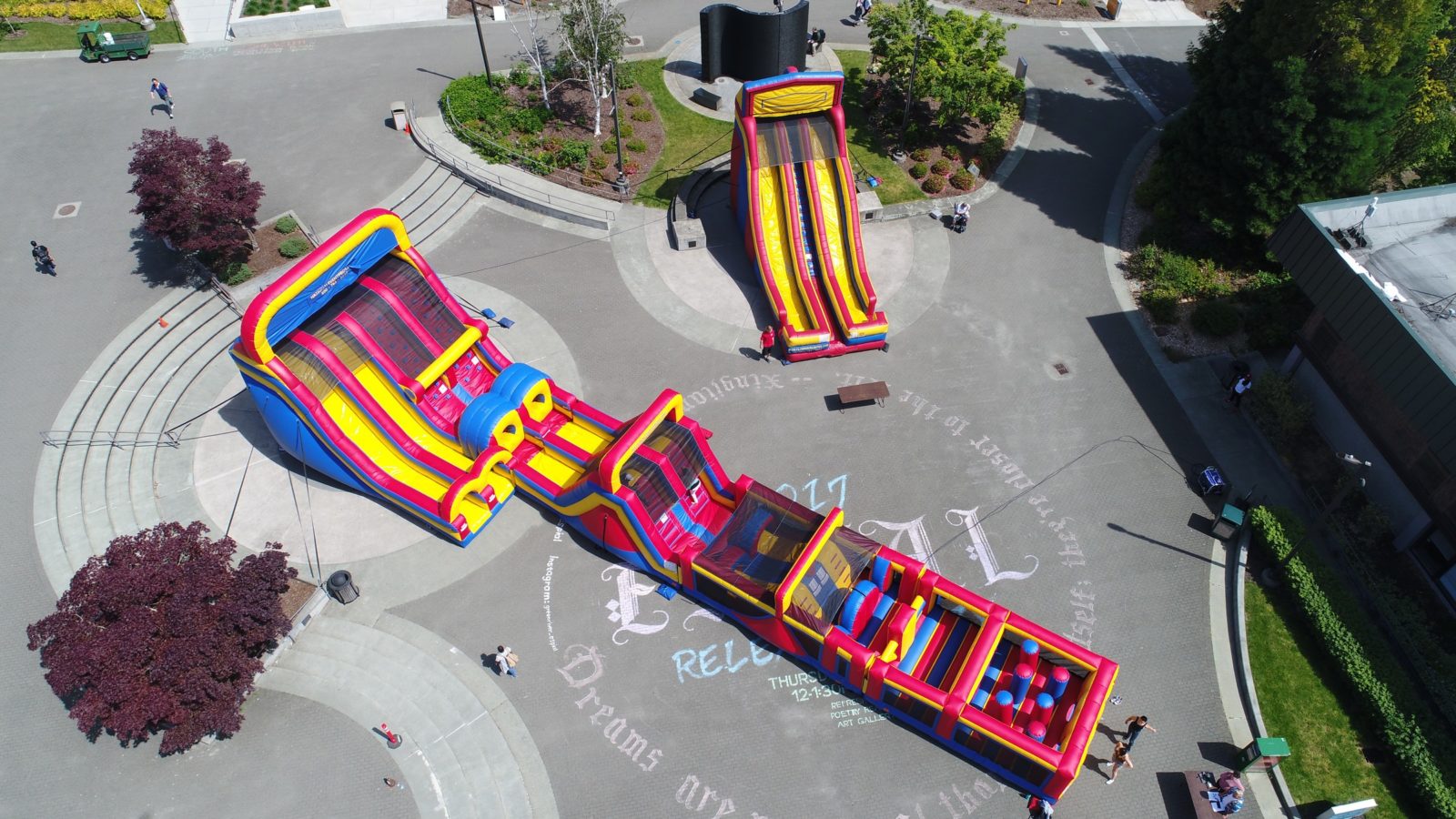 Trust falls? Please. For real bonding, jump off of a cliff together.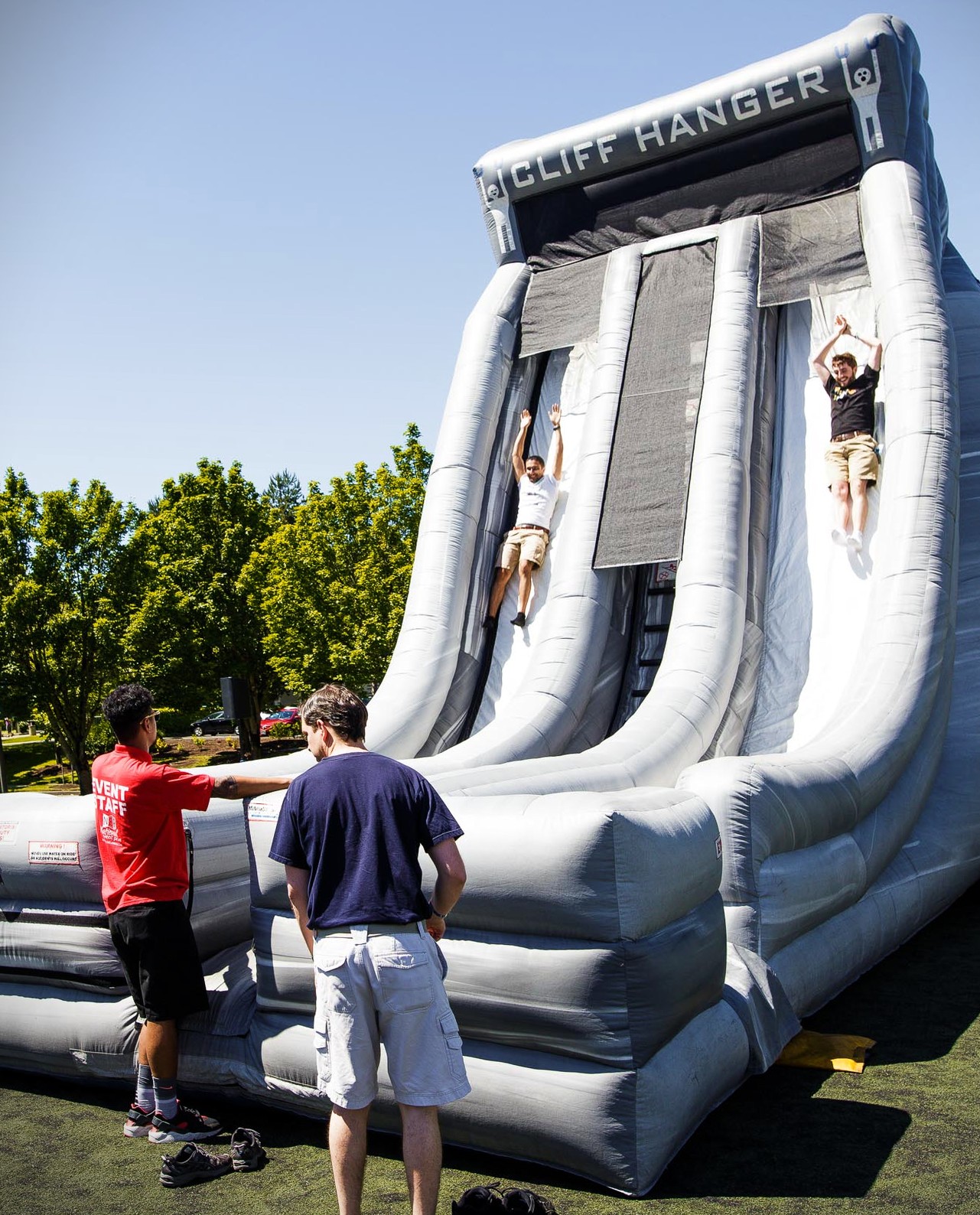 ---
Nostalgia Meets Innovation
As kids, they filled our dreams, headlined the birthday parties of the well-to-do, and became the ultimate picnic feature. They were—you guessed it—bouncy houses. Sometimes they came in the form of a castle, a merry-go-round, or a simple house. Regardless of shape or color, they were met by partygoers racing against their peers to take off their shoes, crawl under the net, and into the thrill of their lives. Well, the ultimate childhood party element still exists. Only today, they're bigger. And way, way, better.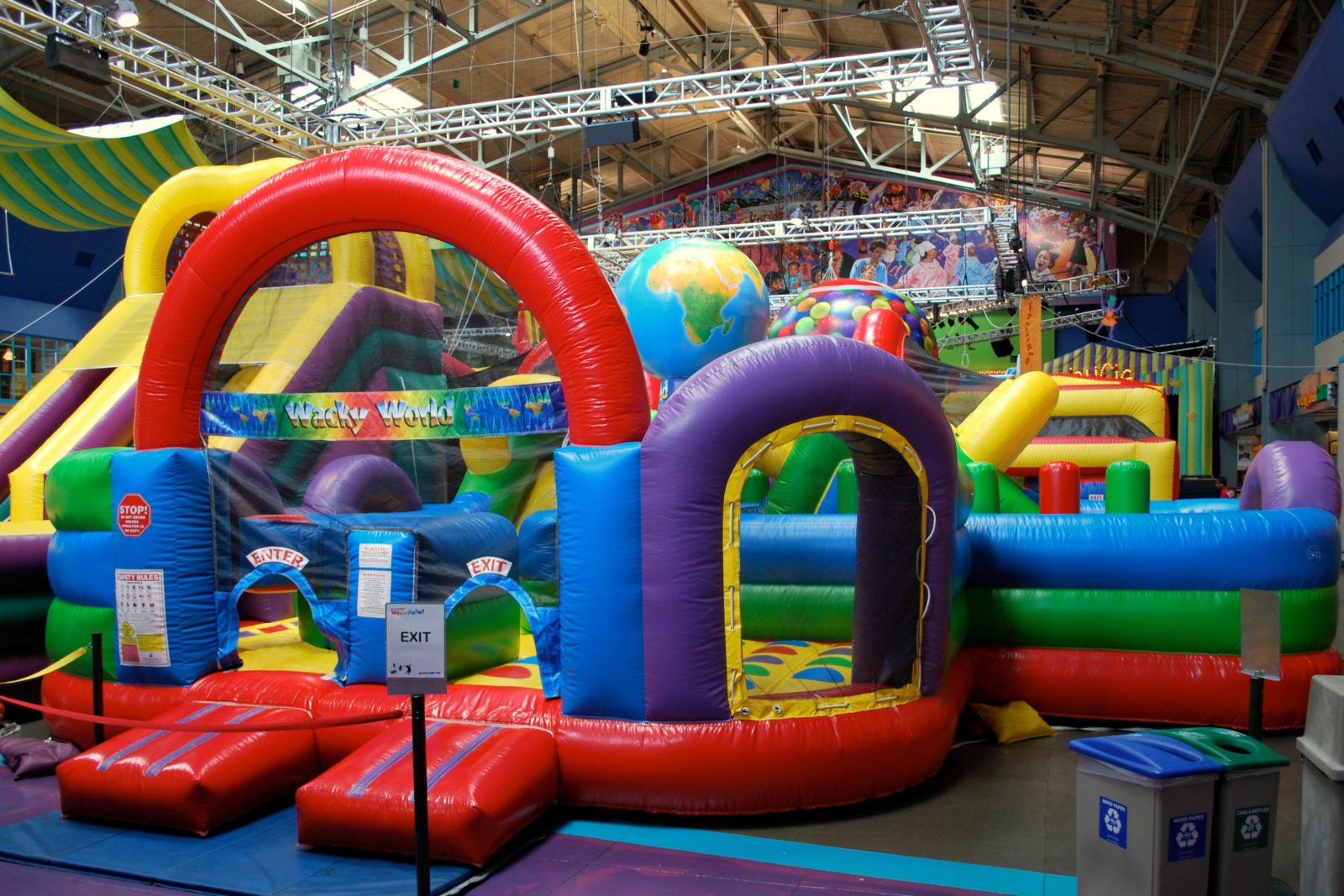 Our gumball machine bouncer will have you thinking you're in a taping of Honey, I Shrunk the Kids. Want to do more than merely bounce? Xtreme Dance Party sets your bouncing to music and illuminates it like a disco fever.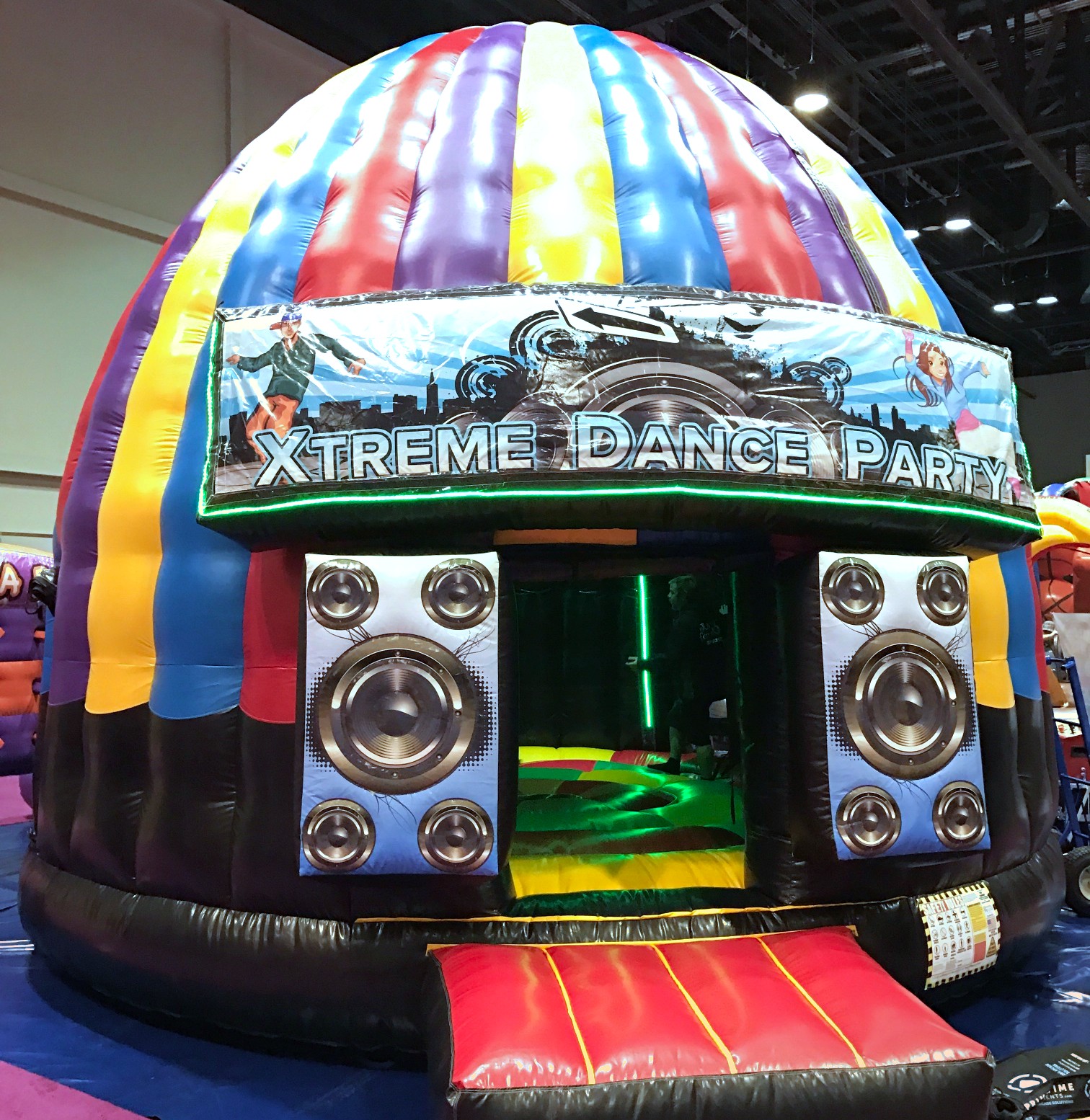 And did we mention firetrucks, carousels, and elephants? If your party has a theme, chances are we have a bouncer to match. I see that look of thrill in your eye. Just take off your shoes first.
---
Staffing for Inflatable Rentals in Portland
Did you know that a single inflatable slide can weigh as much as a thousand pounds? It's true. And believe it or not, we handle them everyday. When a inflatable slide rental, castle, or obstacle course from National Event Pros, we'll deliver on time anywhere in the Greater Portland Area, complete a robust quality check, and set up your air-filled masterpiece with proficiency. When your guests arrive, we can even provide staff to run your games.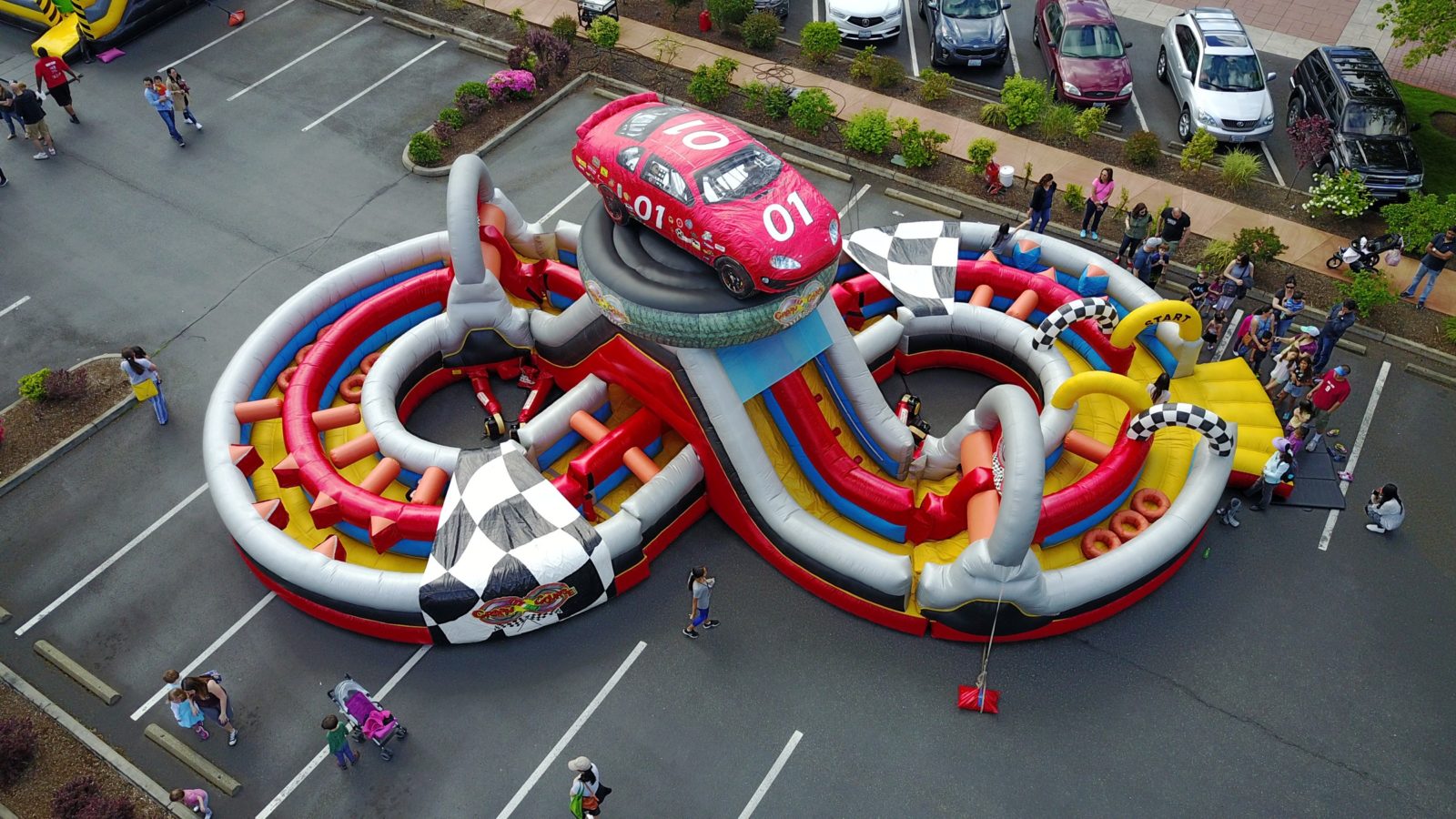 And when the party is over, you can rest assured that we'll be there to tear everything down and haul it away, even if your venue mandates a tight turnaround.
Adding heart-pounding entertainment doesn't have to add stress to your shoulders or tasks to your list. If it involves an inflatable rental, we've got it covered.
---
Your Inflatable Rental Questions, Answered
If you've never facilitated entertainment via an inflatable slide, obstacle course, or bouncer before, chances are you have a few questions. How do we ensure that everyone gets a turn? How many games should we have for a crowd of a certain size? What weight restrictions should be in place? Do we need additional insurance?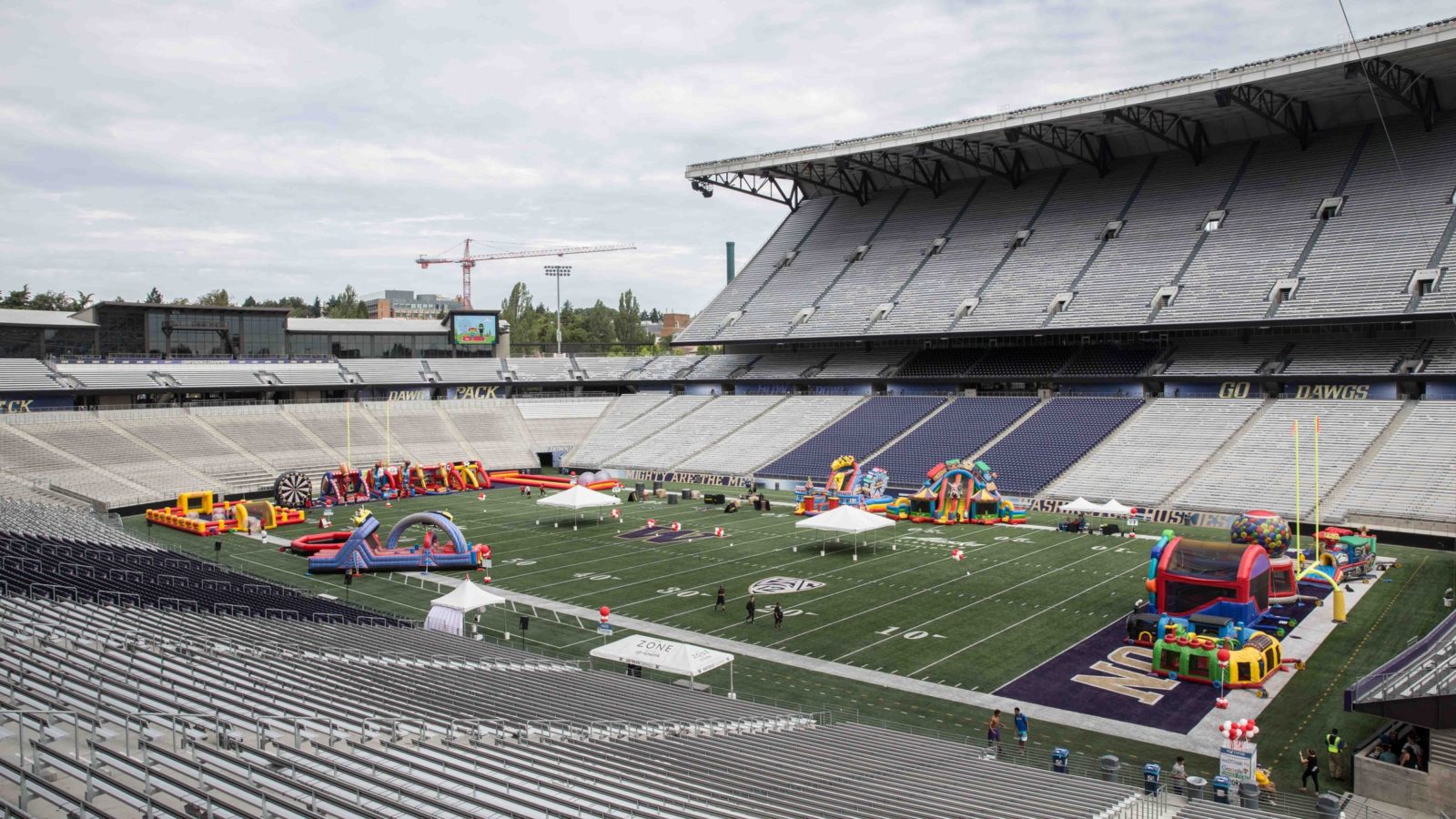 Not to worry. Our Portland professional event planners have successfully incorporated inflatable entertainment into literally thousands of events.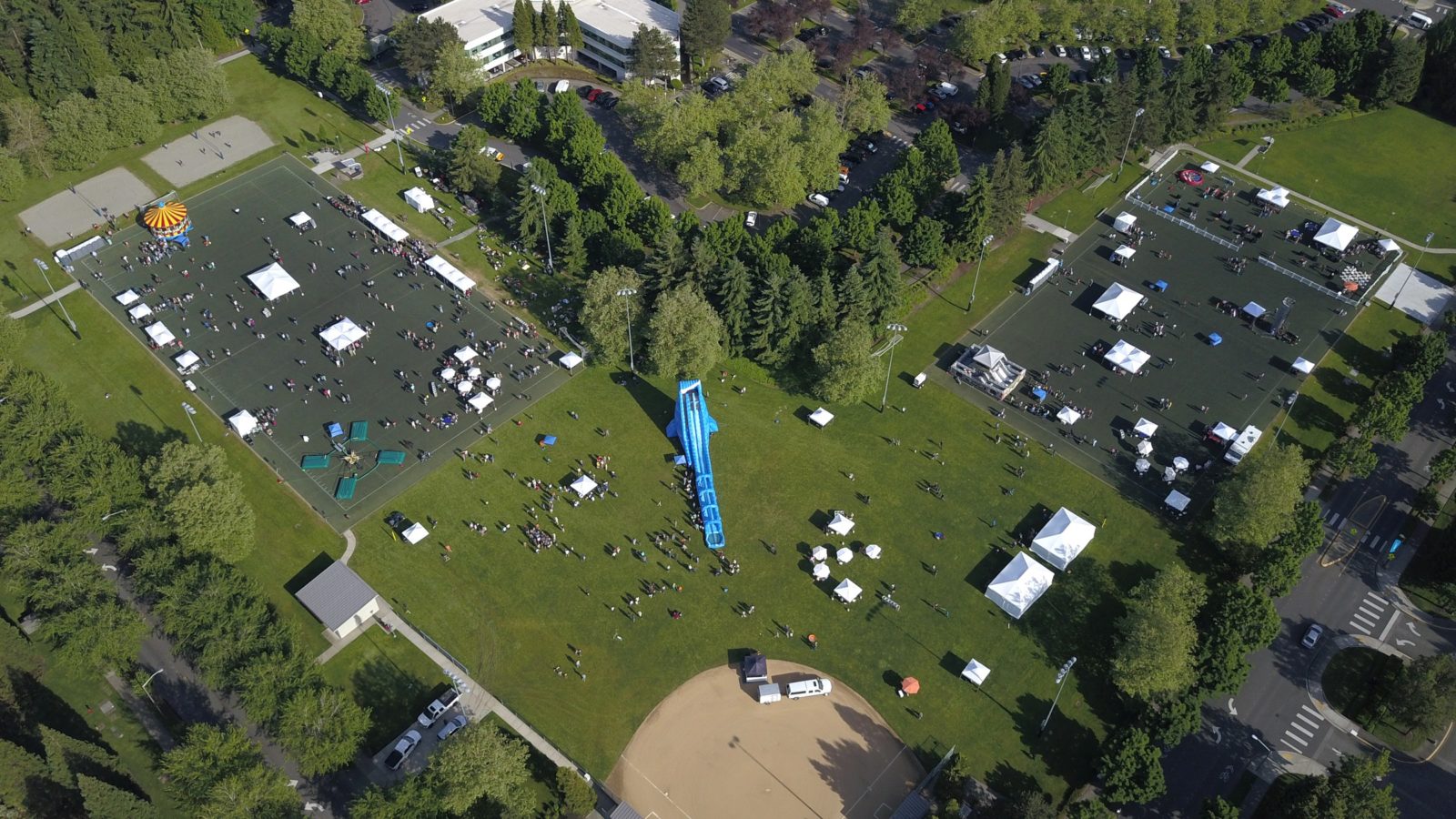 Give us a call today and we'll share our best practices for everything from crowd control to rules, insurance, and staffing.