The Enduring Appeal of the Photo Booth
History books tell us that the first photo booth was invented in Germany in 1896. Today, a cursory glance around any gathering will tell you that the photo booth is as relevant today as it's ever been. No amount of advancement in smartphone photography or saturation of social media seem to be squelching the red hot appeal of the tried-and-true photo booth. Even a dozen iPhone selfies still can't beat the authoritative documentation of a good time that a glossy photo booth rental print out represents.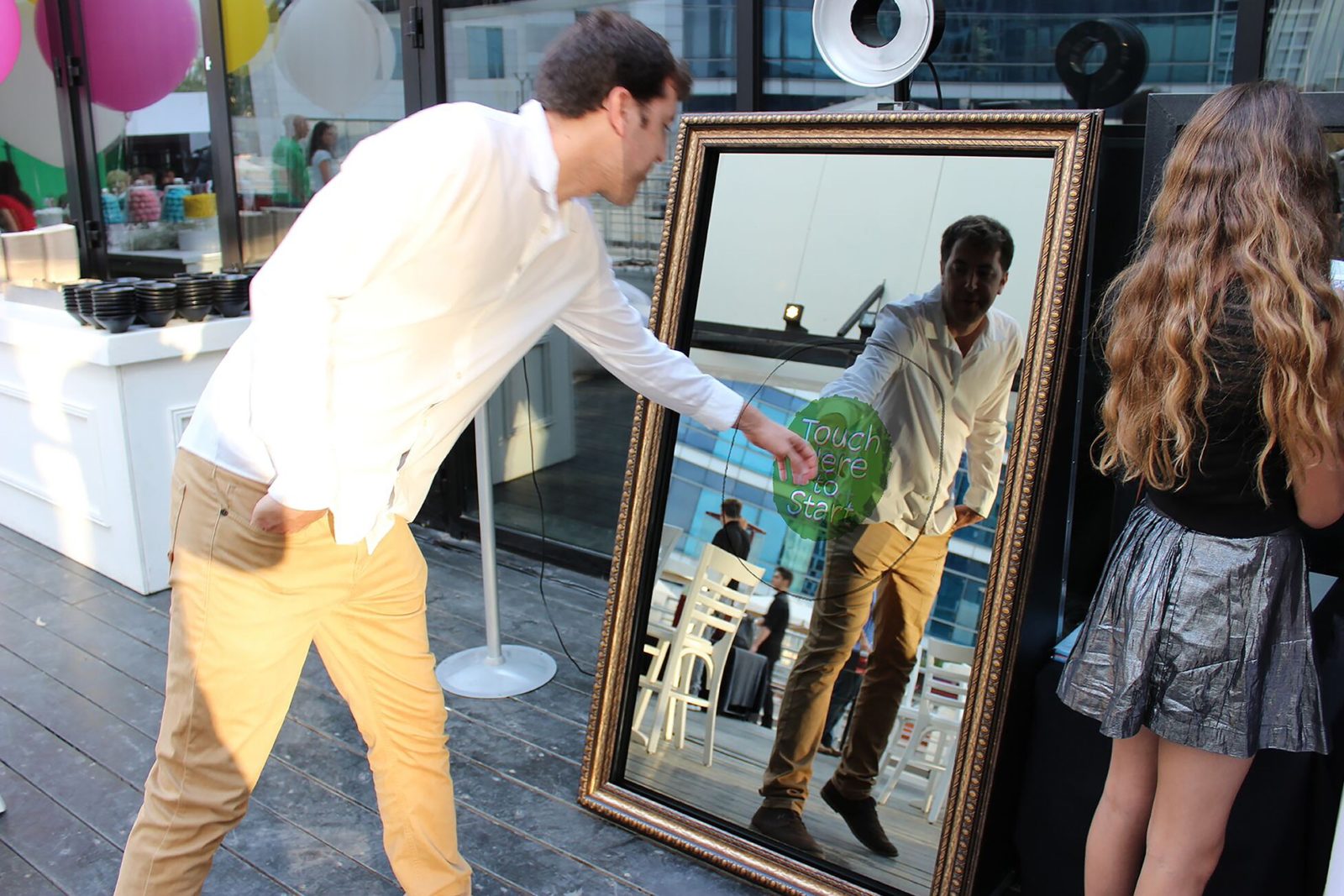 Whether at a party, meeting, or conference, two locales always seem to have a steady line: the open bar and the photo booth. Rent one for your next event, and watch your Portland guests line up with glee.
---
Portland's Most Innovative Photo Booths
Looking for something a little different than the typical carnival-style photo booth rental? You're in luck. Our warehouse houses a prized collection of innovative photography gear, such as a virtual graffiti wall—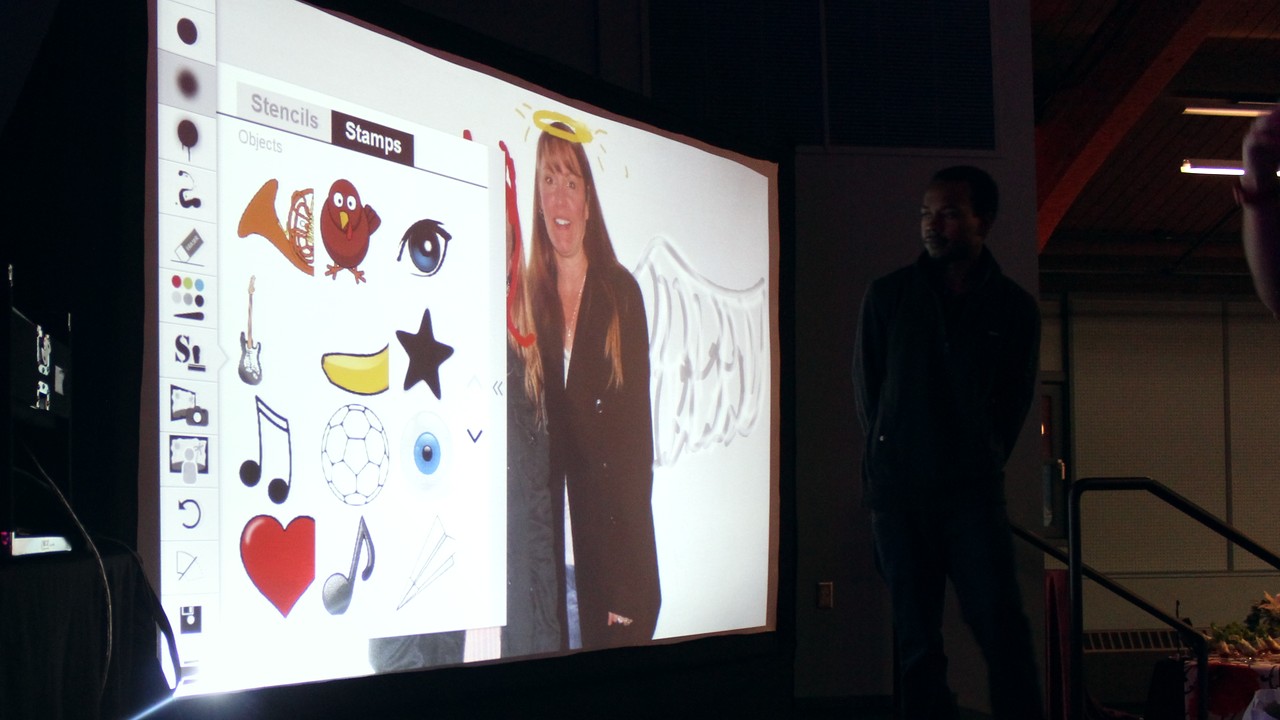 —that lets guests create works of art from their headshots or the magic mirror photobooth that allows guests to create their own designs and decorations over their photos. Need an epic setting for that snapshot?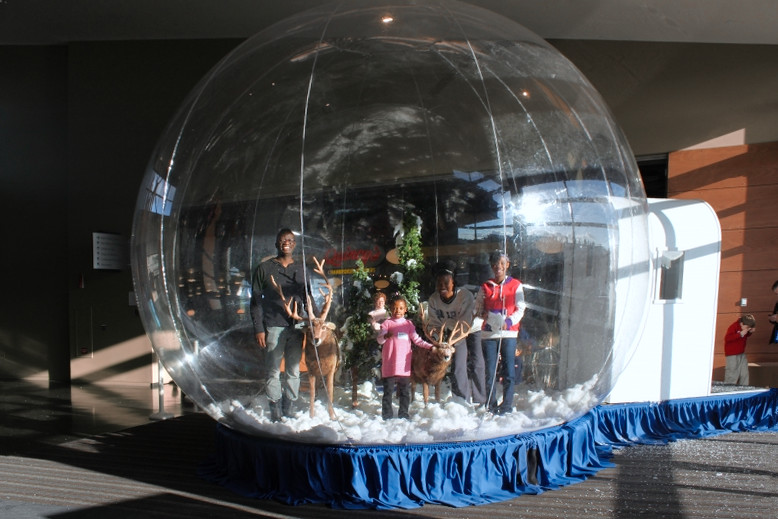 Our giant inflatable snow globe will transport your guests to a winter wonderland—or ten thousand leagues under the sea.
---
The Ultimate Portland Millennial Party Feature
It's been said that this is the "image generation." Camping? Gotta get the shot. Picked up a new novel at Strand? Snap. First kiss? Don't mind the phone in my right hand. Love it or hate it, the modern adage is that if a photo wasn't taken, it didn't happen. If your event targets millennials in any capacity, a photo booth rental is a must-have.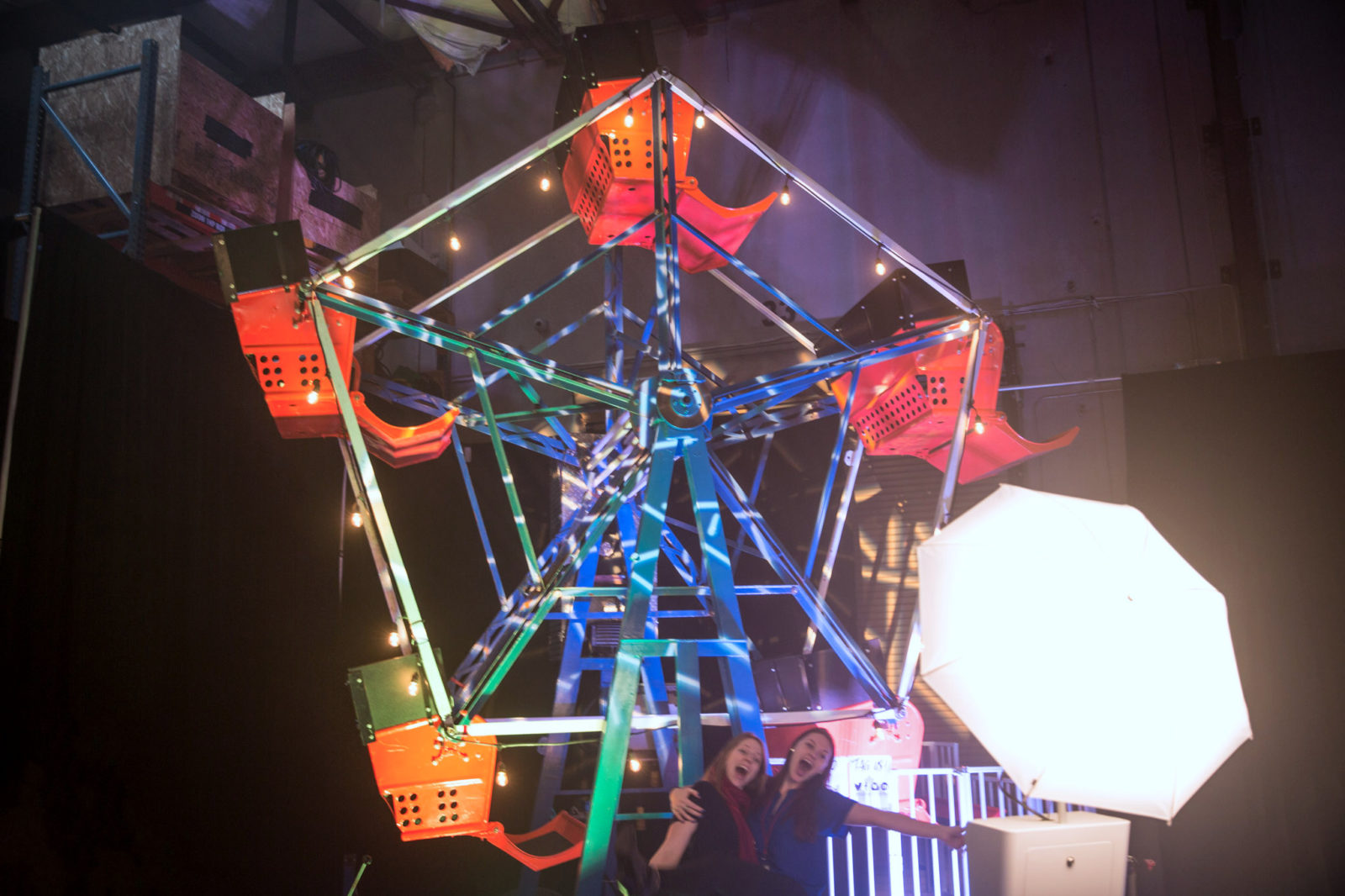 Millennials gather photos like baby boomers collected ticket stubs. They're the ultimate trinket, the most personalized souvenir, and the proof that you were invited to the party. The best part? For millennials, a photo booth rental requires no explanation, instruction, or arm-twisting. If you have a photo booth rent, they will come. Time to strike a pose.
---
The Time Machine You Can Rent
In the moment, a photo booth rental is an entertaining activity; a way to pass the time while having fun with your friends and colleagues. At first glance, a photo booth is but a simple box that creates a simple keepsake. But after your Portland event is over, a photo booth retroactively becomes a time machine. How so? No, it won't transport you to the days of the Wild West, or to a time when humans inhabit Mars. We'll leave that to Virtual Reality. Instead, a photo booth rental creates memories that can literally outlast time.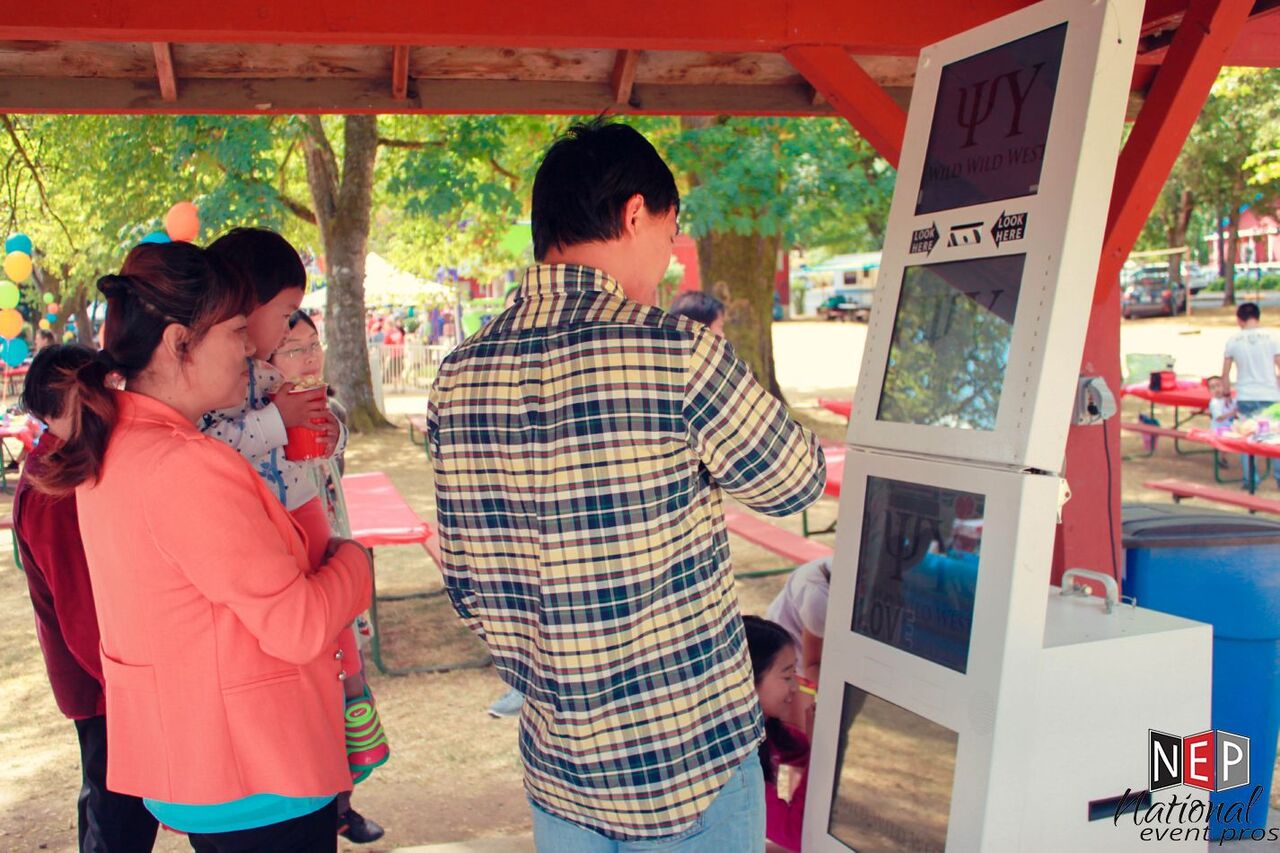 Long after your guests have forgotten the taste of the hors devours, the sound of the band, or the punchline of the speaker's joke, they'll have a record of the memory to hold onto. A time machine for rent? Welcome to the future. It's been sitting right under our noses, Portland.
---
Curating a Treasure Chest of Props
What do giant gats, giant hands, and life-sized emojis have in common? They make for epic photo booth rental props. "Props," you ask? Absolutely. Any photo booth rental worth its weight needs a collection of props to outfit a guest's photo op. Whether organized neatly on a shelf or intentionally buried in a giant treasure chest, a robust collection of props opens the door to entertaining, memorable snapshots.
One surefire way to win the photo booth prop wars is to create your own. Mustaches on a stick? They're clever. Were clever, that is. Now, they've been done. And done. And done. It's time for something new. Think outside the box. What is unique about your event? What are you celebrating? For an anniversary party, perhaps you could have life-sized cardboard cutouts created of the bride and groom in their prime. Celebrating hitting a certain revenue target? How about a giant check. From stuffed animals to wigs to oversized glasses, a prop is an opportunity to tell your event's story in a single frame.
---
Delivery, Setup, and Staffing
There's no denying it: today's technology means that most anyone can create a makeshift photo booth on their own. A simple camera, a patterned sheet, and a couple of lightbulbs can suffice. That is, if you want to be managing a deluge of questions and technological glitches all night long. Assembling a photo booth is only the tip of the iceberg when it comes to actually using one at an event. When you rent a photo booth from National Event Pros, you'll have the option to enlist the services of our Portland staff, as well. From setup to in-person operation and teardown, renting a photo booth from NEP means one fewer task on your to-do list, and one less thing to manage when your guests are pulling you in a dozen directions.