A Modern Take on An American Classic
Inflatables have come in every shape and size for as long as we can remember. Whether it was the time you had an inflatable with the theme of your favorite comic book character at the time, or your first time in a bounce house as a kid. Inflatables some of the best memories of events as a child and they have certainly gotten a major makeover with the turn of the century and as time has gone by.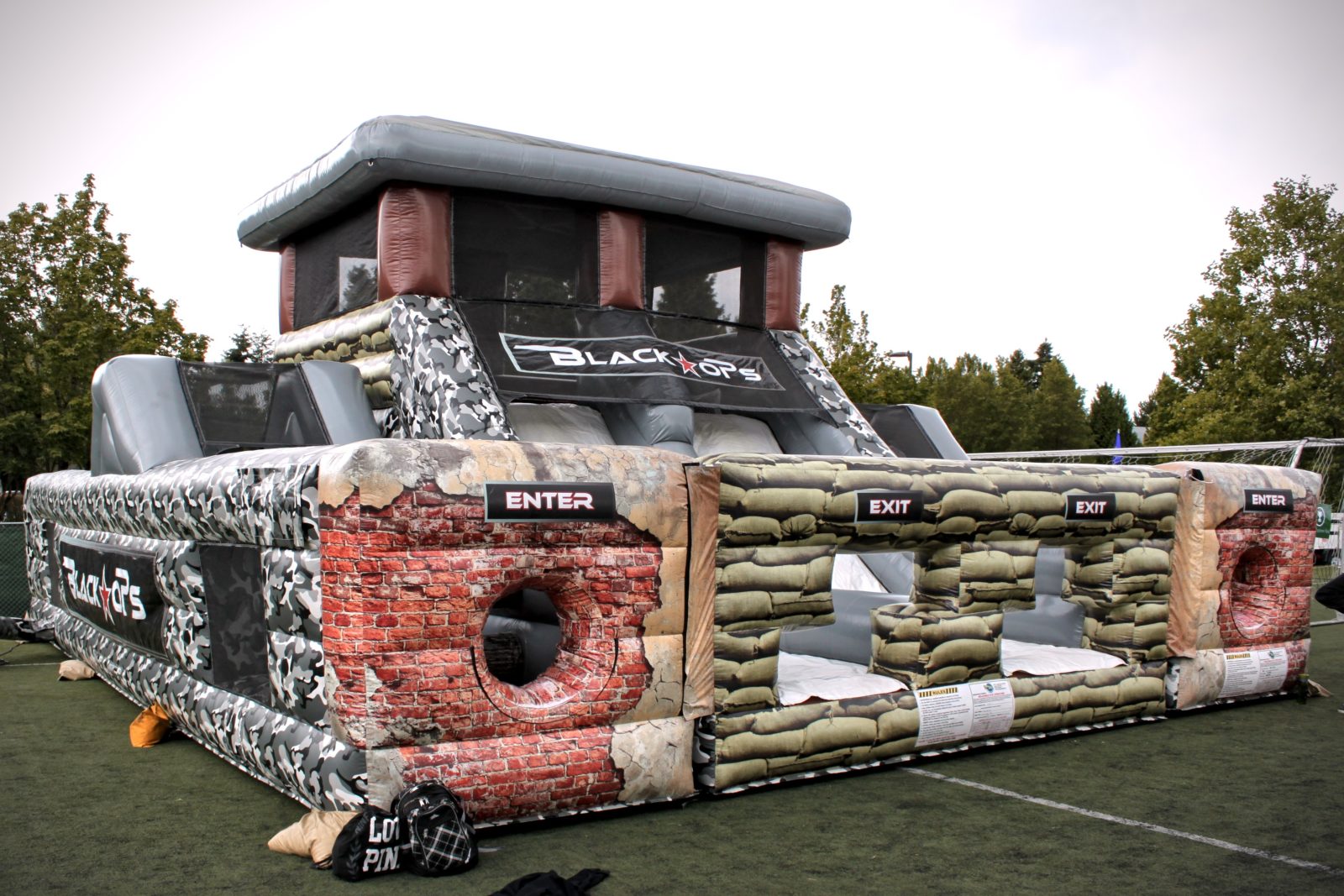 Inflatables now take to new heights in skyscraper-sized slides, colossal obstacle courses, and even as a game show set worthy obstacle course and a jousting arena. There are so many inflatables now there are categories of inflatable. With over three decades of total event production experience, our collection of inflatables has blossomed into an extensive collection throughout the years.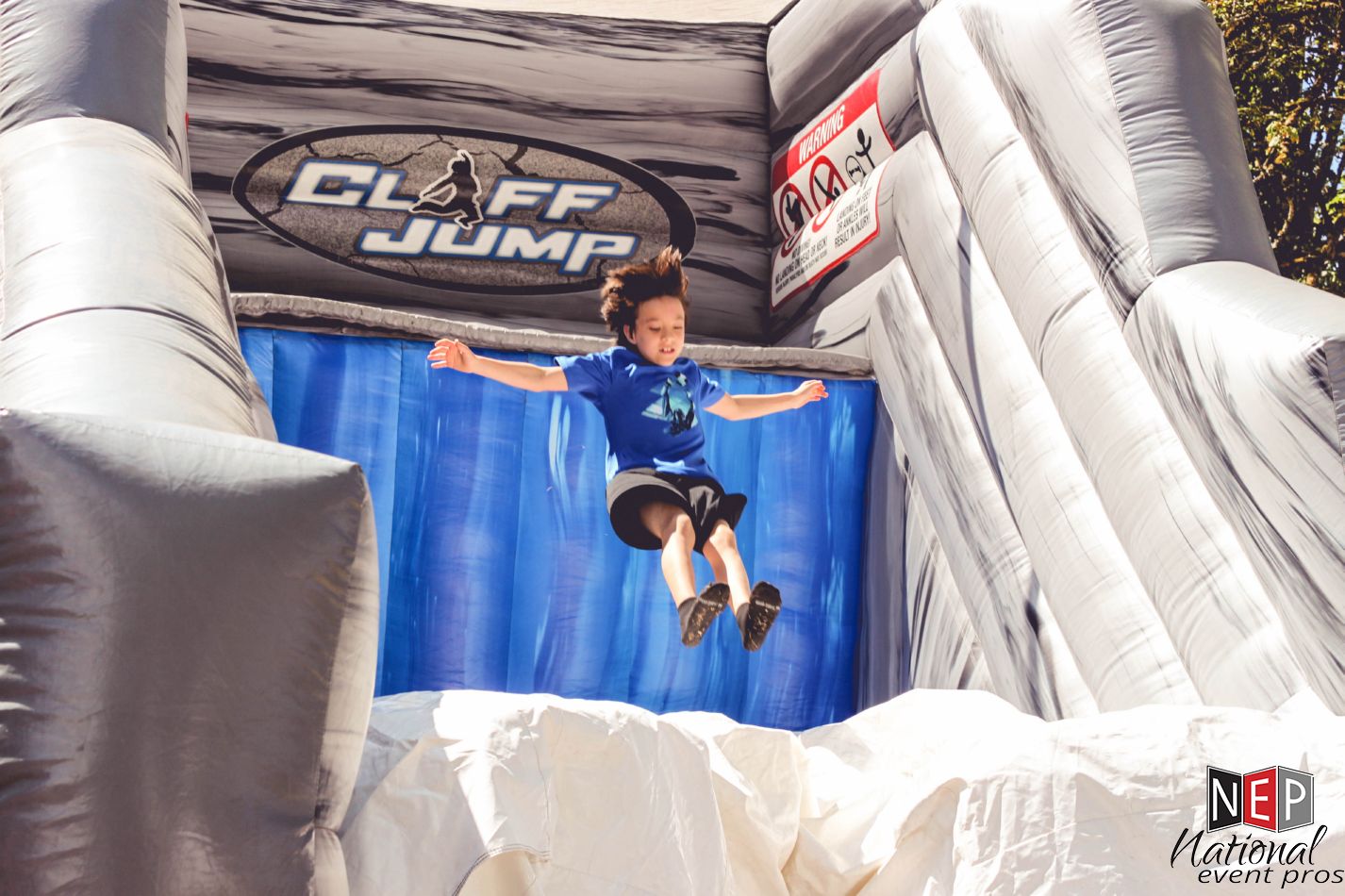 Our collections hold everything from classic bouncers, to water inflatables, inflatable combo units, inflatable kiddie units, inflatable sports games, inflatable slides, and of course inflatable obstacle courses.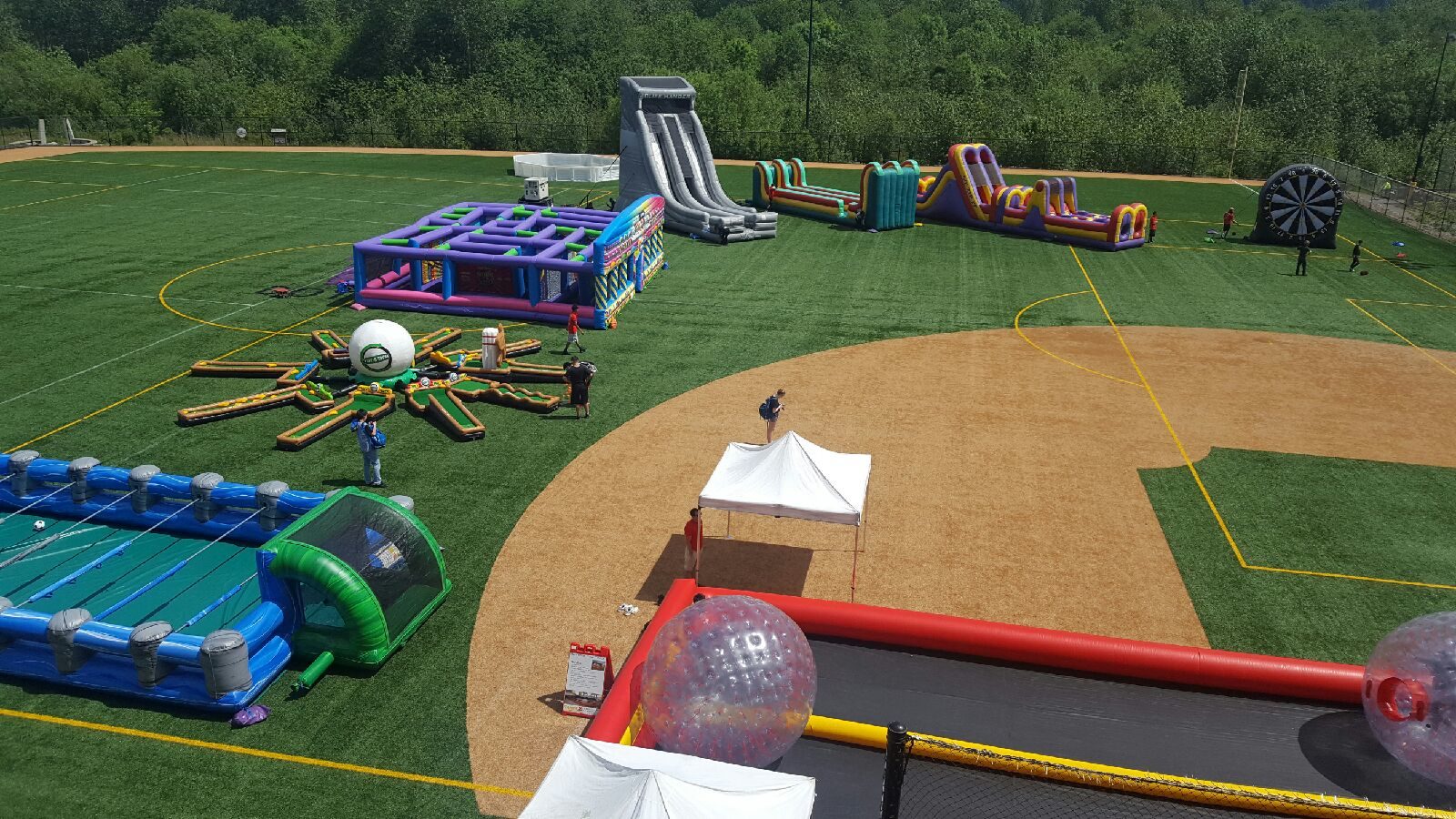 What to do with all these options? Inflatables are not just for your summer company picnic, or school carnival, they can be used to bring out the entire family for a product launch or corporate event. By creating company events that the whole family can attend there is a guaranteed uptick in more employees being able to find time to attend your company events. With more attendance comes more engagement and a whole lot of fun memories.
---
Staffing for Inflatable Rentals in Austin and Beyond
No venue is too near or far for our team to work their inflatable magic. Whether it's a carnival in the midst of downtown Austin or a county fair far beyond the city limits, our team can make it happen. To staff our carnival appearing and disappearing act each and every time, we have the best logistics and staffing team on the west coast to make sure your carnival is in good hands no matter where we go from Seattle, Salt Lake City, Denver, Fort Worth, Los Angles, and anywhere in between. Whether it be a weekend in Georgetown, an afternoon in downtown Austin, or a week in San Antonio. Our team can deliver countless inflatables, and even create customized experiences.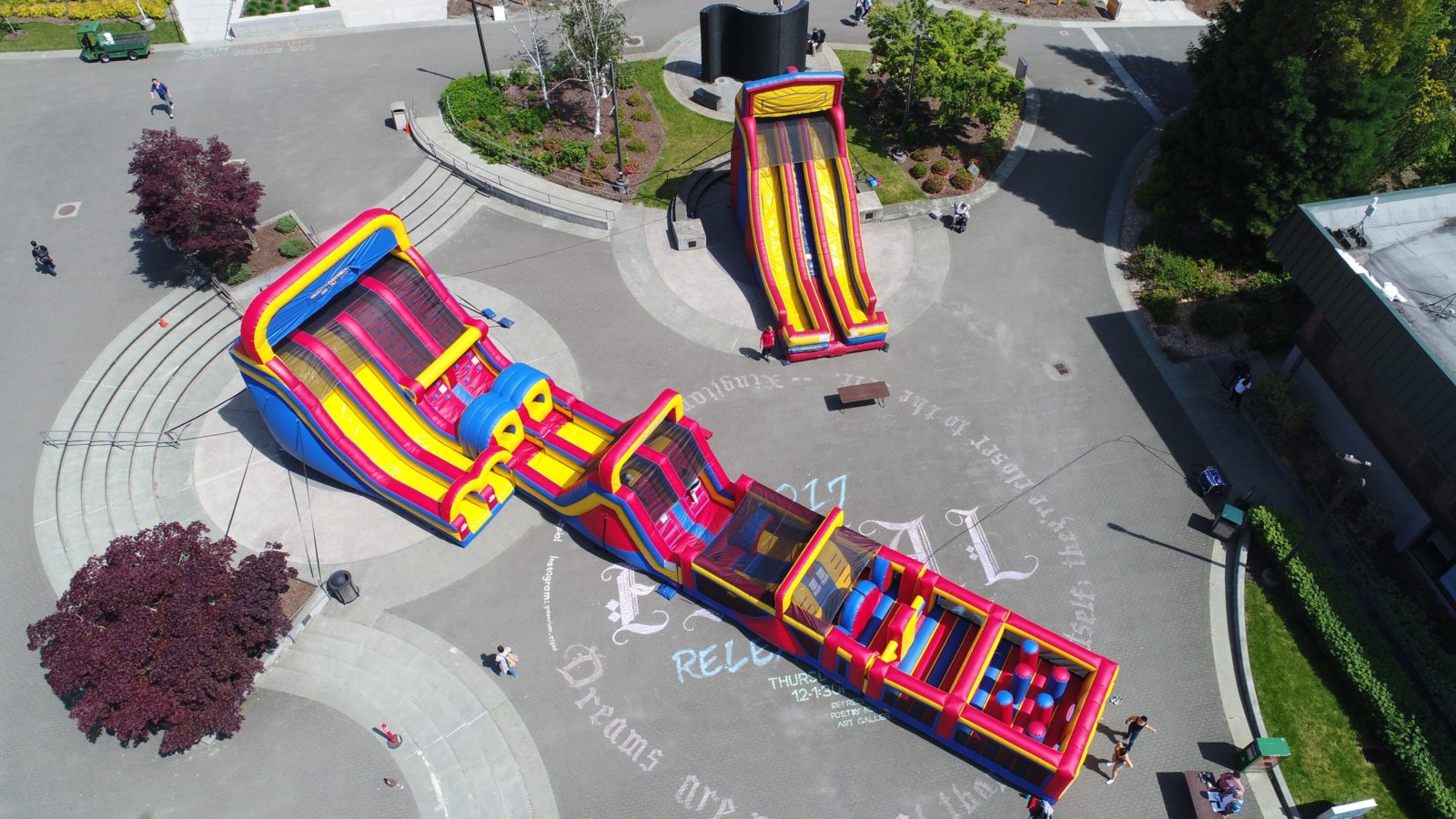 Looking for a game show style event for your next office all-hands meeting? Experience a real Wipe Out Inspired Inflatable obstacle course fit for a studio audience. A water slide attraction for all ages to enjoy, and any bounce house you can think of for that cleverly themed event. For everything from securing the correct permits for the event, load in, set up, and extensive safety checks, our logistics team find only the best crew up and down the west coast so that your event is in good hands. Supervising every inflatable, carnival ride, arcade installation, and even the parking lot, our event specialists will find you the right person for the job. We got all your bases covered so you and your guests can enjoy the fun.
---
Everything Inflatable Anytime for Austin
With so many options to choose from and with so many types of inflatable to choose from we understand if you have a lot of questions for us. Whether its questions regarding how many incredible inflatables you can pack into your venue, figuring out how many guests can use a certain attraction at a time, or what are the details on a rental you have your eye on, our team is ready to fill you in with our thirty years of event and entertainment experience.