Who Controls the Weather?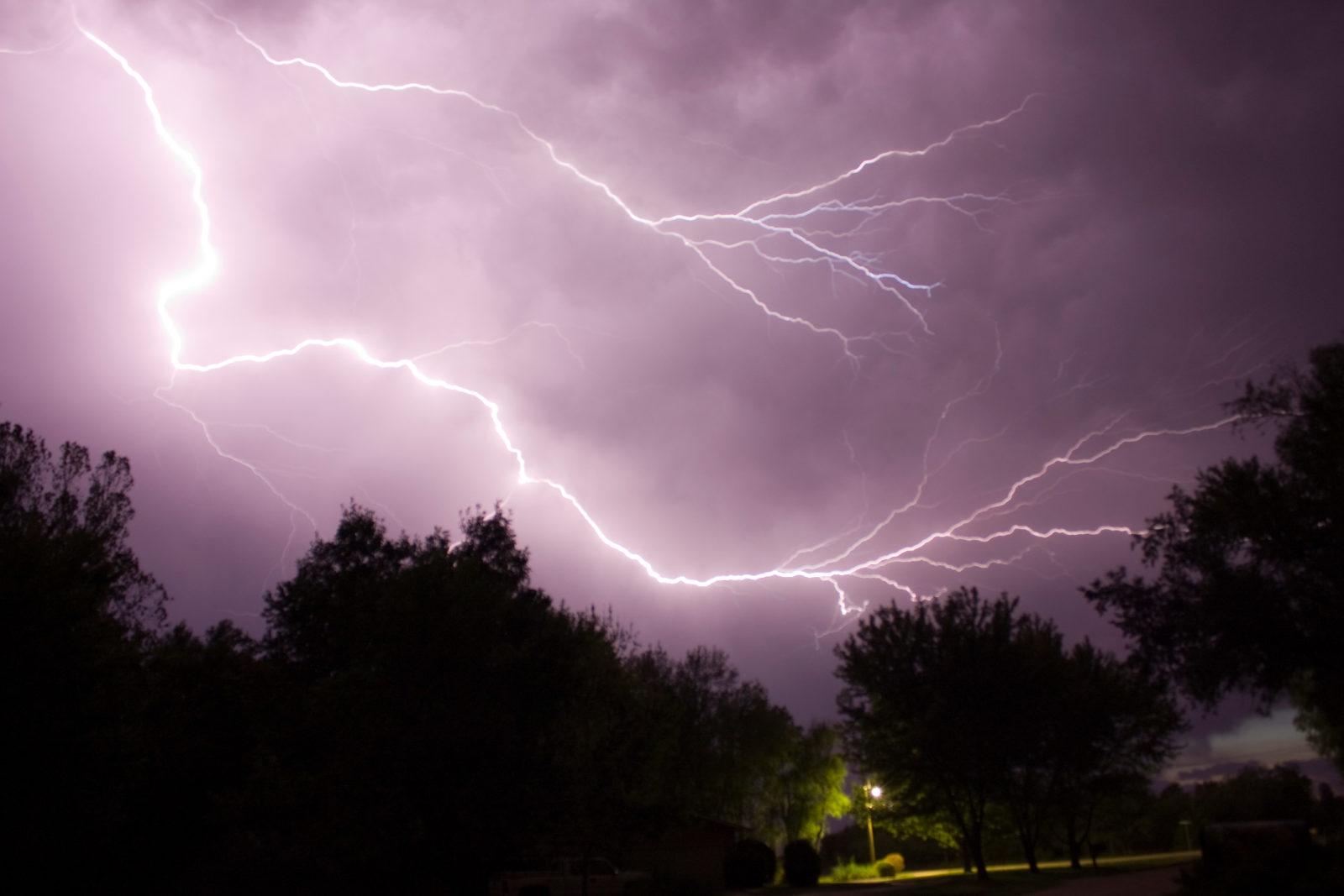 Over the past few months, two different weather storms have affected my events in ways I'd never before experienced in my 25 years of coordinating events. Hurricane Matthew became a big concern to events in Florida, as well as a big storm off the coast of Washington State in October. As event coordinators, we do all we can to plan and anticipate the unknowns that could get in the way of a successful event, but who is in control of the darn weather?!
After experiencing these two storms and other events that have come and gone, I wanted to share my experience regarding pre-event coordination when bad weather is in the forecast. How do you plan for event options with bad weather, and what are the administrative effects of changes caused by bad weather?
While there was concern of Hurricane Matthew affecting our events in Florida, the storm ended up not being a factor as it thankfully changed course and had no effect on the events. Washington State was a different issue!
When it comes to outdoor events, it's always good practice to look at weather reports leading up to the actual event date. In this case, the event date was October 16th, 2016. The venue was a parking lot two blocks north of Century Link Football Stadium, which was scheduled to be transformed into a large tailgate party prior to the Football Game. In order to make this parking lot turn into an event venue for 300 guests, under a large 50' x 80' Clear Span Canopy with food and beverage, entertainment, A/V equipment, event fencing, event power, restrooms, and garbage, we needed to start the setup on the day before the event.
Early in the week leading up to the event date, the weather forecast for Oct. 15th (setup day) was extremely nasty. Off the western coast of Washington State, a storm of hurricane size was heading for land and scheduled to hit Seattle on Saturday, Oct. 15th with 60 to 80 mile per hour winds with gusts up to 100 miles an hour. Not to mention the rain. As an event coordinator in the State of Washington, I am very familiar with rain, but wind can be a totally different challenge. So I went into pre-event coordinating mode with a new focus: plan for wind!
When it comes to tents, décor, furniture, A/V equipment, and other potentially unsecured items, wind is not your friend. I began calling all of our suppliers and putting plans into motion that would protect the integrity of the event and its purpose, with added measures to protect everything from windy conditions. Three to four days before the event, the planning was still on track. As a coordinator, I'm keenly aware of all the planning and logistics that go into events, and thus never want to see one cancelled. As a result, I take every precaution and plan for the worst possible scenarios with suppliers.
Safety is always the priority. With a good team of suppliers willing to work with you, and enough lead time, plans can be put in place to accommodate rough conditions. Our plans were written up and everyone was ready to host the event, even with the potential of windy conditions. As we got closer to the event date, the forecast seemed to suggest the possibility of the storm moving North and not hitting Seattle.
We were not so lucky. On the Friday before our setup date, the forecast was reporting 60 to 80 mile per hour winds, causing our tent supplier to cancel. The tent was the foundation of this event, and it was cancelled the day before the event was to be set. The first thing I recommend for any coordinator who is in this moment is to be still and remain focused on the situation and event. To put it more bluntly, don't freak!
A coordinator's job is to coordinate and communicate with the client and suppliers. Not having the tent meant that the pre-event planning was changing once again. It was still the same client and the same suppliers. And it meant getting back on the phone and notifying all that we no longer had a tent and that the event, due to weather, was canceled. At least outside anyway. After the communication had been completed, we transitioned into finding options to move the event indoors.
Just because indoor venues are an option, it doesn't mean that a venue is safe from the same weather conditions. For example, high winds can cause power outages, too. What will you do if you're indoors and the power goes out with 300 people inside? Here is a basic tip for all you coordinators: make sure your venue has a backup generator in place and ready to go in the event of a power outage. Again, don't panic. Your job is to coordinate and present options for your client.
We began to call and source indoor venues in the Seattle area that could accommodate 300 people, let us bring in our own food and beverage supplier, and available on a Football Sunday Game Day…..crazy! Our hope was that we could find a place that would allow us to use as much of the suppliers from the outdoor event as possible, thus limiting financial exposure to the client. This sounds and felt like an impossible task given the conditions, but again, the job is to coordinate and do all we can for our client and the event. We actually found three options for our client, who then came into town on Saturday to visit these locations. On Saturday, Oct 15th at about 4 pm, the day before the actual event date, we had found our event location and moved into event production with this venue.
The venue needed to be cleaned and prepped to the specifications of our client. The new venue presented its own set of logistics that need to be coordinated with the event suppliers. All this was done and in place in time for the guest to arrive Sunday, Oct. 16th prior to the game. The guests moved inside, had a great time, and never had any idea what took place leading up to the event. In case you are wondering what happened with the storm, it never happened! When it was time for the storm to hit on Saturday, it actually turned North towards Canada and was a non-factor in Seattle. The headlines in the papers read, "The Storm That Lost Its Punch." Who is in control of the DARN weather?!
Now that the event is over, it's easy to just move on to the next event. But it's NOT over! As a result of the weather, we essentially ended up coordinating two events: one outside and one inside. We had suppliers for the outside event and suppliers for the inside event. As I mentioned above, we tried to get an indoor venue that would allow our suppliers from the outside event to still provide their services and minimize the Financial Exposure to both the client and the supplier. We were fortunate that we found a venue that allowed us to use most of the suppliers from the outside event. Especially the food and some of the décor. This allowed the supplier to still provide their service and fees, and maintain a good working relationship.
This was not the case for all the outside event suppliers, however. As a coordinator, it is always good practice to read through the terms and conditions of any supplier contracts, as most of them have paragraphs that deal with weather conditions. Some suppliers may refund the whole event as a result of weather, some may simply charge a restocking fee, and others may apply a credit towards the next event. Either way, it's good to know how each supplier responds to something as random as windy weather. Once you know how each supplier will respond and with what charge if any, you can then adjust the client's statement as needed. Hopefully, the client and the supplier will minimize financial exposure–even in bad weather–as a result of effective, truthful, coordinating in the middle of extremely stressful conditions. Panic or loss of focus during stressful situations can be very expensive!
This experience taught me (yet again) that you cannot guarantee a perfect event, because we are simply not in control of everything, especially the weather! The goal has always been and will always be excellence from the final event product to the process before and after the event. I have heard that strong healthy trees have a proven root structure under the ground that has been made strong as a result of the wind above the ground.
Anyone looking to hire an event coordinator to lead event design, production, and administration should look for a coordinator that has been "high wind tested."